Tiny Living: 5 Things you need to know about tiny living
It's been a year since we moved into our tiny apartment. The experience has been great but we were also forced to make some difficult decisions.
For instance, we had to find our pet, Max, a new home.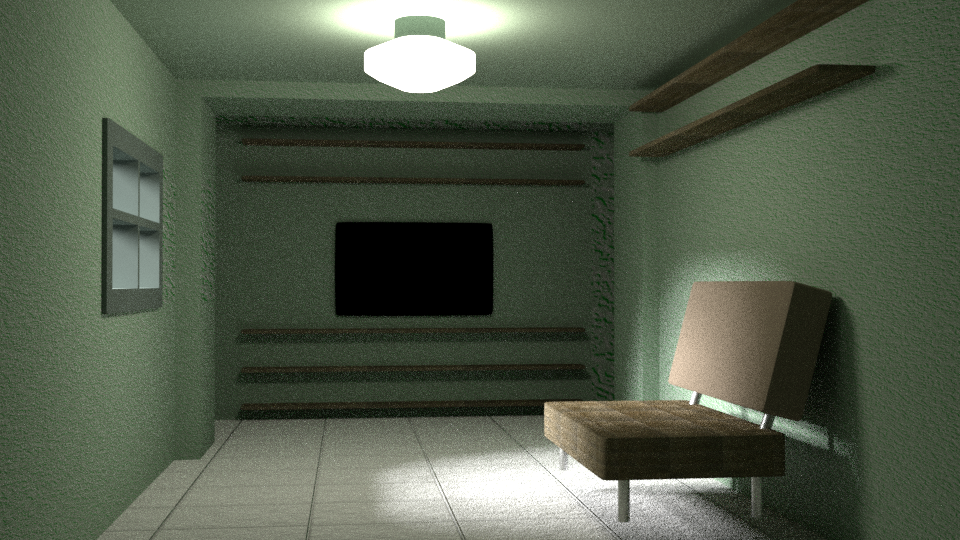 Max grew up to be a bigger dog than we expected and the balcony wasn't enough room for him. We couldn't bring him to the park as often as we wanted because the routes where he can pass weren't easy. It was either one where there were too many dogs without leashes running around or the public road with very little sidewalk.
His howling also drove everyone in our building crazy, our landlady eventually asked us to let him go.
Moving Max
In the end, we found Max a suitable home with my parents and although he's been said to be crying sometimes, we do get to visit him from time to time and he's better off there than here, in the long run.
We won't be owning any pets for a while. I can't stand another heartbreak.
Before you transition to tiny living
Anyway, I've been meaning to talk about tiny living for some time. Yes,it has really eased some of our financial burdens, but there are things that you need to know before you start making decisions about transitioning to tiny living.
There's really more to it than just cutting down the rent.
First of all, tiny living in Manila is so much different from those we see on TV.
For example, tiny living in the U.S. is pictured as a small house in a huge property or in amazing locations with great outdoors; whereas, the qualifier for tiny living in Manila is simply the size of your home. And it could mean living in an apartment building in the city like we do, so the dynamics are different.
(READ: Tiny Living: Moving our family of 5 into a tiny home)
Here are 5 things you need to know before you decide to go tiny living:
1. You have to be willing to let go of many things
One of the things we did when we went tiny living is to give away our furniture.
We lived in a much bigger house with a yard that allowed us to collect big, long and wide furniture and they had to go.
The huge dining table or our big, wooden couch with a pull-out bed will take up so much space in our new home, so as much as we love them, we had to give them to other families who can make better use of them.
We also had to sort through our clothes and kept only the ones that we use more often. I wanted to KonMari it, but that part needs some serious planning as well.
And just so you know, it's harder to clean up a tiny home, so the less stuff you keep, the better. Whoever said it's easier to maintain cleanliness in a tiny house has not lived in a tiny house!
Or maybe they don't have kids.
2. Be ready to spend
Here's the thing: If you intend to go tiny living for years, you have to make your place as livable as you can.
This may mean purchasing furniture to your taste and customised to the size of your new home.
In our case, since we had to give away our furniture, we had our dining set, our common clothes cabinet, and the kids' double-decker bed custom-made. Jay built our large bookshelf and other things in our house by himself.
Going tiny living may also mean spending on a few home improvements. Our friends who live downstairs had a kitchen organization contraption of some sort installed in their kitchen.
You see, giving up space doesn't mean giving up comfort or design. If you're going to live in that tiny space for a long time, it better be the kind you want to go home to.
3.  Location is important
It's no secret that finances were involved when we went tiny living last year. We wanted to finish off our credit card debt and we wanted to jumpstart our financial investments which meant we had to cut down our cost of living. After much assessment, we realized that us moving to a place with lower rent was the only way to do it.
In case you are wondering, yes, there are homes for the same cost that are bigger but farther from our area. We had to consider location. The nearer we are to Jay's workplace, the better. And where we live now, lower rent means smaller house.
We have three little boys and we need to be able to take them out to play as often as we can. Our apartment doesn't have a playground or a swimming pool as condominium communities do, but we're near parks, kiddie venues and malls, and we're just 10-minutes away on foot from their MAPEH center, Jay's workplace, and our church facility.
Our location serves us well.
If you're moving to a tiny home just to cut down on costs, you might end up miserable if you don't consider location carefully.
4. Consider the cost. Is it worth it?
To be perfectly honest, we've rented homes so much bigger than our tiny home for lower costs, but this was a newly-constructed apartment when we moved in. We are its first tenants.
And as I've said above, the malls, Jay's workplace, our church facility, the park and many other family-centered places are so accessible where we are. So accessible that we walk everywhere. We seldom take a cab or the jeep to go anywhere.
And where all else fail, we have the best view of the city where we live.
5. The whole family has to be in on it 100%
Jay and I had been discussing the transition for months before he finally warmed up to the idea.
We also prepped the kids. We talked to them about the plan, what we were giving up and what we planned to do to replace some of the things they were enjoying in our old home.
We showed them videos and photos of tiny homes and prepared them for it. We asked them for their thoughts and talked them through.
We prayed as a family.
We anticipated the challenges ahead and prepared ourselves mentally, physically, and psychologically.
Of course, we realized that some of the things we thought we could do wasn't going to happen – like invite my side of the family or some of our closest friends over, which is more of a parking problem than a tiny living problem.
But overall, it's been a pleasant experience for us. I credit it to the preparation we've taken prior to the move.
My advise is -unless everyone's sold out on the idea, don't do it.
Life in a tiny home
The kids can't run around in our tiny home nor can they use their scooter around like they used to, but we've adjusted well to our new space.
The key is to balance out the limitations with subsitution. We don't have a yard so we take the kids to the park. We can't put up our big rubber pool, so we take them swimming in other places.
The size of your space shouldn't stop you from doing the things that you love.
I don't mind doing my HIIT workouts in the space between our refrigerator and doorway to the kids' room, and Jay strums his guitar on our balcony.
We homeschool, we do arts and crafts, we play board games, we watch movies, we have fun.
Life is slightly different in a smaller space, but as far as we are concerned, it's still great.
I love tiny living!