Movie Review: Saving Sally
We went to watch Saving Sally to support this year's Metro Manila Film Festival. I'm very much aware at how low the sales has been this year compared to the previous years when they were showing mainstream Filipino movies. This year's a whole lot different because this year, someone made a decision to give quality films the exposure they so deserve despite the risk of bombing at the box office.
It's quite dismal how moviegoers have responded to this holiday's movie lineup, but I believe that if MMFF keeps at it, Filipinos will eventually find their way to those theater seats to give these films a go and be pleasantly surprised at what they have been deprived of all these years.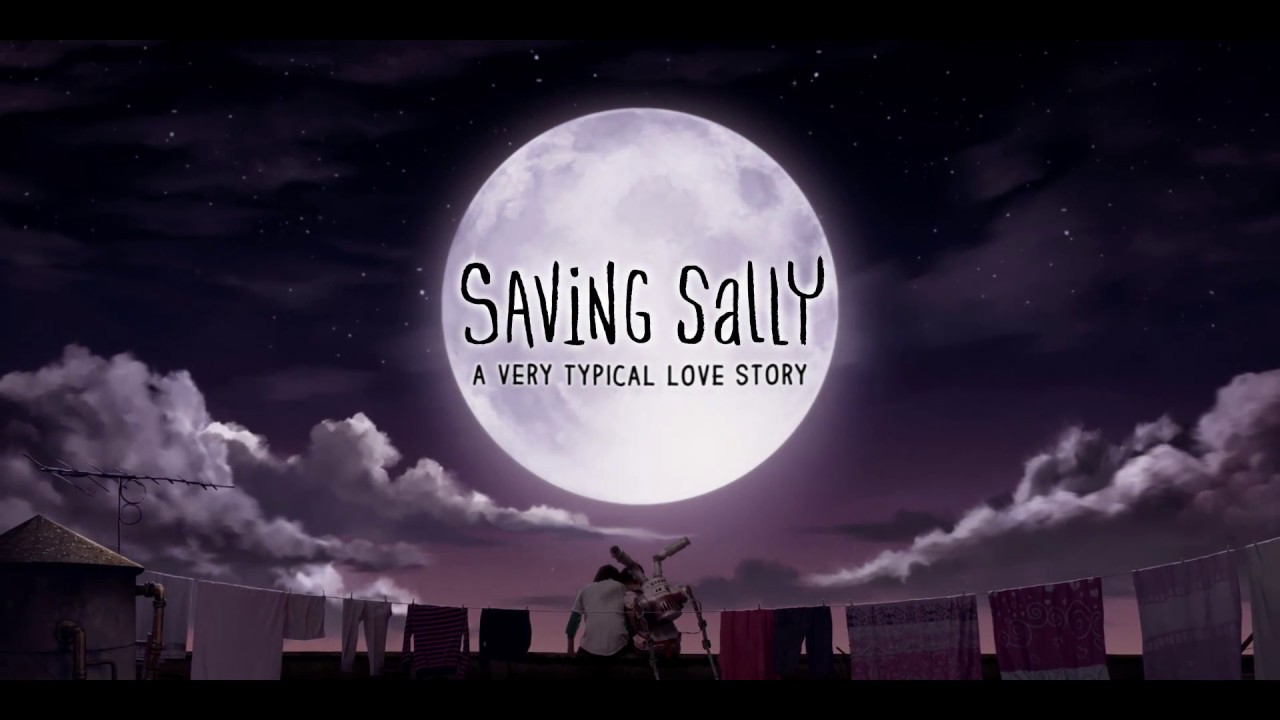 Not that I'm saying all Indie films are great. In my honest opinion, movies are communication platforms. Whether your goal is to entertain or to inform, the message must be clear enough to be understood by the audience, otherwise, whatever artistic flairs you've added in there will mean nothing.
Saving Sally brief
As you must have read somewhere else, Saving Sally is a story about a boy who falls in love with a girl who first fell in love with someone else. Typical, as the promotional post claims.
But that's just basic, the story is in the complexities of each character. Marty is a cartoonist in love with his best friend, Sally, a young inventor. Their friendship began in high school and developed all the way through their university years. Typical, yes, a bit imaginative, yes, but still very relatable.
Sally comes from an abusive family who turned to romantic relationships as a means to flee her situation, while Marty seems to have everything going right for him – art school and a  potential career in the comics industry. Everything, except having his feelings reciprocated by the girl he loves.
Script and delivery
I thought the script was well-written. I love the lines of thought presented and the quality of humor, although some of it could have been delivered better.
I'm  not referring to the acting. I thought the acting was very natural and I'm not even a fan of Rhian Ramos (nothing personal); but perhaps Enzo can work on his intonation a bit more. Not in everything, though, most of his lines were fine, but dialogues are like music to a moviegoers' ears, maybe without them knowing it. There are rises and falls in pitch and intonation that must take place for lines to come out right.
And maybe it has something to do with the tone of both leads. They both speak in big, low tones that sometimes the conversations are at risk of sounding monotonous. But that's just me.
Having said that, the dialogues were generally in English and in my observation, you can distinguish the natural English-conversants from those who are not. Despite very few minor details for improvement, Rhian and Enzo generally spoke like it's their first language while still managing to sound local. Makes sense?
I just had a bit of a problem digesting the build-up of the characters of Sally's parents. Something felt a bit off. I'll get back to you on that when I figure it out.
Animation and lighting
As for the animation, I had to ask my husband, Jay, more about it since he plays around with animation as a hobby. One thing I know is that it takes both time and skill to create animation because sometimes, I watch my husband or our eldest son create characters and I get impatient at the length of time they spend discussing a single rig.
Anyway, according to my husband, the film combined 2D and 3D elements and proceeded to explain to me the difference between the two. 2D, he says, are the flat artworks in the background. If you noticed Sally's Ligo can robot or the cars in the background, those are done in 3D.
I've read some really nasty comments about how so little has been achieved in 5 years to which the production replied that the film was created only by a band of 5 dreamers in a house in Teacher's Village with very little resources; whereas films created by major outfits for lesser years are created by teams of hundreds of designers with a wealth of resources.
In fact, according to the team behind the production, Japanese animators were amazed at how much the team had achieved with so little to work with.
To the untrained
For Jay, the animation was impressive. From the artworks, to the movements and the character designs. He also says that the combination of light action and cartoons need a good director and a really talented editor to make it work, and Saving Sally more than pulled it off.
And you need a genuine visionary to create the storyboard. My favorite picture was when a sort of spotlight hits Marty while he sat on his bed looking through his drawings of Sally.
For my untrained eyes, there were times when I had to look more closely to distinguish between the art works and the real sets.
Jay also says that the original "Nick" was done in 3D, but they decided to go for 2D instead which turned out to be much better than the original concept. I think the expression "the simpler, the better" applies here. For me, the simplified Nick was classy.
In fact, the entire thing was a class act. I love that they brought everything home.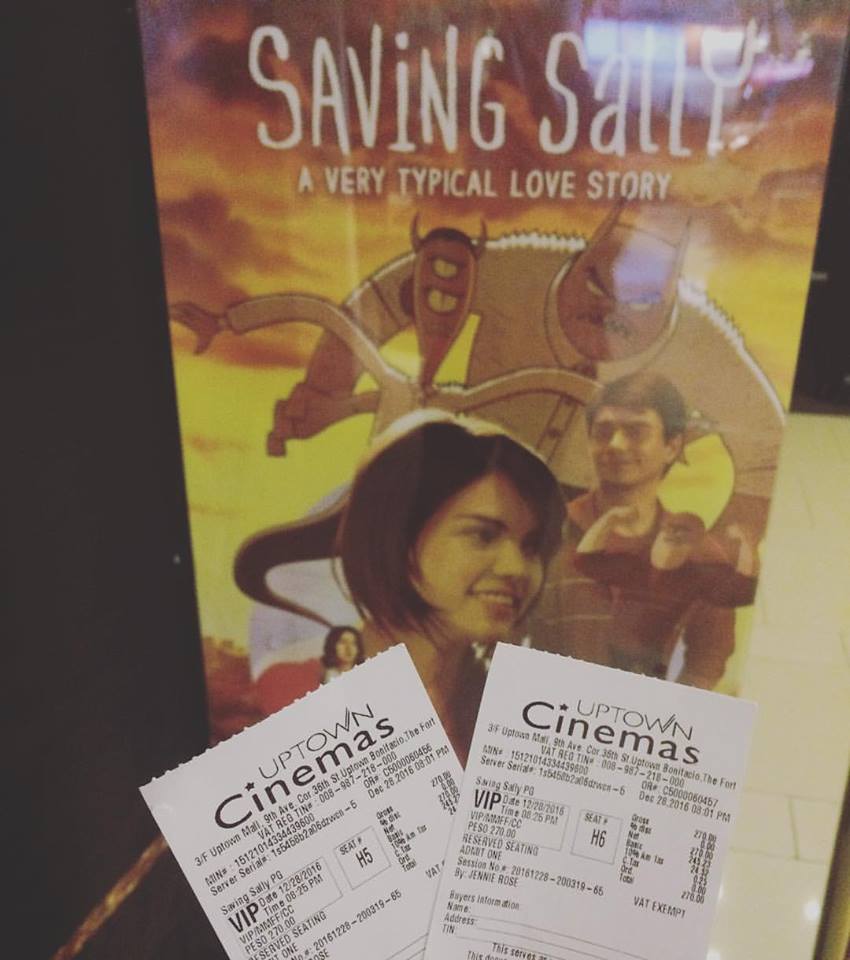 You know what else was evident in this film? Heart.
I felt for Sally, I laughed at the puns, I rooted for Marty, I was lost in the story.
And it brought me back to my university years when we were free to dream and nothing was impossible.
The film was worth every single peso I spent to watch in this upscale cinema. (I usually settle for Market Market, haha!) I didn't even care about the unlimited popcorn.
To the geeks behind this film, (and I say that with utmost respect) – the cast, crew, production and staff, bravo!