Trying out Tuttle's Origami Made Easy Kit
I don't consider myself a natural in arts and crafts, but I enjoy doing them whenever I have time to do so. Why not? They're fun and most often than not, they're relaxing to do. When you're a mom, being able to relax and have fun with your kiddos is always welcome.
Our 7-year old Lukas has done some really cool Origami work in his Tuesday Art class. He's come home with a simple bird once and I'm pretty sure a bird Origami isn't as easy to make as a paper boat. He seemed to like it a lot so I thought it would be fun to get us a beginners' Origami set to do together.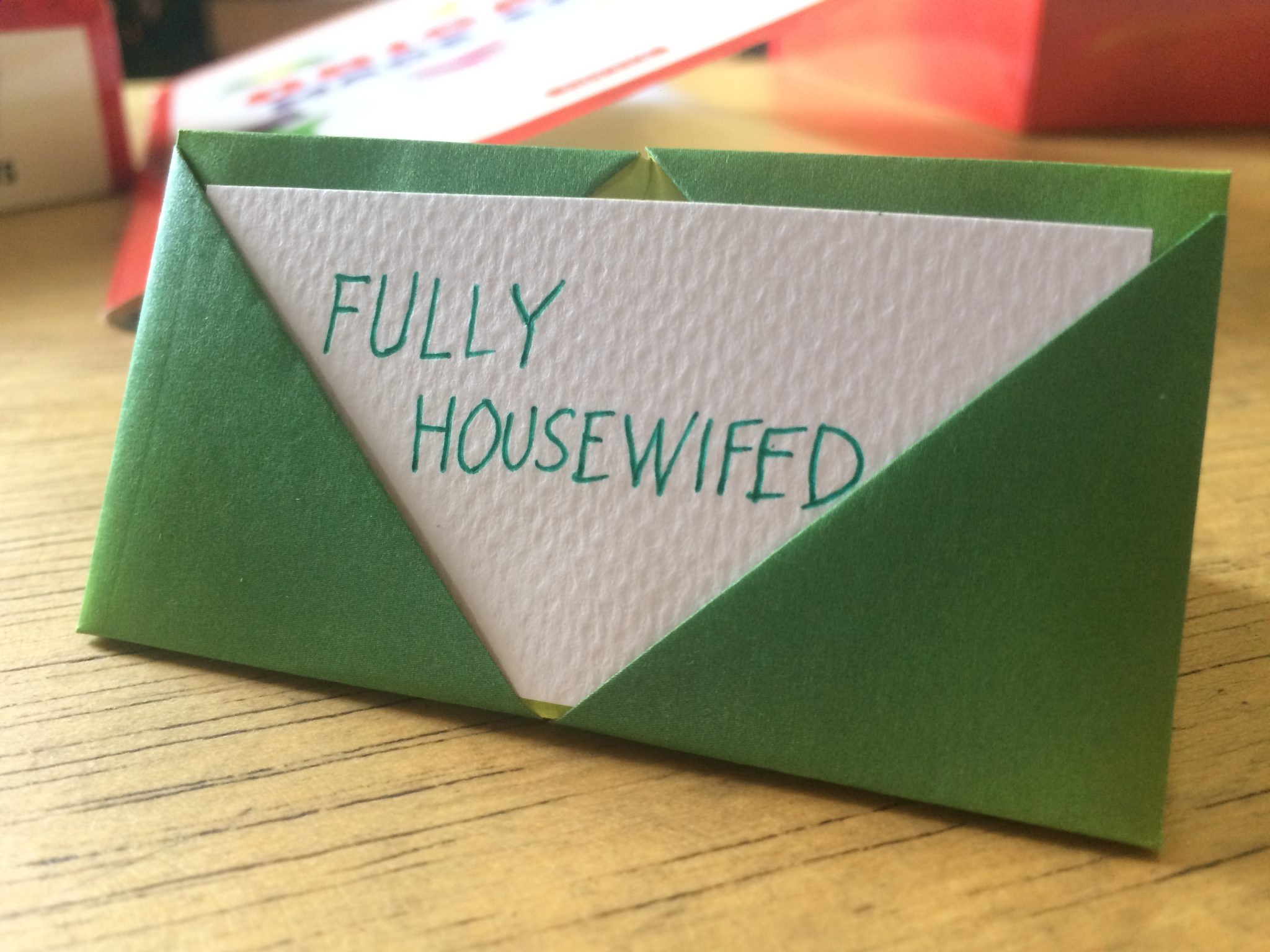 Origami Made Easy
I decided to try Origami Made Easy from Tuttle (Thanks Tuttle!). You can't go wrong with "made easy" on the box, right? I'm pretty much a newbie so the words I look for in labels are "for beginners," "made easy" and "for dummies, haha!
Origami Made Easy comes with decorative and plain pre-cut folding papers and a comprehensive guide book filled with projects and illustrations. And if the illustrations are not enough, you can check out the tutorials they have uploaded on YouTube.
Here, I made an unboxing video to show you what's included in the box:
Starting with a Place Card Holder
I tried making a Place Card Holder, the first project in the guide book. I thought it would be best to try it first myself before I asked the kids to join me because I wasn't sure I could do it. The place card seemed easy enough and I was able to follow the instructions on the book.
I then called Lukas to join me and he wanted to make a bird. But in the middle of it, I learned that the more complex Origami sculptures require that you learn the basic folds and bases first.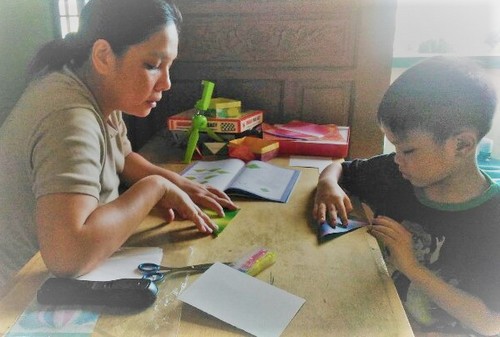 The book included it but I found it easier to follow the instructions on their tutorial videos on YouTube. I'm usually okay with instructional manuals but I guess I felt pressured to make the bird quicker because Lukas was looking to me to help him out.
My bird turned out okay, although I can't get it to flap its wings properly.
Pablo, my 11-year old, wanted to to try it, too, and decided to follow the instructions on how to make a box and a table with me. They were pretty easy and we were both happy with our output.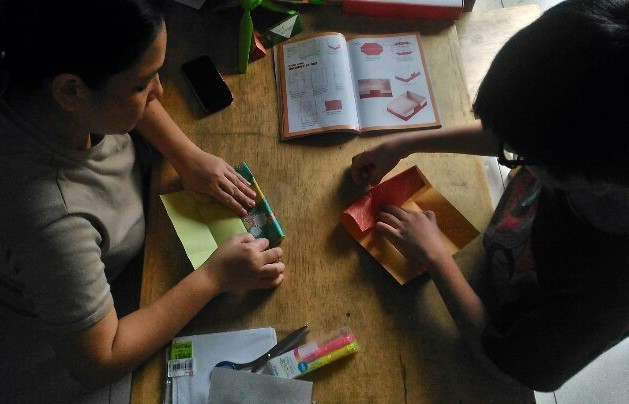 Our 5-year old Judah, on the other hand, needed more help than his two older siblings. I also started him off with the box because it's the simplest to do among all the projects in the book. Later on, we made star-shaped ones.
We filled the Origami boxes up with snacks afterwards.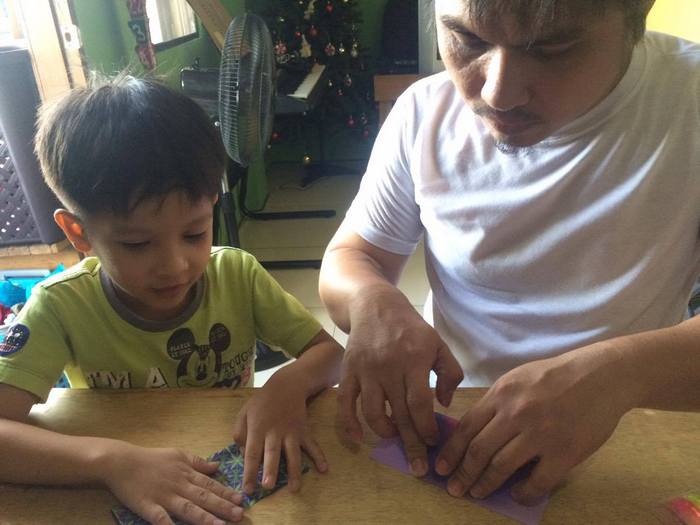 Easy enough?
Doable. Like I said above, since I'm a beginner, I find it so much easier to follow the tutorial vids more than the manual it came along with.
I'm assuming that once you've gotten the hang of it and you've learned all the basic folds and stuff, you can probably let go of the videos and just refer to the manual from time to time since you're already familiar with the different folds and all that. Otherwise, the illustrations may get confusing especially if you're like me who just scanned the part where they explained what the symbols mean, hahaha!
Benefits of Origami
It may be a bit more challenging for tiny hands, but I think that if you slow it down with your Kindergartner, he just might get it. The kids' output will depend on how well their hand and eye coordination and their fine motor skills have developed.
Judah still needs a bit more work in his fine motor skills so we needed to lend him a hand throughout the process.
Speaking of development, this intricate paper sculpture making often associated with Japanese Kirigami art, is said to offer many health benefits including "development of eye and hand co-ordination, improvement of sequencing skills, attention skills, patience, temporal spatial skills, math reasoning, among others. It is even said to activate the larger portion of the brain." (Source: www.origamiwithrachelkatz.com)
Reading through its benefits, and the list is quite long if you check the link I provided above, I think I want to do more of this with my kids, most particularly Judah.
To be honest, I'm going to do it for me, too. Sitting quietly at the dining table as I folded paper was therapeutic for me, haha.
If you want to try Origami Made Easy, too, you can purchase directly from Tuttle Publishing, order from Amazon, or you can try Power Books. I think I saw a kit at their branch in BGC.
Happy folding!
Disclaimer: I have been provided with Origami Made Easy Kit by Tuttle Publishing for review, but all insights and opinions are mine.