When the home schooling journey ends
We've been home schooling our eldest since he was three years old. It was a tad too early to do so, but I was an eager mom who knew nothing much about the movement back then, so I thought the earlier we start teaching him the ABC's and the 123's, the better.
Of course, throughout the years, my mindset has changed, after expanding my homeschooling circle, reading several books and blogs about it, and the experience itself has taught me to appreciate and enjoy each of our children for both their strengths and their weaknesses, their impressive qualities and their individual quirks.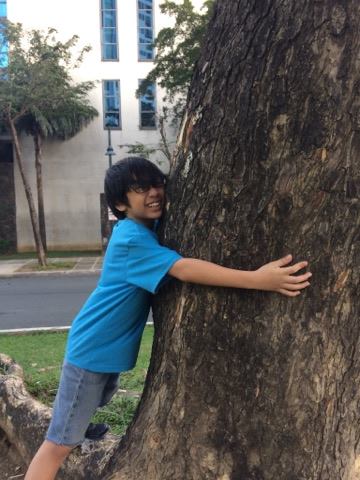 Character as priority
But above all, building their character has become our top most priority.
At one point, we withdrew them all from accreditation because we wanted to focus on teaching them how to apply God's Word in their young lives.
We needed to address some attitude problems head on that time and with our jobs taking up time, too, we knew we couldn't keep up with the academic side of things and would just feel pressured to try to do so just to be able to submit requirements at the end of the school year.
And yes, financially, it was difficult, too. We don't earn much and at that time, we decided to use the money for accreditation to pay for the materials and experiences that will grow and educate our children better. Something that I wish the Department of Education (DepEd) will comprehend.
Not everyone is meant to home school forever
But of course, Jay and I are aware that not all children are meant to home school forever. If it were only up to me, we'd home school all of our children all the way, but as the Bible says, "many are plans of a man's heart, but it is the Lord's purpose that prevails." Proverbs 19:21.
We've always known we'll eventually send Pablo to a regular school even before DepEd announced K-12 that also mandates that we can only home school until the 9th grade.
First of all, he's an extrovert. He thrives in an environment where he can collaborate with other people.  His energy and his interests peak when he's working with a group of people. We have to take that into consideration.
More importantly, we know that it's something that our son looks forward to. He's been wanting to attend a regular school for some time now, mostly because he wants to be with "friends" more.
He does have a College Educational Plan with incentives for honor students. So going to a regular high school would give him a shot at the incentive. Obviously we don't give these types of awards as home schoolers, and even if we do, I don't think the insurance company will acknowledge it.
So yeah, eventually enrolling him in a good school was something we've been praying for, too. We just didn't think it would happen earlier than planned.
Scholarship opportunity
Last week, a door opened for him to attend a school that provides individualized instruction and an excellent Bible-based character program to their students. He'll be going as a full scholar next school year.
They say he has potential when he took on one of the lead roles in their theater production last year, and have observed that he is quite teachable during the Music, Arts, PE, Computer and Health classes that Pablo attends with them every Tuesday.
They're aware of our son's academic standing and he would probably be asked to go through reassessment before the beginning of the school year to help him better.
He's turning 12 this year as we currently work on his 4th and 5th grade materials.
In DepEd records, he's only in the 3rd grade. We pulled him out of our home school provider when he was in the 2nd grade and only re-enrolled for accreditation this school year, resuming the next grade level he last enrolled in. He still needs to take PEPT (Philippine Educational Placement Test) to put him back in his grade level in their records.
While we are not concerned with his English and Math-based subjects, we've not been doing so well with his Filipino and Sibika (Civics) ones. Something we will now get help with.
It takes a village…
I cried at first, but I knew in my heart that it was God moving in this.
I already miss my son so much, we're constantly together since the day he was born. But more than that, I've been asking myself if I had done enough to build my son's foundation on the Word of God.
"…but his delight is in the law of the LORD, and on his law he meditates day and night.He will be like a tree firmly planted by streams of water, Which yields its fruit in its season. And its leaf does not wither; And in whatever he does, he prospers" Psalm 1:2-3.
But then again, I may only be over-dramatic, haha! The guarantee for his full scholarship is only for one year, after all. We will have to take it a year at a time. Something that Pablo is very much aware of.
As of now, we are just happy for him and grateful for the opportunity he has been presented. We've yet to see how he will fare.
So far, he has exhibited great promise in everything he has participated in. He is confident, bold, secure and he knows to make the most out of every opportunity he is given.
Academics don't really matter much to us. We've already seen what he can and cannot do, and we're confident that if we continue to hone his character and to teach him to live a life of integrity, along with the help of his teachers and his current Bible Study leader, Benj, he will do well in the vocation he chooses.
At this point, we know we already need to trust other people to help us raise our son into that man we pray he will become. On our part, we will continue to love him, guide him, support his dreams, fan his interests, and stand by him as his parents.
We do have our two younger boys to home school. This is an opportunity for me to focus more on building their foundations while their older brother is at school.
I told Pablo he still needs to do devotions with the family. We'll still read books together. He'll still do his animation programming with his dad and take music lessons with him. He needs to do his share of chores, learn to cook with us and do fun stuff, too.
So yeah, in a way, home schooling will not really end. It's just looking a lot more like parenting now, than anything.
I remember one of our pastors who also home schools his kids pointing out that it takes a village to raise a child. I guess this is God's way of saying it's time for us to tap that village to help our son soar in the horizons God has intended for him.
Update: Right before school year, we received offers for Pablo to join a couple of theater productions which led us to decide to continue homeschooling him instead. Our two younger children are still attending MAPEH classes at Christian Legacy.
—————————————————————————————
Trust in the Lord with all your heart, and do not lean on your own understanding. Proverbs 3:5.