Our 6-year old Judah was my date on the afternoon of Easter Sunday. The usual Easter attractions at Bonifacio High Street were dampened a bit by the rain showers that day, but we were happy and dry inside Vanilla Cafe as we waited for the staff to call Judah to decorate his cupcake.
I've always admired Vanilla Cafe from the outside. We would pass it all the time whenever we go to Track 30 to run or whenever we'll be in the area, but we haven't really had the chance to try it yet. It's so pretty even from the outside so I made a mental note to drop in when I crave for a milkshake.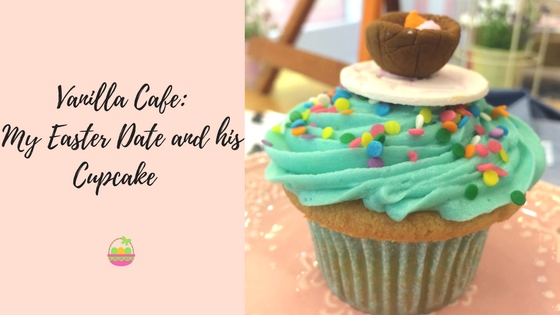 Not just cupcakes and milkshakes
We came on Easter because Vanilla Cafe invited kids to come over to decorate their own cupcakes. According to the staff, they usually offer cupcake decorating on special occasions and when their clients request it when they book events.
I wasn't craving for milkshake that day but I found out that cupcakes and milkshakes aren't the only food they serve. They have pastas, entrees like roast beef and beef stew, and an All-Day breakfast menu, plus appetizers like Potato chippies and good old nachos that I enjoyed with my son.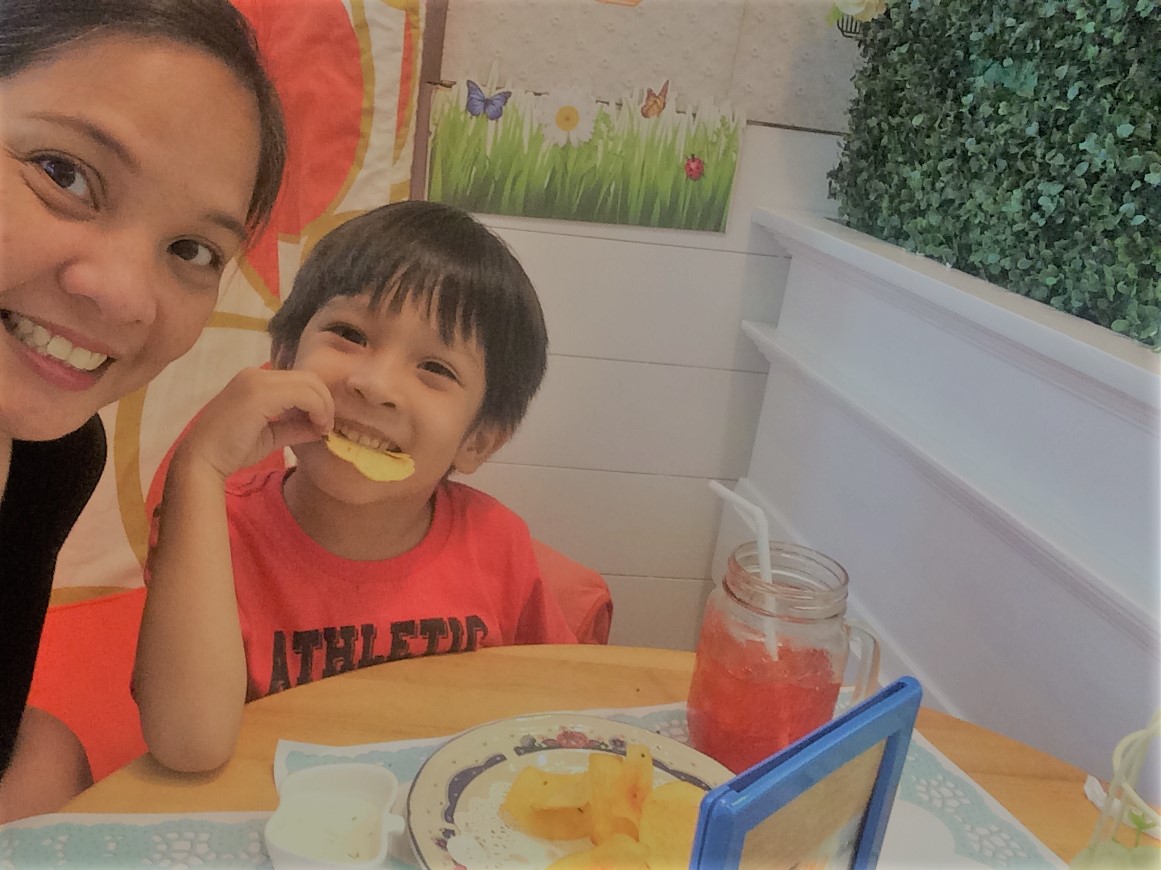 Vanilla Cafe is just as comfy and homey as it looks from the outside. The variety of french chairs, the lovely chandeliers hanging all over the place, and the frames hanging on the walls made the place look so…artsy!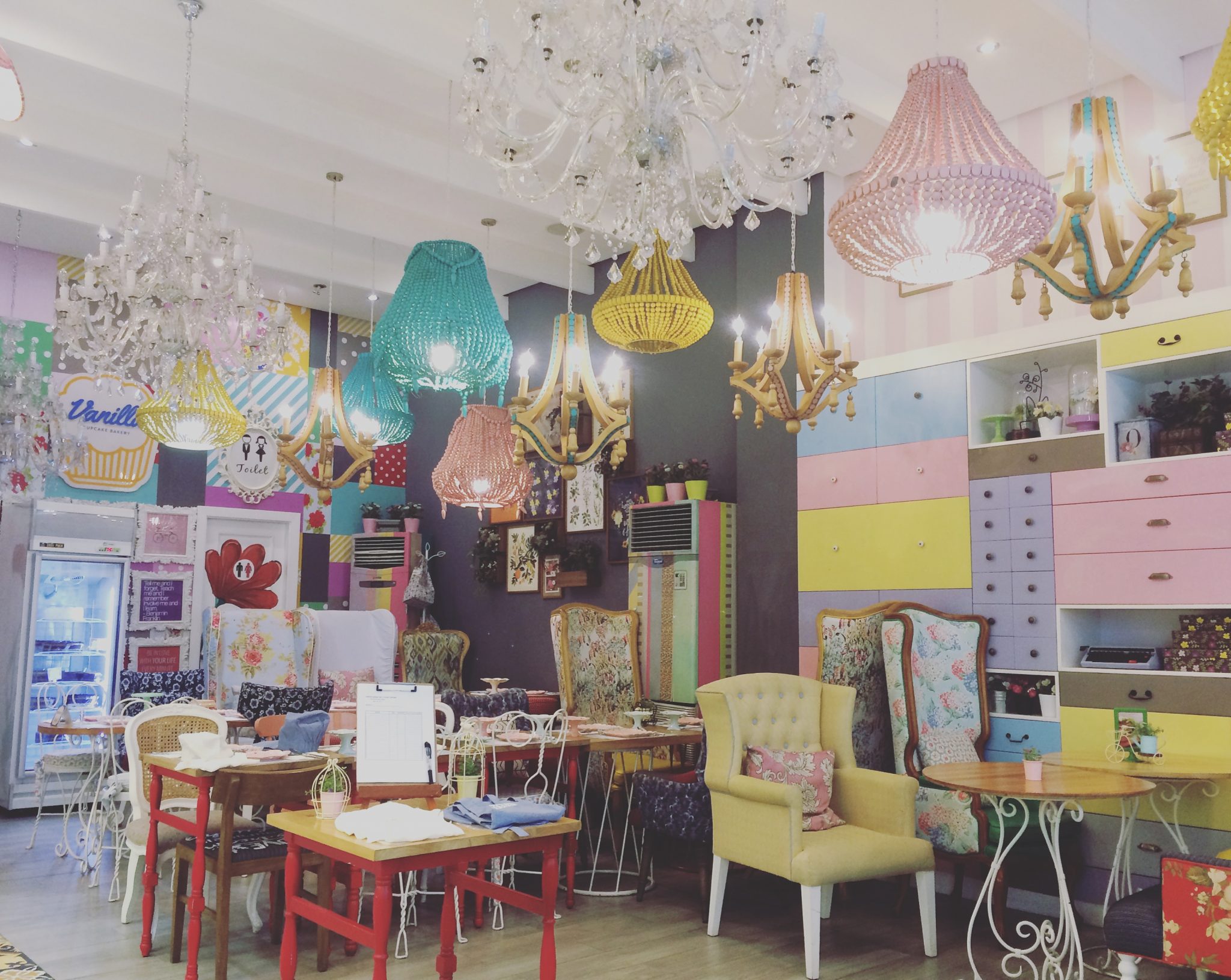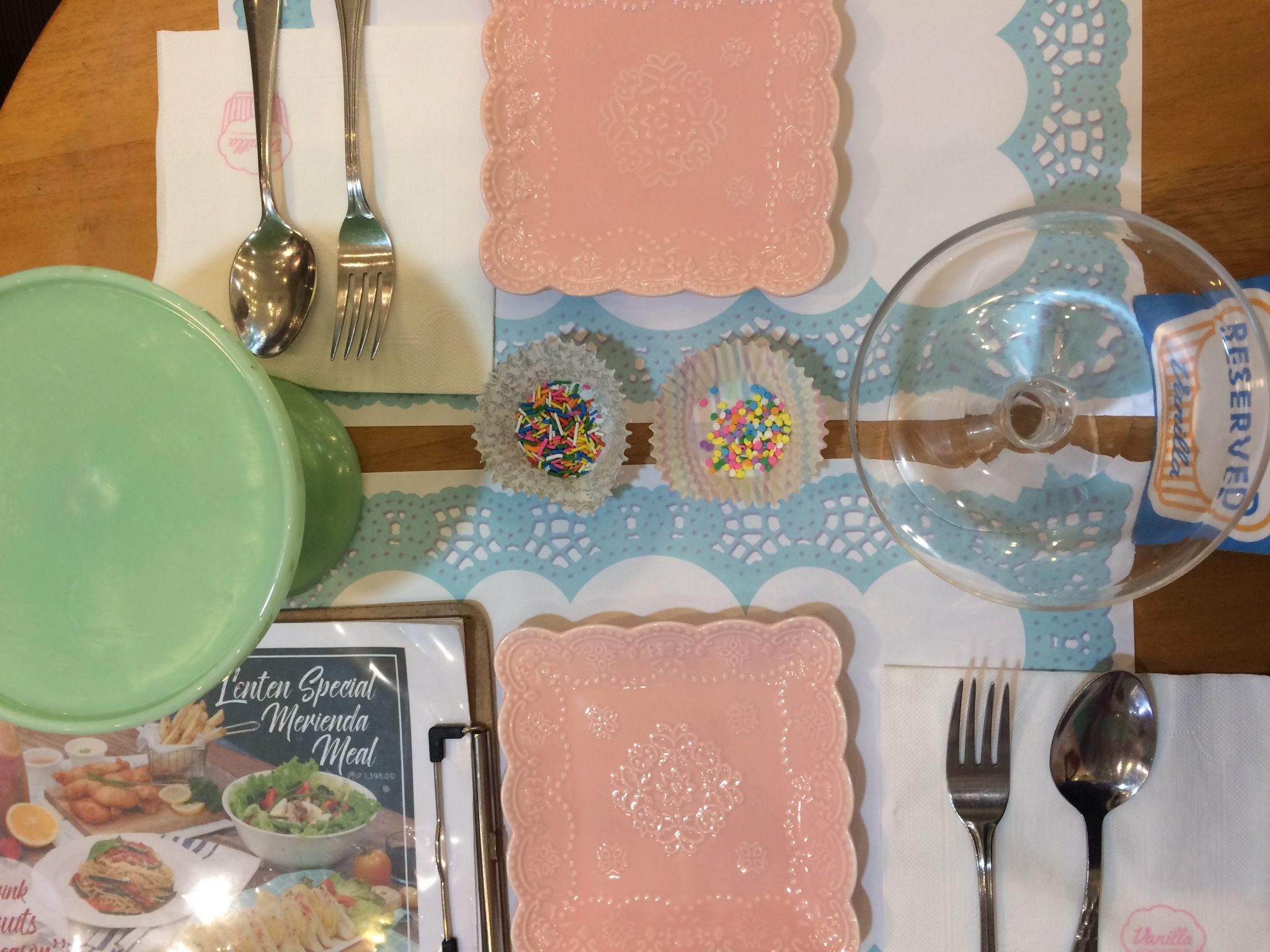 It's a haven for artists. In fact, while we were there, there was a group of young cosplayers putting on their colored wigs and doing their makeup as they crowded a long table. They appeared to have been there for a few hours as the staff were already collecting the last of their dessert plates.
For family
People kept streaming in to dine or to have coffee or dessert. Vanilla Cafe obviously has loyal following and can you blame them? The place is perfect!
It helped, too, that the staff who greeted us when we arrived were all smiling and warm. They were actually warm to others, as well. I know this sounds like a cliche but the home-away-from-home vibe is pretty strong.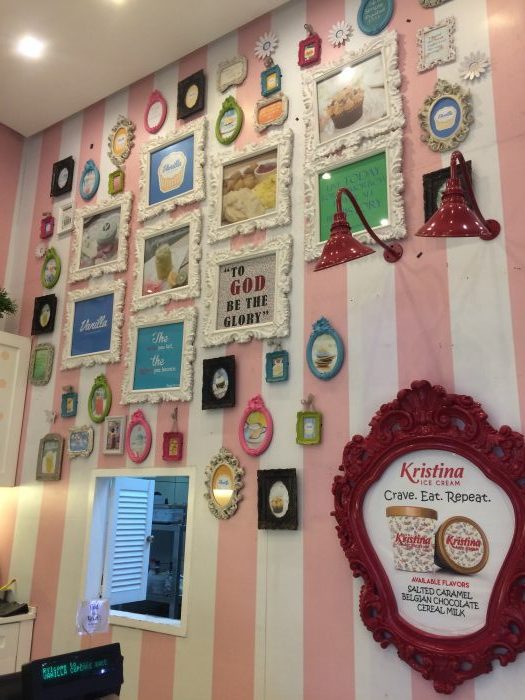 Cupcake decorating time!
Judah was super cute when he finally put on his apron and toque, and he got excited when he saw the jelly and frostings he was going to use to decorate his cupcake. They took out two cupcakes and he chose one for himself. One of the staff showed him how it's done and he watched what she was doing with laser eyes. I could see how eager he was to do it already.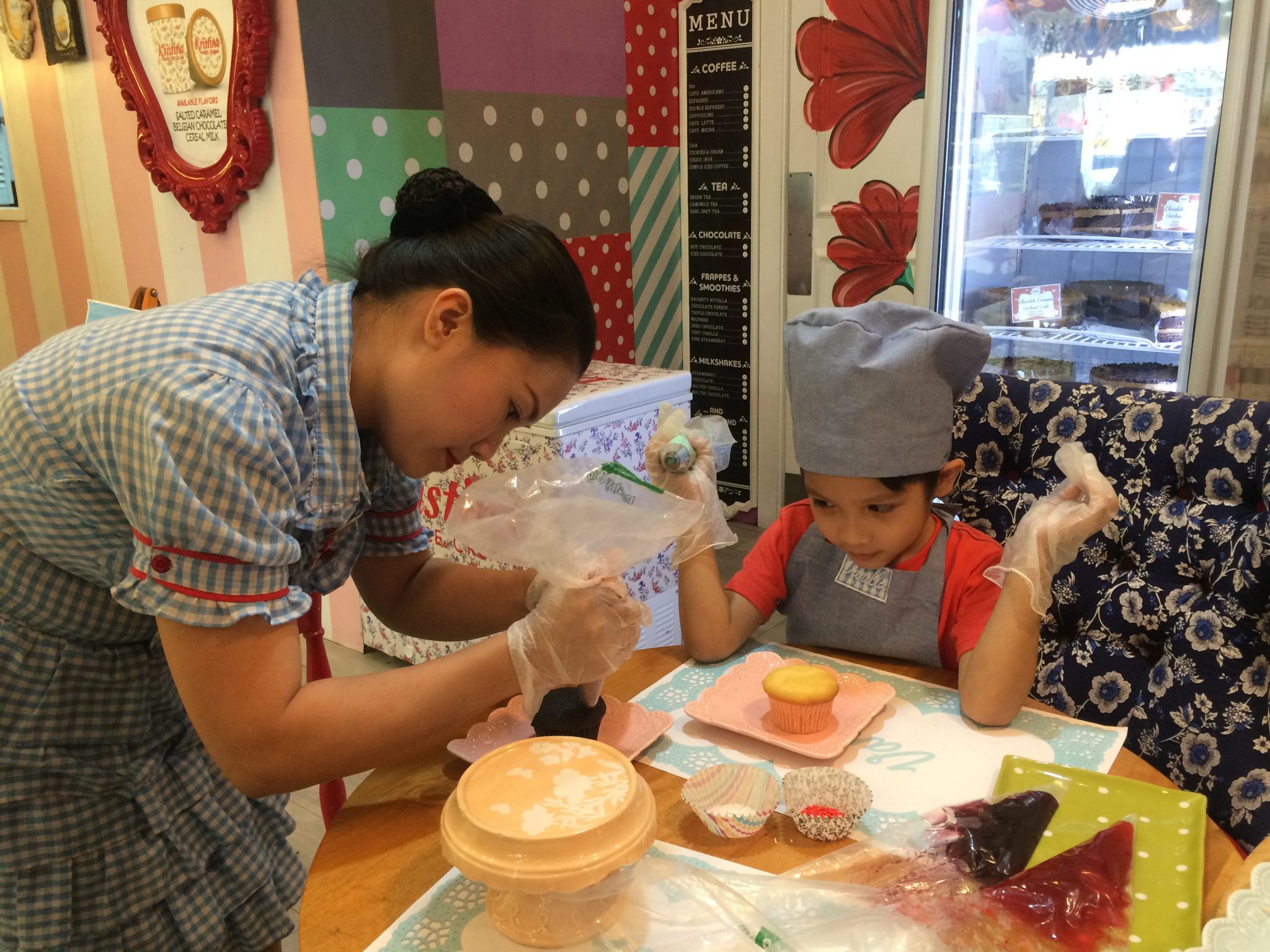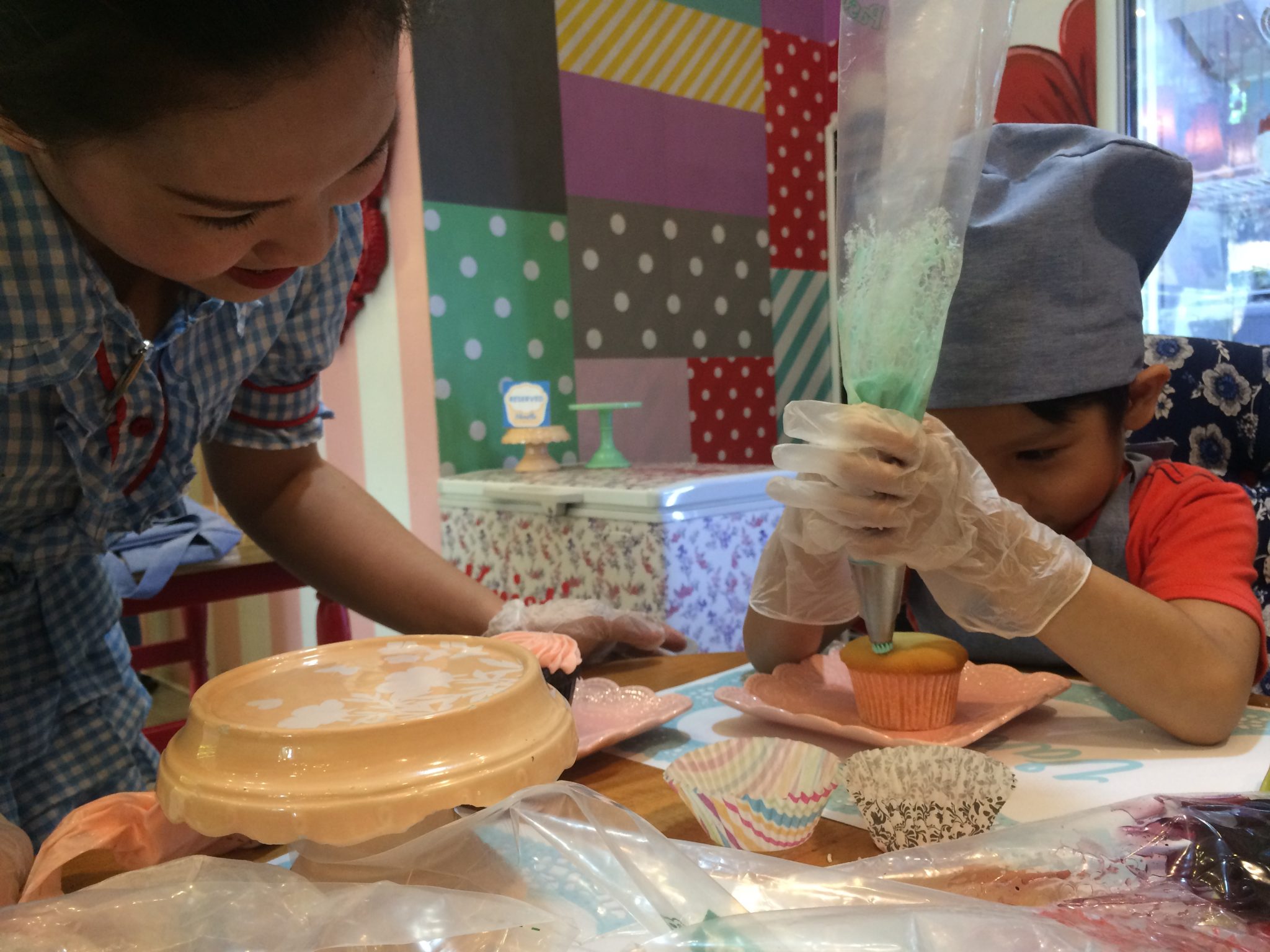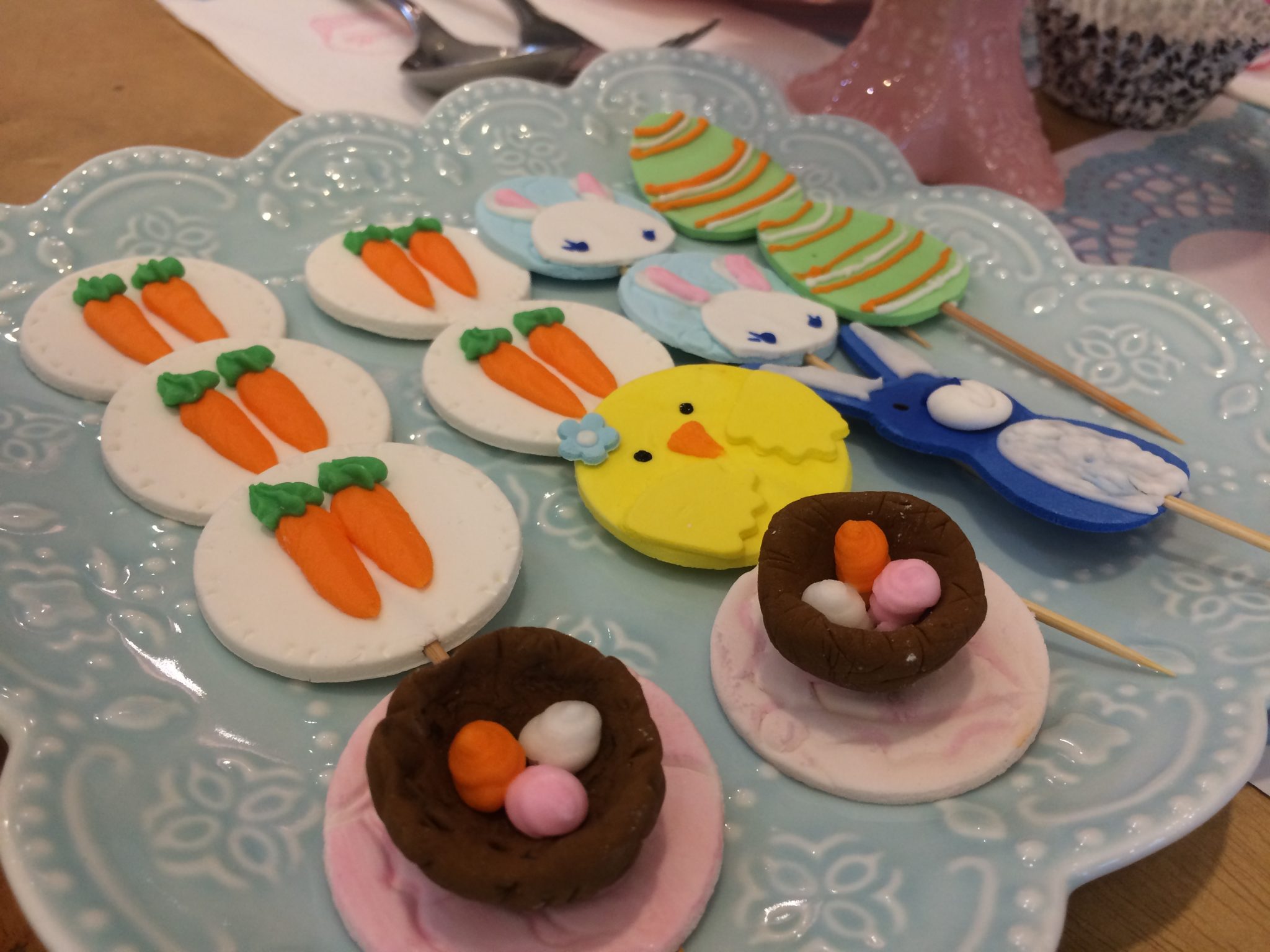 He started out right until he decided he was going to do his own unique design, haha! He went crazy with the frosting and the sprinkles, and in the end, picked a topper he liked from among all the Easter designs they presented him.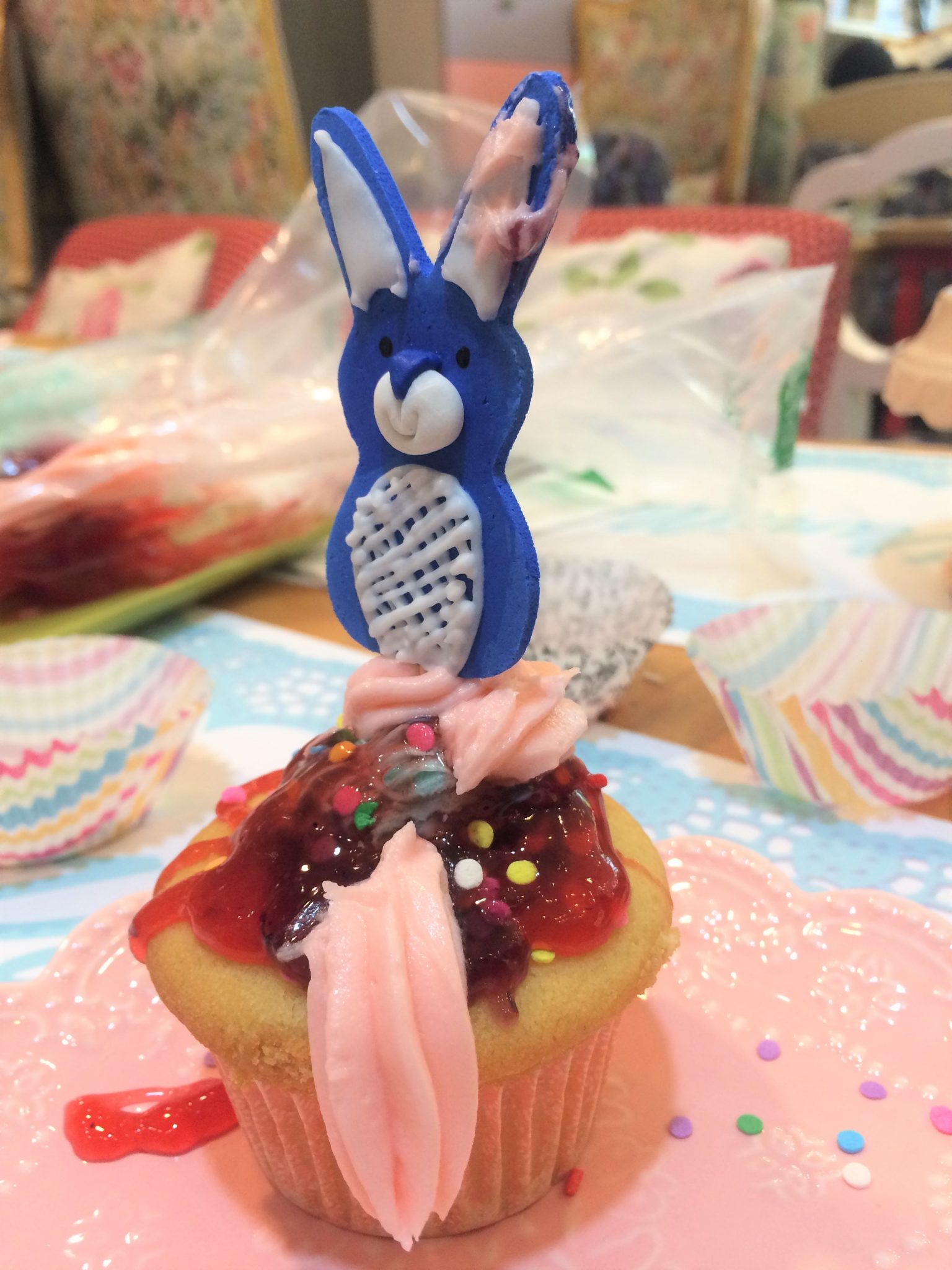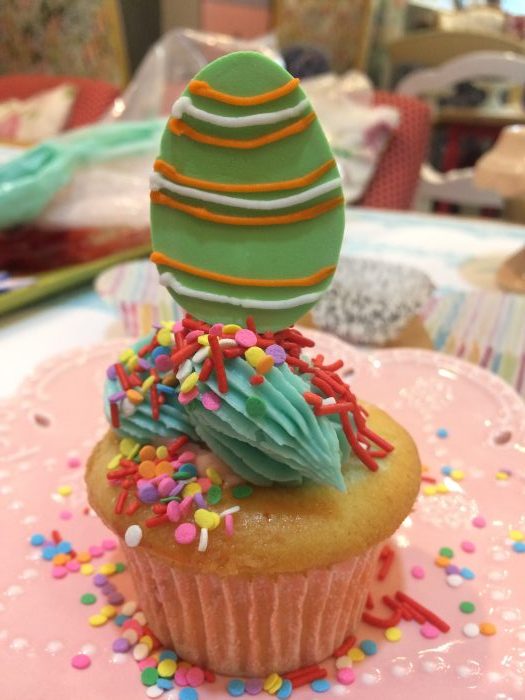 Watch Judah decorate his cupcake!
Here's a video of Judah decorating his cupcake:
The box of 4's
He got to eat his cupcake, of course, and he was served Spaghetti and chicken which he loved very much. I had to help him with his Spaghetti because I already got him full with the nachos and potato chippies.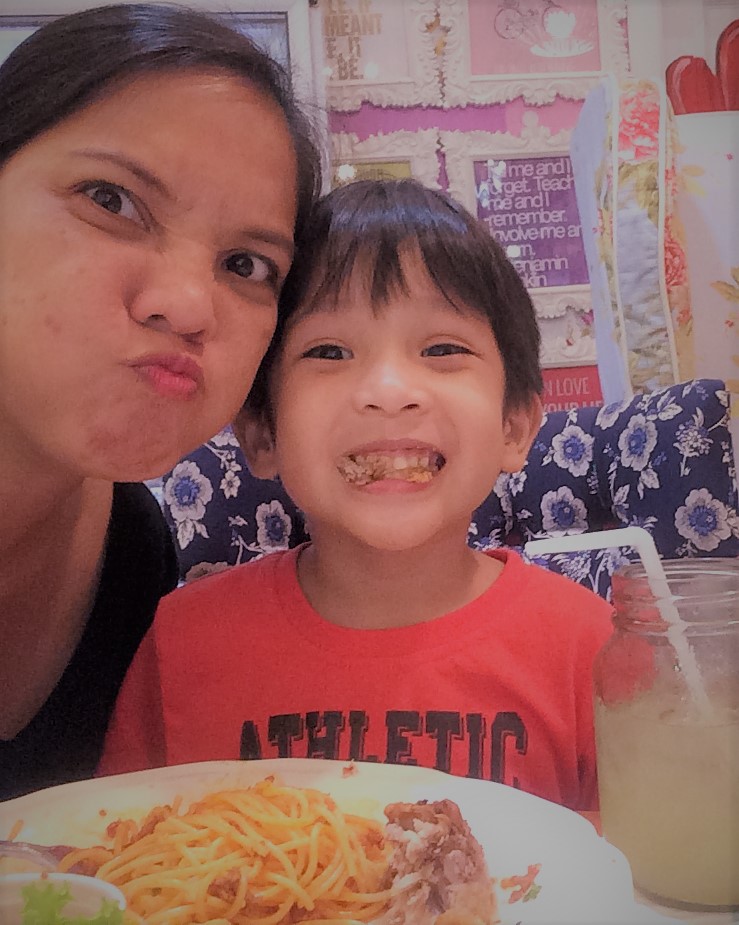 I don't sound like a responsible mom feeding him the picas before his actual meal, I know, haha, but hey! My Easter date can eat whatever he likes. It's not everyday I get a chance to bond with my youngest son. If you know me, you'd know I always have the three kiddos tagging with me everywhere I go. So this was an opportunity to spend some quality time alone with my six-year old. He loved it and I cherish the moment.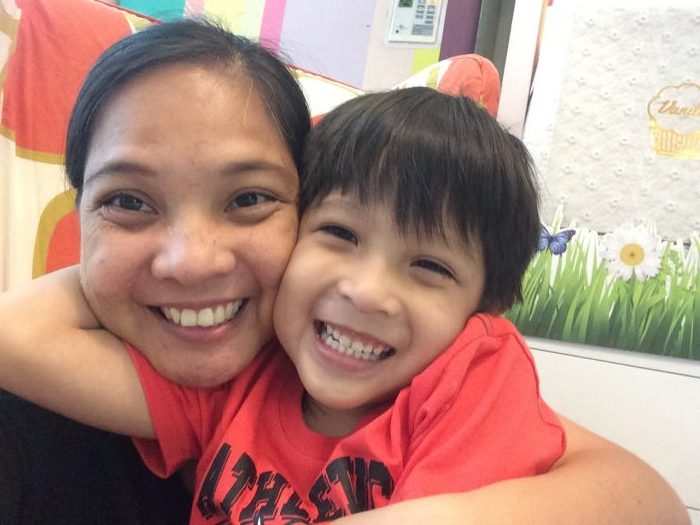 Before saying goodbye to the beautiful place, we got a box of 4 cupcakes to take back to his brothers who were waiting for us at our church facility. Judah carefully chose the cupcakes he wanted them to have. He got one with a Nutella frosting for himself, Cookies and Cream for Lukas, another with chocolate frosting (also for himself, hihi!) and one with a Ferrero chocolate topper for Pablo.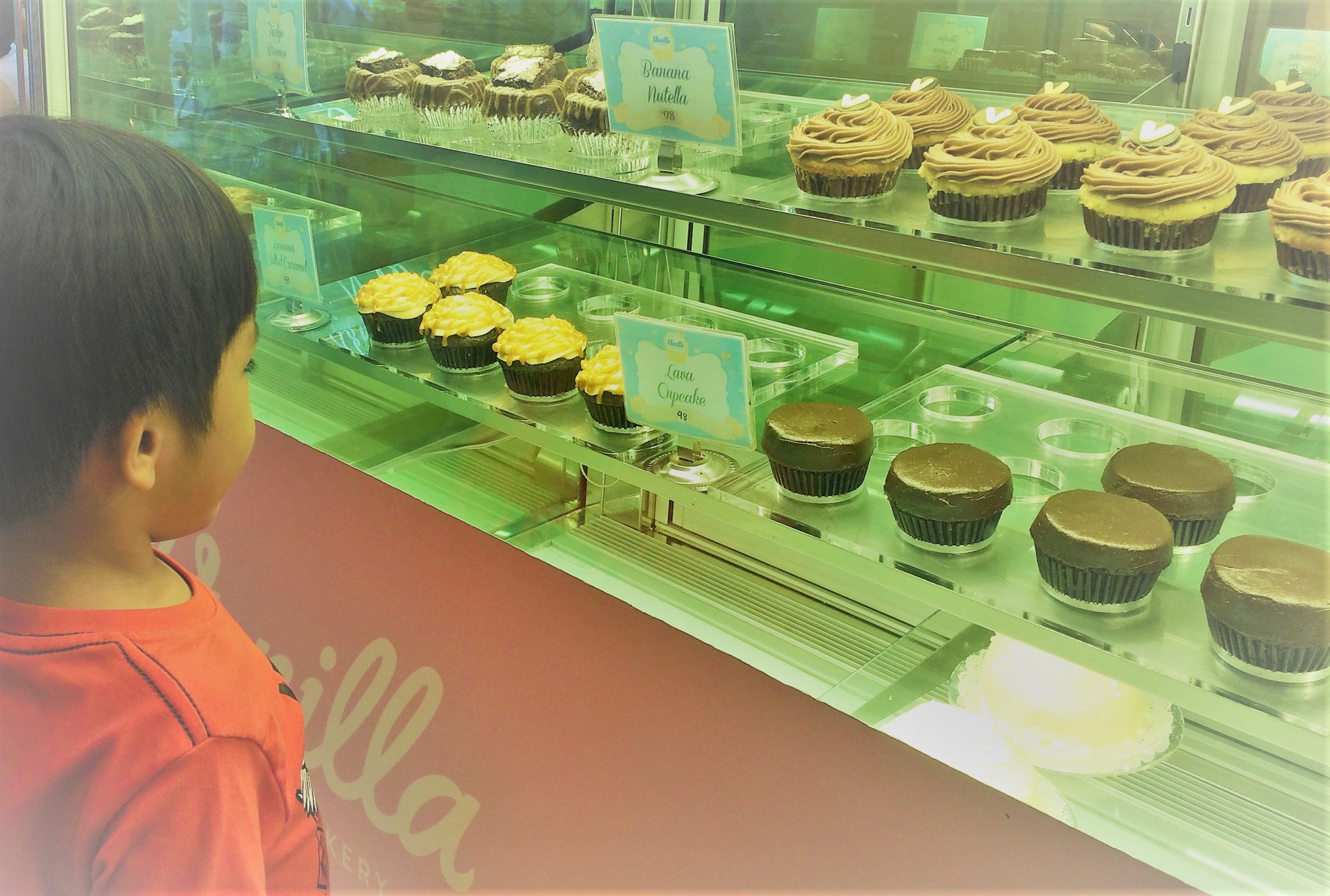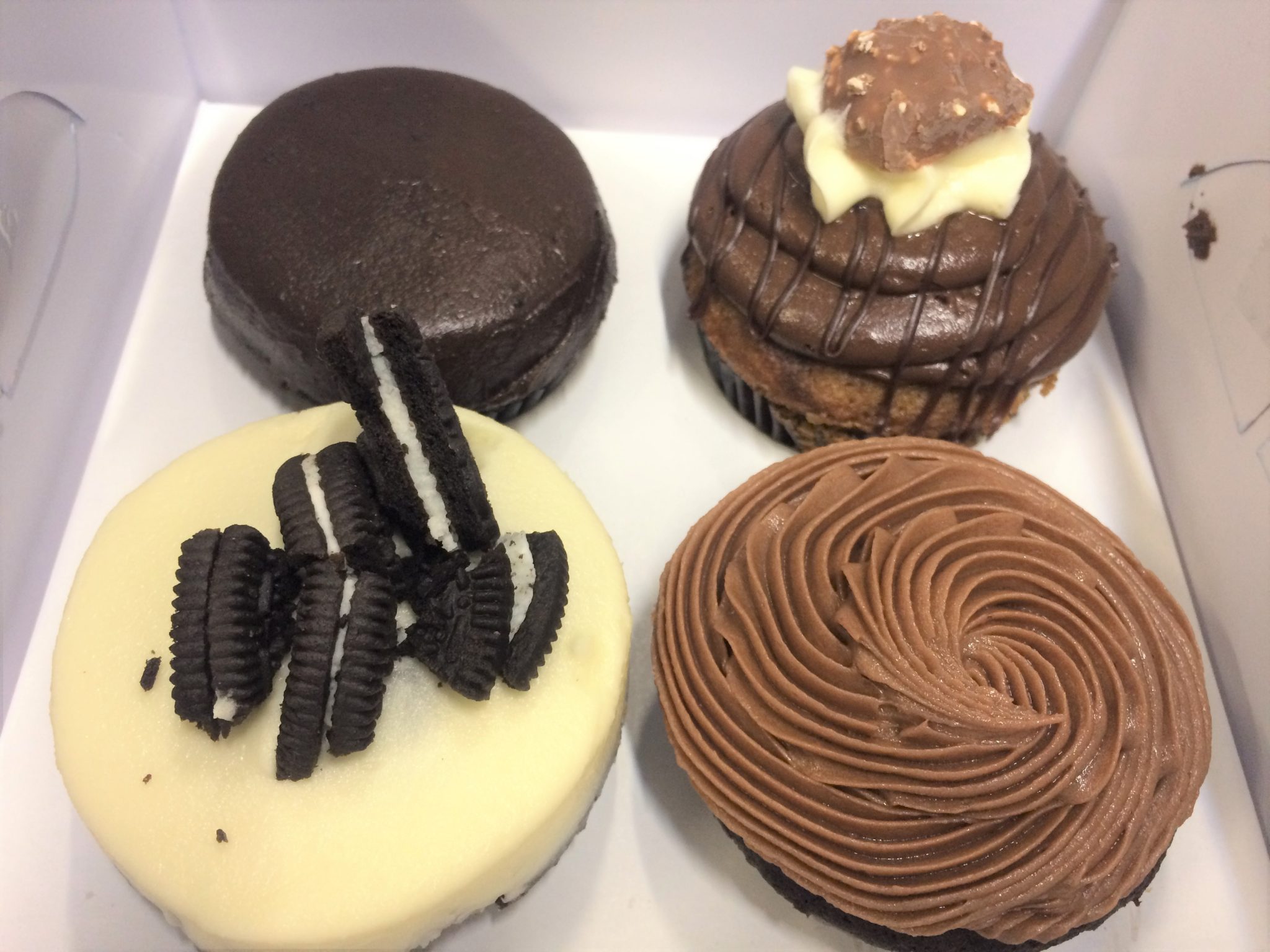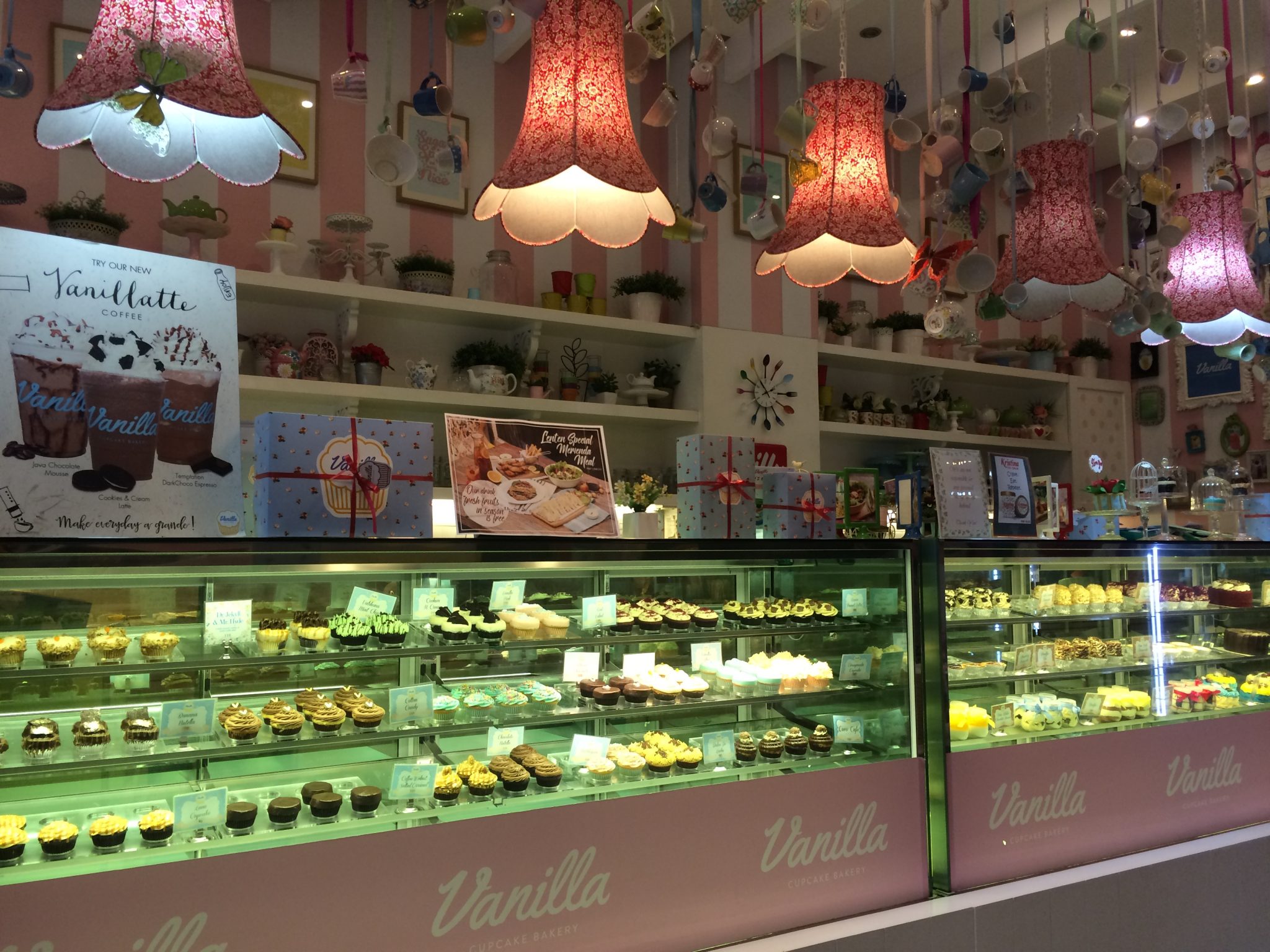 Thank you so much Vanilla Cafe Bonifacio High Street for giving my son an awesome cupcake experience. We look forward to coming back with family very, very soon!
Visit Vanilla Cafe branches in BGC, Mother Ignacia QC, Trinoma, Evia, Alabang Town Center, Bagiuo and Subic. You can also follow Vanilla Cafe on Facebook  or check them out on Instagram.