Easy Recipes: Homemade Ice Cream with Iced Gem Biscuits
What a beautiful Sunday! Not too humid, if I may say so. The past few days had been unbearably hot that it's been very difficult to stay away from sodas and Ice Cream. So if you have been pretty successful with your diet enough to deny yourself of these summer quenchers, good on you!
Last month, we received one of the best treats everrrrrr — Iced Gem Biscuits! I've been munching on Iced Gems since my preschool days so it's not surprising that my kiddos love it just as much.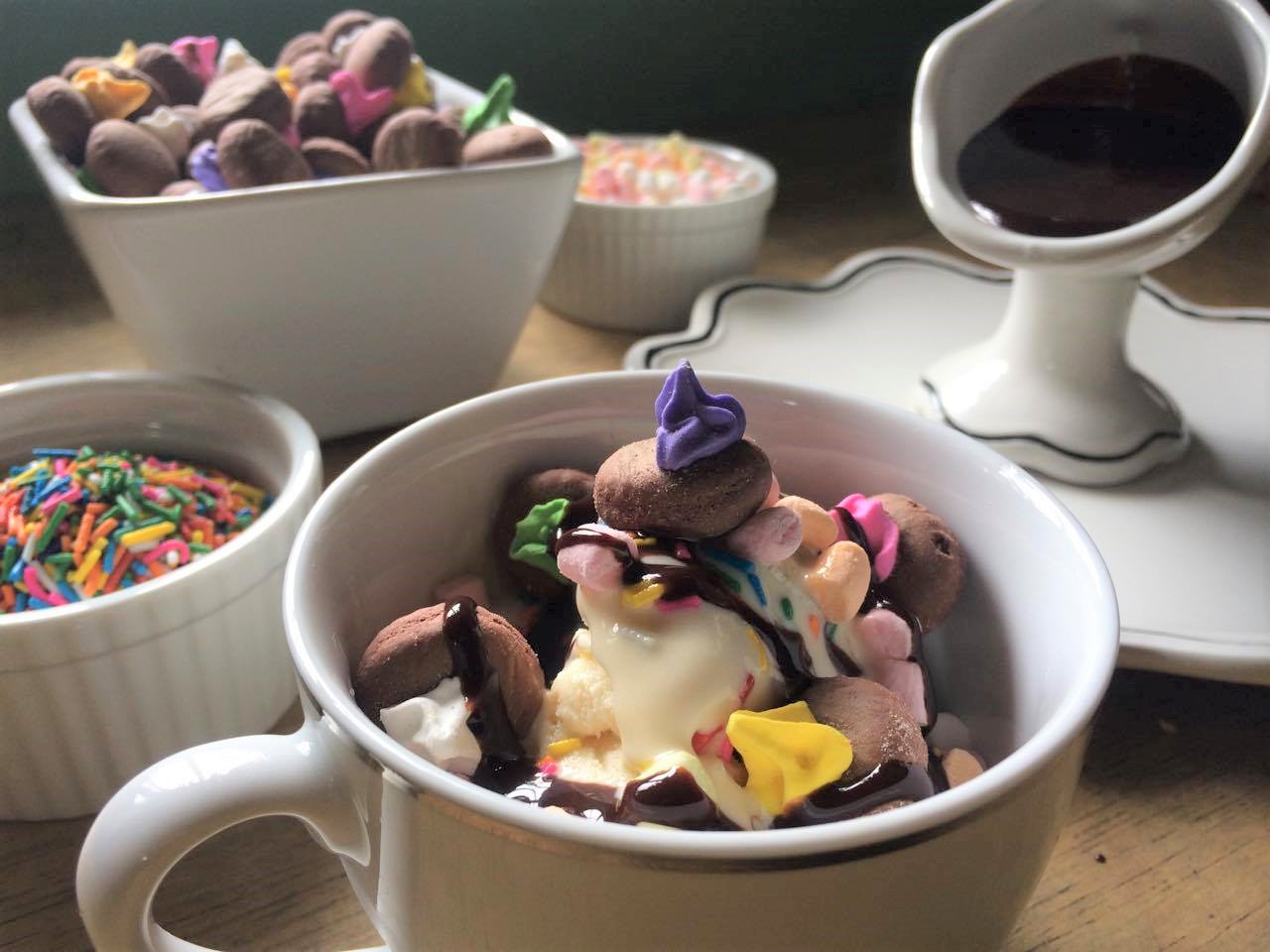 Baon mula noon hanggang ngayon (Snacks then and now)
I don't know about you but Iced Gem biscuits take me back to some of the best times in my childhood. Like I said, I've known it since preschool. My mom used to run a preschool with a small store where my classmates can buy snacks, and Iced Gem was one of the most popular sellers.
Iced Gem was also a staple in my lunch box. I would share it with classmates during recess before we go running off to play skip rope or race around the play ground.
My kids' childhood may be slightly different because they're home schooled, but Iced Gem biscuits make these new memories just as sweet as mine had been.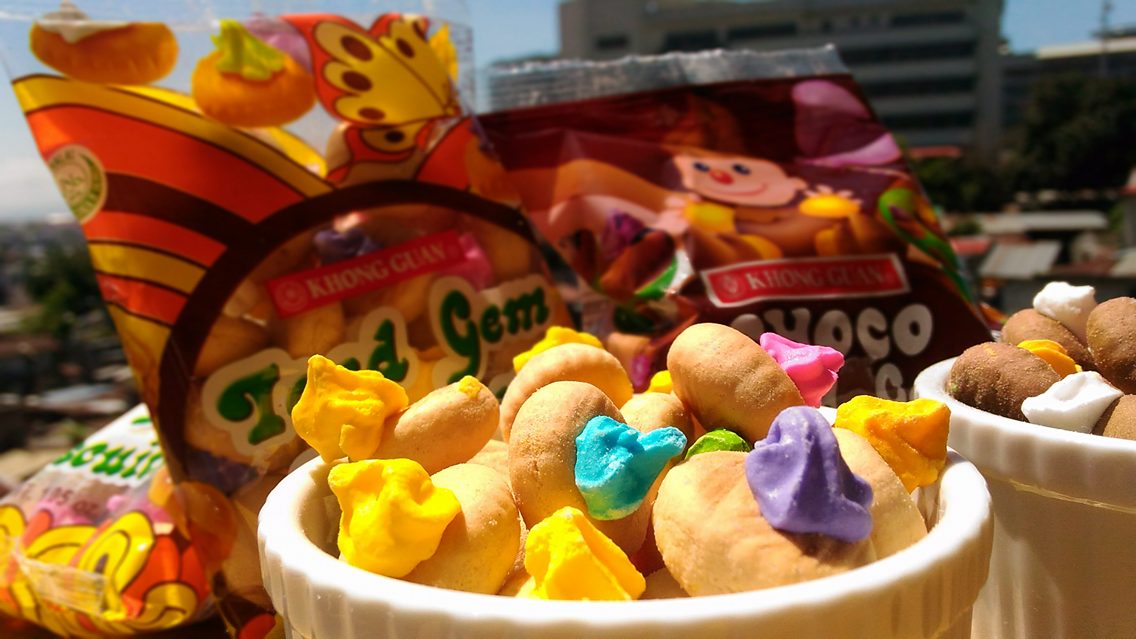 Vanilla Ice Cream made better with Iced Gem biscuits
Anyway, I tried to keep the bags of Iced Gem biscuits away from the kids for a while because I wanted to create some fun desserts for them, but after a week, I just had to give in. I mean, how can you take away such delights from them, right?
So anyway, they ate all of them in two days time. Yup, you read it right — two days. And we got 4 packs? I did manage to keep a pack of Choco Iced Gems which I used to top our homemade Vanilla Ice Cream which I served our young tornadoes today.
Do you want to try it? Here you go:
What you need:
Homemade Vanilla Ice Cream (Click here for the recipe!)
Iced Gem Biscuits
Candy Sprinkles
Marsmallow sprinkles
Chocolate syrup
How to make:
1. Put a few scoops of Ice Cream in a cup.
2. Add in candy and marshmallow sprinkles.
3. Add chocolate syrup.
4. Top with as many Iced Gem Biscuits.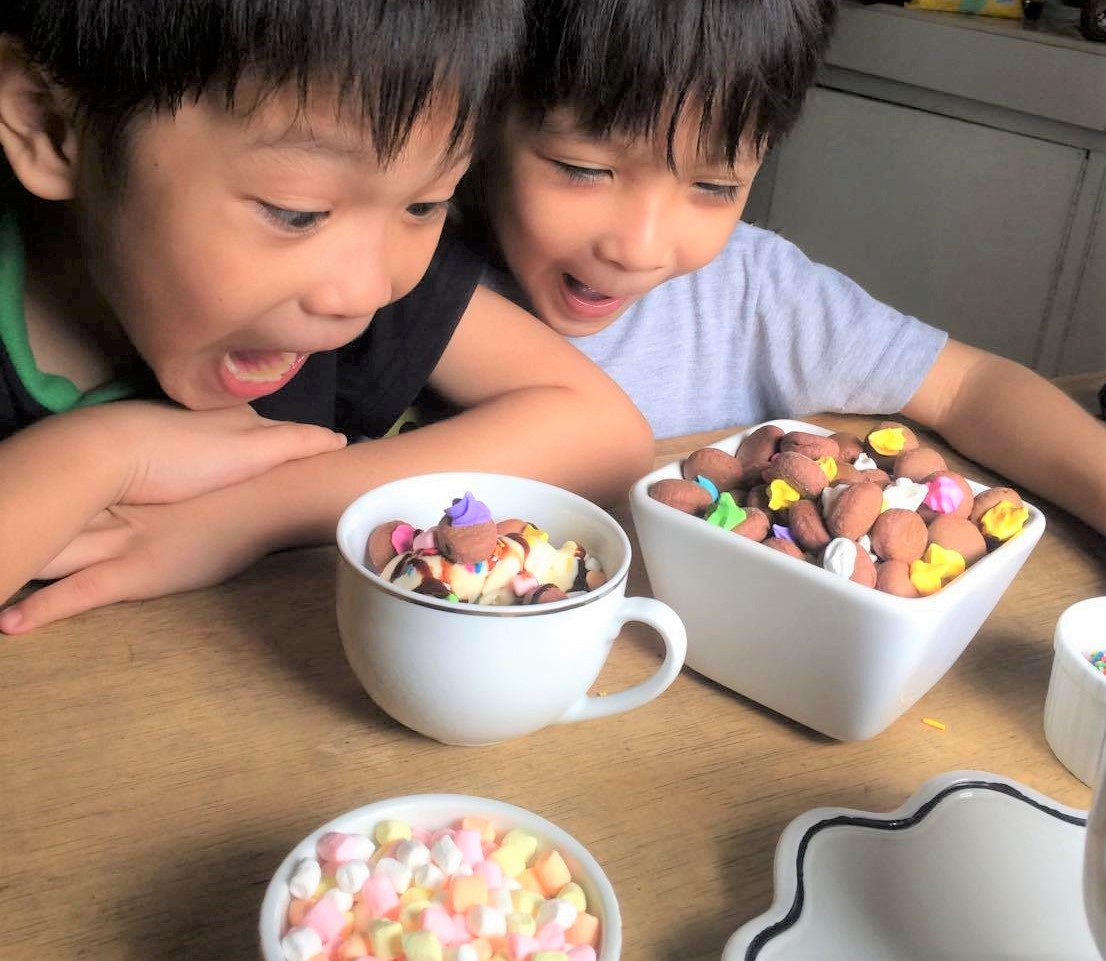 That's it!
So easy to make with your kids. If you have small ones like mine, this a great DIY dessert for them to make.
Why, even the Ice Cream is easy to do.
My 6-year old Judah was the one who prepared the Ice Cream yesterday. In our case, it takes 24 hours to chill our Ice Cream so aside from learning how to make one, he also learns that some good things take time.
Iced Gem Colorful Summer Contest
Do you want to win Iced Gem goodies? Iced Gem biscuits has an ongoing giveaway promo on Facebook called the Iced Gem Colorful Summer Contest.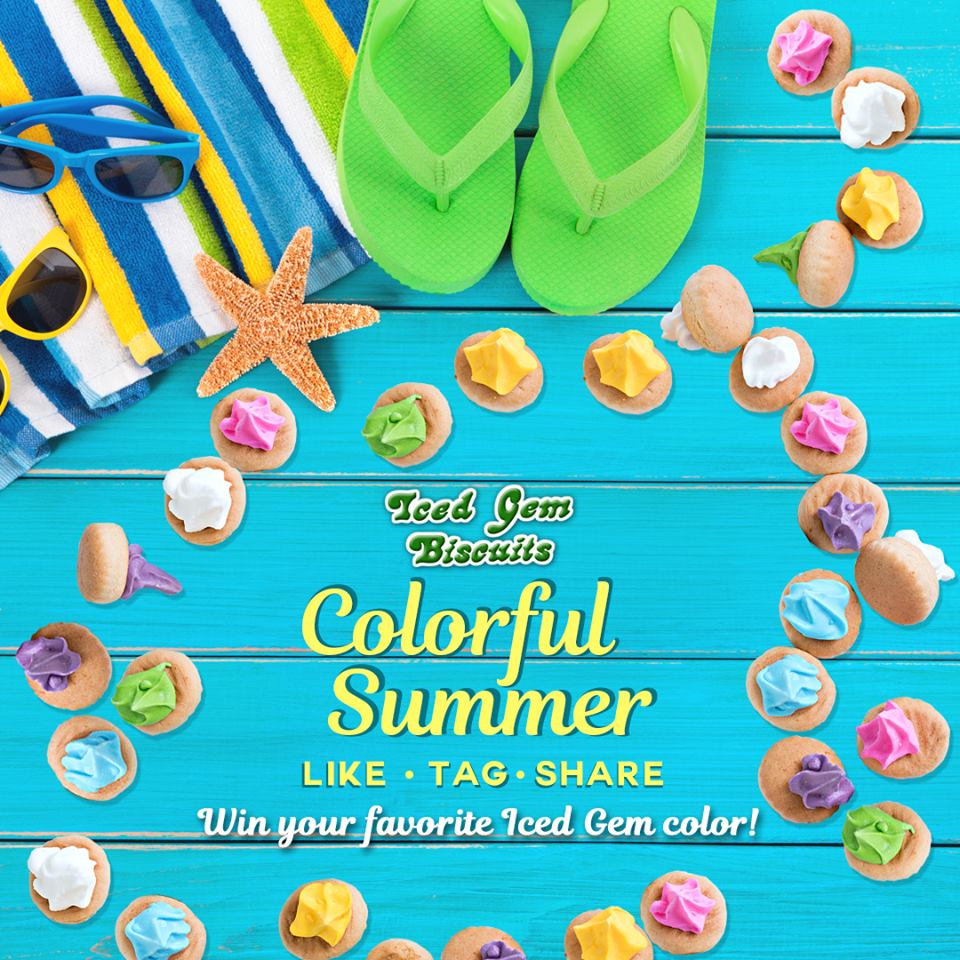 All you need to do is to LIKE, TAG, AND SHARE!
Don't forget to add the hashtags #IcedGemColorfulSummer #FaveIcedGemColor #LettheSummerVibesbegin and tag @icedgembiscuits.
FOR FULL MECHANICS, visit Iced Gem Biscuits on Facebook and Instagram.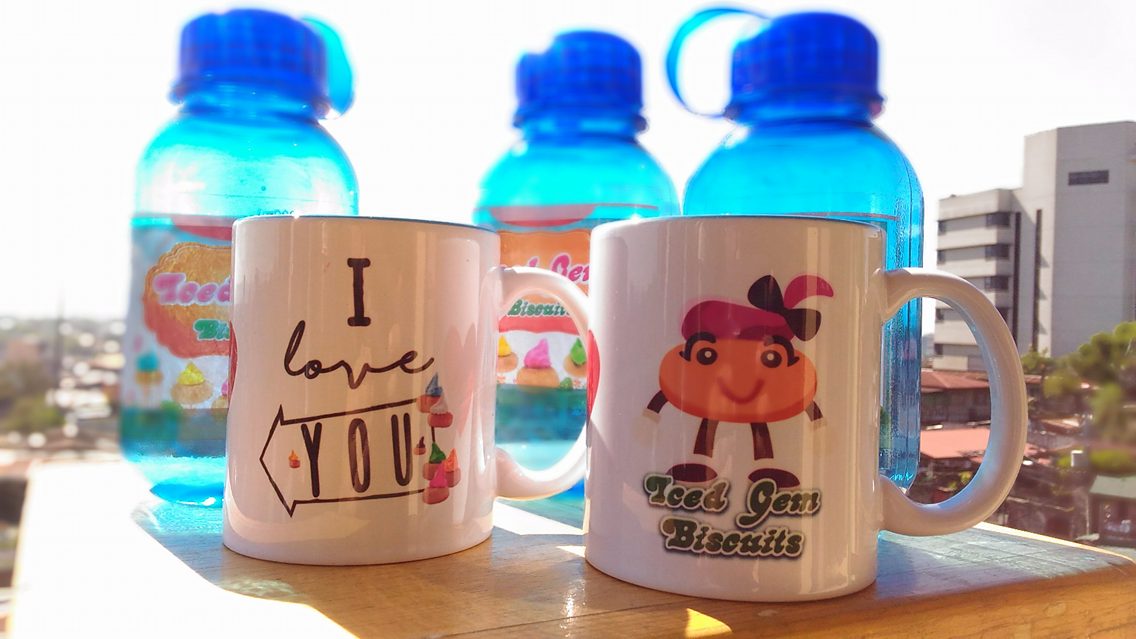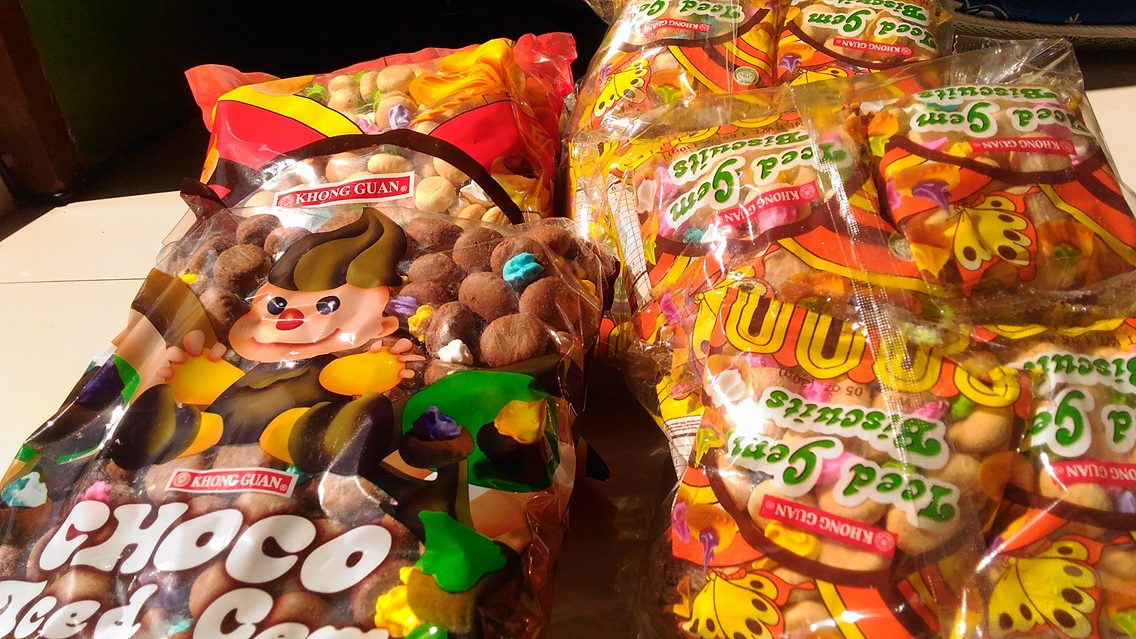 I have another Iced Gem fun dessert to share with you very soon, so stay tuned. Keep cool in this heat and have a colorful Iced Gem biscuits summer everyone!
Thank you Iced Gem biscuits for the treats and special thanks to Michelle Sia of Ritz Food Corporation.