When you feel like a failure at motherhood
As I write this, I'm feeling physically exhausted. But I can't just walk to my bed and lie down, which is what I really want to do.
I've got an article to polish, pending blogs to work on, dishes to wash, clothes to prepare, a house to tidy up, and a million other things that I have no idea where or how to start on.
So instead, I make myself coffee and try to keep myself up.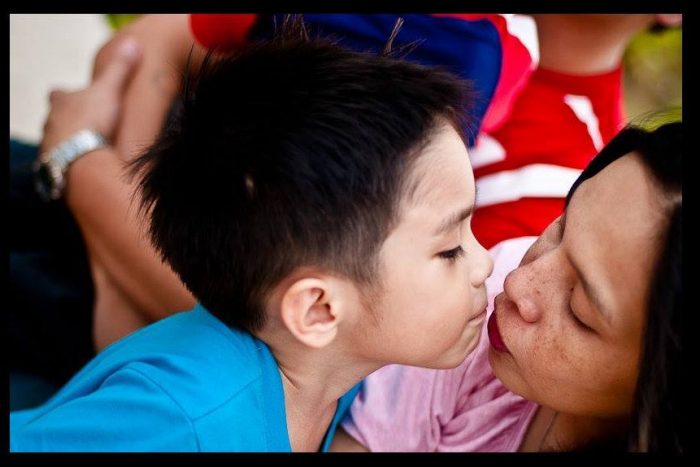 A fellow work-from-home mom once shared in our group that her motivation for work are her monthly bills. I thought it was funny then, but in a slightly different way, I could relate.
When I feel like giving up, sometimes my motivation to keep at it is the future of my children. There's just so much at stake!
My husband and I have been doing our best to secure our children for when we're gone. So far, we've made a handful of little investments for them. There's still so much to do, we've got our work cut out for us.
Something's gotta give
Then there's being a mom which is my most important role to them. If you're a mom, you know that being one doesn't end in providing for your kids' financial needs. You need to be present for them. To listen to them. To know their hearts. To guide them, to teach them how to apply the Word of God in their young lives, to play with them, to cheer them at their games, and to love them oh so unconditionally!
The last bit is the most challenging of all, because these little people are still people, with their own ideas, aspirations, emotional experiences, and journey that may sometimes clash with your own growing pains.
The truth is that when you're working, it's hard to be 100%  there for them. I never thought it will happen to me, but I sometimes fall asleep before any of my children do. OMG, right?
Thank God for a husband who takes over when he sees that I'm already dead to the world!
And when things are not going right, like when your son is transitioning into a teenager and you messed up your parenting, you start wondering if you're really cut out for motherhood at all!
Like this mom in Sun Life's latest Sun shorts release, She said, she said:
I can only hope that just like that little girl, when my kids have all grown up, they will remember that despite my flaws as a mother, I have loved them.
When you feel like a failure…
But here's the thing:  When you're multi-tasking, something's always gotta give. In my case, sometimes, I feel like a failure as a mother.
Just the other day, I scurried out my child's rehearsal venue and walked to the mall in tears. We had a little tiff the night before and my emotions were all over the place. I went straight to one of the mall's rest rooms and cried my eyes out before sitting out the rest of my waiting hours at Krispy Kreme, pouring my heart to the LORD in my prayer notebook, and seeking his Word on what was going on. (and all other drama queen stuff, haha!)
And if you're wondering, yes, I gobbled down a donut to make myself feel better.
Prayer is key
My realization is this: Pray harder and unceasingly for my children as that persistent widow in the book of Luke. Because as parents, although we have influence on our children, the only one who can truly mold and transform their hearts and make them right is Jesus.
That is why when we try manipulating the situations, let's face it, we tend to do so sometimes, things still don't turn out the way we hope for. We do not have control over our children's lives nor over their future. The sooner we realize this, the better.
So I took out my Power of a praying parent book out again to refresh on what I need to cover for my children.
We will continue to do our best in investing on their financial future.  It's simply the right way to go. I'm so thankful that Life Insurances are not as expensive as I once perceived them to be!
However, I believe that my most important investment on my children, aside from my time and attention, are my prayers. And it took that one misunderstanding to be reminded of it.
I can never do enough and I will never be enough for my children. But God is. So that's Who I shift my focus on.
Just so you know, when my son came out of the studio after practice, he came straight to me, put his arms around my neck and whispered sorry in my ear.
Of course, I forgave him!
—————————————————————————–
"If you, then, though you are evil, know how to give good gifts to your children, how much more will your Father in heaven give good gifts to those who ask him!" Matthew 7:11.