I love baking! It helps me relax and take my mind off the stressful and sometimes, dreary stuff that goes on in my head sometimes.
I think I mentioned once that I even tried my hand at the baking business. My dad paid for a few workshops and off I went selling my cookies and my goodies at local bazaars. Alas! I lack the entrepreneurial skills I need to grow my income so I ended up letting the idea go and just baked for my children, which, to be honest, I find much more fun.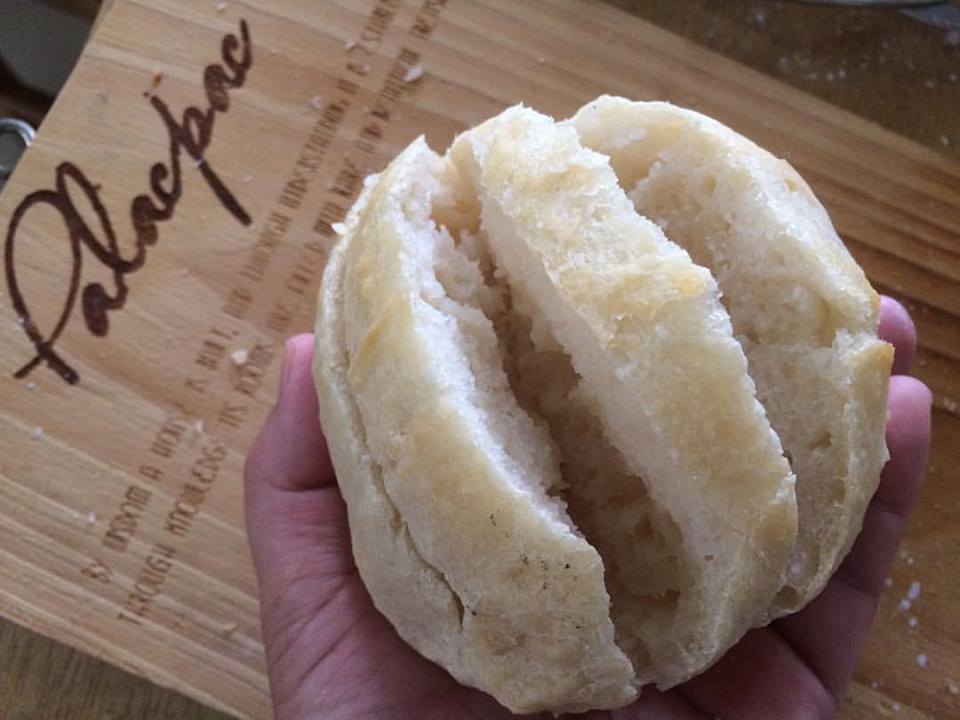 Anyway, a friend of mine, Kay, would often post her baked goodies online and I got interested in Artisan bread. I love eating artisan bread which I would buy at a nearby restaurant that offers them on sale near closing time. It was a tip told me by my good friend Edz who lives downstairs. She's also an artisan bread fan!
Anyway, there's really this book (and a blog) published by these two chefs called Artisan Bread in Five but I haven't gotten on buying it yet. What I've done is research for recipes on the internet. It's actually a variety of artisan breads – and pizza dough and stuff, but I'm a newbie at it, so I can only do the basic which my kids love eating.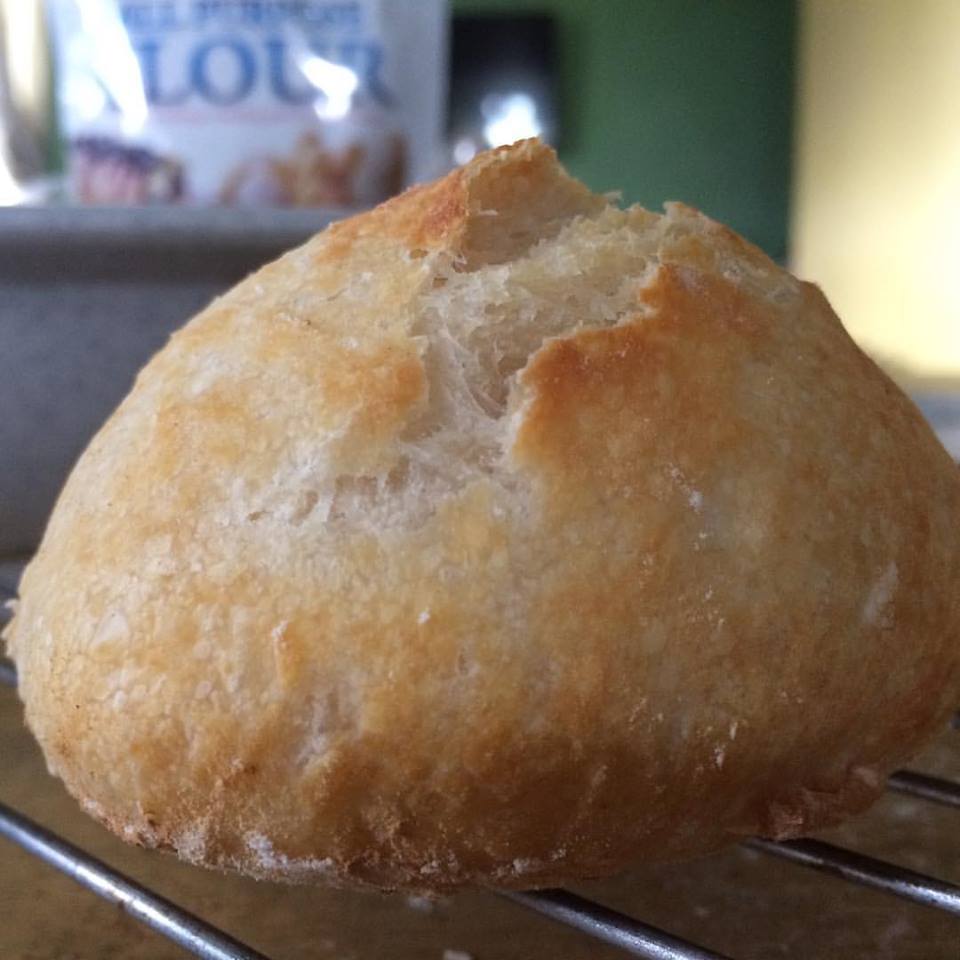 Without further ado, here's what you need for your artisan bread. I got this one from The Comfort Kitchen:
Ingredients:
3C All purpose flour
2 tsp Kosher salt (I've been using rock sea salt, but I should get myself Kosher at Healthy Options soon!)
1/2 tsp Active Dry Yeast (TCK says the highly active type is best)
1 1/2 C lukewarm water
Please note that TCK recommends a special cookware called "Dutch oven or any large oven-safe dish/bowl and lid."
I don't have Dutch bowl yet so I use my oven-safe rounded baking dish.
How to bake:
1. Mix all the dry ingredients in a bowl with a wooden spoon. TCK advises not to over mix for "small, fluffy air" to form.
2. Stir in the water. Again, don't over mix.
3.  Cover the bowl with plastic wrap and leave the mixture in room temperature for 24 hours so the dough can rise. This is magic that you can share with your kids!
4.  Preheat the oven at 450 degrees for 30 minutes when your dough is ready  — including your dutch oven or baking dish.
5.  Put flour on your hands and shape a dough into a ball.
Here's a great video on how to do it:
I had to watch it to really learn how to do it because I was afraid I was putting in too much flour before and had a hard time shaping my dough right. So you do that too!
6. Cover your shaped dough with plastic wrap and let it sit for a while.
7. Once your baking dish is ready, place your shaped dough in it. TCK says if your baking dish isn't enamel, put parchment paper underneath.
8. Bake with cover for 30 minutes, then take out the cover and bake for another 10 minutes or so.
9. Now this step is not in TCK's recipe but there's another recipe that says to make sure there's water in the pan beneath your baking dish. The steam helps keep the insides of your bread fluffy.
9. Take your artisan bread out of the oven, place on a board and get ready to slice it.
That's it!
There's more!
It's super easy to do, but you need to do the waiting time before actually baking your mixture. It's really good and you can make tons of it and store it, and just bake it as you please.
Yeah, as long as your container has a good lid to seal it, you can keep it in your refrigerator and just bake as you please.
There are many other Artisan bread recipes, this is just the most basic. I've tried the pizza last New Year and my husband's been asking me to do it again. So maybe I will.
In the meantime, have fun baking your first Artisan bread!