The World Will Teach Them
One of the reasons why many parents choose to homeschool their children is to be their primary and strongest influence. It was one of ours when we decided to homeschool Pablo, our eldest (and later on, his younger siblings), aside from finances and all other factors we considered. We wanted to raise our children to know Jesus and to adhere to the scriptures in how they live their lives, young as they are. We strongly believe that a child's first 12 years are most critical in their character foundations.
I have to admit that because our children have been closely tied to us (they go where we go), there were certain things in life that other kids their age experience that they do not get exposed to. For instance, my children are not familiar with the concept of exclusion and racial discrimination. Not until recently when we've been showing them video clips of what's happening in Charlottesville. To them, the idea is absurd and difficult to grasp.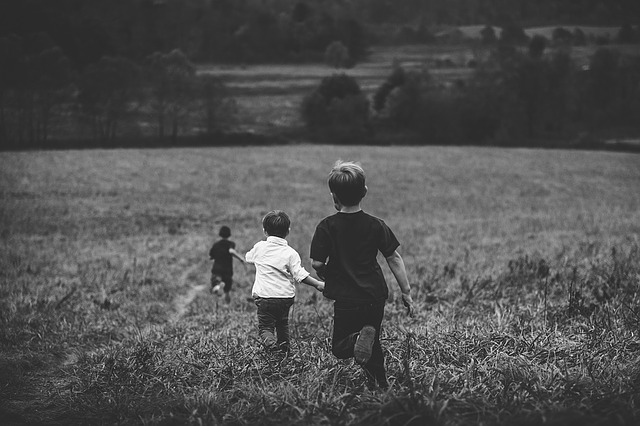 The truth is that we cannot shield our children from the cruelties and harshness of life. Not for long, anyway. Besides, the point of homeschooling is to train our kids to live life independently from us, so we'll have to let them experience and discover new things on their own.
Among all our children, our 12-year old son Pablo has the most opportunities to put his faith in practice. He's met different kids in his MAPEH classes and has participated in many events with kids who go to regular school and those who are also home schooled.
He's also in theater now, so he has more room to get to know other people, both kids and adults, from different walks of life. And I'm happy for him because he's established friendship in church and he's found friends with whom he shares the same interests outside the walls of our church.
Horoscopes
I remember my son's first day at a workshop last summer and he was trying to make friends with kids he just met. I overheard one of the girls ask him what his horoscope sign was. Pablo didn't know what horoscope was, much less, his birth sign, so he shrugged and asked, "what's a horoscope?"
"What? No one taught you about horoscope yet?" The girl then asked my son his birthday and looked it up in her phone. "You're a Leo," she told him. My son didn't quite know what to make of the new information he was given.
On the bus home, I decided to address the horoscope topic. I told my son what it was, which is usually a list of predictions of what's to come based on your birthdays, and how stars align on those days. Then I told him that we did not teach him about it because we do not base our life decisions on fortune-telling and predictions based on the alignment of stars, but on the Word of God.
I think it's good he knows that some people believe in horoscopes. Why? Because he will meet people who hold different sets of principles in life. My hope and prayer is for my children to not be easily swayed, but to be a light and a blessing to those around them.
I don't have a perfect son, he makes mistakes. He's still a work in progress just as the rest of us are, but we think that as much as it is important that we lay the foundations of the scriptures in our children's hearts, we must also give them opportunities to put the values we teach them into practice – in and out of church. That's how we know if they are growing spiritually.
They may not always get it right, they're kids, after all, but I've been taught that if we establish a good relationship with our children, we will be able to correct them.
It's one of the perks of homeschooling, we are easily aware of what's going on in their lives and can quickly address issues when need be.
Am I not afraid that they will be influenced by their peers?
Yes, I am. There are times when I worry that my children will adapt values that we do not agree to, and I think at some point, I wanted to control this from happening. But I only found myself raising my voice at my children and getting frustrated.
I can only do so much when it comes to my children. I'd like to believe that we have done our best in guiding our children over the years given our limitations, and at the end of the day, we must allow our children the space to grow in their own relationship with God.
Of course the dynamics are different for younger kids. That's when we can tell them what to do and what not to do. For a preteen, however, Christian child therapists, youth counselors and Wild Things authors Stephen James and David Thomas, say that:
During this time, boys will begin experiencing significant shifts in their physical and emotional development that need to be met with information and support.
(I have three boys, so I'm mostly referring to boys) We cannot just say "no" to a preteen and expect them to not ask questions. It's a crucial stage wherein we cannot be too emotional when we try to influence them. We need to provide them the information they need and help them digest and process these information so they can make the right decisions on their own.
It doesn't mean that we will let them go altogether. We do teach our eldest, we just don't treat him like a little boy anymore. We trust that the Word is alive and active in our children's lives (Hebrews 4:12) as we continue to share it with them.
Besides, I would really love it if my son obeys God more than he does me. He's shown me wisdom many times that brought me to my knees in repentance. He asked me once, "mom, is what we're doing making God happy?" and I couldn't answer because I was convicted and had to come clean.
The world will teach them, but….
I'm thankful that we now have the village helping us out with our eldest son's journey in life; and when I say "the village," I'm referring to our Kids' pastor, his Victory group leader, Benj, the boys he walks with in their Victory group, and our spiritual family – our church. Soon, his godfathers will live close by.
He also has mentors in theater whom we are grateful to have in our lives.
We can only hope the same with our two younger boys. Because we "love" them, we will do our best to parent them well.
We can't shield our children from the world, but we can stand by them and teach them to identify what is of God and what is not, and trust that God's word will do its work in them.
I once read a quote that says, "if we don't teach our children to follow Christ, the world will teach them not to." And it's true. Influence is everywhere, not just among the people they encounter daily, but from the music streaming on Spotify, to the YouTube sensations they watch online, the books they read, the movies being promoted, or even the magazines at 7-11. We need to establish Christ in our children's lives before these things start talking loudly in their ears.
————————————————————————————
"…so shall my word be that goes out from my mouth; it shall not return to me empty, but it shall accomplish that which I purpose, and shall succeed in the thing for which I sent it." Isaiah 55:11
"And we all, with unveiled face, beholding the glory of the Lord, are being transformed into the same image from one degree of glory to another. For this comes from the Lord who is the Spirit" 2 Corinthians 3:18.
"No one after lighting a lamp puts it in a cellar or under a basket, but on a stand, so that those who enter may see the light" Luke 11:33.