4 Reasons why you're suffering from hair fall
Who's suffering from hair fall? I am! And I'm already panicky about it. Just the other day, when I combed my fingers through, I ended up with clumps of hair in my hand, waaah! I never really had thick tresses, so having to suffer this is really frustrating. I don't want end up with bald patches all over my head.
I've tried many different treatment shampoos – from popular brands to the organics, but nothing's helping. I've been trying to get to the bottom of it to know how to treat it.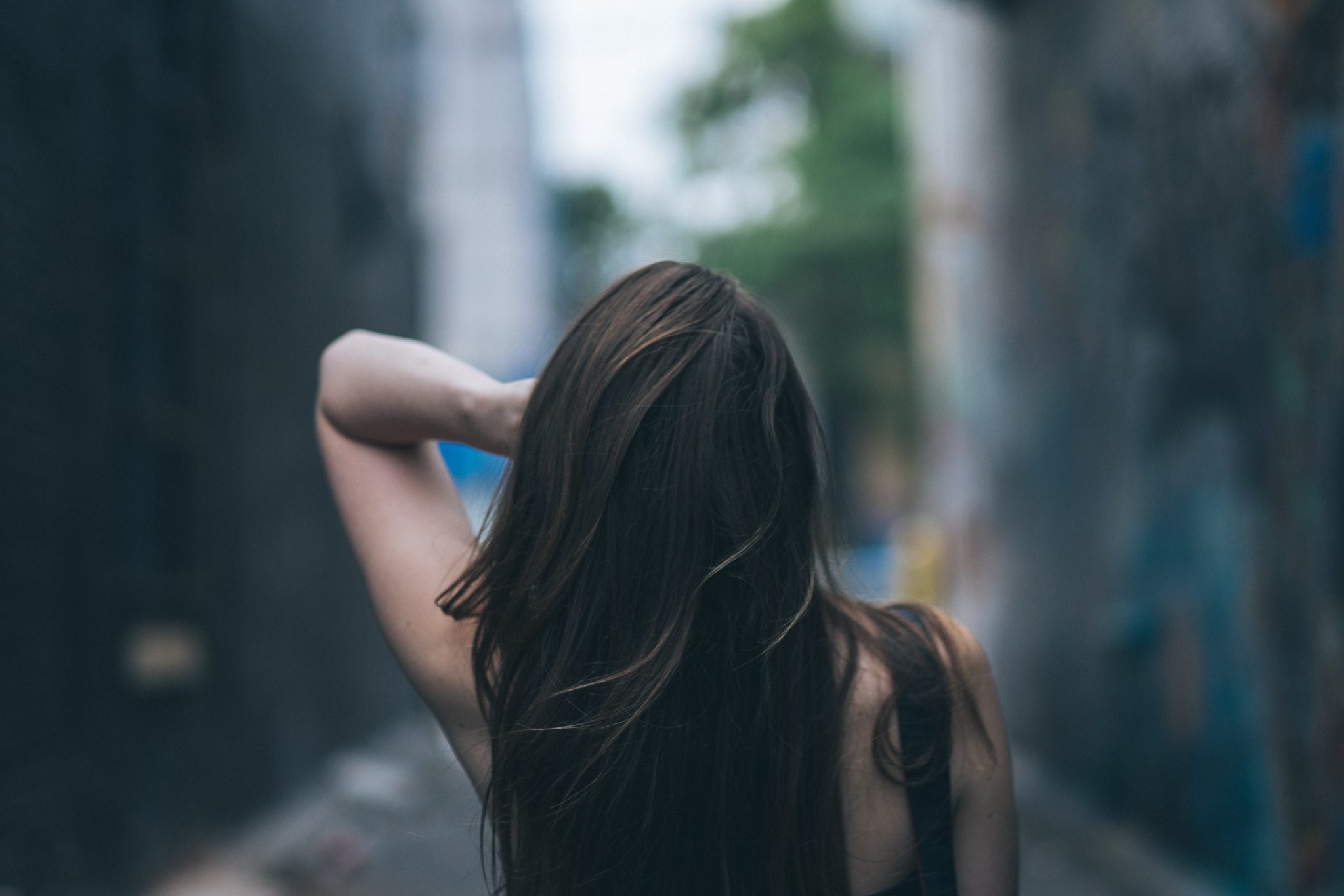 Here are some of the reasons I found on why people suffer from hair fall:
1. Climate effects
Apparently, changes in the climate have its effects on our hair. Extreme weather conditions can damage our scalp, dry and weaken our hair.
2. Chemicals used
We're so used to using synthetic products, we are no longer mindful of the the amount of chemicals that are in them. And we've been using so many different kinds, too. Other than shampoo and conditioner, we now use hair color, hair gel, mousse, wax….name it, we use it! These things are loaded with chemicals that cause harm on our locks.
3. Diet
Why is it that we only start getting conscious about the food we eat when we're in our 40's? Sad, but so true for me. I never really had problems with my hair (or my skin, for that matter) then, so I never gave thought much about the food I ate.
Well, now, I now understand the consequences on my hair.
4. Stress conditions
Here's what my friends say is causing my alarming hair fall — stress! We, mommas, need to lighten up and learn to party some if we don't want to lose our hair.
You know that traditional expression that goes, "mauubusan ako ng buhok!" (I'll lose hair!) when someone's stressed about someone or something? It really does happen.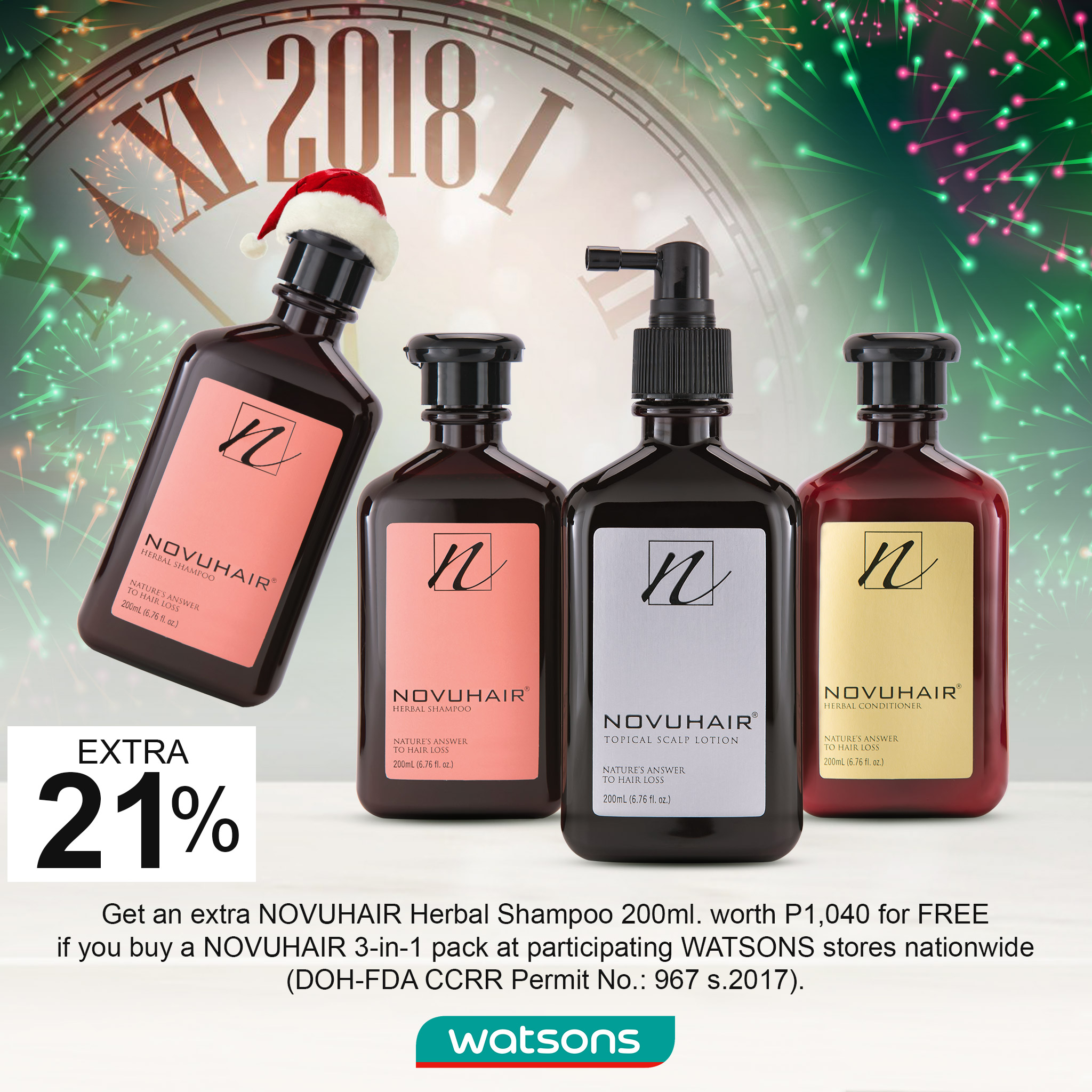 (READ: Tips on how to prevent hair fall)
Holiday treat from Novuhair!
Here's good news for those of you who, like me, are fighting hair fall!
NOVUHAIR has a Christmas and Year-End promo where you can get a FREE 200 ml NOVUHAIR Herbal Shampoo worth Php 1,040 when you buy NOVUHAIR 3-in-1 pack at all participating Watson's store nationwide.
NOVUHAIR Topical Scalp lotion is packed with 19 natural ingredients that include standardized herbal extracts, essential oils, and co-factor nutrients that aid in preventing hair fall AND also stimulate hair growth, promote nourishment and hair rejuvination.
NOVUHAIR has been clinically-tested and proven safe, and most importantly — EFFECTIVE. I can't wait to use it!
So, go for the promo and you can either give it as a gift to your friends and family this Christmas, or you can get them for yourself, as I would.
To know more about it, here are the contact details:
NOVUHAIR
Official website: http://www.novuhair.com
Contact numbers: 02-413-6570 or 0922-8830575
Facebook page: https://www.facebook.com/NovuhairOfficial/