Tam-Awan Village, Garden in the Sky in Baguio City
One of the places I was keen on taking my kids to in Baguio is Tam-Awan village. It was a bit of a distance from the city but cabs in Baguio don't really charge high and there are jeepneys that you can take to get there and back.
In fact, we took the jeepney back because while it was easy to get a ride going there from the Strawberry farm, we found it hard to get a cab going back to the city proper.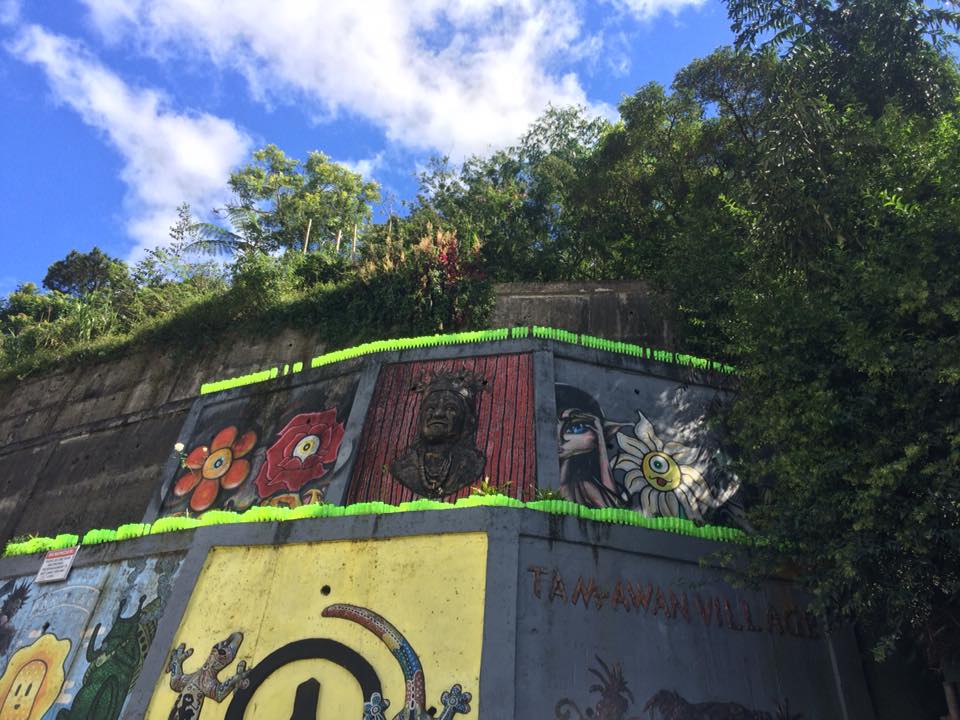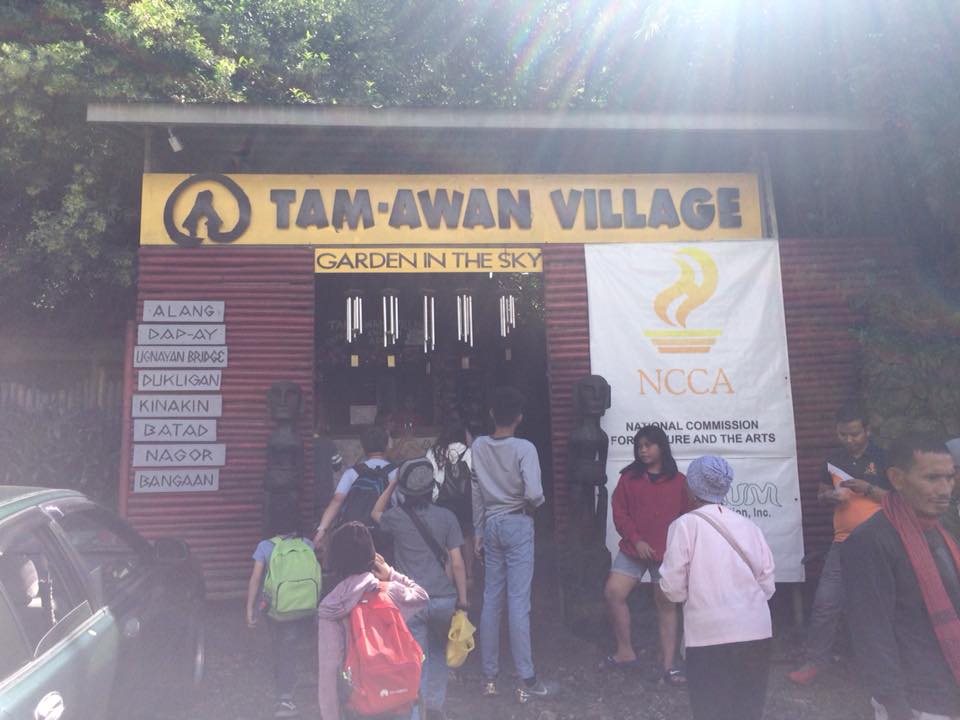 Learning about the Igorots
I learned about Tam-Awan while searching for places to visit in Baguio on the internet. I wanted to take the opportunity to teach the kids a little about the Igorots and local culture.
The place was artistically designed even from the outside. Tam-Awan village is built on a hill, with clusters of traditional huts, galleries of paintings made by the local artists, and trails you can trek.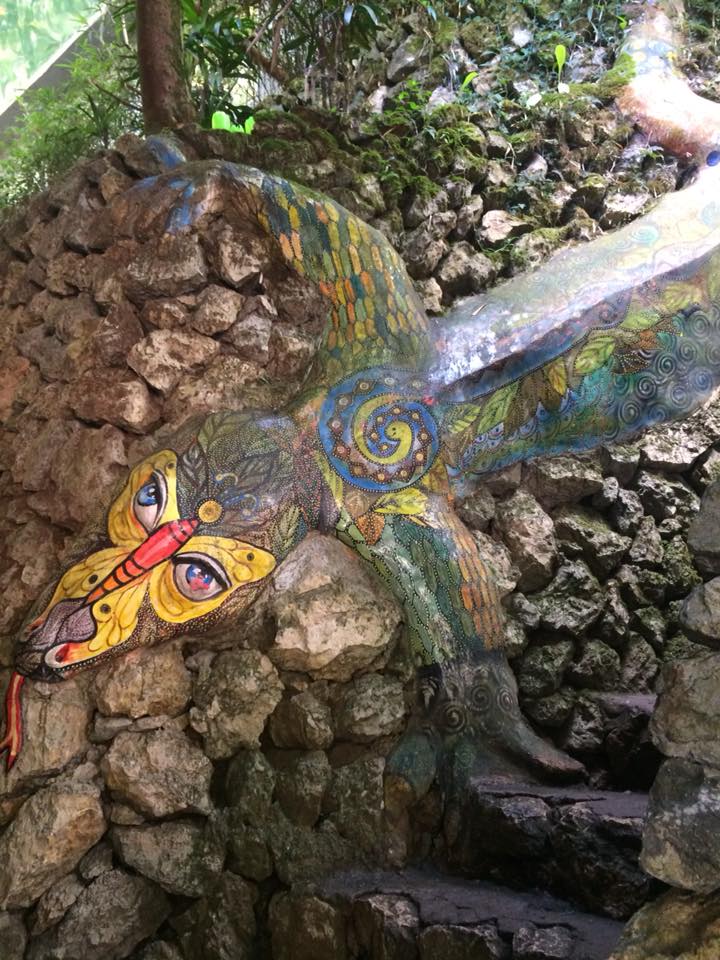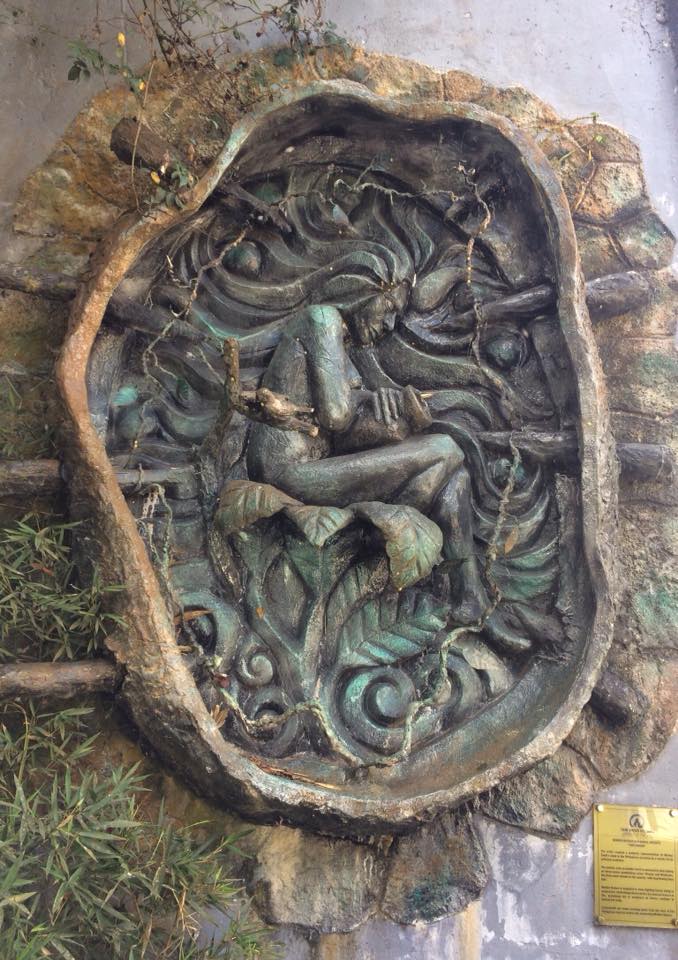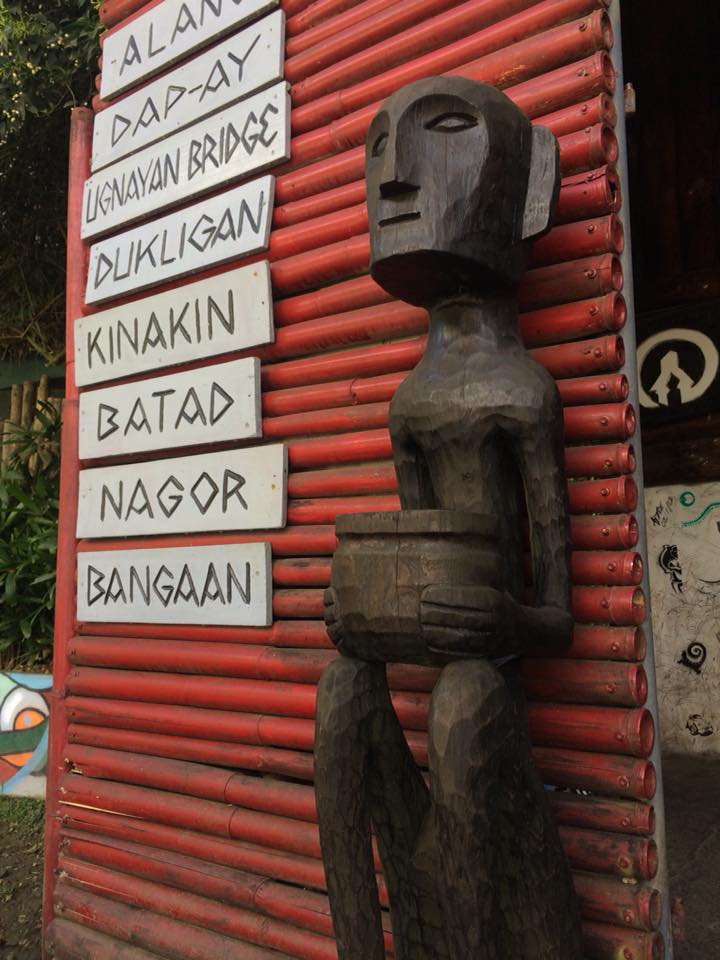 We took the kids to climb some of the steps and walk some of the paths, but the soil was a bit wet and slippery, so we didn't go further up even when the kids were asking to. My kids are fascinated with the idea of forests and jungles so they were really disappointed we didn't let them climb anymore.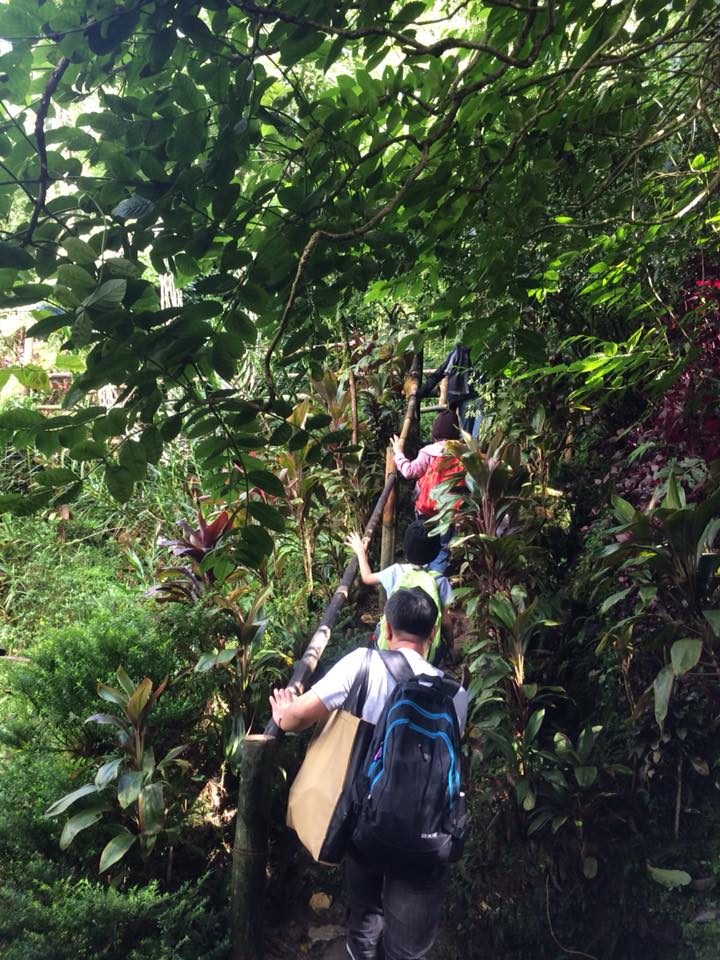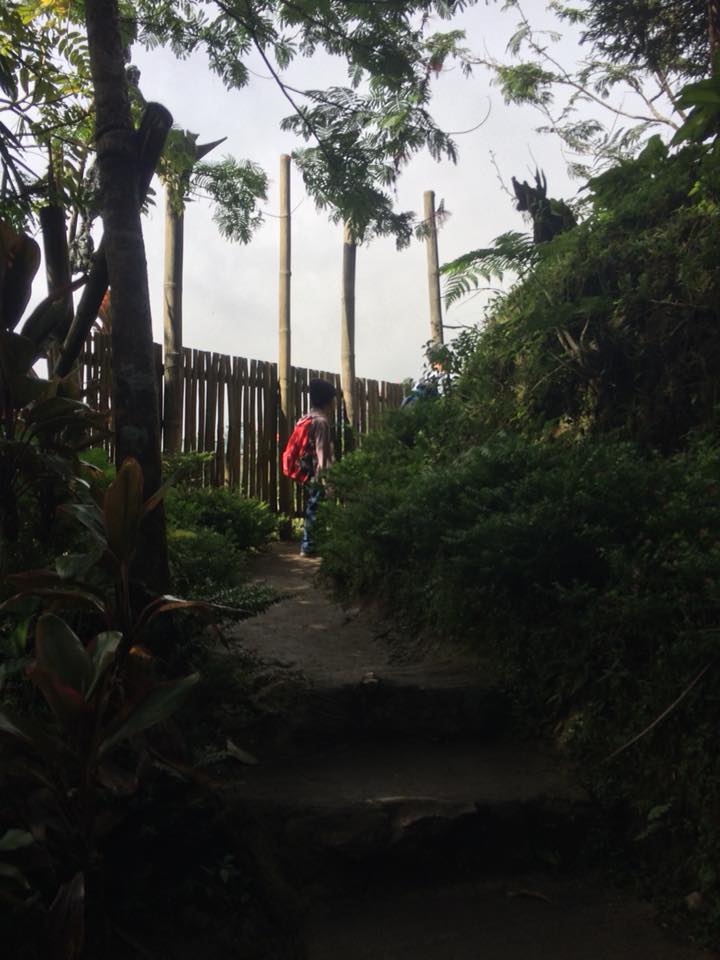 We only got to see the art works displayed at Ugnayan Gallery. Some of the most interesting works I've seen are Wang-od, the Warrior, and my personal favorite – "Kaming nasa gitna ng kaganapan."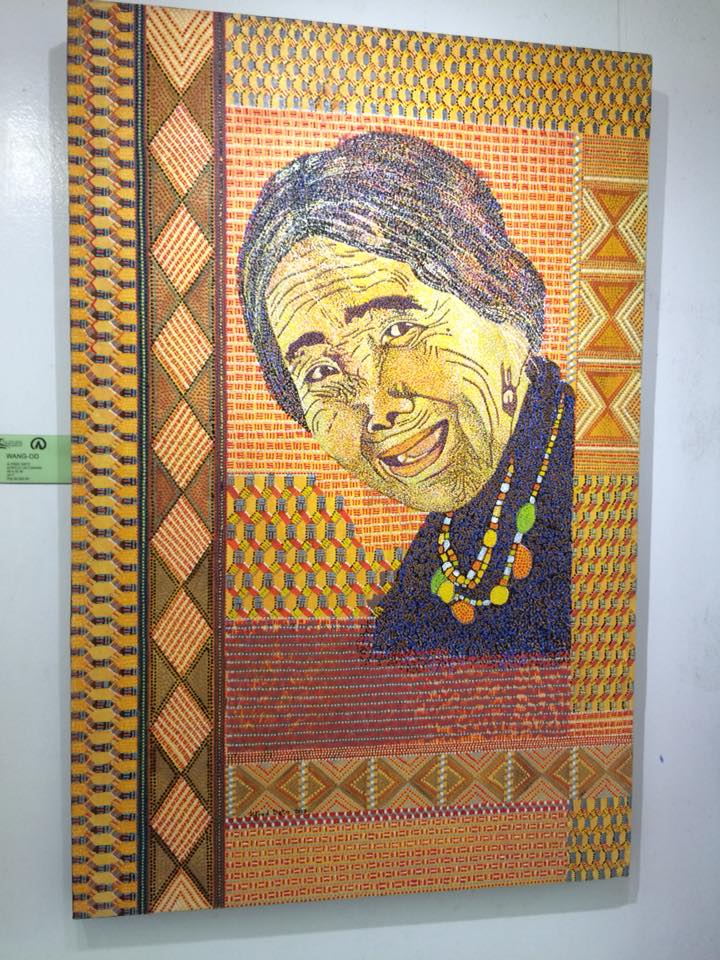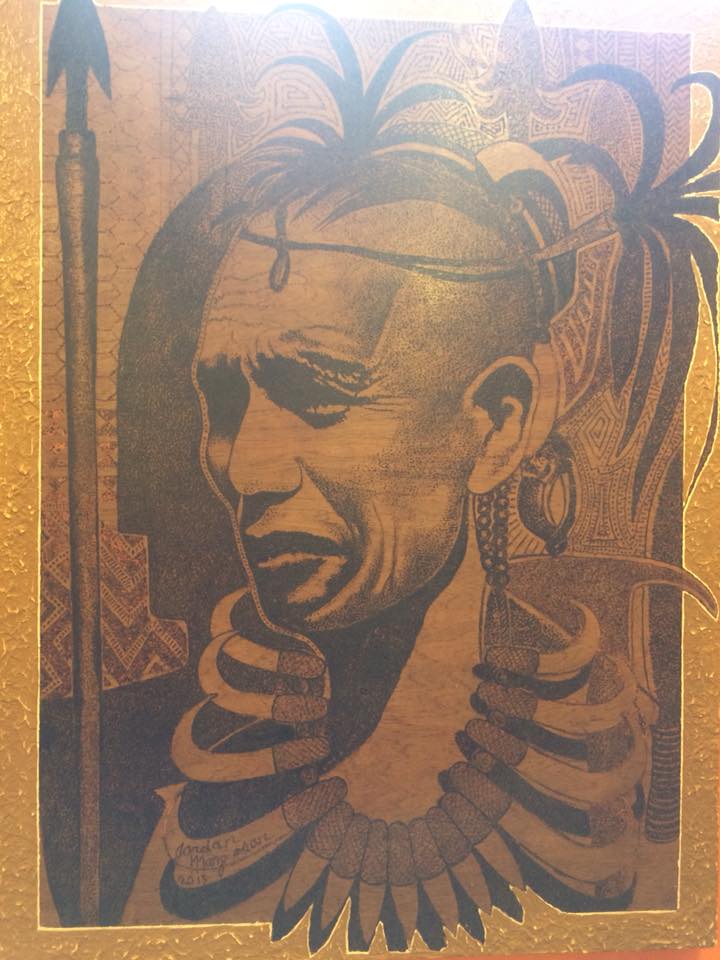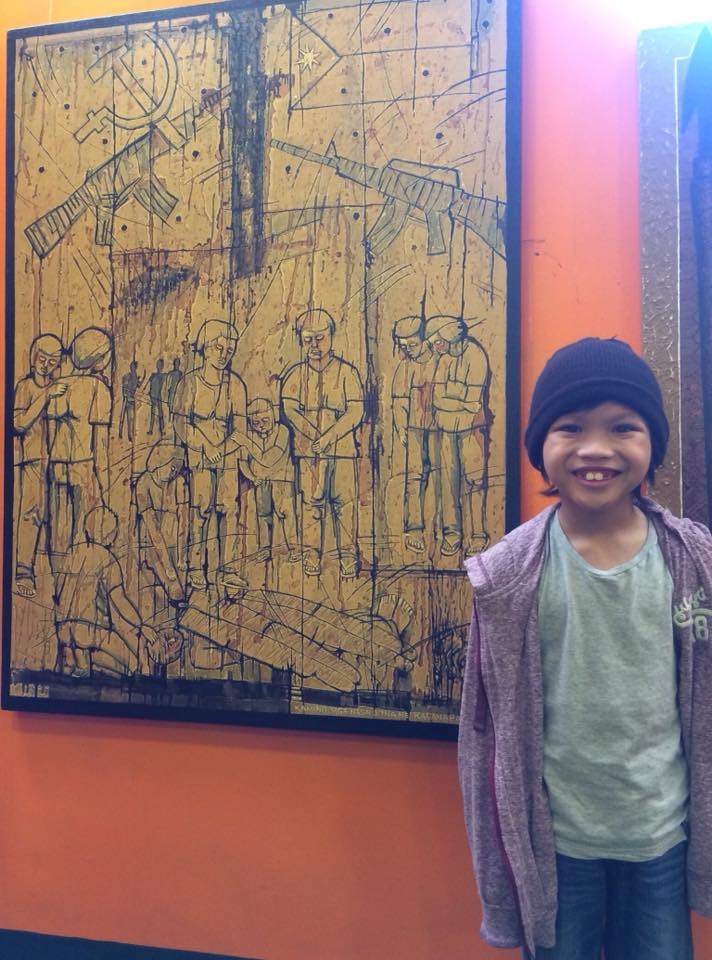 Here are some of the other works we saw at Ugnayan Gallery: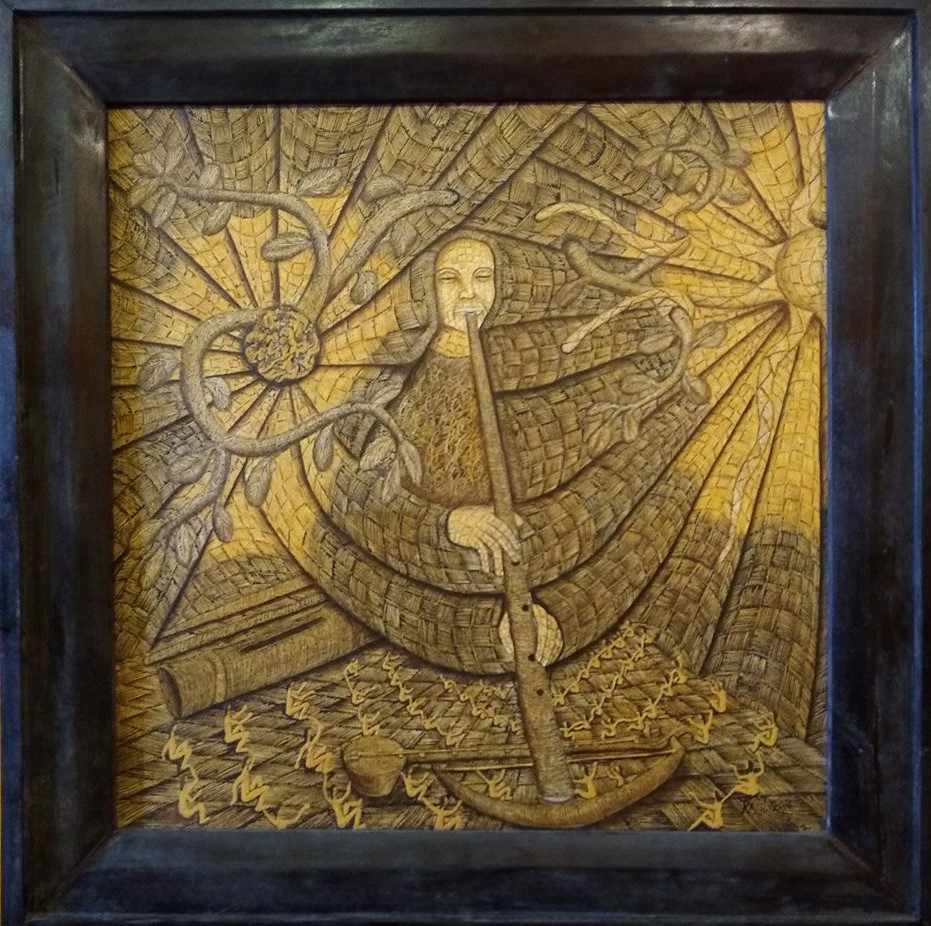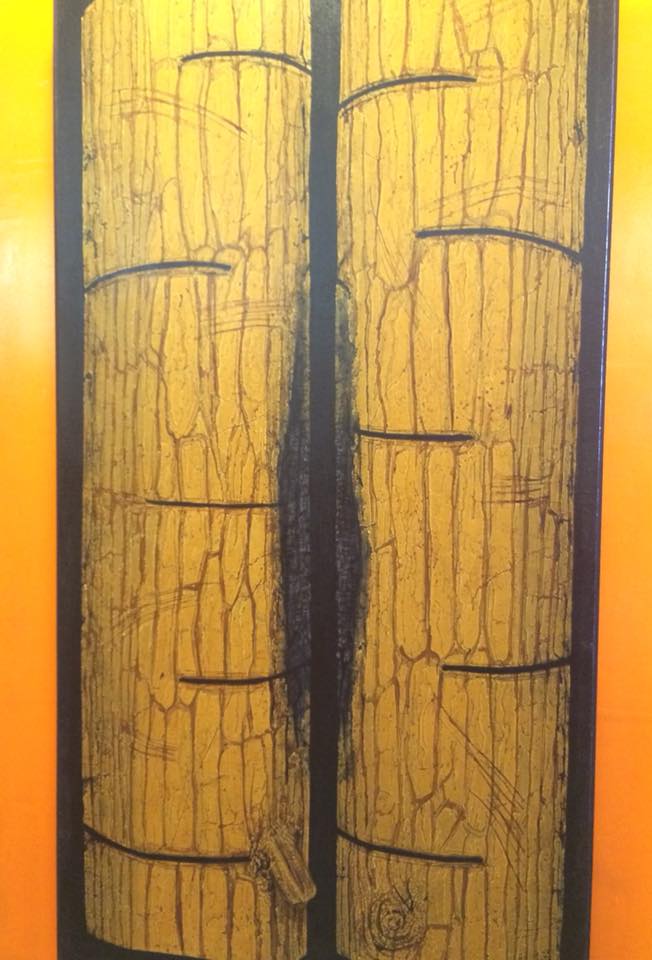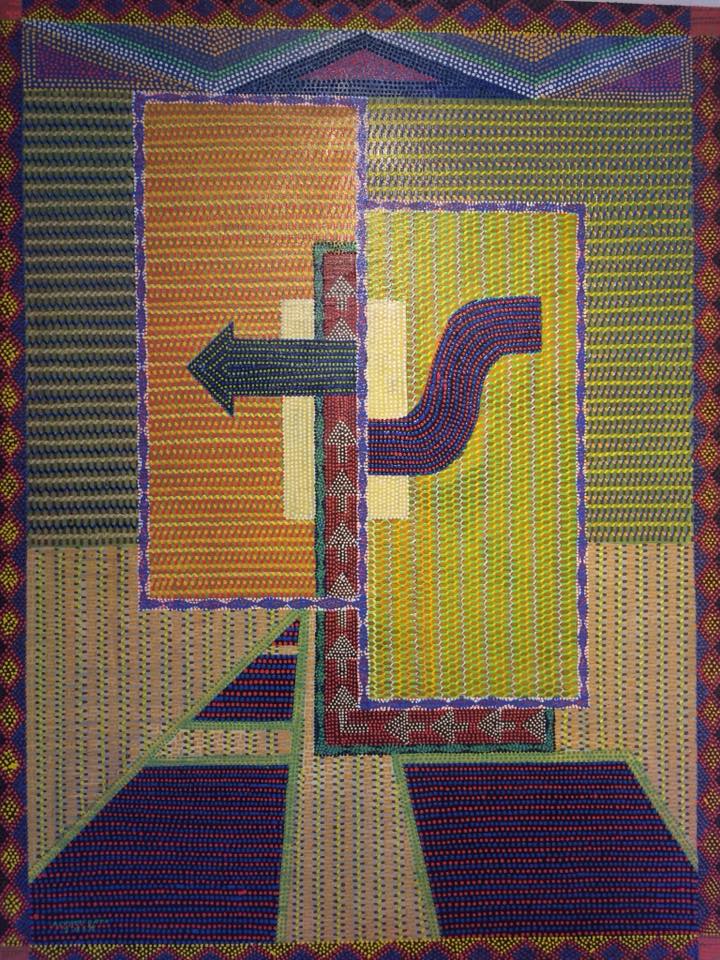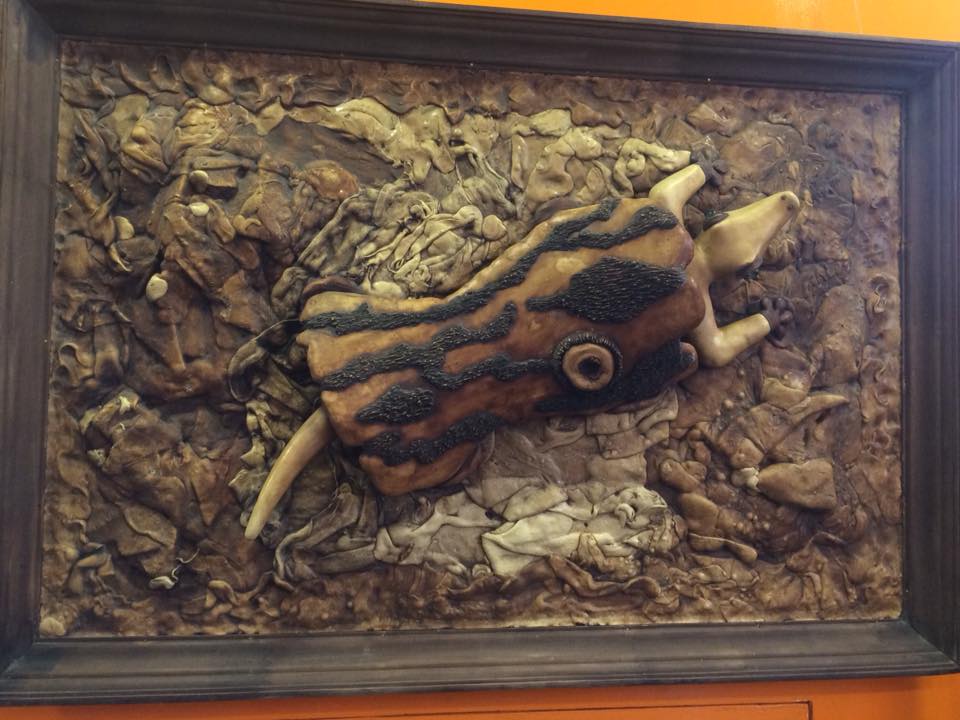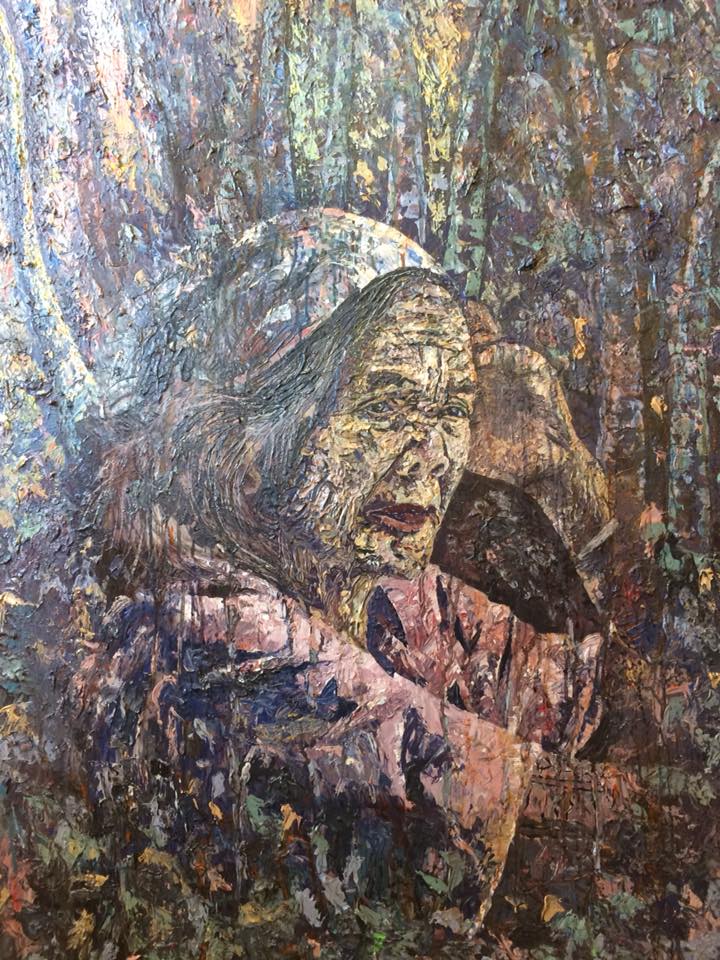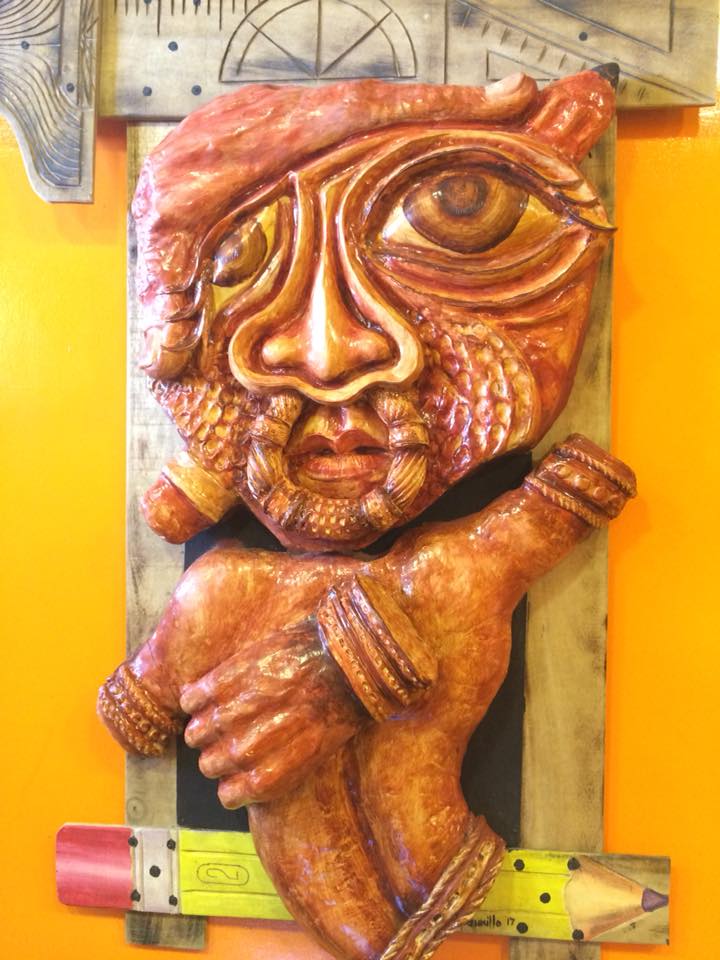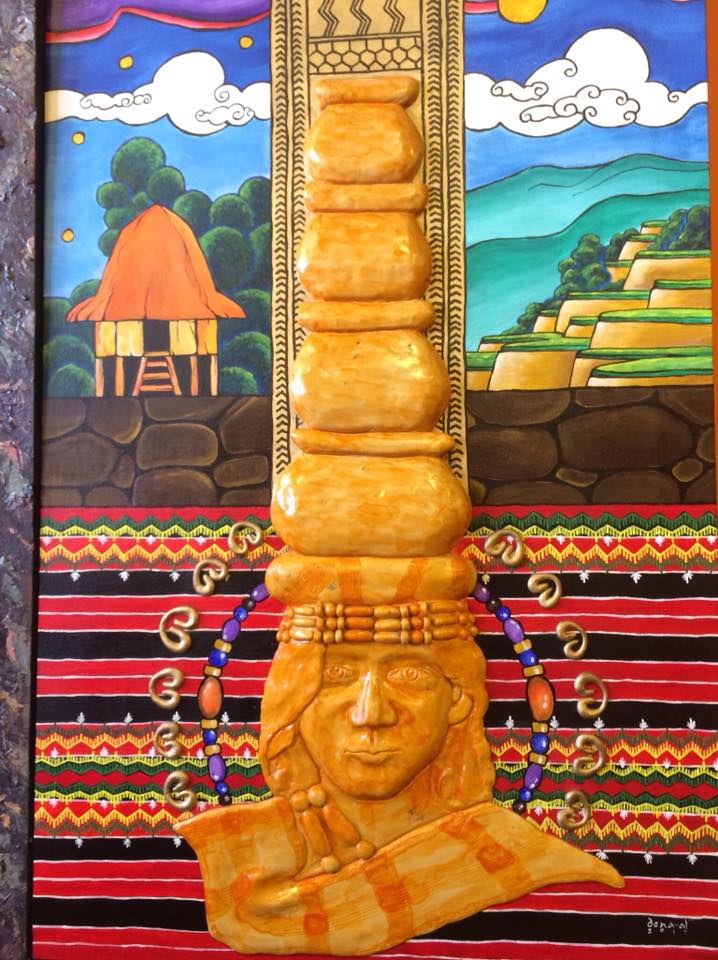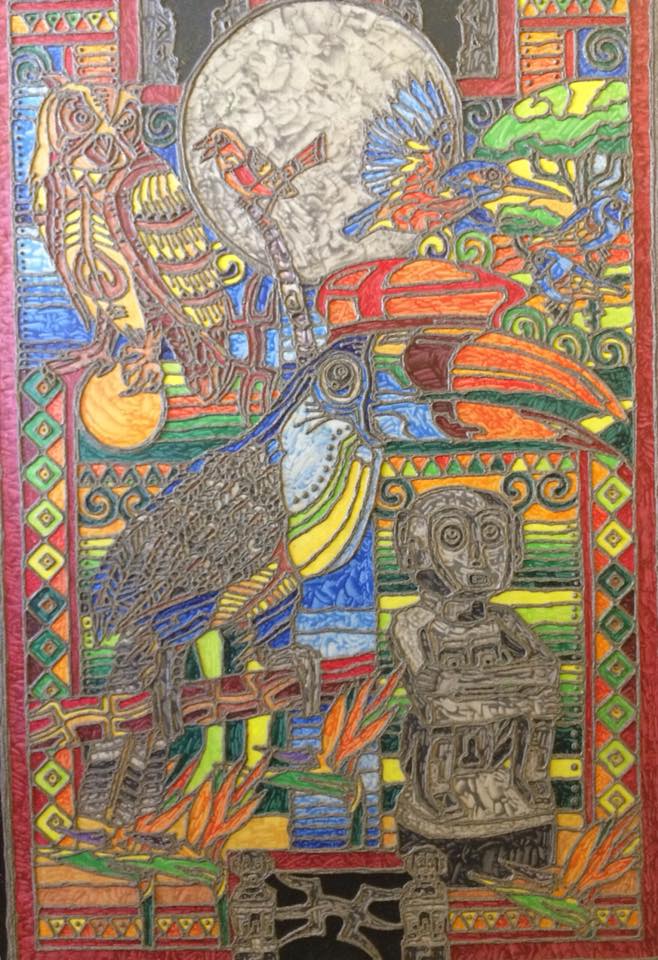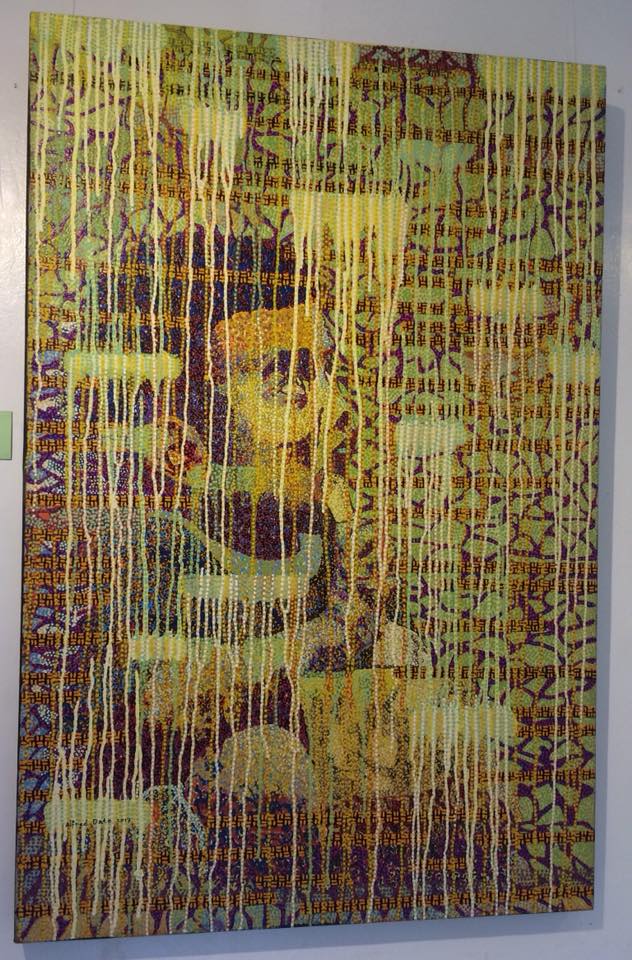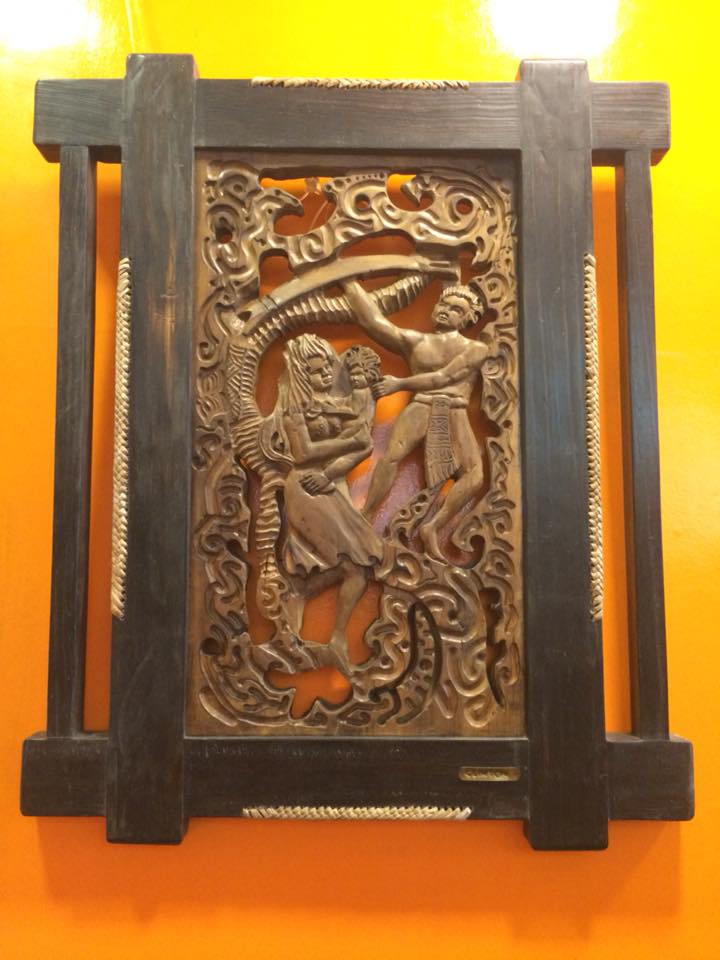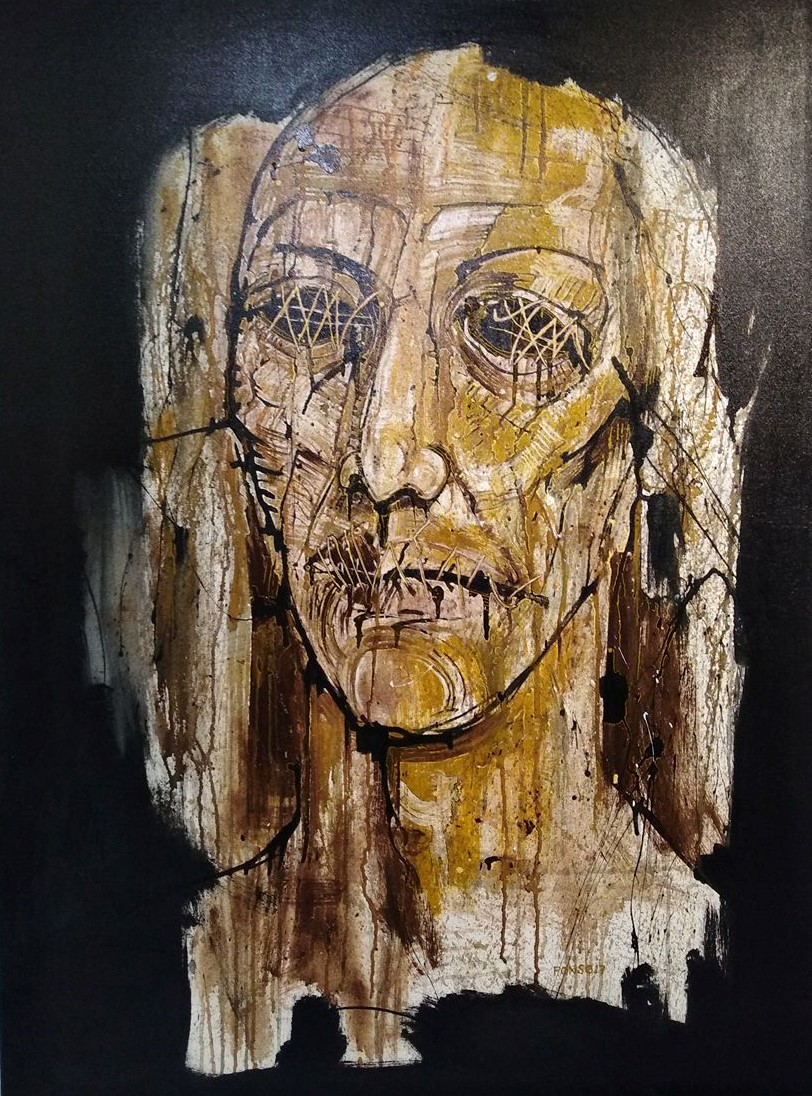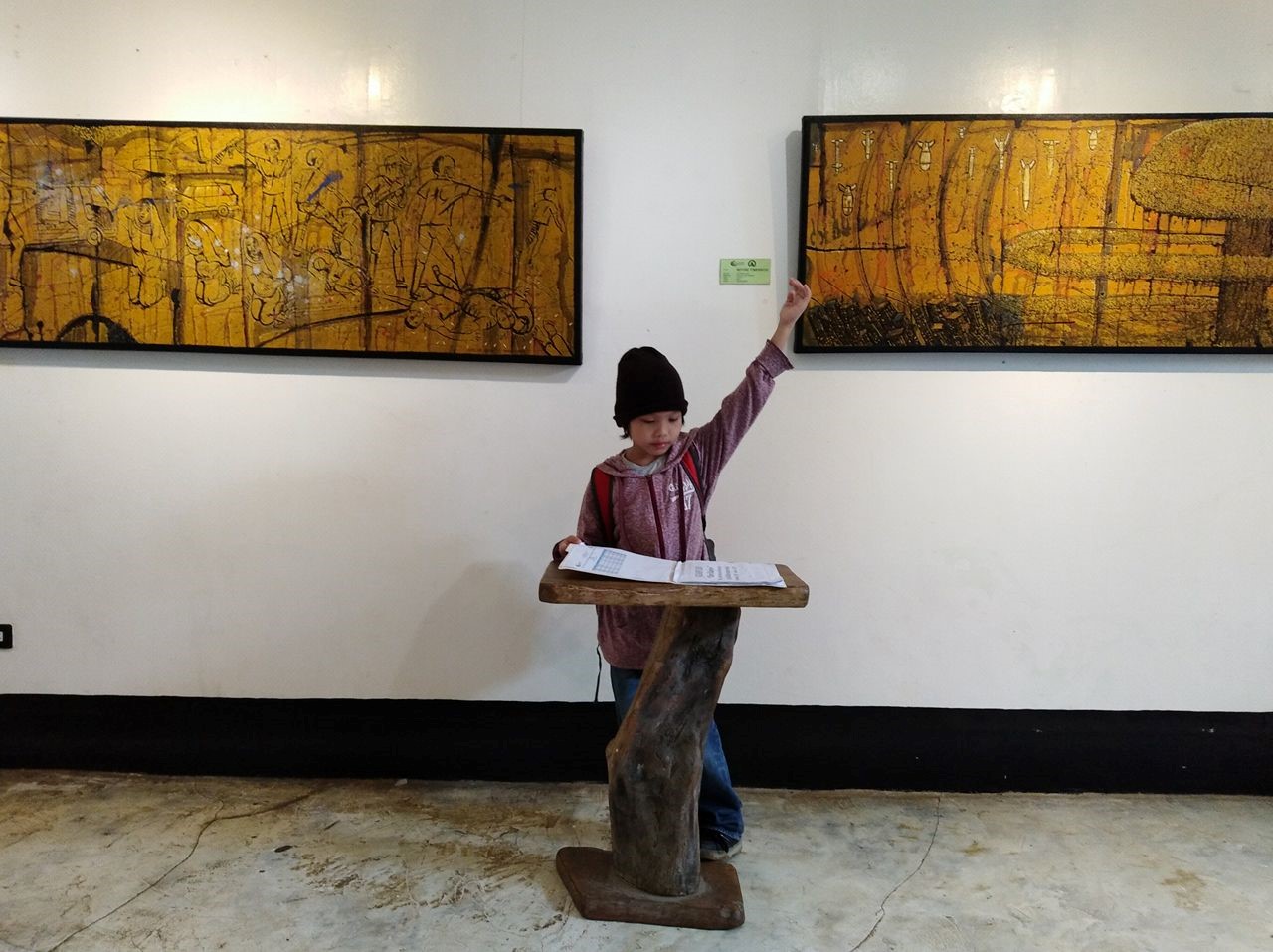 The Igorot dance
What I really wanted was for the kids to see the little cultural show they have in front of the cafe.
The group of young men and women in Igorot outfit performed around four dances to the delight of the crowd. The music was played by the men using the traditional Igorot instrument, Gangsa.
One of the men was the clear lead dancer of the six performers. He danced the solos and danced with the women, and he did some moves that were total crowd-pleasers.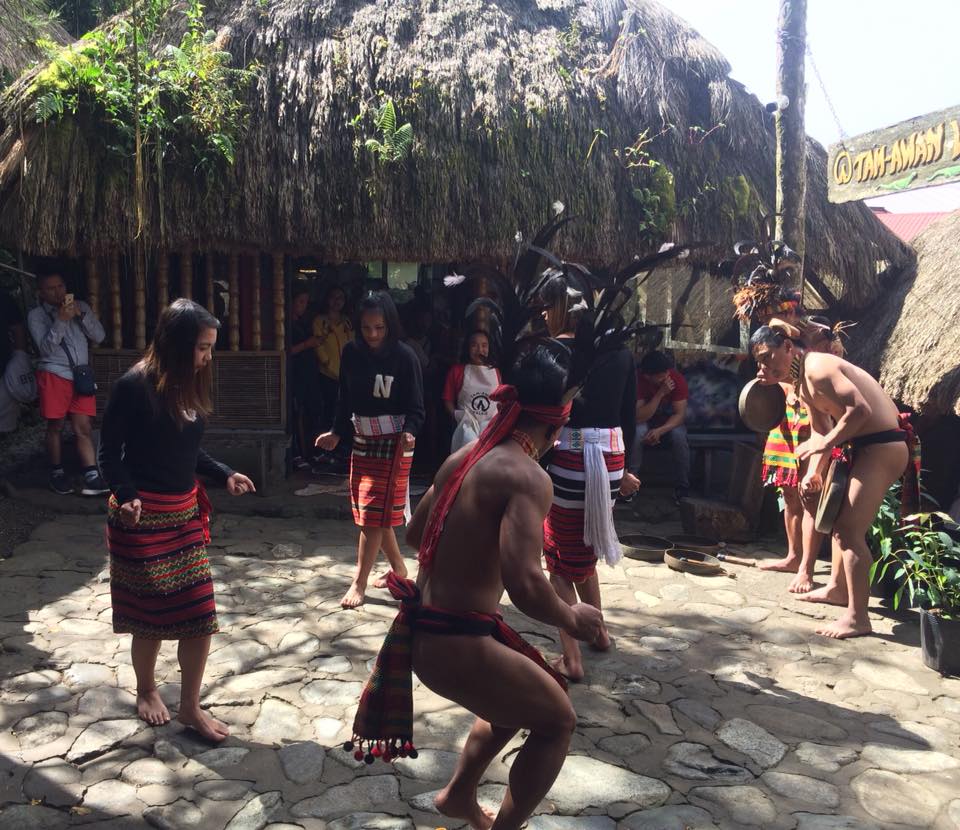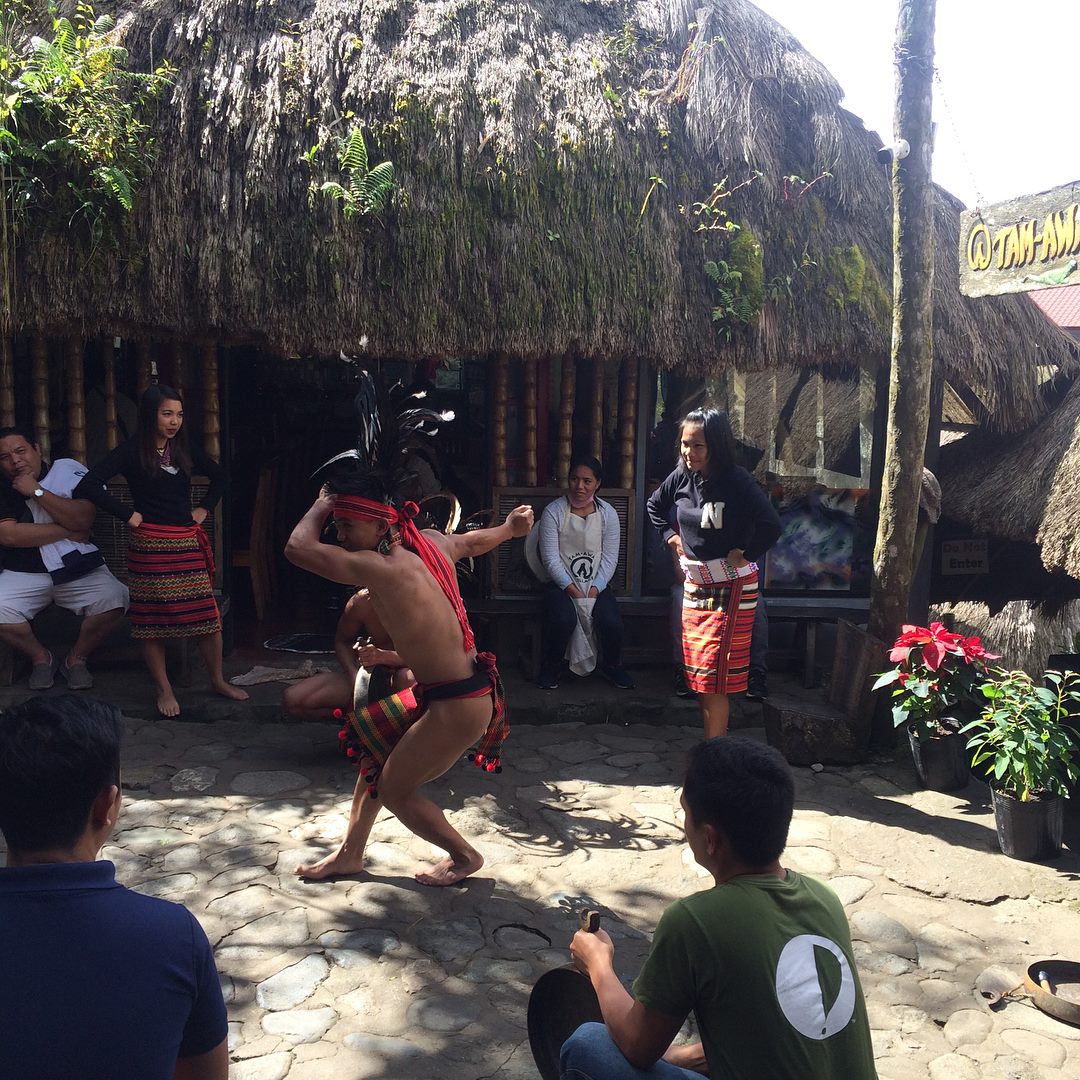 He did the "ocho-ocho" step in the last number, though, and I wasn't sure if he did that to make people laugh.
Here's what I know – that traditional Igorots danced as part of their rituals and that these dances meant more than just a show to them.
Not that I want these performers to be left behind by progress or to do a real ritual for their Anitos, but I found it somewhat inappropriate that something deemed of value to the ethnic community be taken so lightly.
Things of culture like that should be preserved and executed with more respect.
I'm old-fashioned like that.
They also invited the crowd to join them in the last dance. I wanted to, but there were so many people, I felt too shy. Now I wish I pulled my kids with me so we can all experience it. Next time!
Here's a video of the first dance they performed:
Our cab driver
The cab driver we talked to, who is an Igorot, told us that not all people performing cultural dances around Benguet and using the gangsa are authentic. "Kahit sino na lang!" (It can be done by anybody!) I could hear the wistful tone in his voice as he said those words.
He also said that the gangsa shouldn't even be played by just anybody because it's against their beliefs. "Wala na kasi yung matatanda," (It's because the ancestors are gone) he added.
I can't really say if the Tam-Awan performers are authentic or not, given that short chat with a real Igorot. I would have loved my kids to have seen the real deal. It's what we came for.
That's not to say we didn't get any value from the trip. We still saw Igorot dances and the performers were in costumes.
Our two younger sons looked mesmerized by the performance and silently watched from beginning to end. Our 12-year old was the only one who noticed the pun.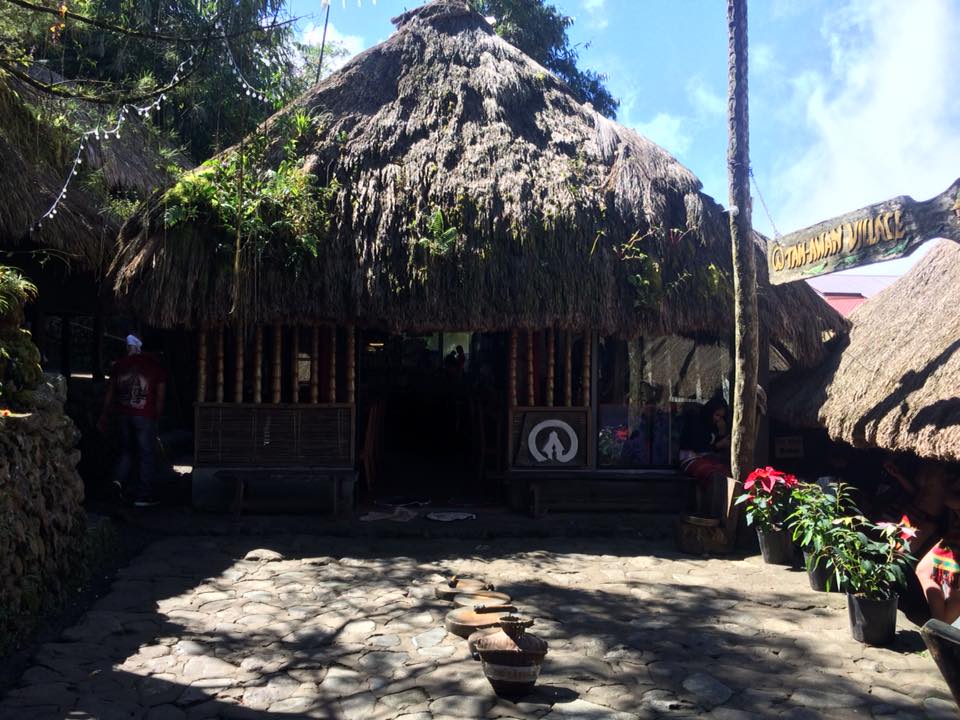 We didn't hang around too long
After trying to go up the trails, we decided to head back to town. I forgot all about the portraits! The one where the resident artists will do your portrait for a fee. Perhaps it's because we didn't enter that other hut that requests that we take off our shoes. Jay wasn't up to it and the kids were getting a little rowdy, so all we were really able to do was look at the paintings in Ugnayan Gallery and watch the show.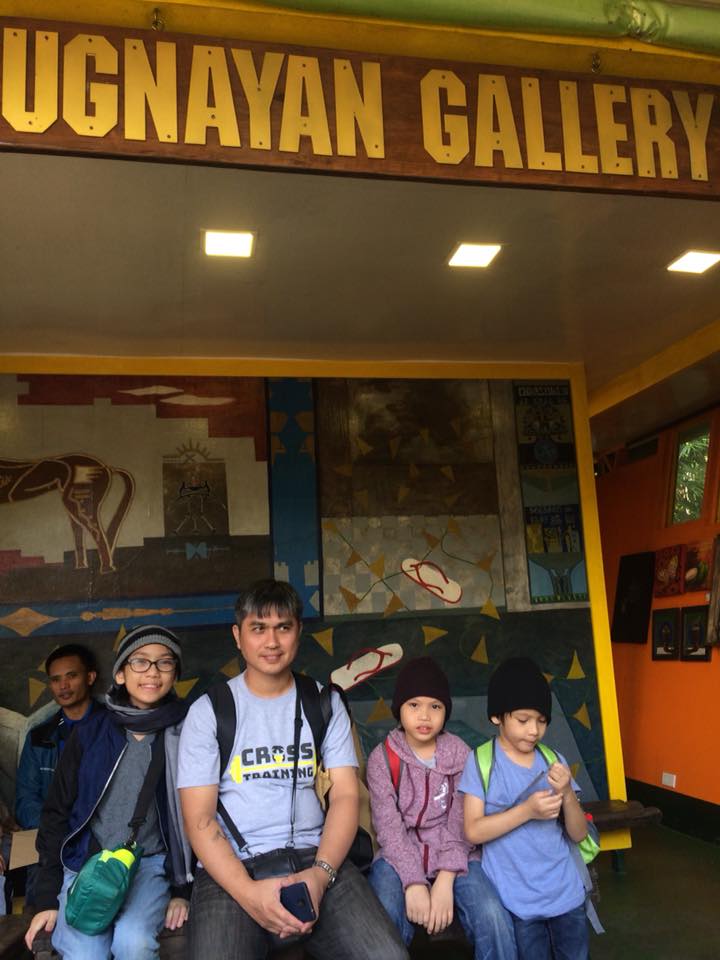 Book a lodge in Tam-Awan!
But did you know that you can actually book a hut in Tam-Awan village? If it's immersion you want, this may satisfy that.
And they have a little cafe going on where you can try a typical Tam-awan meal. Don't worry, the meals aren't exotic. These are actually food Filipinos commonly eat, like Pinikpikan (which is chicken and vegetables), Daing na Bangus and Highland rice.
I read in some reviews how delicious the food was, especially the vegetables.
You can also book the venue for bonfire and picnics. Or sign up for their art workshops.
I think it would really be nice for us to try it out next time. Ben Cab is also nearby, so perhaps we can go visit it, too, while we're there. We heard that the cafe up there is really nice and the fog is a haven for adventure seekers.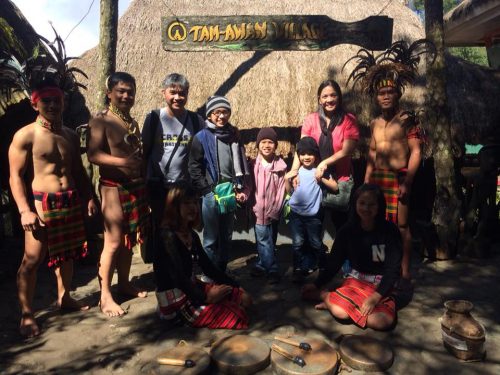 For more on Tam-Awan, you may contact them at the following:
Tam-Awan Village, Garden in the sky
Address: 366-Pinsao Proper, 2600, Baguio City
Contact number: (074) 446-2949
Website: http://www.tam-awanvillage.com/
Email: [email protected]