I've been meaning to talk about Olive Tree since last year when I first started using it. I have been looking for Bible Reading plans and I came across the link in one of the blogs I've been reading.
Olive Tree Bible Software can be downloaded on most mobile gadgets. I use an iPhone so it's where I downloaded it. I find it very handy especially when I need to unload my bag of heavy things to make my traveling more manageable. If you want to have your Bible and your reading plans along with you all the time, it's a great app to have on the gadget you have with you everyday.
I still prefer reading my Bible, but I always buy the big ones. So on days when I need to travel light, I still have an ESV with me through this app. That way, when I find myself alone in a coffee shop or somewhere else, I can just click on my Olive Tree app and read away.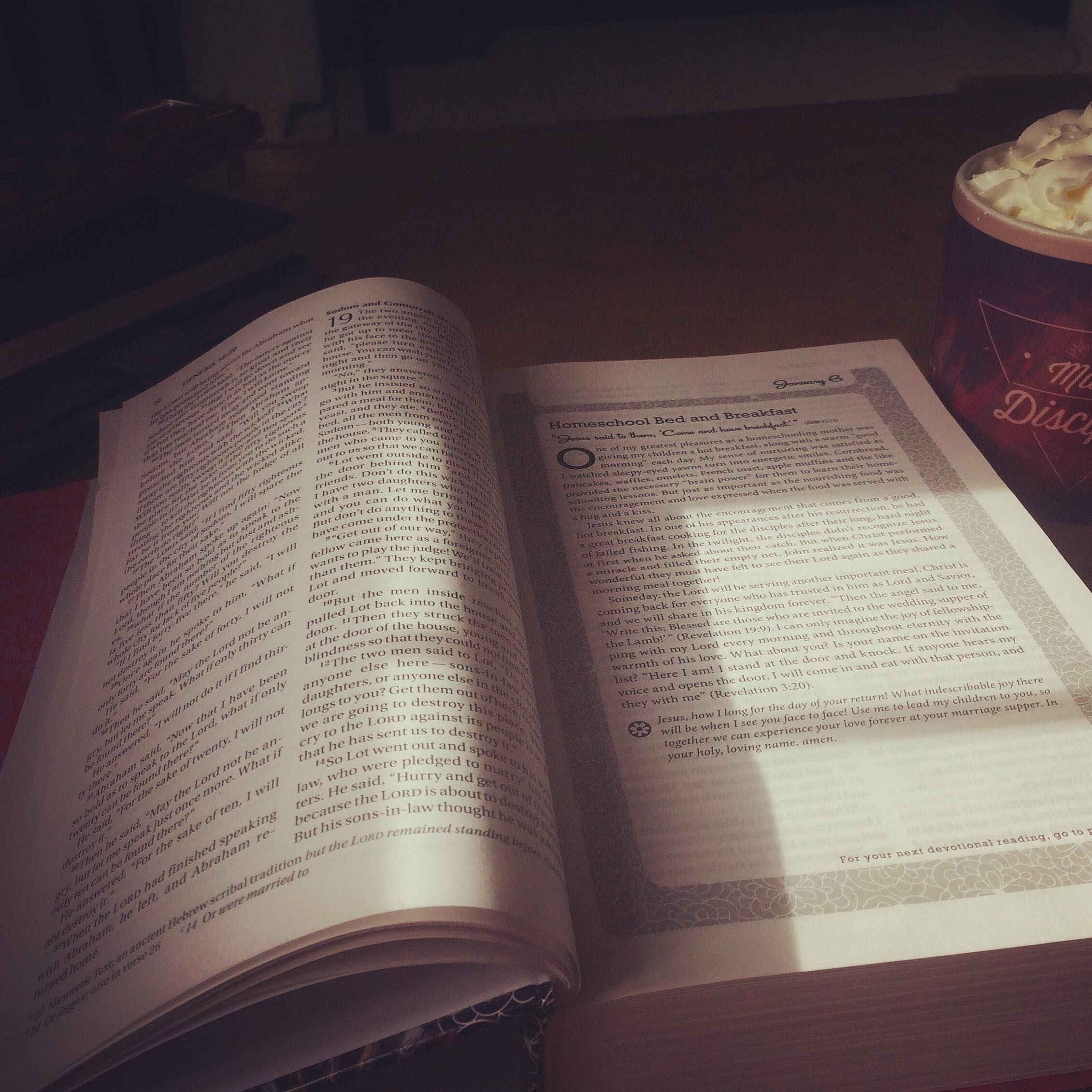 Other downloadables!
If you prefer other versions of the Bible, you may find them here, too. You can download the King James version (KJV), New King James version (NKJV), New International Version (NIV), HCSB (Holman Christian Standard Bible), New American Bible (NAB), and so much more. And they're all for FREE!
We currently use the ESV or the English Standard Version, which is said to have the translation closest to the original texts.
If you need devotionals, they also have a great list that you can purchase off the app. I saw a couple of books by C.S. Lewis and one by Max Lucado. Different commentaries, Maps and Atlases, Greek & Hebrew Tools, Dictionaries are also available for a more in-depth study of the Word.
I have not downloaded any of those because I have hard copies of everything that I need for the moment. I really just use Olive Tree for Bible Reading and the 365 Life Journal Reading Plan that I follow most especially on days when I'm a little distracted and need help to focus on my time with the Lord.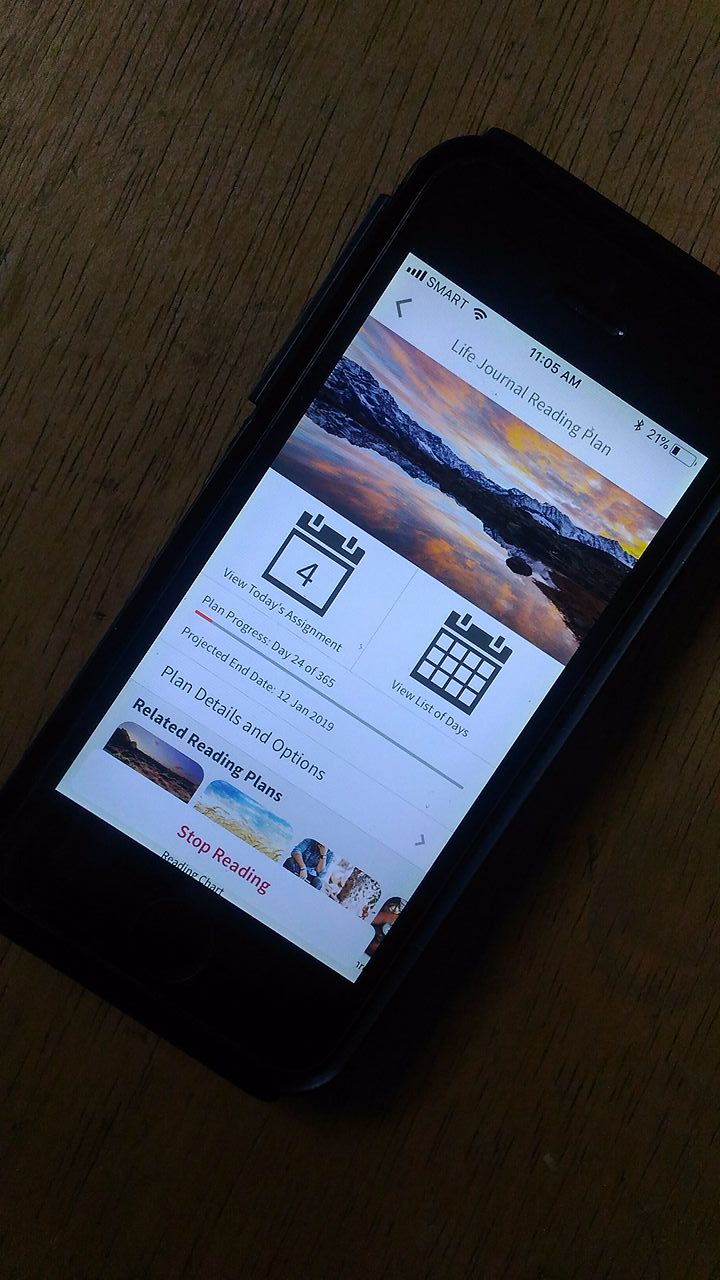 Easy-to-use Bible Reading Plan
What I love about the Olive Tree Software is that it's convenient to use. You just click on the day you haven't gone through to see the suggested readings.
And if you don't have your Bible with you, you can simply click on the list and it will lead you to the Bible you have in your app.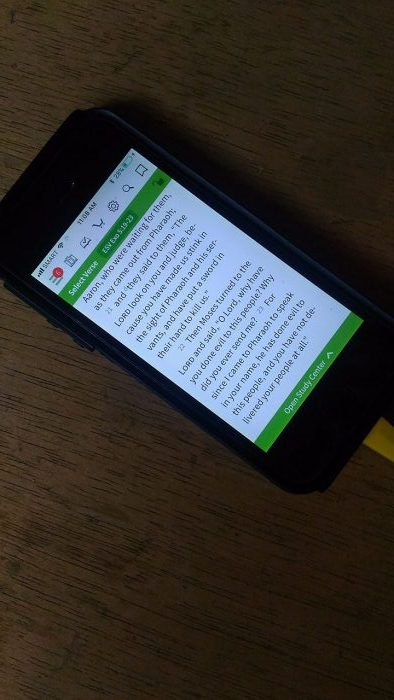 It also indicates until where you should read, so you don't have to flip back and forth every time you forget how far the suggested reading goes. If you have constant Momnesia like me, it's really a big help!
Then you can just tick the list off once you're done. Your day list will reflect the days you've completed your readings and the next ones to read.
You don't need a wifi connection to open your Olive Tree App and access your Bible and your Life Journal Reading Plan. That's my favorite feature of all!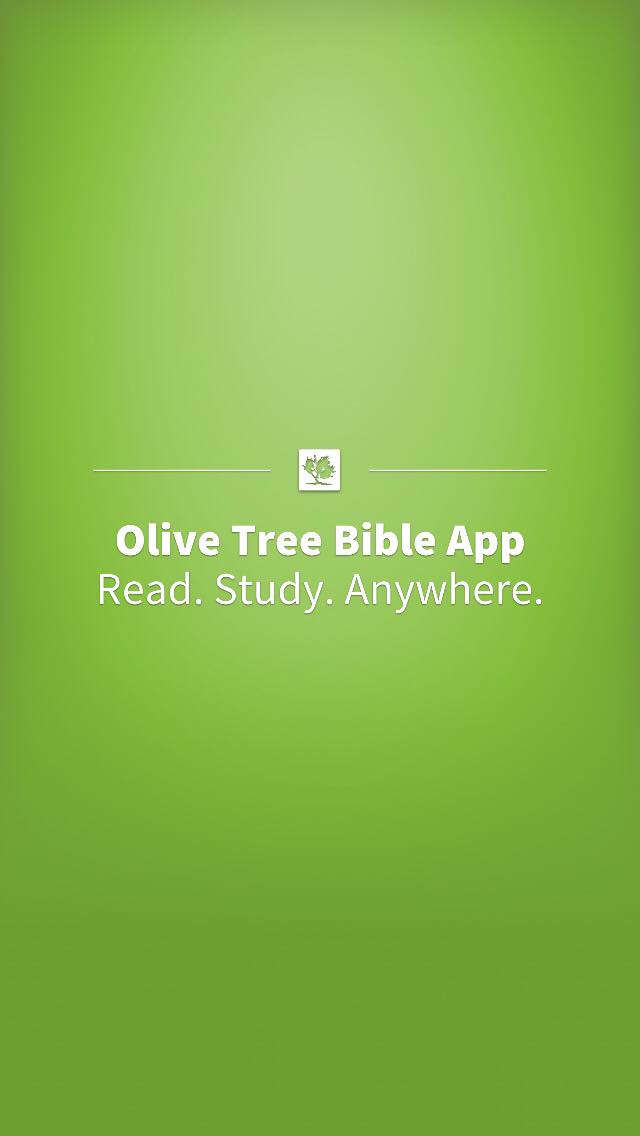 I guess, my only critique to it is that sometimes I get confused on which icons I should click to go back to the reading plans page. Sometimes I get lost and end up opening the Bible instead.
But aside from that, the rest are easy enough to navigate.
We need our quiet time!
As wives and moms, we always have so much on our plate because part of our design is managing our household efficiently and making sure that everything is running smoothly, and looking after every person who lives under your roof, making sure that each of their needs are covered (Proverbs 31).
But to do it all with grace, we need time to withdraw from everything, pour our hearts and eyes out to the LORD and to hear him speak to us.

I don't know aboutchu, but my days turn into shambles when I don't spend time seeking God's presence in my life. Bible is life!
Sometimes, things just get too difficult, but when we know the things that are of God, there is peace, no matter what circumstances we're at.  We need to fight for our quiet time, even if it means setting a chore aside for a few minutes just to have that breather.
Here's the link again to the Olive Tree Software. I hope it helps you in your walk with God.
"But his delight is in the law of the LORD, and in His law he meditates day and night. He will be like a tree firmly planted by streams of water which yields its fruit in its season, and its leaf does not wither; And in whatever he does, he prospers" Psalm 1: 2-3.
————————————————————————————-
I currently facilitate a Bible Study Group for Wives and Single Moms every Sunday, 1 PM, BGC area. It's a small group of women that discusses about how to apply the Bible practically in our lives. We usually meet over coffee and the meeting only runs for a hour max. Would you like to join us? Email me at [email protected] or send me a message on my Facebook page.