Going PACES with School of Tomorrow Philippines
We resumed our homeschooling on the second week of January this year. For our two younger boys, I think we've covered enough academics with them last year, but it was a different story for our 12-year old. We barely touched his academics.
But just so you know, it was because we decided to transition the kids from our DIY + interest-led homeschooling to PACES, and thought to give him a break from the academics for a while and let him focus on his musical rehearsals until the new study materials arrive.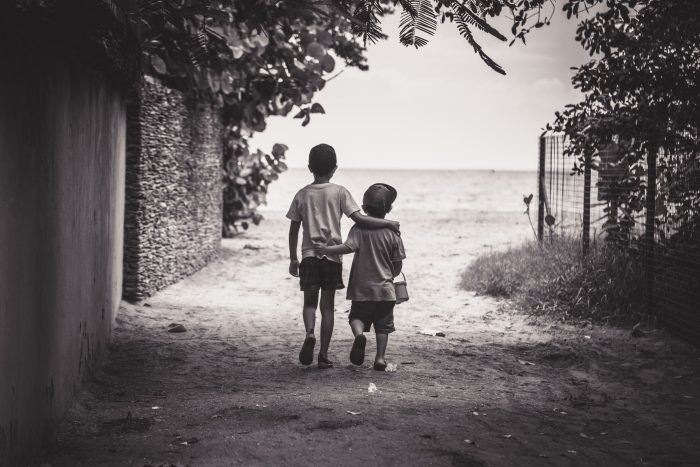 I used to dislike the idea of putting my kids through PACES because I had this misconception that working on a given set of modules would limit our opportunities to discover and explore new concepts and activities together.
The parent orientation and training we had undergone for two days only reinforced that the curriculum is a perfect fit for our lifestyle, and not just an affordable option that would serve a temporary purpose.
The Process
It's been months since we've had training, so I'm trying to recall all I can to share with you how to go about in using PACES.
The thing about PACES is that you can fully max its benefits if you follow the proper implementation.
We tried PACES in Filipino for Pablo when he was in Kinder and first grade, but we went about it as anyone would when using traditional textbooks.
Years later, I learned that following the proper implementation would glean better results in terms of character, comprehension and retention.
How is the implementation different?
The A.C.E. (Accelerated Christian Education) curriculum is designed to train kids to study and work on the check ups independently.
The supervisor's role is very minimal, if only to be present when the child has questions or to write your initials at the end of each completed check up; to oversee the child as he scores himself, corrects his mistakes, and to review him before he takes the self-tests and the final tests, ensuring that he knows the material well enough to get the 90% passing score.
Yep, the standard is 90% in the final test.
But don't worry, if process is implemented correctly, the final tests would usually be no sweat, at least for the first four levels. That's why the reviews before the self-tests are important because self-tests are included to help the child evaluate how much of the lessons he has retained.
Should the child fail to achieve the 90% score, he will have to repeat the module. You can purchase a new one or erase the old answers and let the child go through it again and finally master the concept.
You'll understand more how to do this when you attend the parent training where you will be provided the manual. I really appreciated that it gave us a better idea on how to go about with the materials.
Utilizing the process and the tools provided, such as the goal chart and the flags, works very well for all our three children.
Setting Goals for your Homeschooling
As for how many hours or lessons, SoT recommends a maximum of 5 hours each day for grade school levels, and 30 minutes longer for higher years. That, including 15 minute breaks in between each PACE work.
You will be provided the guidelines for these at training where you will learn how to implement the process and master most of it.
You will be provided with goal charts for each child that he will fill out with the number of pages he aims to complete each day. When he finishes, he crosses it out and move to the next.
Does he have to complete all the pages he's written down? Ideally, yes, because he's the one who set those goals. But it's okay if he doesn't, he can simply continue to work on them the following day.
It teaches him, though, to set realistic and achievable goals in the following weeks, and at the same time, it should encourage him to focus more on his lessons so he can achieve the goals he set for himself daily, weekly and for the school year.
Grade levels
At the parenting orientation, we were told that PACES are originally created to complement the learner's capability to learn, so grade levels are really not as relevant as it is in traditional schools; but since we need to submit to the Department of Education's (DepEd) authority on education, the number of PACES are marked to identify grade levels for record purposes.
However, they gently advise that we do not emphasize grade levels to our children because the goal is for them to enjoy the learning process wherever they may be in their lessons, and not be pressured to keep up with other students.
In fact, with SoT, a child can finish his lessons as quickly or as slowly as he can. He may be able to complete two levels in one year and that's good, or it may take him two years to complete one set of modules, and that is still okay, because the objective is to master the concepts over schedule.
Diagnostic tests and Gaps
Every enrollee is required to take the diagnostic exams to  determine if the child has PACE gaps. These are the concepts that the child may have missed or have failed to master in the last few years. He will need to work on the corresponding gap modules before he can move forward to his lessons for his level.
Diagnostic tests are given based on your child's last grade level in his school records. If a child is advanced, they will first put him in the ideal grade level based on his age, then he can work his way up. As long as he has completed the modules for a designated grade level, he can move forward to the next set of modules.
My advise for you is to prepare and remind your children to pay attention to and read the instructions carefully before answering the tests. That way, he won't have to unnecessarily repeat lessons he's already mastered.
That's partly the case with my eldest, but we didn't argue it out because it taught him a valuable lesson. To focus on his school work and to read and follow instructions carefully.
Our youngest son, Judah, was recommended to go through ABC's with ACE & Christi program first before moving on to the modules because he has to learn read better. A child has to be a reader to be able to work on his modules independently.
The gaps are crucial to the child's academic foundation as he is introduced to new concepts as his school work progresses.
Diagnostic tests are administered from 8 AM to 2 PM, with a one hour  lunch break in between.
Parent Orientation
The main educator (the parent who will teach or the hired tutor) is required to go through a 2-day Parent Orientation and Training. It begins with an introduction about School of Tomorrow and a video explaining the heart and principles behind the curriculum.
Afterwards, you will be asked to go through a couple of modules, PACES style. This way, you will have first-hand experience of what it's like to be the student.
The material provided is the manual itself itself. You'll have mastered the process by the time you complete the training.
Why PACES works for us
PACES works for us because each lesson is introduced and discussed bite-sized, making it easy for the student to chew on the concepts and digest the lessons.
I also like that the lessons are not made over-complicated since the objective is for the child to learn and enjoy the learning process. There are a few typographical errors here and there, but we're okay with that. We just make sure that our kids are not confused by them.
One of the things we struggled with over the years is the Filipino language, so the kids' gaps glaringly reflect that.
I did try to go over a little of Philippine History in English with Pablo but admittedly gave up because of how tedious the text books are. And because I have an 8-hour online job and two other children, it was difficult to find time to break these lessons into shorter versions.
Araling Panlipunan in PACES makes it easier for us to translate the sentences and discuss them because they're broken down into short topics. After each topic is a set of questions designed to reinforce the topic on the child.
Because my kids are not yet good in comprehending in Filipino, I still need to sit by them as they go through their Araling Panlipunan and Filipino modules. It's still a lot of work, but at least they're already broken down into shorter lessons. By the time we get to the self-test, they have already understood the lessons we covered.
One of the best things about PACES is that you no longer have to wonder whether you've covered everything you need to cover because it covers all of that's required for the the K-12 curriculum. When you have so much on your plate, like me, this curriculum is gold.
It also gives me more time to explore other things with the kids, too, because I no longer need to sit and prepare their lessons in the following weeks. We can still do field trips and hands on experiments, or we can watch and discuss movies or talk about the books we're currently reading.
And when I really can't do anything extra, at least I'm confident that the kids are going over the basic curriculum requirement. When you follow DepEd, which I finally accepted that we have to after all these years of doing interest-led homeschooling, this is very reassuring.
It promotes relaxed homeschooling. At least it does for us. Like many kids, our kids have varied levels of development — advanced in some, excruciatingly slow in some, haha!
Because the A.C.E. curriculum's emphasis is on the child's learning readiness, it makes the homeschooling experience pleasant, more enjoyable, and less stressful for both the kids and us.
I  mentioned earlier about how the process teaches the kids self-evaluation and how to set realistic and achievable goals. But more than that, following the correct process also builds their character as they practice honesty, patience, perseverance, persistence and integrity.
It makes for a great tool in parenting!
(To know more about our experience two years later, READ: Why PACES works for us. )
Fees and Registration
The Matriculation fee for School of Tomorrow as of this writing is PHP 4,000 a year per child, this is just a one time fee. There is also a one time Family Fee of PHP 18,000 which will cover all of your kids, even if you bear hundreds of them, haha!
And there is a one time registration fee of Php 3,000 per child, and the academic fee of PHP 3,000 – 4,000 per child, depending on their grade level.
Enrollment is all year-round, so you can enroll your child even on December if you want. Just note that the enrollment fee is good for a duration of one school year only, so if you enrolled on, let's say, July, you need to pay the enrollment fee again on July next year.
Cost of PACES depends on whether it's locally printed or imported from the U.S.
Local print is PHP 45.50 and US print is equivalent to PHP 126. Score keys (which covers 3 modules) cost between PHP 93 to PHP 126.
Update:
I've updated the fees for School Year 2020, based on a friend's list of fees she received from SoT.
The cost of PACES have increased since July 2019. No word yet on the new rates, will update you.
However, score keys for the first three levels cost higher because they only cover one module for each one. But you can make do without them for these levels since the supervisor can easily correct them without the score keys.
If you want to still purchase them, your adviser can put through your orders for you. If you have more than one child, it would still be worth it especially if you really want to put into practice what you will be taught at training right away.
In our case, we decided to just be the ones to score our younger kids' modules. We were disappointed at first because we really wanted to maximize the system, but our homeschool has been going great even without them, so far.
Well, except for Araling Panlipunan, waaah!
Grades and Documentations
You will be given different track sheets for record keeping, You will track your child's final scores and fill out an attendance sheet.
You will have a Master Record Sheet, Student Progress Report, and an Academic Record card that you will submit to the school.
The Master Record sheet is where you will input your child's final scores, averages, and attendance. The Student Progress Chart is where you mark the PACE modules completed by the child with sticker stars.
The Academic Record card would be his permanent record based on what you have inputted on the Master Record sheet.
You will submit all of these to the school at the end of your school year.
Is PACES for you?
The A.C.E. curriculum is Bible-based. There are biblical principles integrated within the lessons and memorization of biblical verses are included in every module. Using the modules will help plant biblical principles into your child's heart.  If this works for you, then perhaps PACES is a good fit for your family.
My advice is that you sign up for the Parenting Orientation first to find out how you feel about the school's mission and vision, their advocacies, and the process.
It will also be good to ask questions and to bring up your concerns so you can discuss it with your adviser or any of SoT's homeschool staff.
We've already done our research and talked to many families using PACES for more than a year, we were already convinced that it was right for us, so what we did was bring the kids to the SoT facility in Paranaque and put them through the diagnostics right away.
But what you can also do is to call the office and set an appointment. Here are the details of their main office (ask to be connected to their Homeschool Department):
School of Tomorrow Philippines
MJS Avenue, Levitown Executive Village, Barangay Don Bosco
Parañaque
Landline: (02) 822 9663
Website: http://www.sotphil.net/
Facebook: https://www.facebook.com/sotphil/
Note: Due to circumstances very specific to our homeschool journey, we have decided to jump back to independent homeschooling and prepare the kids to take DepEd qualifying exams to accredit our years of independent homeschooling prior to trying it out with SoT. We LOVED our time in SoT, and still very much recommend it, especially for first-time homeschoolers.