What works for you when you budget your finances? For us, the most effective strategy to date is the envelope method.
The envelope method is when you mark envelopes with your expenses (e.g. Electricity bill, Water bill, etc.) then allocate an amount for each expense from your salary.
In this way, we had been able to apply control over our spendings, pay off the priorities,  and set aside money for our savings.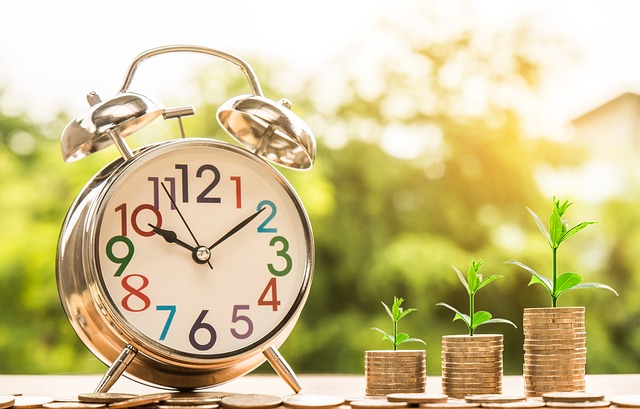 A lot of people tell me they just don't have money to save, and I think that perhaps for some people, it's true. For others, though, I think it's just mindset.
Here's the thing, you can't wait for the big financial breakthrough before you start saving. Start saving now, start small if you must. Consistency is key!
You may have more than you think you have!
Jay and I belong to the average earning demographic, and for years, we struggled with our finances until we decided to rise over the challenges and be more responsible with our income.
Turns out, we actually have money to save than we thought.  And if, at our salaries, we are able to do this, chances are, you can do it, too, because like I said, we don't earn that much.
And I'm not talking about depriving yourself here. You can live your life while having savings, too!
10 Practical ways to save money
Here are some of these practical ways to save money that we know of at no particular order:
1. Keep a calendar of the family's activities
Keeping a calendar of all your family activities keeps us from overbooking yourself to prioritize your more important expenses.
It was a little challenging for us at first because people tend to take it personally when you decline their invitations.
What happened to us was that we ended up using money intended for other things just to be able to meet other people's expectations of us, then end up borrowing money to replace it, using up money meant for savings or sacrificing a priority because of it.
We've, since then, learned to stick to our priorities and say no when we really can't.
2. Utilize play grounds and open spaces for your family days.
Children have very simple joys. At least ours do. We do splurge on them once in a while, but since we want to be able to do something together as a family on a regular basis, we've learned to be creative about it.
We live around a health-inspired city, so there are a lot of open spaces and running parks that we can take them to without having to spend so much.
They love picnics, and running, and practicing their batting skills with their dad, or hanging out with us while enjoying soft ice cream at the convenience store.
Sometimes we don't even go out. We used to have a large yard so we would set up our big rubber pool and set up our table where we would eat our lunch within our property.
We play board games and have popcorn while watching a movie on Netflix or Cable TV.
Children just want to have fun WITH YOU  and you can  have fun without spending so much.
3. Invest in good water tumblers.
Kids are always thirsty. We do get them smoothies or order iced teas for them once in a while, but they're still always thirsty. So I got my kids tumblers with their names on them. They usually bring these tumblers anywhere we go so we don't always have to buy drinks.
4. Plan your menu
I save more money when I write down the menu and list down what we need. I know exactly what to get and how much of it we need.
When I go to the supermarket without it, I tend to get stuff at a whim and end up spending more than our budget for groceries.
I normally buy a week's worth of groceries based on a list of meals I plan to serve the family. I don't necessarily follow a strict schedule, I just create a checklist of food options for breakfast, lunch and dinner, and cross them out once we've consumed them.
4. Learn to cook!
This basically means eat at home more often. One of the reasons people eat out is because food at home gets boring when you serve them over and over again.
Adobo, Sinigang and Bistek remain staples on our dining table, but from time to time, I would mix things up and serve them dishes we would normally only get to eat at restaurants.
Are you familiar with Delish and Tasty videos? They're all over Facebook! And most of them are pretty simple to make.
I've done Hasselback chicken and Pesto chicken meals, prepared steak dinners, and just last night, I served them Beef Quesadillas with sour cream on the side.
It helps to have a fancy table setting once in a while, especially when Jay and I choose to home date instead of going out.
When we want to spend time with couple friends and treat them to dinner, we invite them over to the house and cook for them.
I also teach my kids to cook so eating at home becomes more exciting. We can have our meals at home before going to the movies and just get soft ice cream after. That's a lot of pesos saved, believe me.
5. Get a post-paid line.
I don't know about you but I find it more practical to have a post-paid line.  It's harder to keep track of your prepaid load expenses especially when you run out of load when you need it the most.
I'm currently subscribed to an 800/month postpaid line that allows me to make several calls to any network which is what I need it for anyway. It's a fixed amount that I pay for every month.
Data will devour your money so if the only purpose you have for going online is to upload your photos, wait until you get to free wifi spots to do that. Malls nowadays provide free internet.
6. Decide the amount you'll spend at a food meeting.
I taught our eldest son Pablo this strategy the last time he went out with his friends. Their plan was to eat at a restaurant in Bonifacio High Street, then proceed to the arcade to play.
I checked online for the menu of the restaurant they're going to, gave him the average prices on the list, and told him to decide on how much he wants to spend. That way he can set a budget and not overspend on food.
This is the same thing Jay and I do when we eat out. We decide on the maximum amount we want to spend on and stick to it whatever restaurant we go to.
7. Live where you work.
This is what we did 7 years ago. We moved the family to our location now so Jay can just walk to his workplace everyday and walk back home afterwards.
It's saved us from spending almost Php 5,000 a month on commuting expenses.
(READ: 5 Things you need to know about tiny living)
8. Choose basic and classic styled clothes more than the trendy ones.
I used to buy clothes based on the latest trends and these aren't always a match to everything else I already own.
For instance, I'd see a pair of shoes I like, but these shoes wouldn't go with anything else in my cabinet. So I'd buy clothes just to accommodate that pair of shoes. You know what I mean? Ang gastos!
As I've grown older and wiser, I realized I need to get the basic ones that go with just about anything.
9. Give up the unhealthy vices
Jay and I used to smoke and drink a lot when we were in our 20's. We didn't really give that up for savings, but when we did, we realized the difference it made on our pockets.
And we weren't even as responsible with our money then as we are now!
Giving up the vices saved us some cash and in my opinion, gave me more years to live.
10. Use a smaller car with lower fuel consumption
Got this one from Randell Tiongson at the recent Investment Insights 2018 seminar that I attended. What do you need a fast car for in this traffic anyway? — he says. And I agree.
In our case, we gave up our battered but beloved Kia altogether and took public transportation since we were spending more on its maintenance and the gas than when we would take public transport.
There's a little inconvenience here and there, but it saves us a lot of expenses not having one.
It's not a life of limitations. On the contrary….
Like I said, it's okay to start small. It's better to discipline yourself on your expenses now than to wonder where all your money went later on when you need it the most.
It's not about limitations, it's about looking at your situation on a long term.  You have to consider the future. Your future! It can be quite simple, really. You just need to go over your lifestyle and see if there's anything you need to adjust to help you accomplish your financial goals.
Staying within your financial means is not a limitation, it's being wise. There are several ways you can do to work around your budget.
Anyway, with regards to the extra pesos, here's an idea! We're currently doing this practical savings plan created Mommy Pehpot. Once we achieve the savings goal for December, we're putting the money into our Sun Life equity fund which we opened for our retirement. I was once told that Php 30,000 and above is a good amount for investment.
Why don't you try this, too? Then let me know how it goes.
I'm not a Financial Advisor, but I'd be happy to hook you up with my FA's once you are ready to start investing. How about it?