I originally planned to take the kids to the Manila Mini Maker Faire after their ballet last Saturday afternoon. But we ended up taking shelter at SM Aura for more than an hour because it rained so hard and none of us four remembered to bring an umbrella, haha!
On Sunday, I woke the kids up earlier than usual so we could go before the rain ruined our plan again. Judah was over himself with excitement!
Well, I always prep the kids about the events I take them to, to make them curious or interested. Judah was especially excited because he learned he could touch and try things at the exhibitor's booths. Very typical of a highly Kinesthetic learner.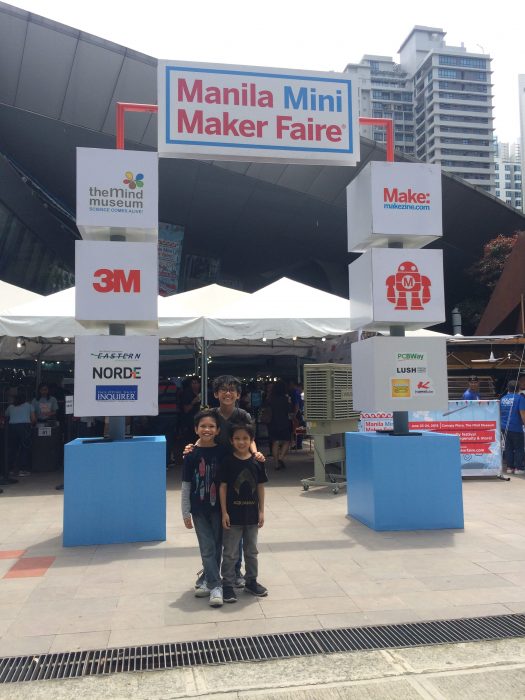 And I was excited for him, too! I like seeing my kids enjoying the little events I take them to that I deem to be homeschool worthy.
The Manila Mini Maker Faire is basically an exhibit of creations and inventions by local and international Scientists, Engineers, Artists and Crafters. It's an interactive, family-friendly event where you can touch and try some of their inventions, and interrogate the exhibitors about them, hahaha.
The Greatest Show (and Tell) on Earth!
I don't remember all the details, but here are some of the things we saw at Manila Mini Maker Fair 2018:
1. We met IT and hobbyist Mr. Richard Canuto who designed and built the 3D printer he used to create a a remote controlled toy racer, a chessboard with complete black and white pieces, and many more.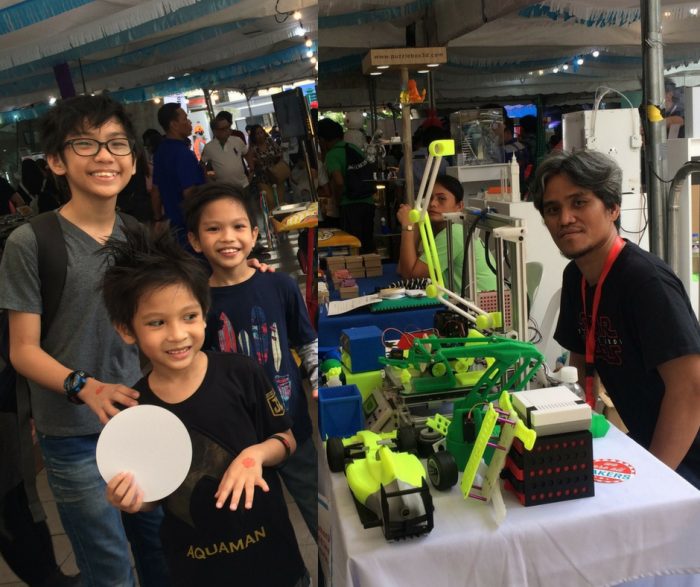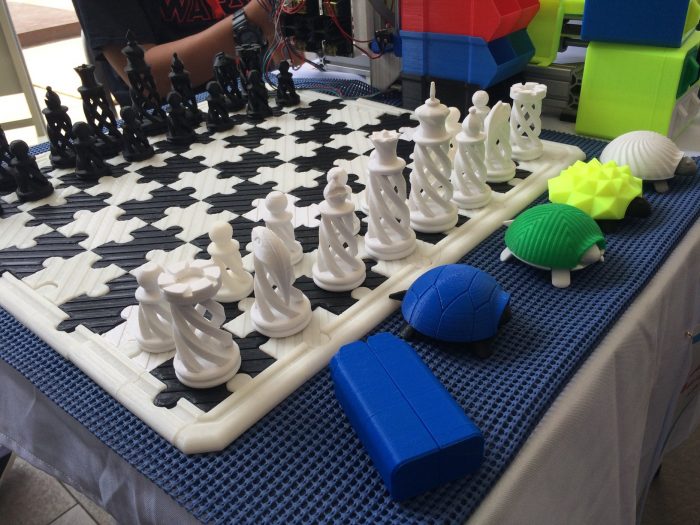 2. My Idea Works. The exhibitor is a fellow homeschooling parent. They're more into action figures, according to the Maker Faire site, and they offered clay molding workshops. I was told that although they utilize  3D printing, they don't rely on it for their materials. They create their own, too.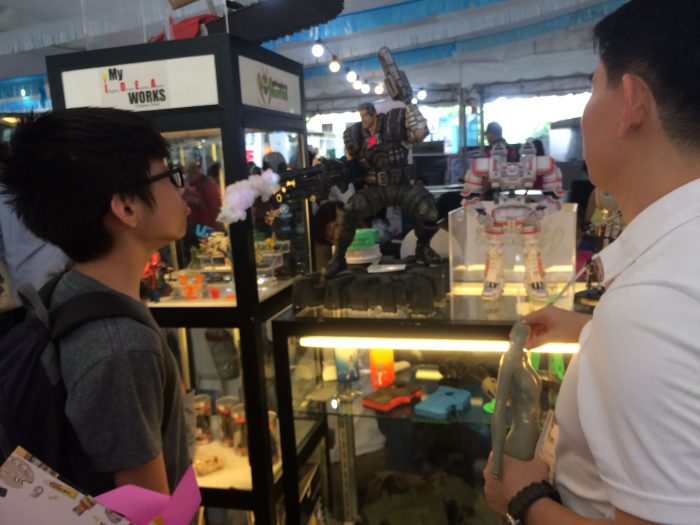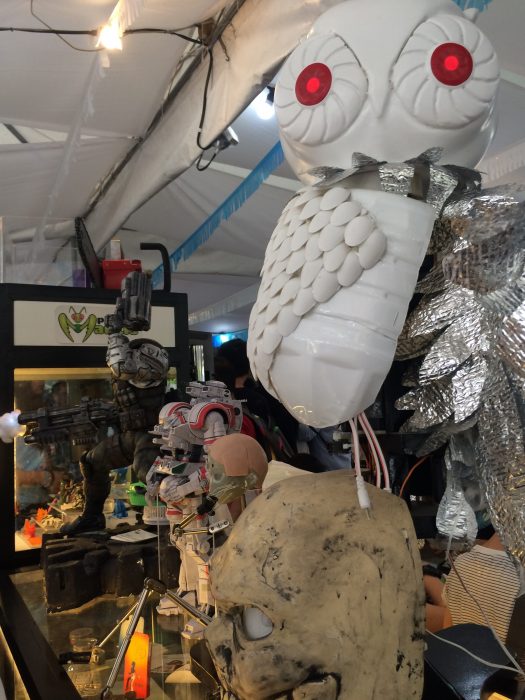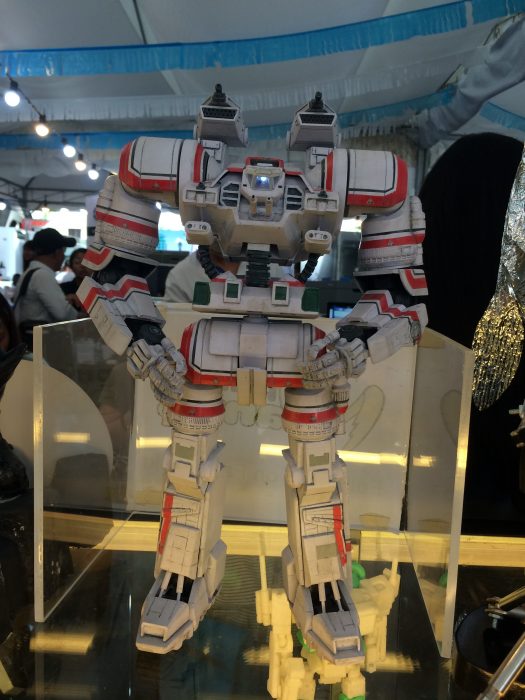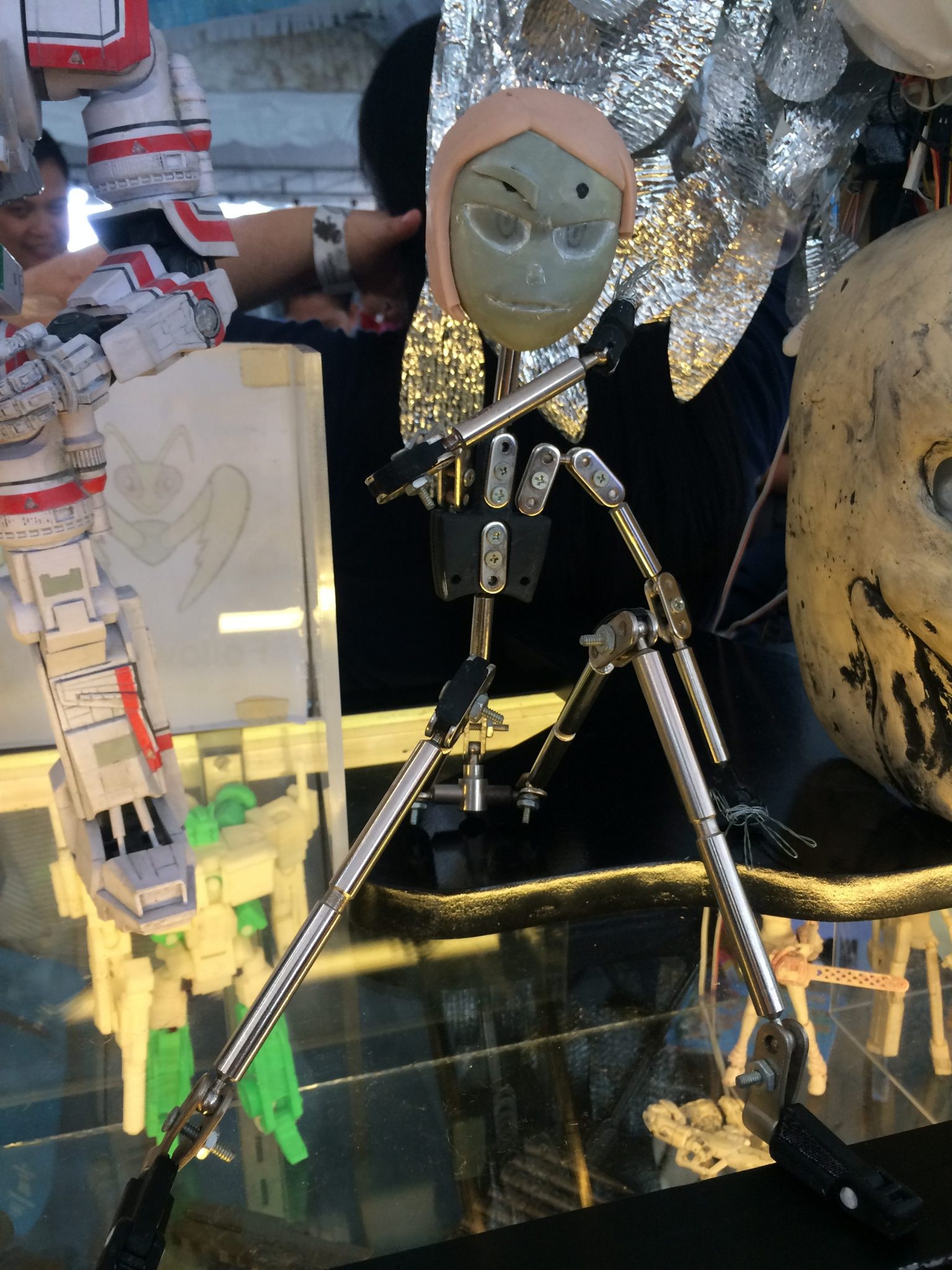 3. The kids enjoyed making paper fly through this tube.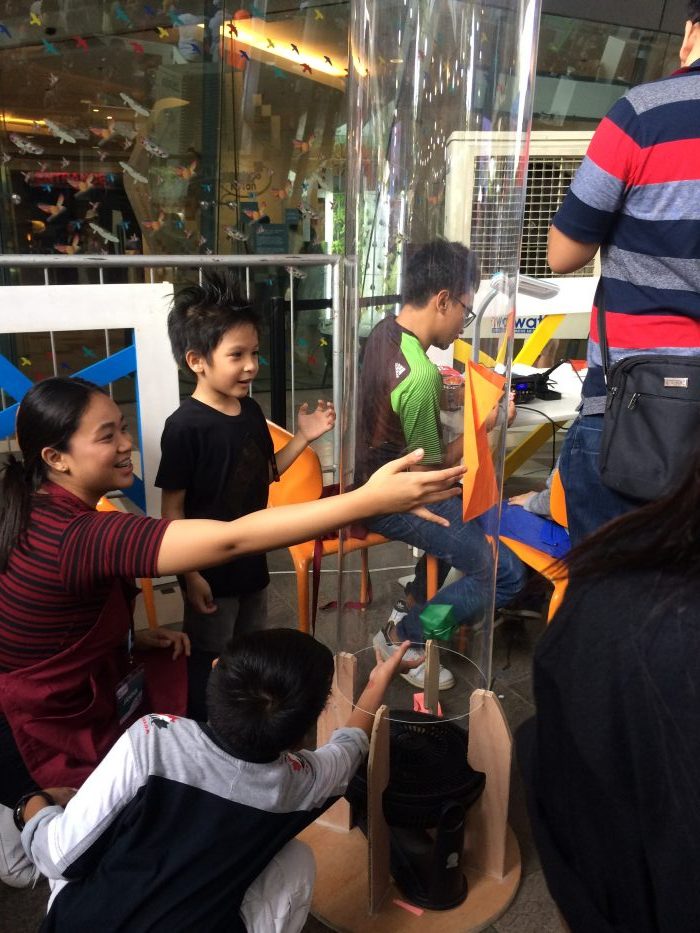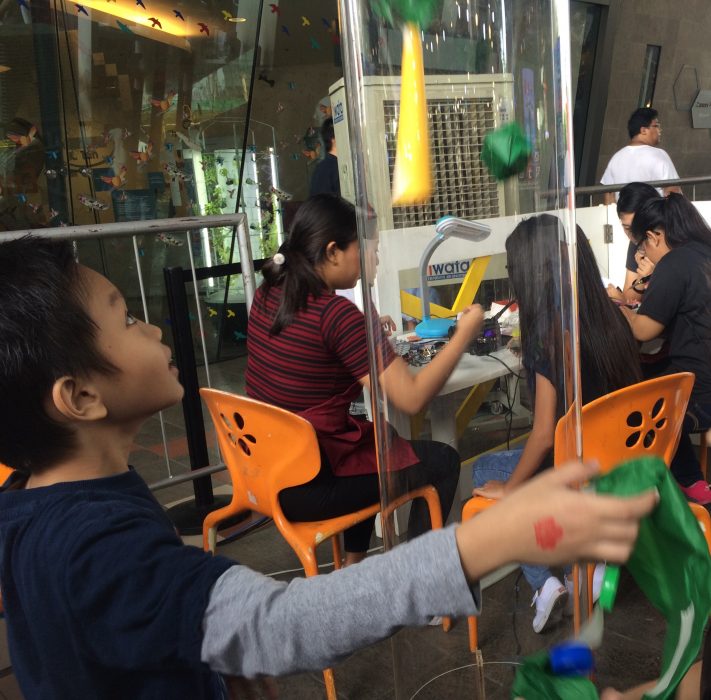 4. Pablo learned to solder.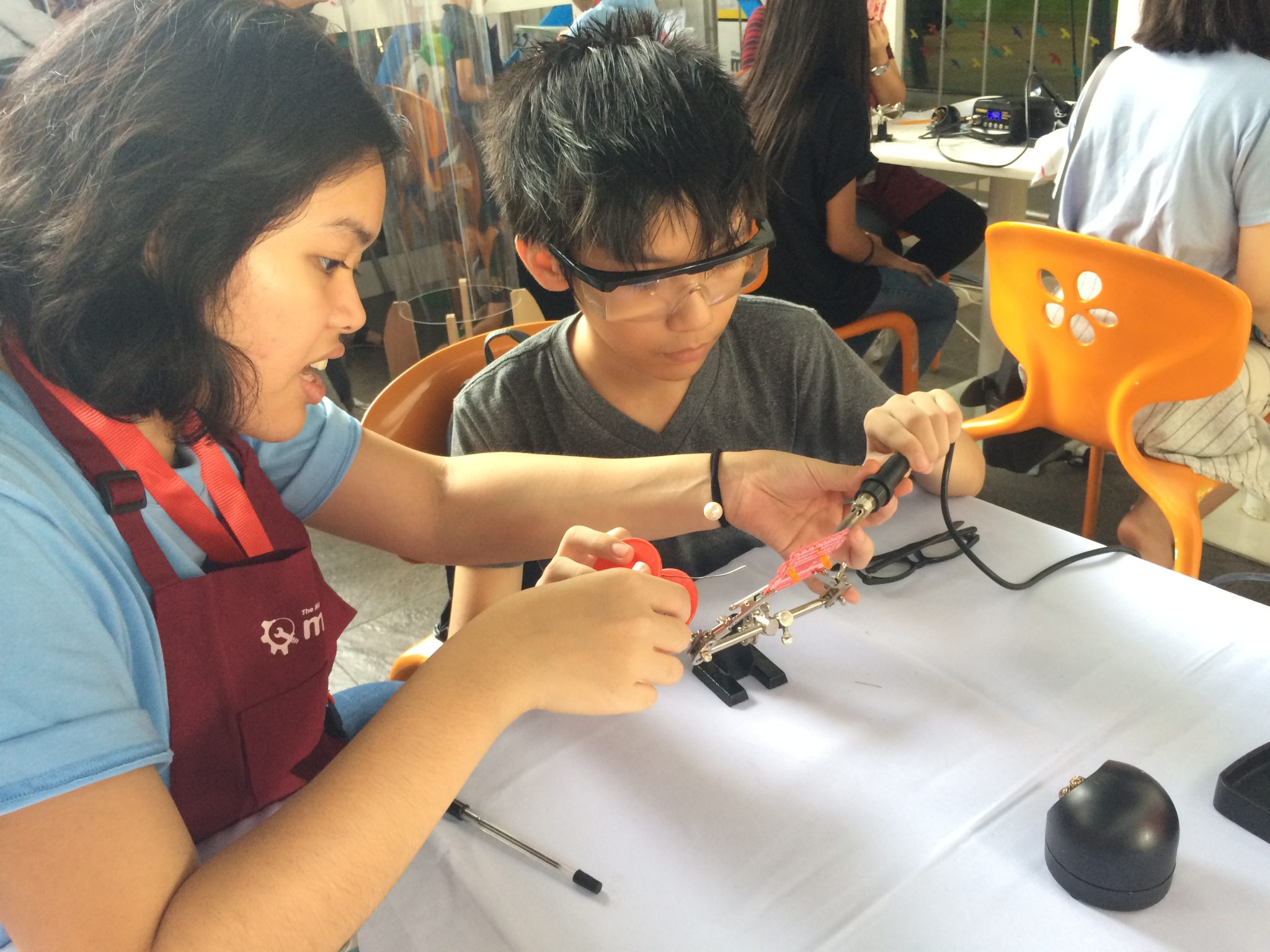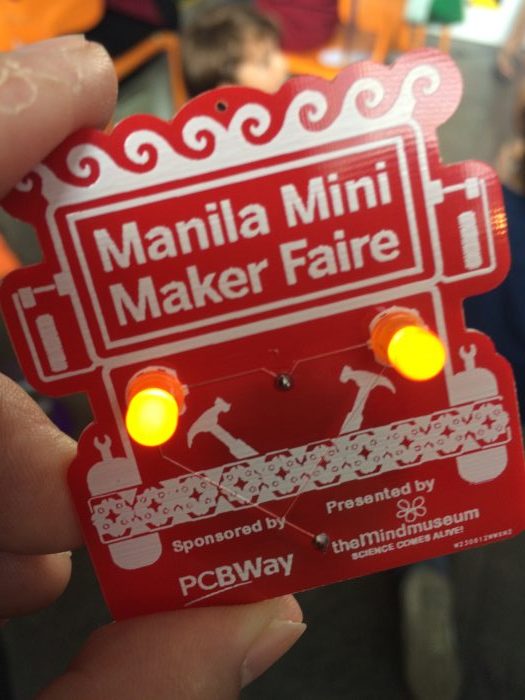 5. Lukas and Judah thought about how to make the world a better place with 3M Philippines.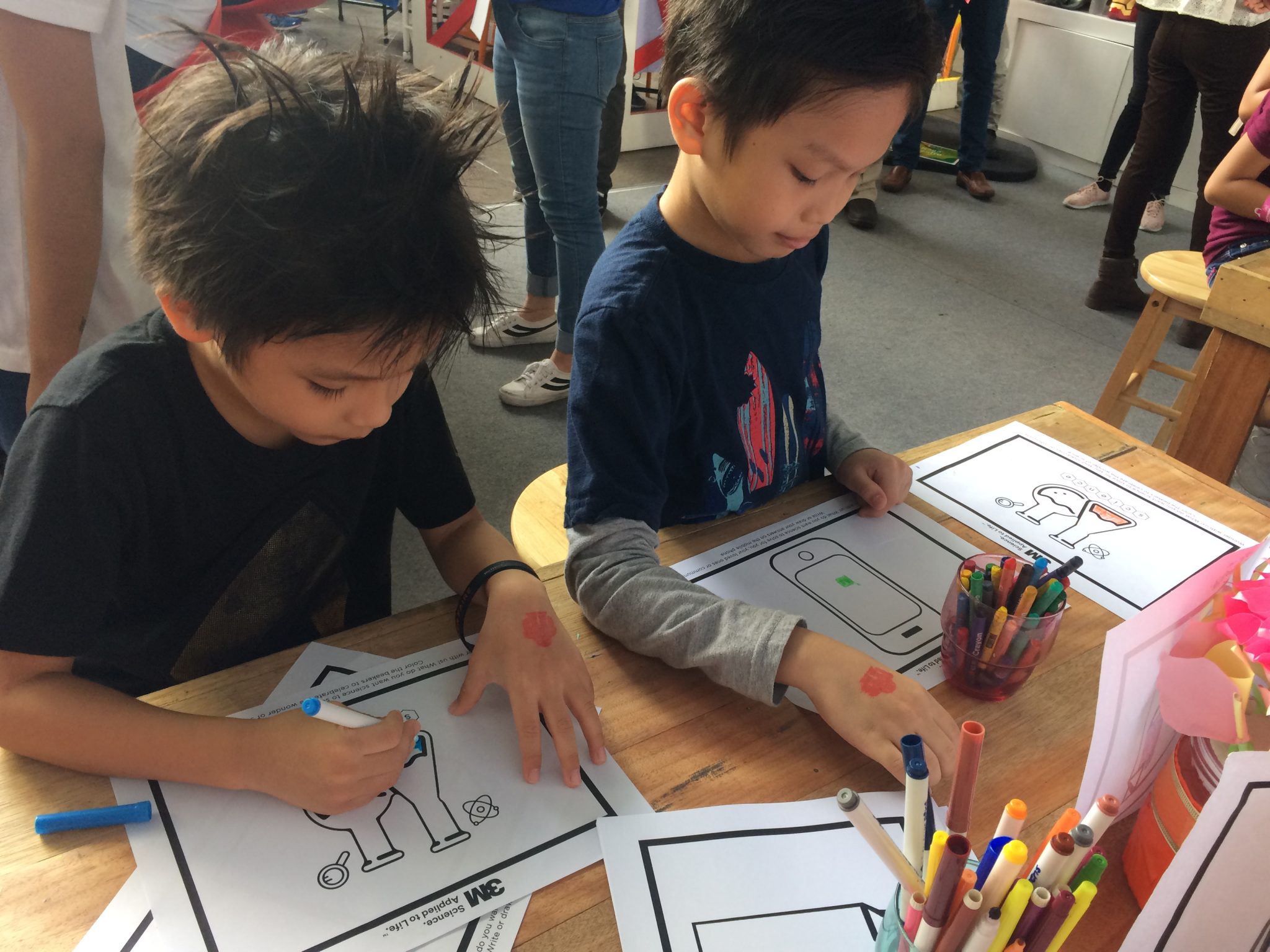 And we got this photo for FREE from them!
6. The boys shot hooped rubber duckies with rubber bands using popsicle guns at the UP Space corner. They also lifted Thor's hammer and posed as Dr. Strange.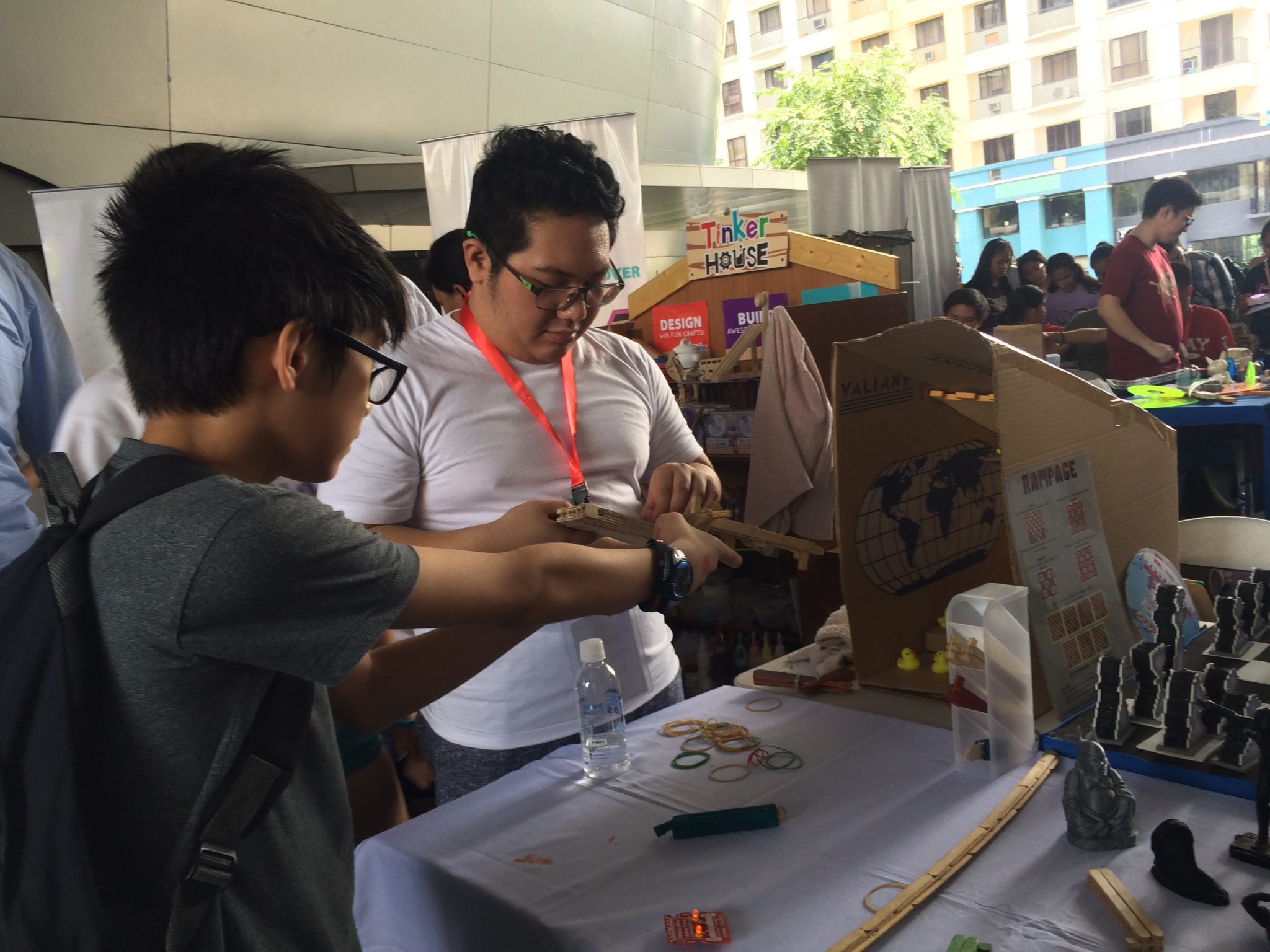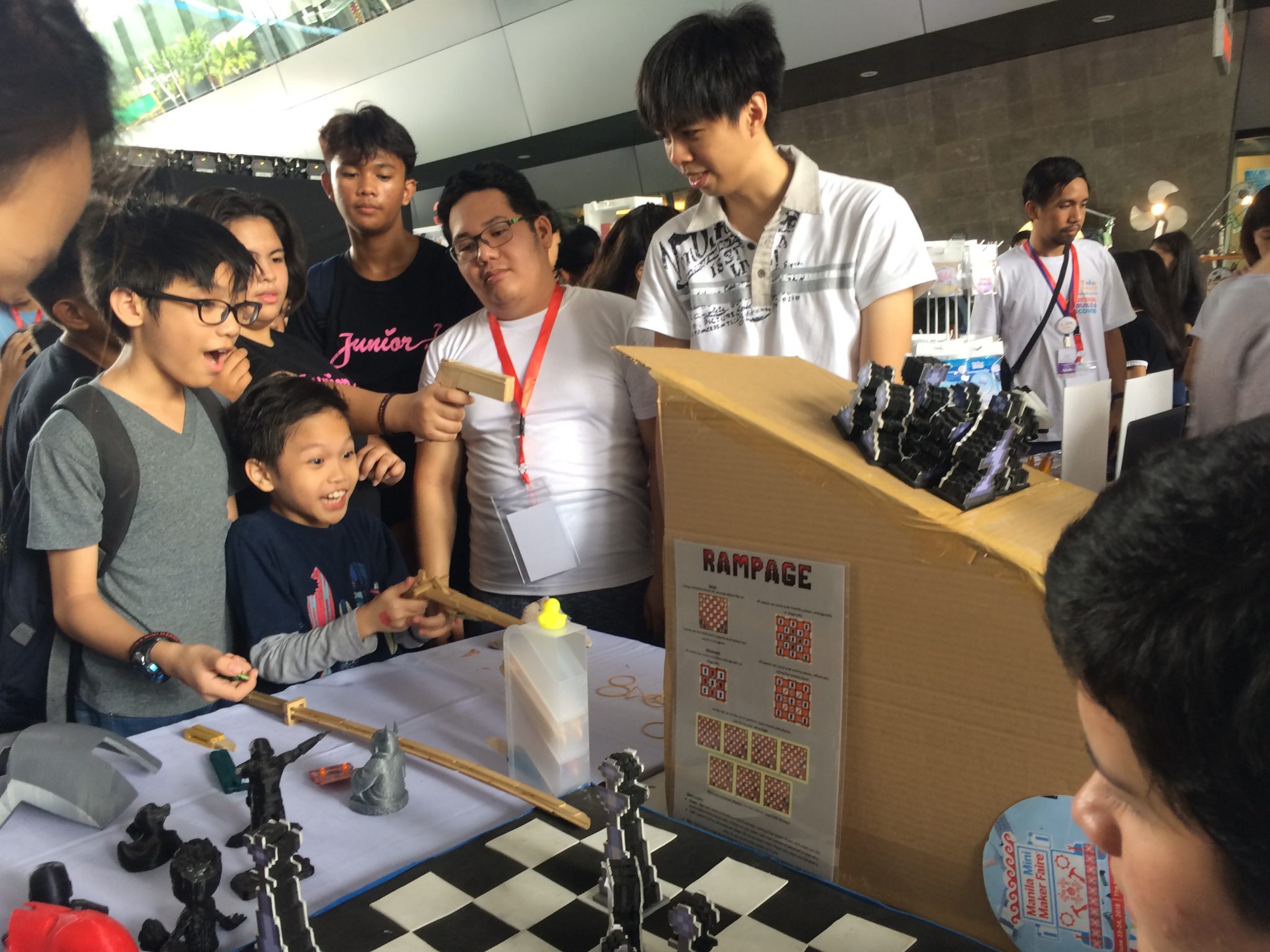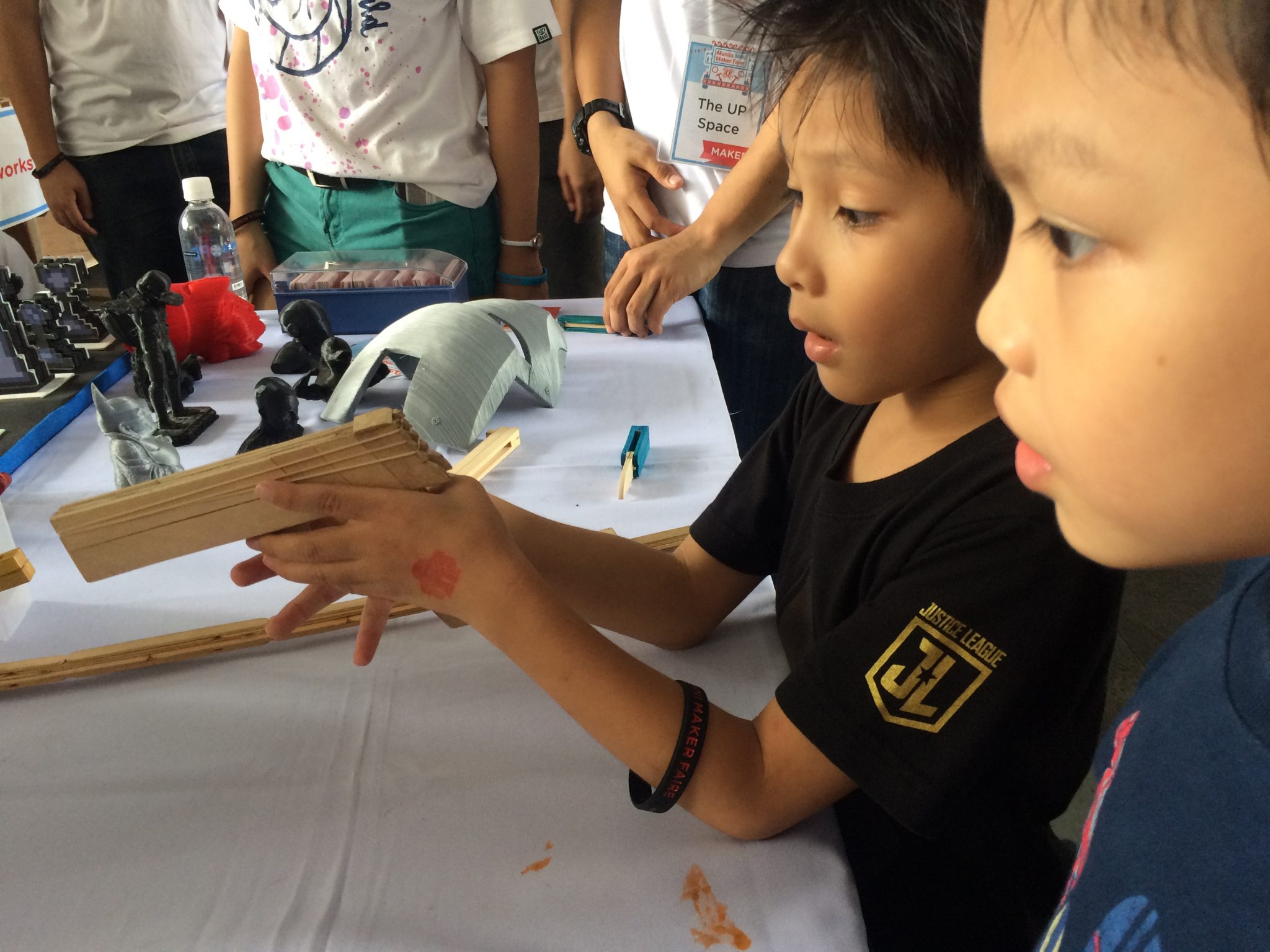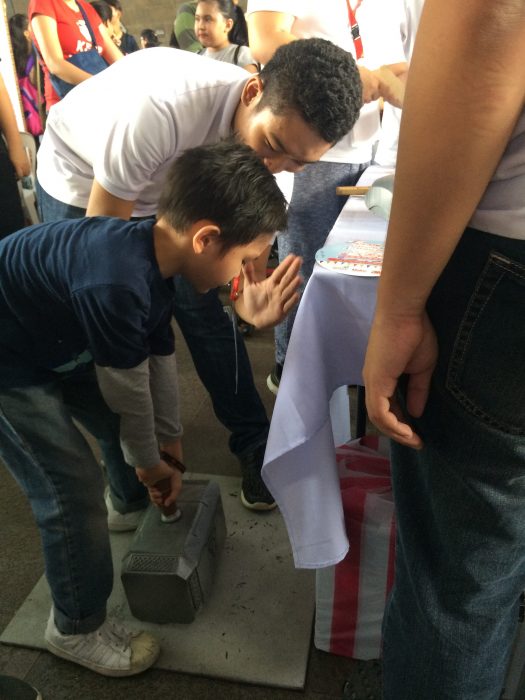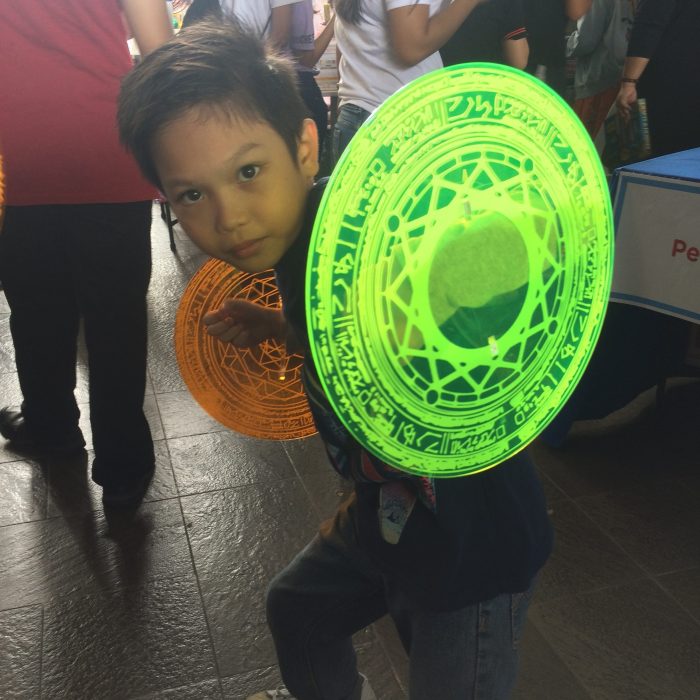 7. Judah stayed a long time at the Machibox Inc. booth trying to make a car that he could plug. Unfortunately, no one in the booth understood what he wanted to do and were not able to help him.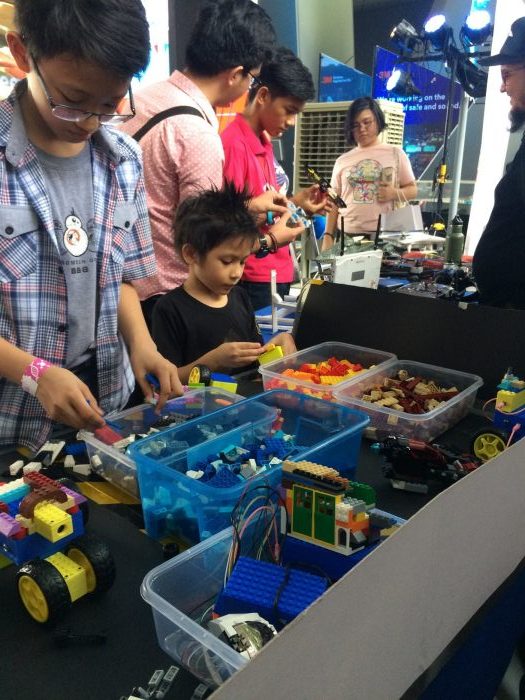 8. According to what seemed to me like a high schooler, this was created in separate pieces. He also said that they would go to the lab after school to make stuff.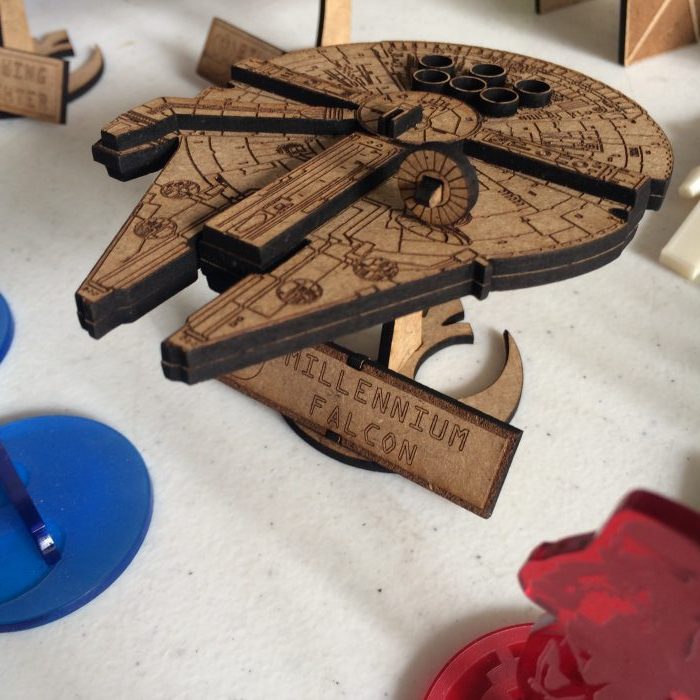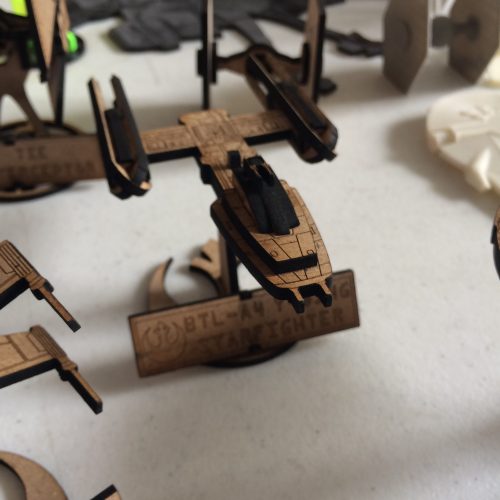 9. The kids got to play with swords made out of sawdust at the FAB LAB Mindanao Center of Innovation & Invention booth. I wasn't aware there's such facility that exists. Maybe one day, we could go there and have a tour of it.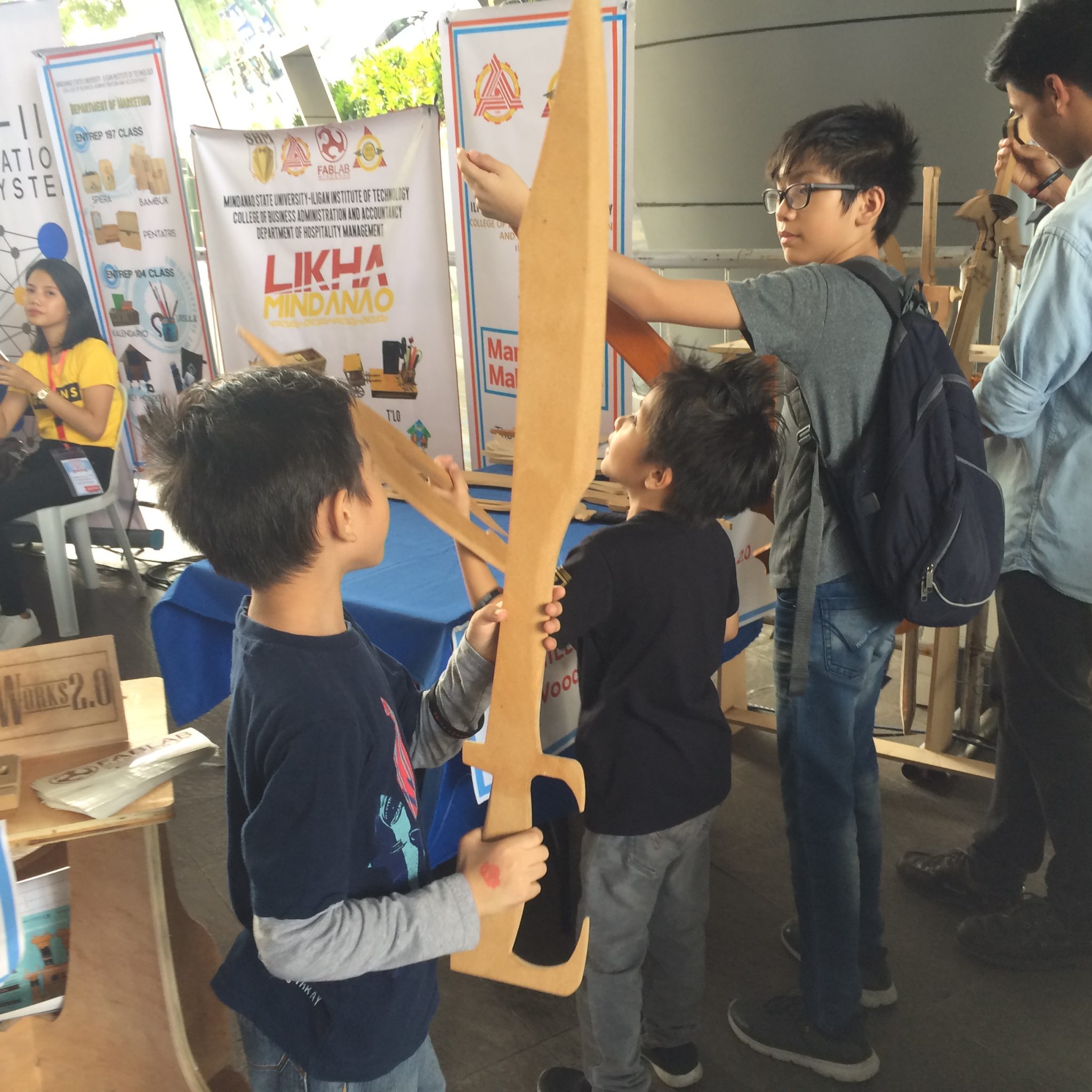 10. This man was kind enough to explain about drones to Judah.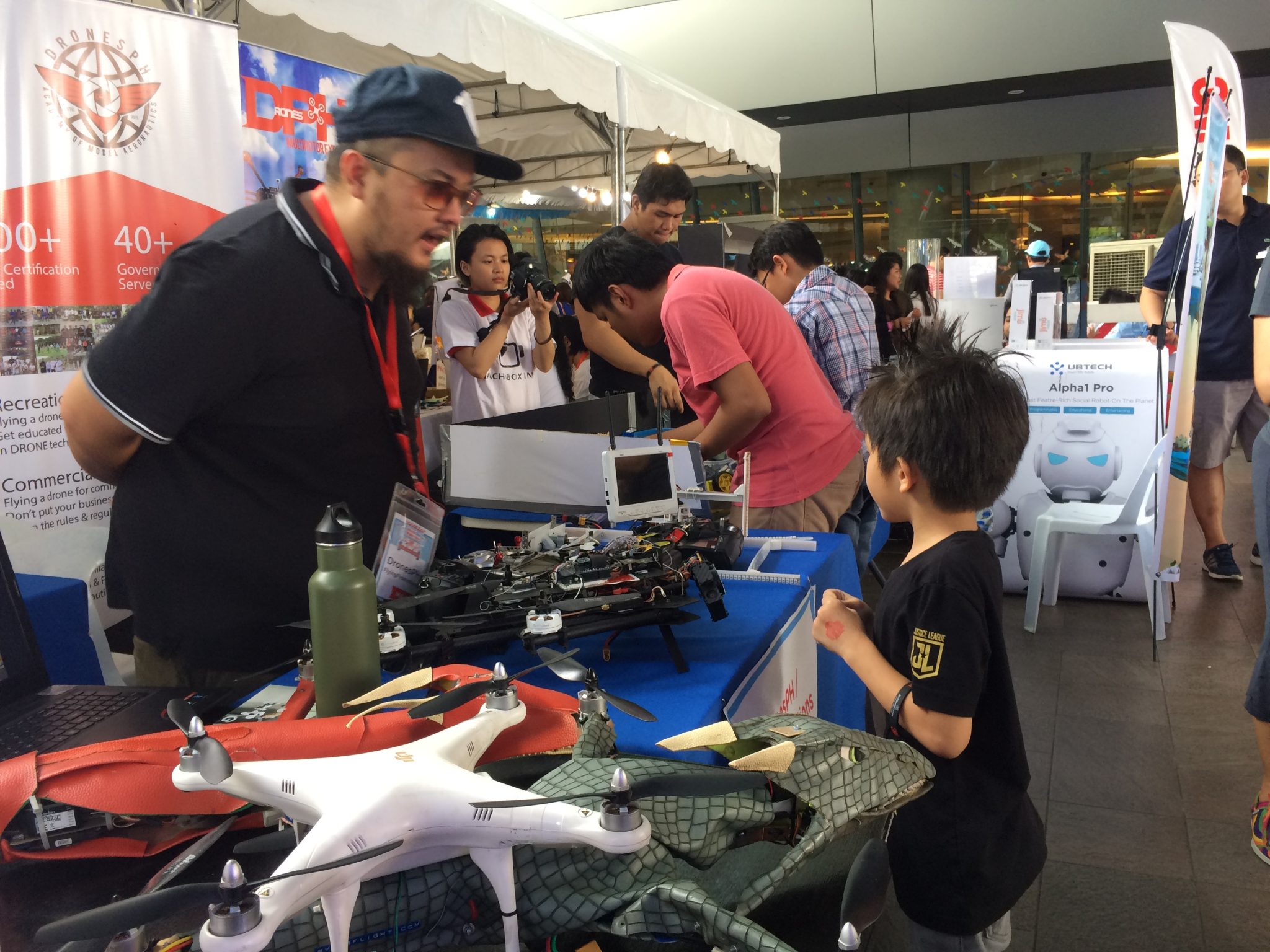 11. Robots all around!
This was LUNA (Land Unit for Necessary Assessment0). But what got me really excited was the Cytron flyer we kept from the event.
Pablo will be attending a Robotics class at Enderun this July and we're looking at how we can help enrich and supplement his interest.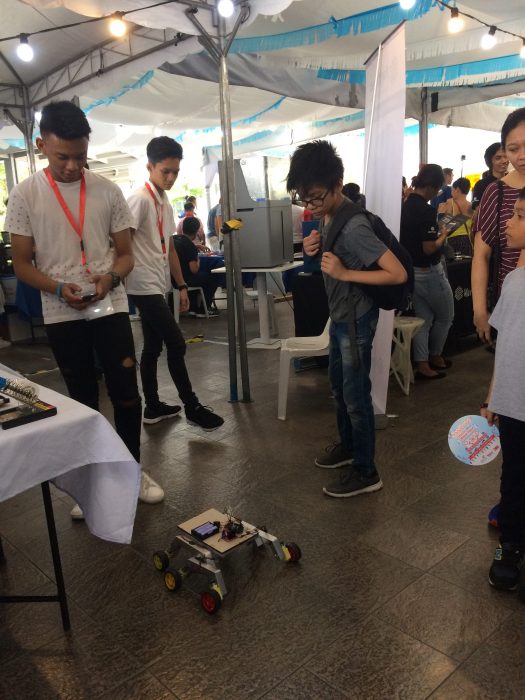 12. Oh! Before I forget, I think Vitrum Bottles is worth a mention. I remember watching a show on cable TV about making new things out of scraps and old things, and this booth definitely reminded me of it.
They sold some of their creations that day.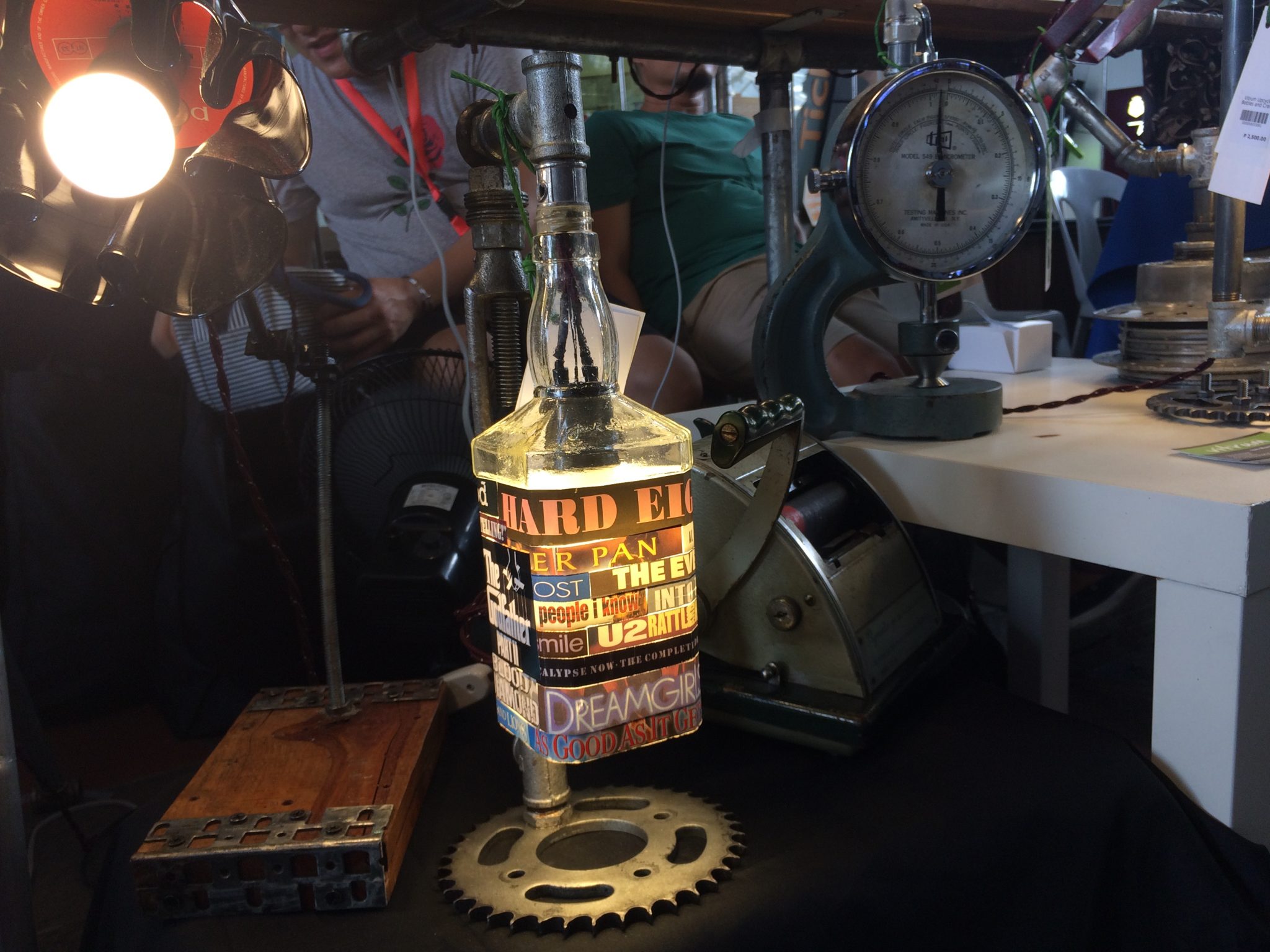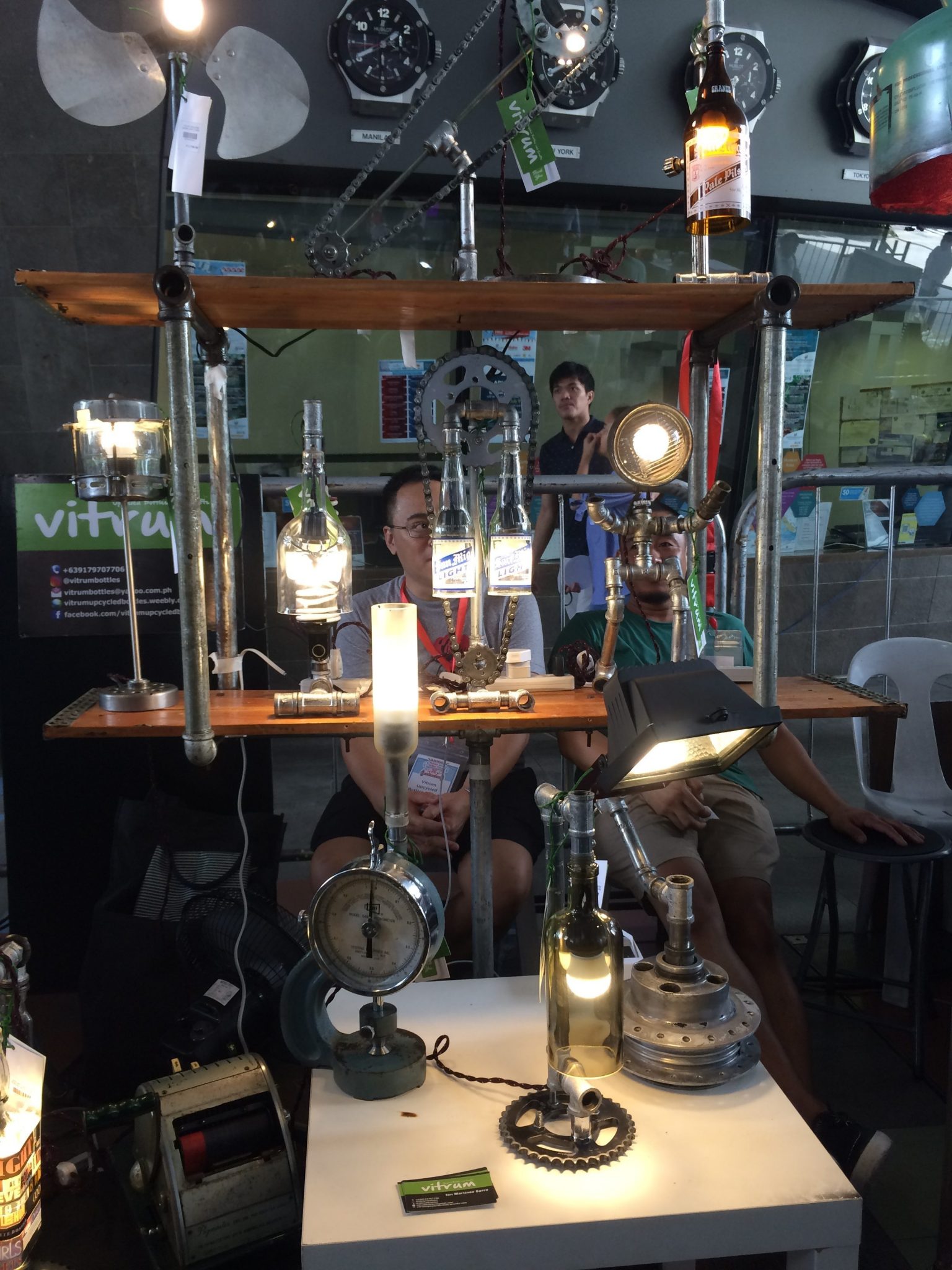 12. On our way out, we saw this thing and Judah couldn't help but press on the buttons to make..erm…buzzing sounds.

Why I took my kids to Maker Faire
I took my kids to Maker Faire because I want them to be inspired to create, to explore ideas and let their imagination run loose.
My kids are naturally creative. In fact, one of them is already an animator who collaborates with other YouTube animators and another who created his first pop-up "booklet" when he was 7. The little one is a daredevil, but oh, he's got so much potential!
I feel that they need to see such exhibits and be around real-life Scientists and Inventors for them to see how unlimited possibilities are. It's one thing to be able to do what others can do, and another to do what no one else has thought of doing.
Not that I expect them to end up to be Scientists and Inventors, but unless you expose them to such things and give them a chance at it, you'll never really know.
But then again, them learning to think out of the box is good enough for me.
According to a couple of articles I've read online, this is the faire's second year in Manila, and I'm assuming that there will be more in the following years. My kid's looking forward to the next one and says he's hoping to be one of the exhibitors in that one, so we've got work to do.
To know more about the featured makers this year, you make check out Manila Maker Faire's official website.