Our Family's Dental Experience at Affinity Dental, Makati
Now that the kids' Grand Ballet Recital, Ballet & Broadway, is over, I was finally able to book appointments for the family at Affinity Dental, Makati and have our dental needs attended to. It would be our first time to try their services which I've heard good things about from my friend, Honney, who is a regular client in another branch.
It would be Lukas' and Judah's first time to visit the dentist and I was pleased to see how conducive the facility was for little kids.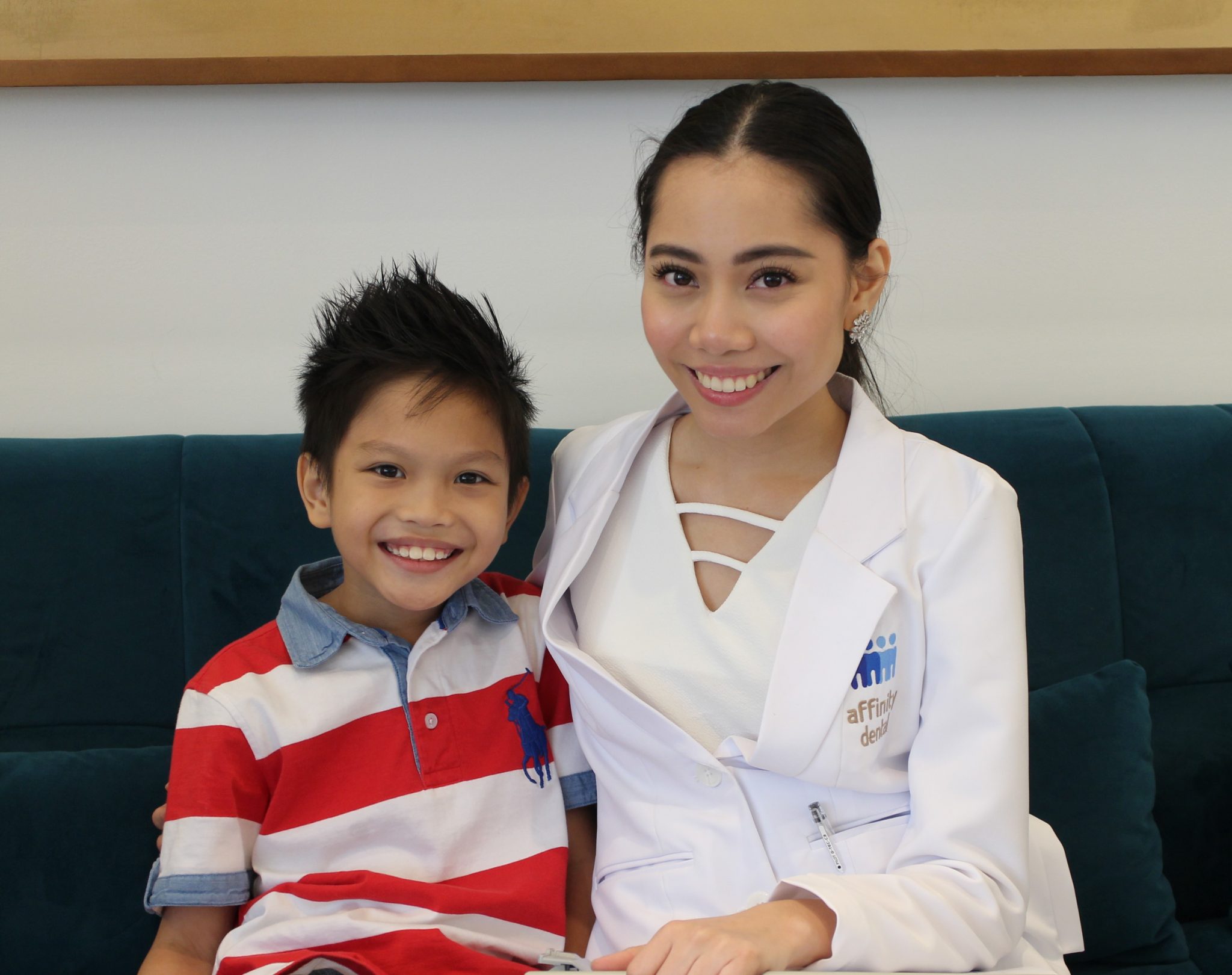 Hotel-vibed facility
To start, the lobby gives off a hotel vibe. It's pristine and pretty, with very comfortable, cushioned seats and a TV that plays Disney movies while you wait.
At the time we arrived, they were playing Aladdin, which happens to be on the kids' current favorite playlist.
The receptionist was also very warm. She greeted us with a smile and handed me two clipboards with forms for me to fill out.
We set two appointments – one for June 19 and another for June 21. Pablo and Lukas were scheduled on the 19th and the rest of us – Jay, Judah and I, were set for the 21st. We were all scheduled for Oral Prophylaxis and consultation as we all have issues with our teeth.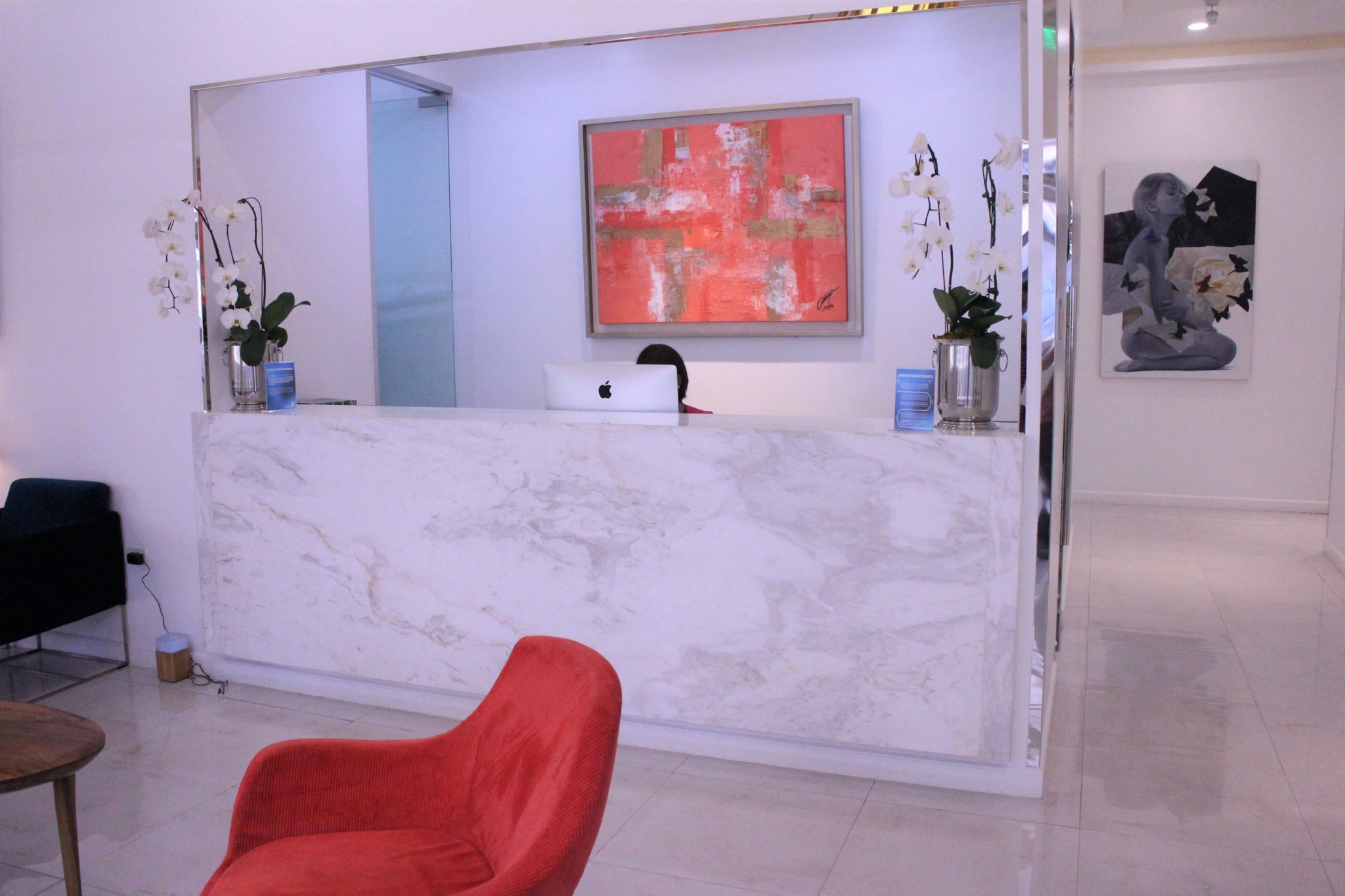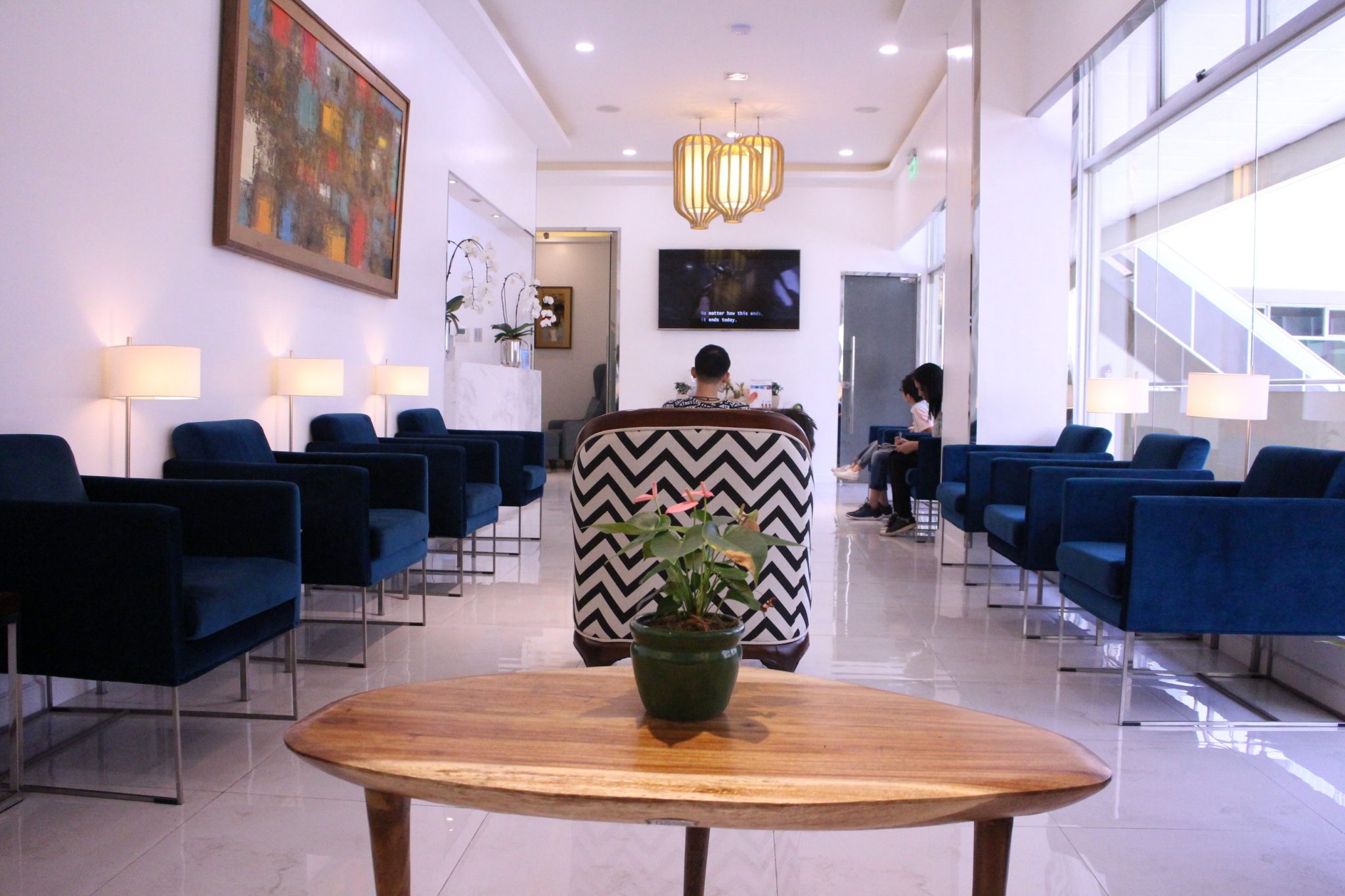 Waiting area at Affinity Dental Makati
Braces or no braces?
We've been wondering if the dentist would recommend braces for Pablo. It's the best time, too, since he's done with all his major commitments. His schedule, so far, only consists of music and dance training, and academics, so I think we can afford two years of him in braces.
However, after going through the X-ray machine, Dr. Raia said that he can't have braces yet because he still has a baby tooth that hasn't fallen off, and that his gums are not completely developed yet. We'll have to wait another six months to see if he's ready for them.
Dr. Raia advised that Pablo gets used to flossing which will be crucial once they put braces on his teeth.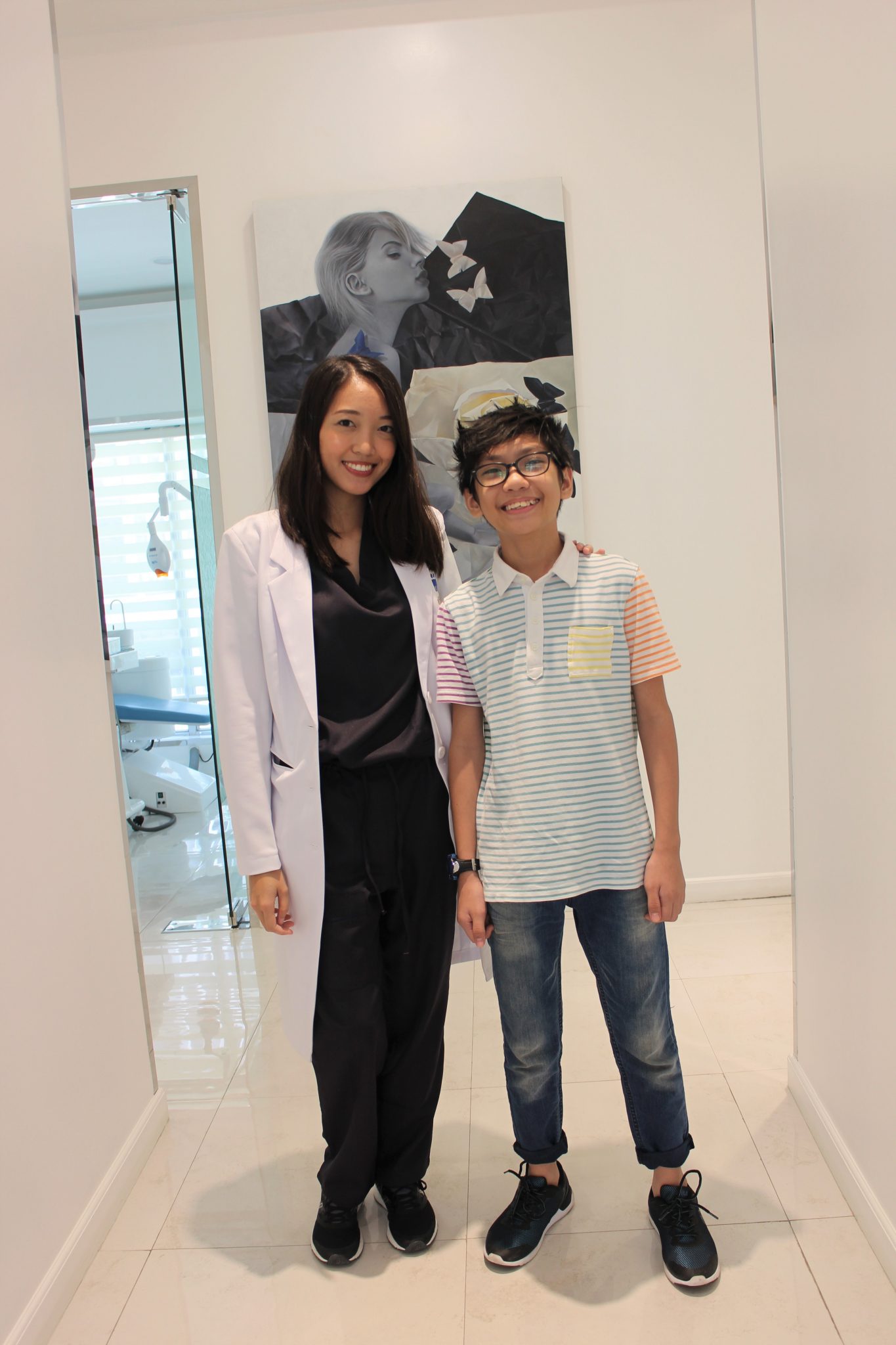 Plaque!
Dr. Marri, who attended to Lukas that day, said that she had to take out a lot of plaque from Lukas' teeth, and said that it could be because his upper teeth are already in front of his lower teeth.
She explained that upper set of teeth of kids his age are normally exactly above the the lower set, and that they just start moving forward as we grow older.  She said that putting sealants on his teeth can help reduce the build up of plaque for cases like his.
According to Lukas, Dr. Marri asked him to brush his teeth to see if he's doing it right, and corrected some of the things he was not doing properly.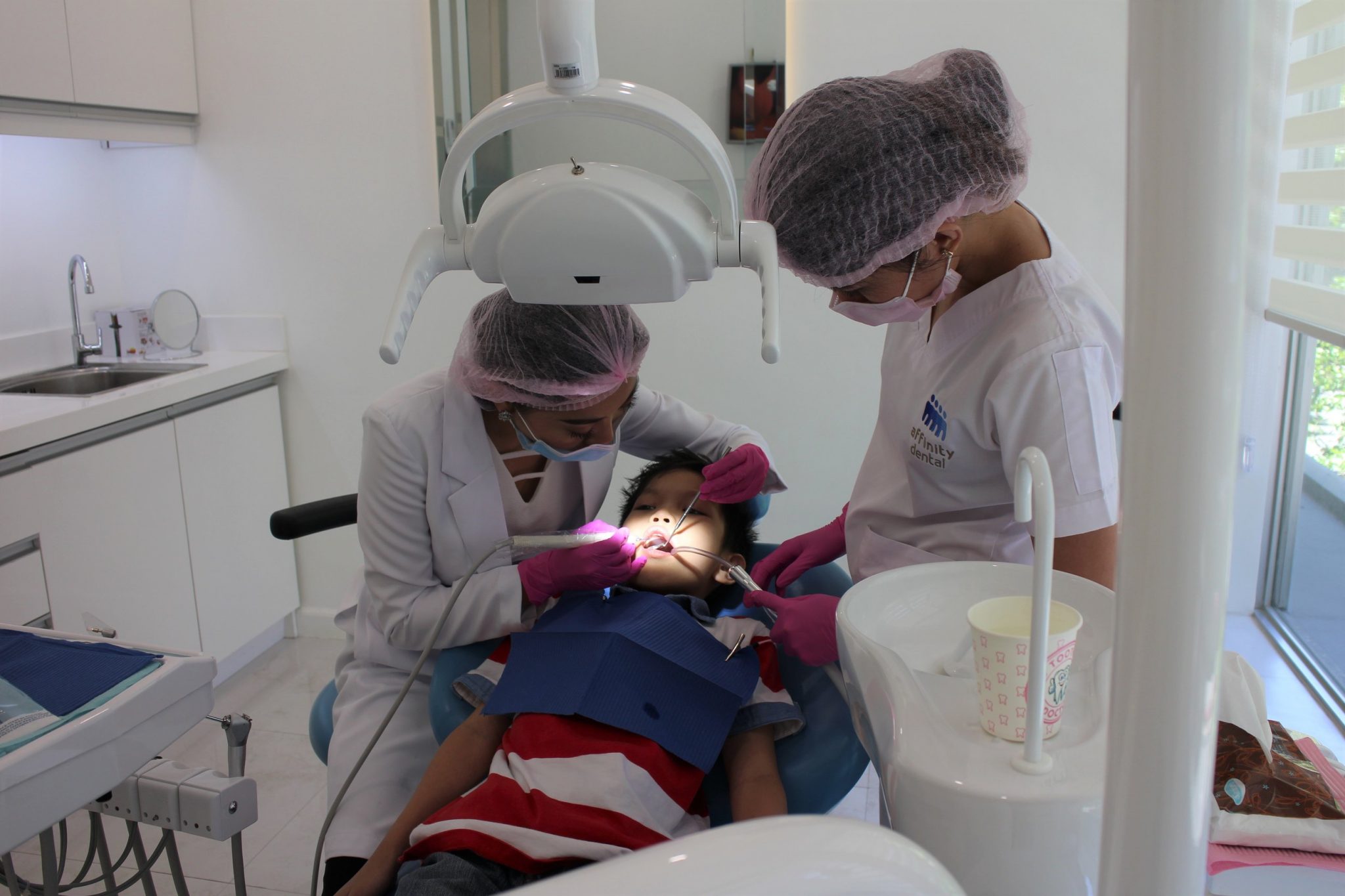 Judah was the most excited to sit on the dentist's chair. I think it's mostly because it makes him feel more "grown up" to do something his brothers are also doing.
I was a bit nervous on what Dr. Tina was going to tell me because he's the one who loves sweets and junk food, and I was anticipating being told that his teeth needs work. I was wrong. Dr. Tina told me the exact opposite – that Judah's teeth are in great condition.
WHUT???
But yeah, she did some light cleaning and let him go with a balloon afterwards.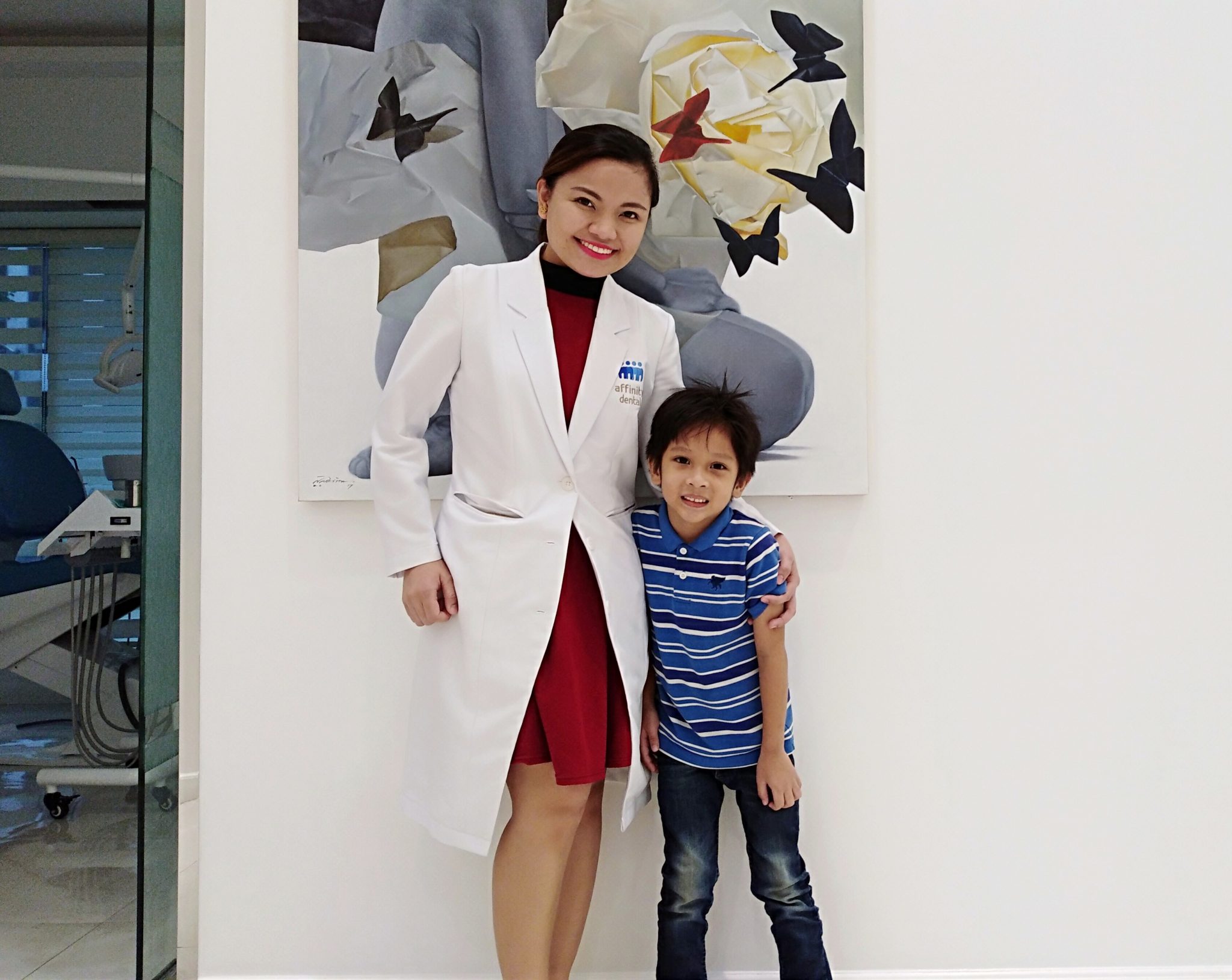 Getting schooled by Dr. Laura
My dentist was Dr. Laura who actually specializes in cosmetic dentistry. I was intimidated at first because she's not Filipino, therefore, her culture is different, so I was a bit shy to show her an old tooth that needs extraction.
But the dentist who took care of my husband Jay, Dr. Vito-Cruz, was male, so better Dr. Laura than him, I thought, haha! That's how much insecurity this tooth has caused me.
Dr. Laura was very kind and warm. She cleaned my teeth, which she said had a bad case of plaque (eeew!) and she told me that I have a mild case of Periodontitis, which is basically inflammation of gums caused by bacteria build up.
So embarrassing. I'm usually very conscious about my oral hygiene, but I've been a little careless lately, something I didn't want to admit at first, and was a bit defensive about.
But Dr. Laura didn't make me feel like disappearing forever from the face of the Earth. However, she didn't patronize me either. My gums need to be treated or I could lose all of my teeth if I don't shape up!
She explained to me that it's why flossing is important and that for my case, I should be getting my teeth cleaned every 4 months, and not every year. She said that my gums don't look too good.
She advised me to come back in four weeks so she can do deep scaling on my teeth again and check if my condition has improved.
She told me, though, that if my condition doesn't show any improvement, she will refer me to a colleague who specializes in Periodontal cases.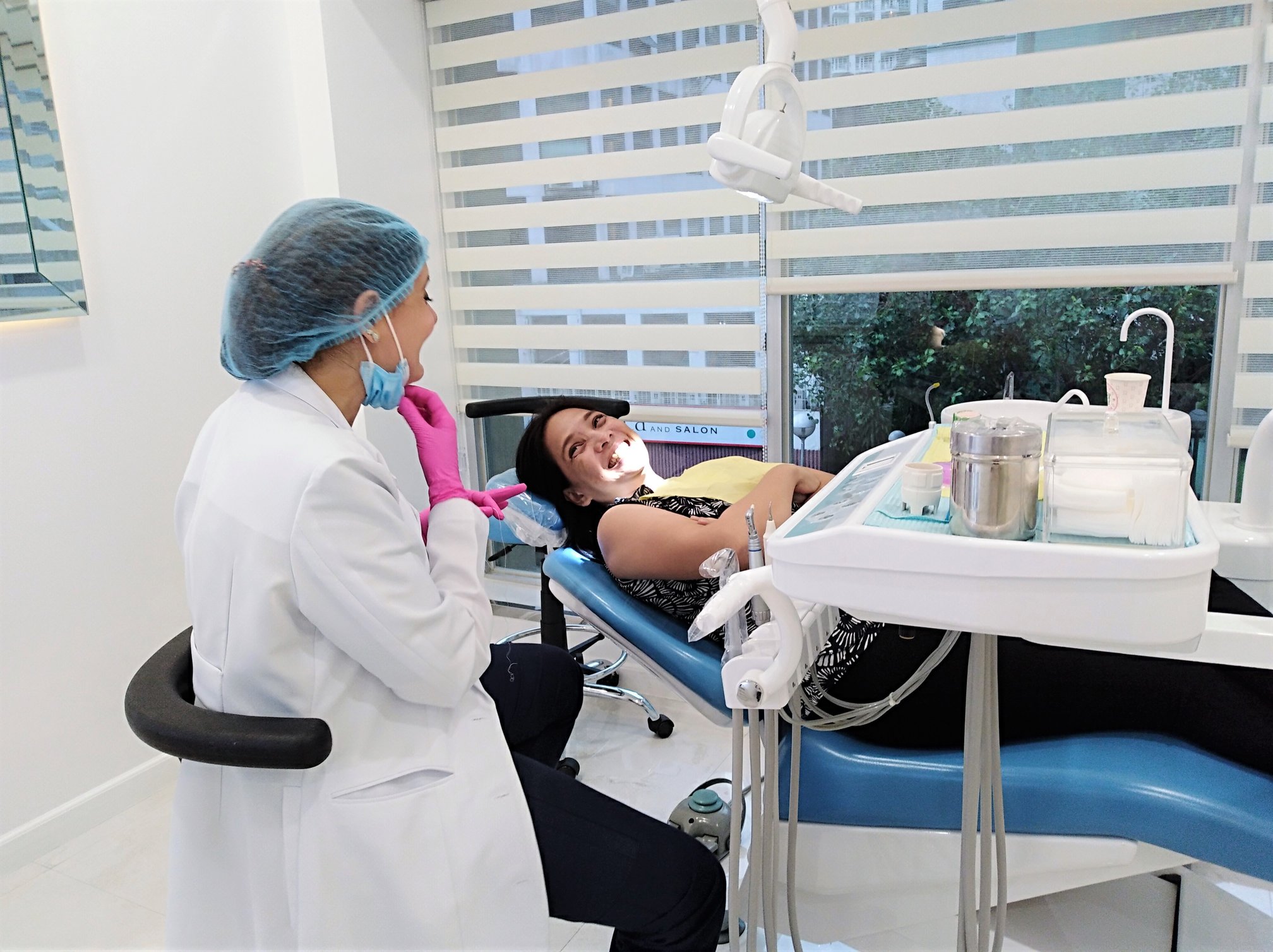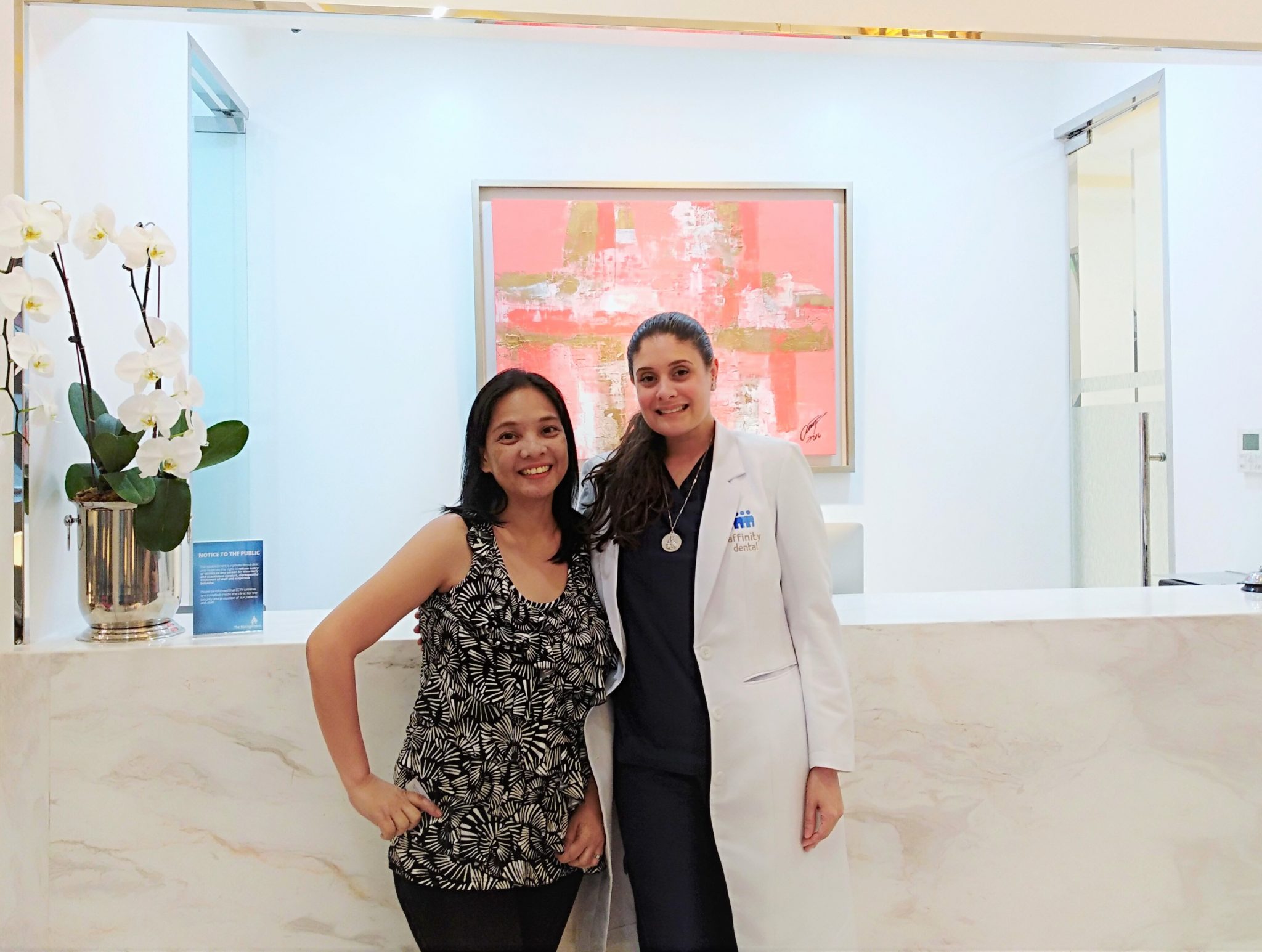 What causes Periodontitis?
In case you are interested on what causes Periodontitis, here are some of the possible causes that Dr. Laura enumerated to me:
1. Food left in your teeth and in your gums will cause bacteria build up.
2. Not flossing.
3. Vitamin C deficiency.
4. Unhealthy diet.
Dr. Laura's recommendations include me considering getting the family an electric toothbrush and Vitamin C you can get from Healthy Options, instead of the synthetic ones you can purchase at local drugstores.
She says it's because the Healthy Options ones stay longer in your body, while the synthetic ones come out of you once you visit the ladies' room.
We also talked about my long overdue tooth extraction. I admitted to her that I was afraid and the term "surgery" made me bolt as far as I could from dental clinics.
Dr. Laura explained that any dental procedure, major or minor, is considered "surgery" in dentistry. She told me that there are now new techniques for removing teeth.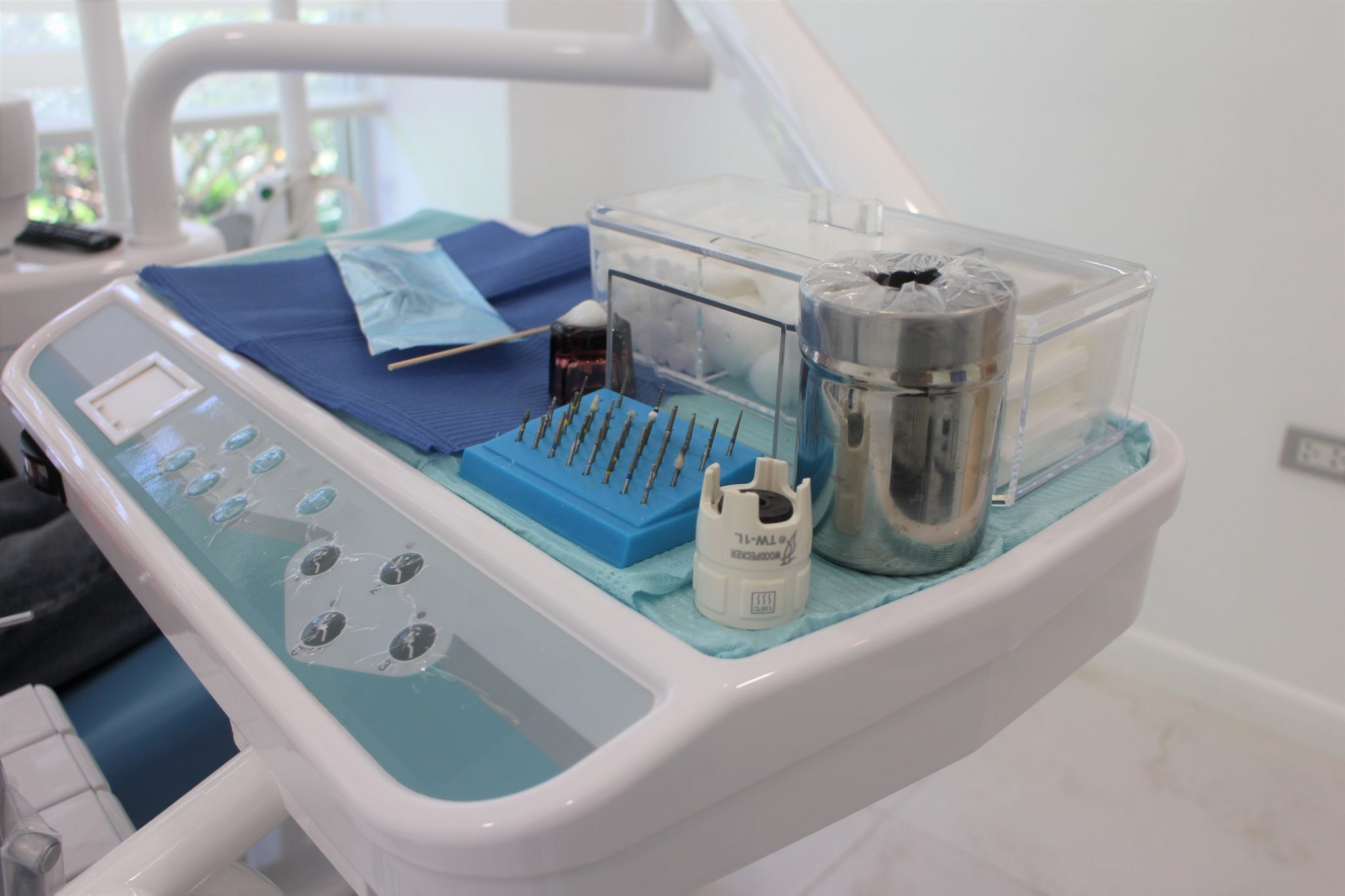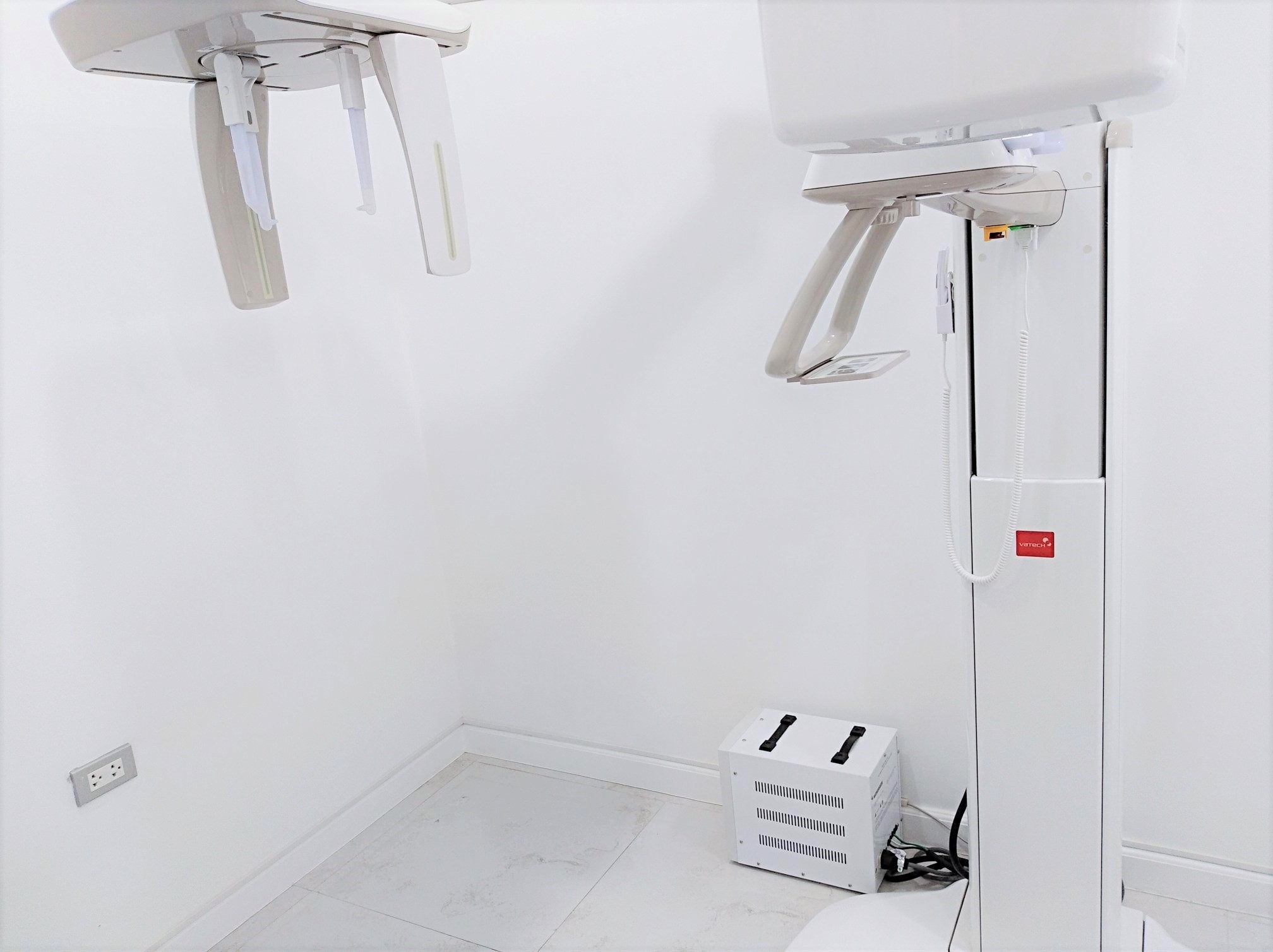 Overall Verdict
I really like Affinity Dental Makati because of the quality of service that they provide their clients – from their dentists to their highly maintained facility.
All the dentists that handled us were very thorough in checking our teeth and gums and in explaining what we need to know to better our oral health. I appreciate that.
I've seen the price list and I find them reasonable considering the modern facility, upgraded tools and equipment and updated dental professionals that they can provide.
Of course, some procedures are going to cost more. That's expected. As one saying goes, "Dentistry isn't expensive. Neglect is."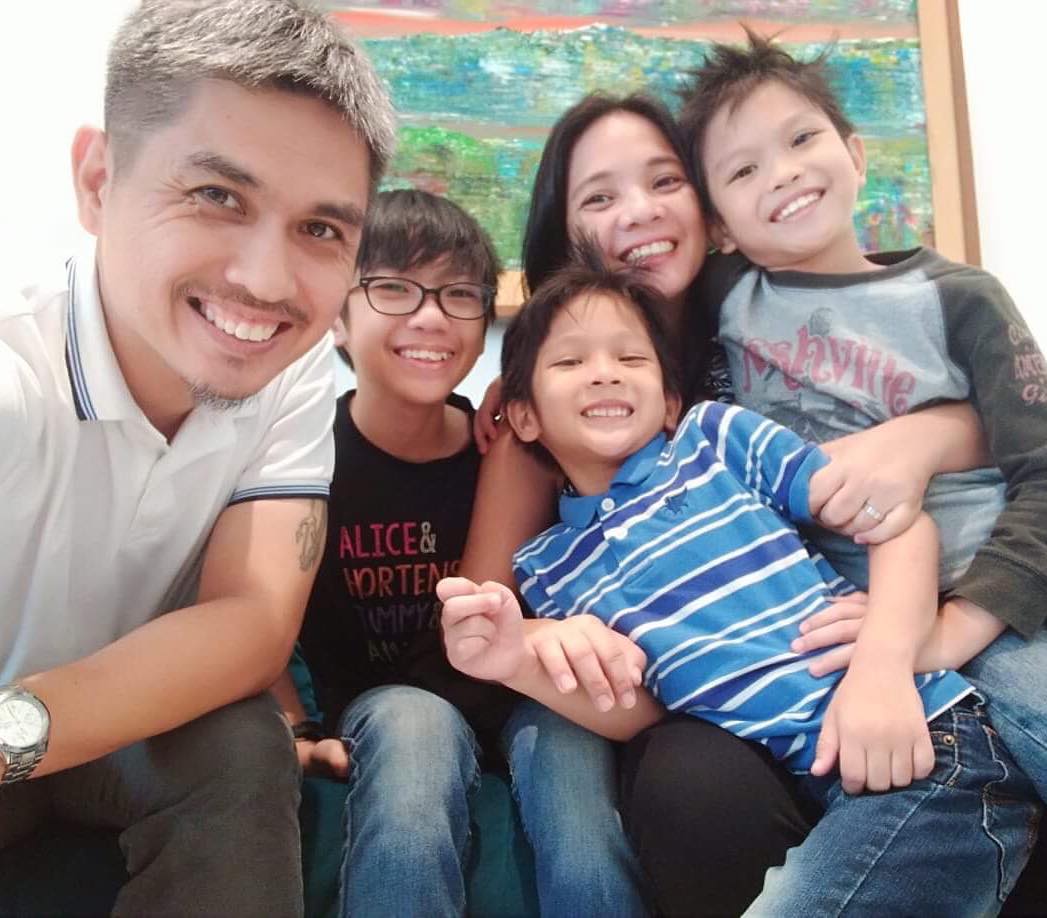 Affinity Dental, Makati is located at 2nd floor, Plaza One Hundred, 100 V.A. Rufino Street, Legaspi Village, Makati City.
For inquiries, you may call (02) 823.5571 or (0917) 584.6852. Or you may email them at [email protected]