It's been more than a week since the boys participated in Twinkle Toes Ballet & Music Academy's Grand Recital, Ballet & Broadway.
If you read my previous post on ballet, you'd know that I was only expecting the boys to probably just do some running around the stage and some arm movements here and there. And Jay and I would be sitting in the audience taking pictures with our phones and waiting for the show to finish so we can go to Max's for our usual recital celebratory dinner.
(READ: Boys in Ballet)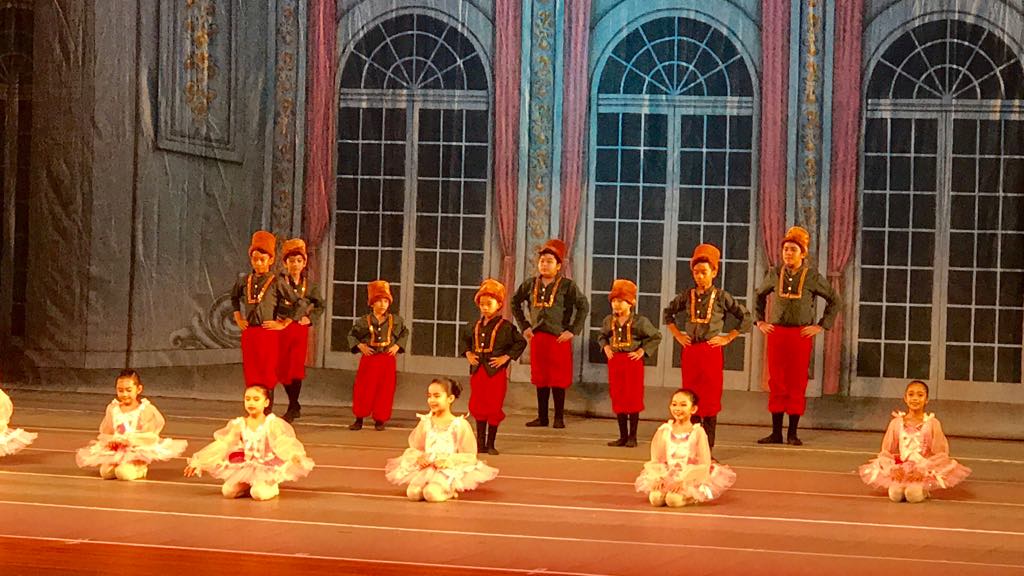 But that didn't happen, haha!
Ballet & Broadway turned out to be a 3-hour grand ballet and music recital that featured both classical and contemporary ballet performances, with guest performers, including one of mine (Pablo), singing some of the broadway hits that the ballet students danced to.
Lukas, who started training in musical theater this year, also sang a couple of songs in the show.
And my boys didn't just run around the stage or do some simple arm movements. They danced!
On the day of the recital, Jay and I ended up with all our hands on deck, from assisting in the costume changes to keeping tabs at the the tech booth to make sure the lapels were on when they needed to be.
It was hectic and toxic and noisy and exhilarating and exciting, all at the same time!
Going to the Mother Ship
Rehearsals were held almost everyday at the Fairview branch, in a little studio along the Commonwealth avenue stretch.
Just to be clear, students practice for the grand recital at the branch they're enrolled at. It's a special case for my boys that they had to join the Fairview branch for rehearsals.
Anyway, you have to understand that Twinkle Toes Fairview is the school's flagship branch.  The very first among the many branches they have all over Metro Manila.
The boys were thrown in to rehearse with more advanced Twinkle Toes students.
Many of the students in this branch have been training a lot longer than my kids. And I mean LONGER.
Some of them have placed in prestigious ballet competitions in the previous years and have passed the Australian Conservatoire of Ballet examinations with excellent scores. That long.
Even this 9-year old kid named Miguel could dance ballet like a dream! Our boys, including our 7-year old Judah, had no choice but to step up the gear to be able to keep up with the rest of them.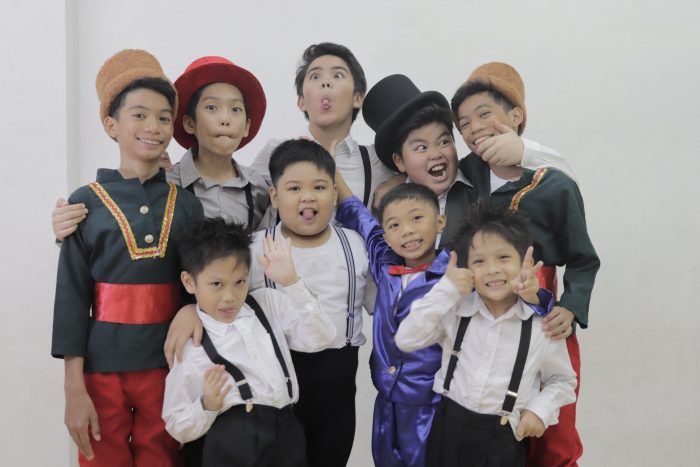 Team Work and Lessons Learned
Needless to say, despite technical lapses, the recital was successful on most accounts. The audience was enthusiastic – they giggled, they laughed, they cheered, they hooted and they applauded all night. The audience was a blessing!
I wish I was able to watch all the ballet soloists. Jay said they were all fantastic. All I've seen are a few video clips of and some photos taken during the event.
It wasn't a perfect production for sure, but there is always something to learn from each experience.
For instance, help where help is needed.
And I always find productions a good avenue to teach my children about discipline and commitment.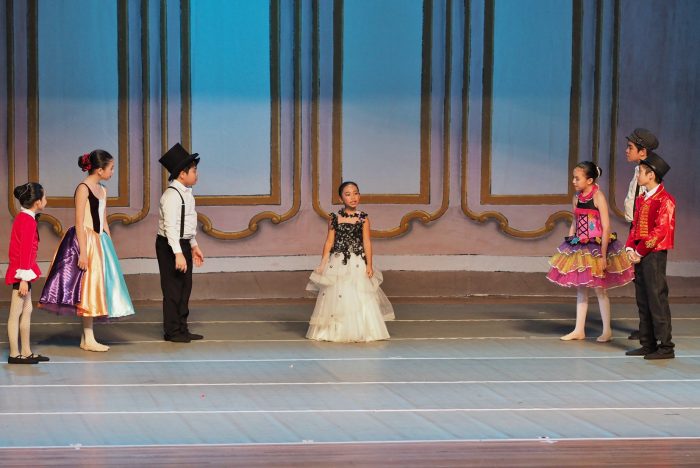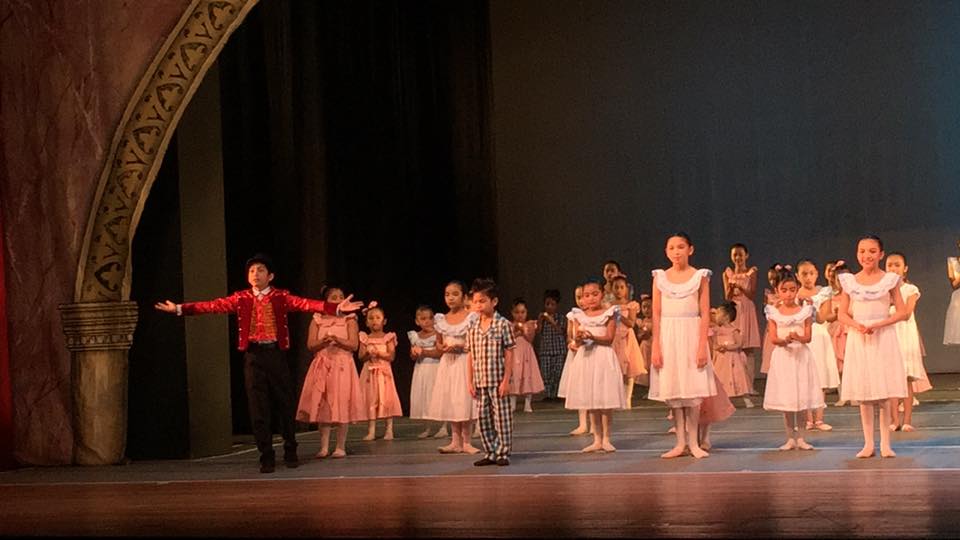 No Room for Whining
The Commonwealth studio is a bit of a distance from where we live. We had to take the train on most occasions to get to rehearsals on time. It was certainly not a walk in the park for me, having to bring all three kids all the way to Quezon City by myself, and on public transport yet, but I want my children to understand that it's how most dreams work — you have to be willing to make necessary sacrifices without complaining.
Booking Grab rides would have made it easier, but riding the train saved us PHP 400 a day from the rehearsal expenses.
God's grace abounded in our daily commute. Our train rides weren't at all bad because we were allowed to ride the special car for pregnant women, seniors and commuters with small children.
We didn't have to elbow our way through packs of people that scrambled wildly to get in or off the cars. We didn't always have seats, but the car was spacious enough to breathe and relax.
And it would only take us 30 minutes to get to Quezon Avenue from Ayala, making the commute less stressful and exhausting than it would have been.
On Humility
On my first few days of reflecting on the turn of events, I posted this on my Instagram:
One of the things I love about putting my kids on the stage is them learning to do things together as a team and learning how to work hard to put out a good show.

There's no "I" or "Me." It's always a "We."

And for performers, "We" takes a lot of humility.
Jay and I came from the entertainment industry, albeit, the less glamorous side of it. But we know that the only way for productions to work is to set aside your personal preferences and align yourself with the team.
The guest performers have all been used to the standards their home companies have set for them, and there were many things about the Ballet & Broadway production that they were not accustomed to. But they brought their acts together, focused on what they needed to do, and pummeled through with their performances.
Such a show of maturity from all of them.
It helped that family and some of their friends from theater were there to cheer them on. And in our case, our kids' godparents and best friends came in full force.
(READ: Boys in Ballet, Let them surprise you!)
Young dancers
And it's not just the guest performers I'm talking about here. Most of the dancers are young. Heck, one of the choreographers is a 14-year old dance prodigy!
And these dancers had to learn to work with the new faces that invaded the comforts of their home studio to deliver such wonderful performances. If you must know, some of the "best dancers" I'm talking about are only between 7 to 11 years old.
And they had to learn so much choreography! Did I tell you it was a 3-hour show? I just thought I'd stress on that.
Backstage was crazy! I can't speak for all branches, but the  tiny dancers I've grown familiar with in the Fairview branch were running back and forth, rushing to change costumes to get back onstage just minutes later.
Onstage, they were flying and twirling and bending and cartwheeling and doing the thing they're born to do.
They're amazing!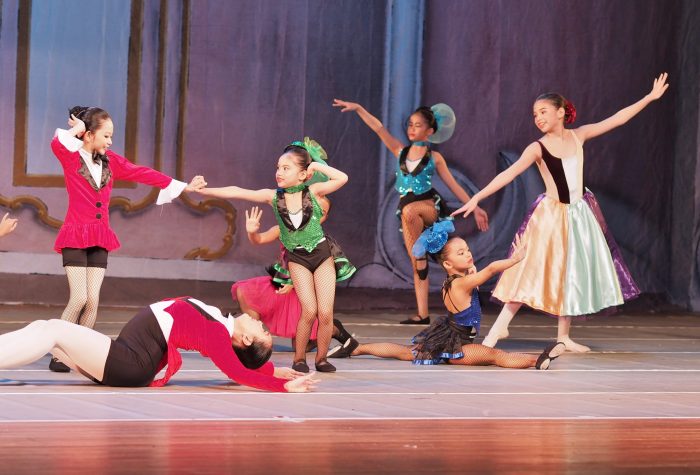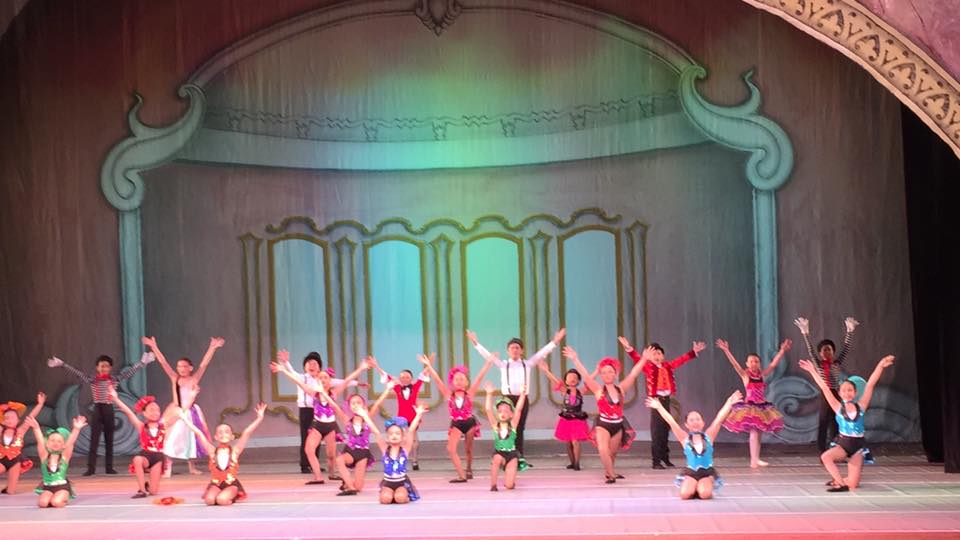 Someday, one day….
The difference between this recital and my kids' other prods is that the stage parents in this one have all access to the inside stuff and going ons of the production process. That's why on some days, the stress levels in stage parenting were higher than usual, haha!
But the thing about knowing the going ons is that you will know when help is needed. And if you are able, it's an opportunity to step out and ask if you can lend a hand.
It wasn't a perfect show, I'd give you that, there are plenty of things that the production needs to improve on, including training the kids not to talk in the wings while waiting for their turn, haha! But if you've witnessed how hard the team worked to stage this recital, you will see the beauty beyond an imperfect show.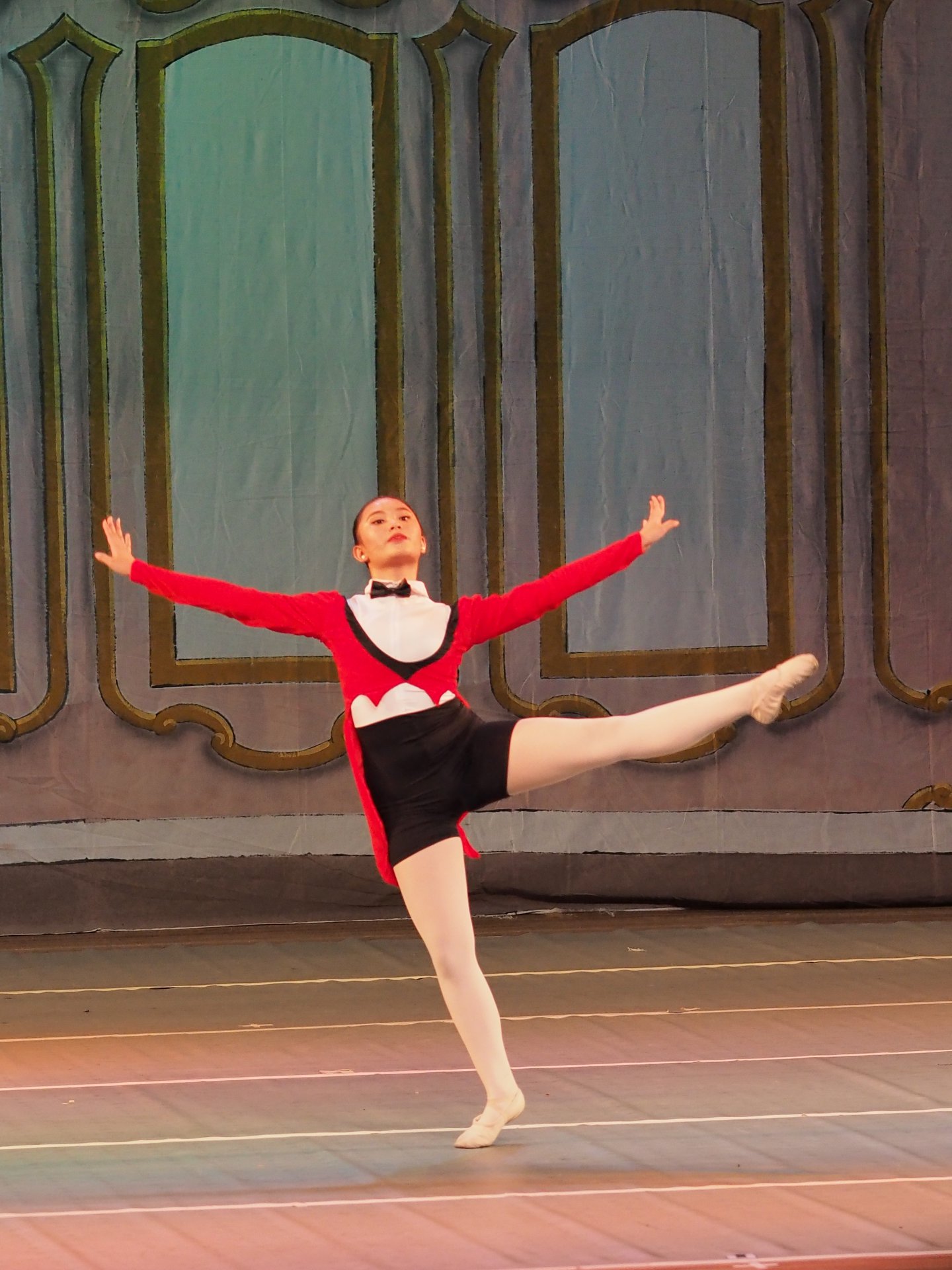 Quiet days ahead….
Today, my kids are going back to their ballet class in BGC under their beloved Teacher Tara Leach.
They will be joining their Fairview branch friends, perhaps, once in a month, to get more training and to keep the connection. After all, they will be dancing together for years.
The kids have no confirmed projects on the calendar, so far. We've resumed working on their homeschooling modules, Pablo has gone back to working on his animations and will soon rejoin the Kids Music Team as a keyboardist; Lukas will be doing voice overs for his dad's animations again, and we'll be shooting his and Judah's next episode for their YouTube channel this coming week.
In many ways, I appreciate the simplicity of the following weeks.
Teacher Cherrie Umbalin
I won't be surprised if one day, Twinkle Toes' ballet grand recitals will be a "thing" that ballet hopefuls will line up for to be part of.
And let me tell you why.
Because …Teacher Cherrie Umbalin.
Sometimes, one must silence his own voice to be able to hear another. And I hear hers.
She is a ballerina, herself. And if you step close enough, you will hear her heartbeat.
I see her heart to provide the students the best training they can get. Employing the help of whom she sees are highly skillful ballet coaches who can teach her students both the heart and the techniques the art requires; to establish an avenue to train their students on bigger platforms to prepare them for their professional ballet careers. She's got her work cut out for her.
Twinkle Toes Ballet & Music Academy in BGC is open to tween and teen enrollees. If you have a child who is between 10-18 years old who would like to learn ballet, you may inquire through 0917 546 0515 or through Twinkle Toes' official Facebook page.
See you at the ballet!
Update: Our kids have withdrawn from their scholarship at Twinkle Toes Ballet & Music Academy but maintains a good relationship with the academy.
————————————————————————————————–
"Humble yourselves, therefore, under the mighty hand of God so that at the proper time he may exalt you" 1 Peter 5:6.

"All things are possible for one who believes" Mark 9:23.