Review: Crystal White Skin Care
Being in your 40's is a totally different story when it comes to beauty regimens. At least for me, it is. My beauty regimen in my younger years consisted only of washing my face with whatever soap we have in the bathroom and brushing my teeth.
But being in your forties will make you reassess how you take care of yourself and your skin once you see the difference age makes on it. For instance, skin tags or skin discoloration which made me start considering whitening products like Crystal White Skin Care.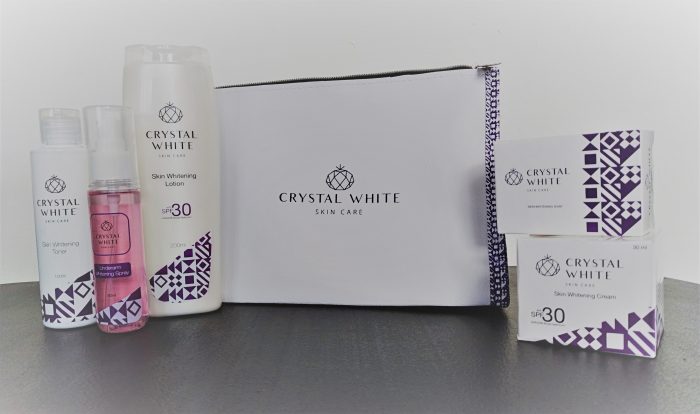 My Crystal White Skin Care products came as a set – Soap,  Skin Whitening Toner, Skin Whitening Cream, Skin Whitening Lotion, and Underarm Whitening Spray.
There's been talk about how Filipinos are so obsessed about having fair skin. While it may be true for others, it's not always the case. I got interested in trying out Crystal White because my freckles aren't cute anymore. It looks like I have the map of Australia on one cheek and the map of Singapore on the other. I need an effective skin care line that has whitening capabilities to lighten  my maps…er…freckles.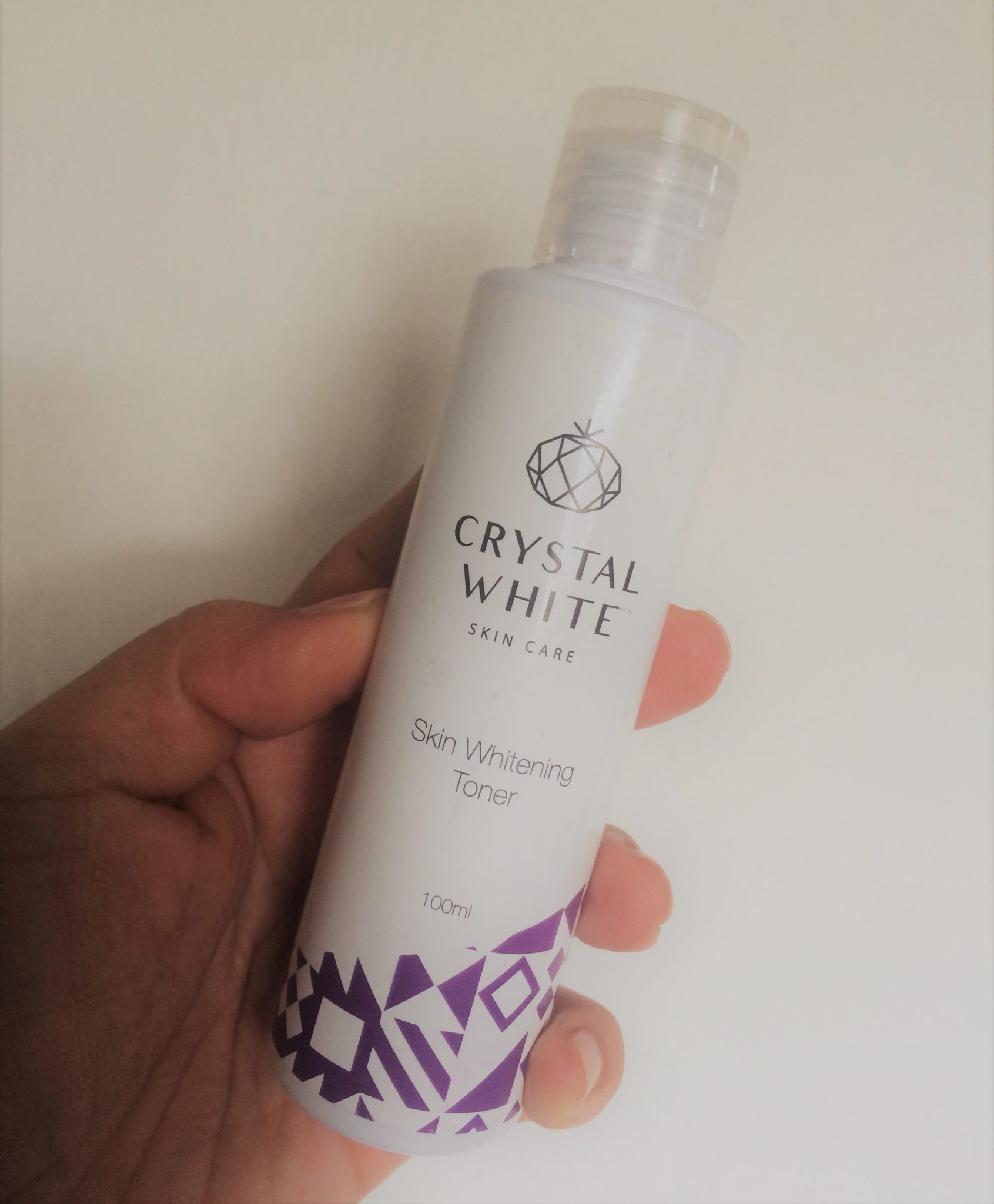 I've been using Crystal White for two weeks now and here's what I think:
1. The Skin Whitening Toner is my most favorite! I've been looking for the right toner for a while now and I've been trying out a few local and Korean brands. But this one, by far, gave my skin the right feel. It smells like cucumber and it doesn't leave an over-stretched, over-dried feeling after you put it on your face.
It tones AND moisturizes and I think that's sweet!
2.  Crystal White lives up to its claim that it reduces fine lines and age spots because I saw the result the very next day. It's not that I no longer have wrinkles, but I had some lines under my eyes that I specifically marked in my head before I put on the cream and the next day, a lot of the lines were gone.
I also saw my facial spots lighten after a week's use, so yay!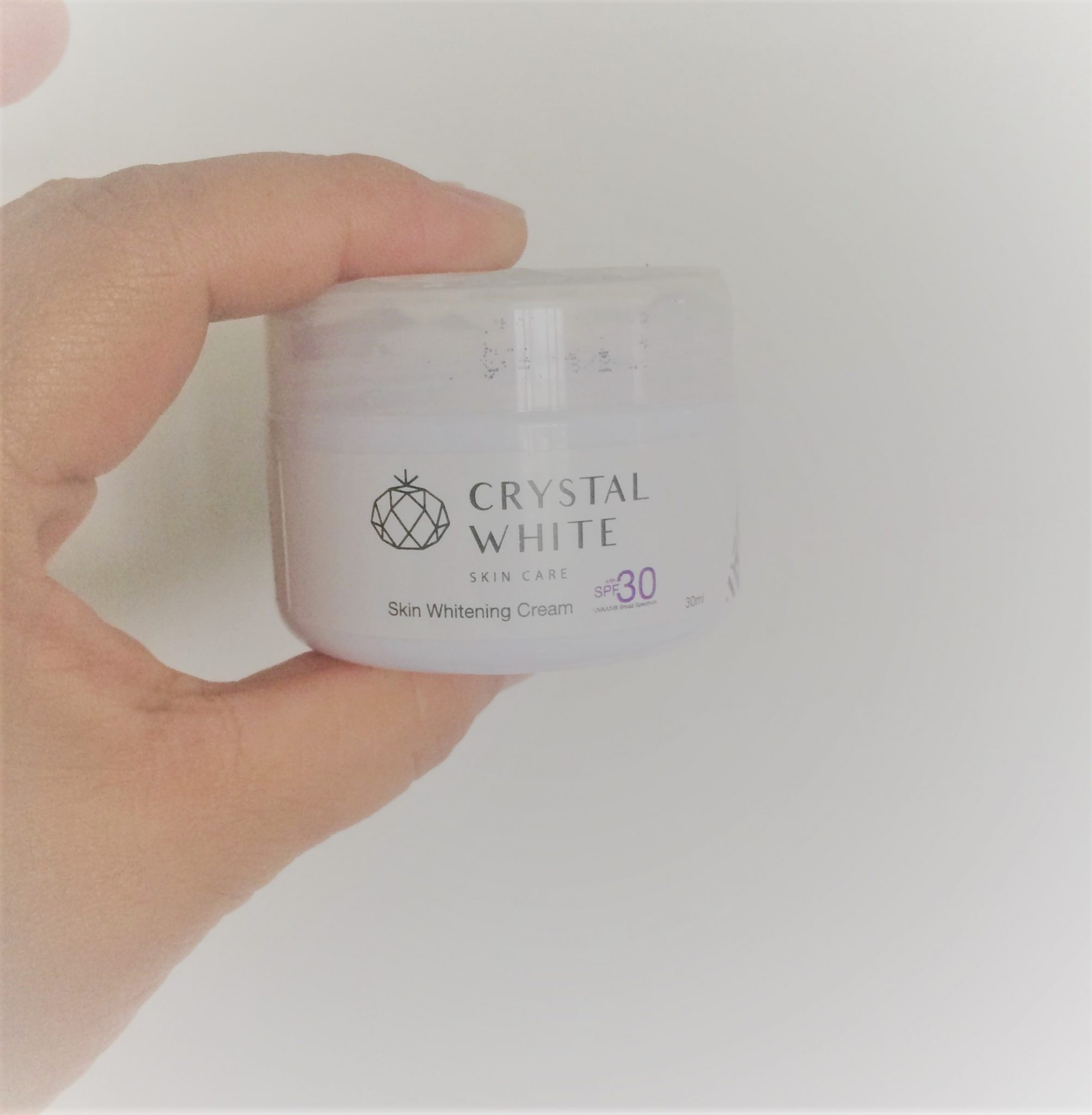 3. The skin easily and quickly absorbs the cream and the lotion. It leaves no greasy feel, which is what everybody hates. And the skin on my face and my arms and legs actually felt soft and smooth. Ask my husband, he'll tell you, haha!
4. I don't really have a need for an underarm whitening product, I'm one of the blessed ones, hahaha! But I used Crystal White Underarm Whitening Spray because it smells lovely and it makes me feel fresh all day.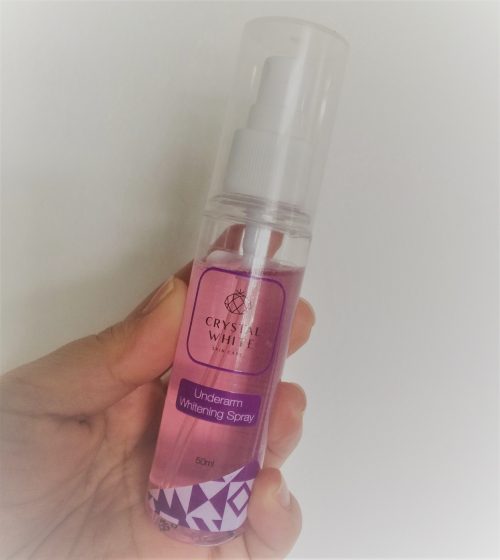 4. SPF 30! I love that these skin care products have sun protection. If you're in a rush and can't put on additional sunblock, at least you know that you already have sun protection when you put Crystal White on. It doesn't take so long to do so, so up and away you go once you've applied it.
5. Just like I said in #4, I find the facial cream easy to spread and apply. You don't need a thick layer to spread it on your face, you only need a small amount and you're good to go.
6. I have problematic areas in my elbows and feet. Although I don't see any drastic whitened effect on my knob areas, I do feel that the rough skin softens whenever I put Crystal White lotion on them.
7. My gauge on whether a whitening product is effective is when people notice the changes. So far, in two weeks, no one has said anything about me getting whiter. But I do think that the spots on my face lightened, so maybe whitening effect just isn't a drastic one.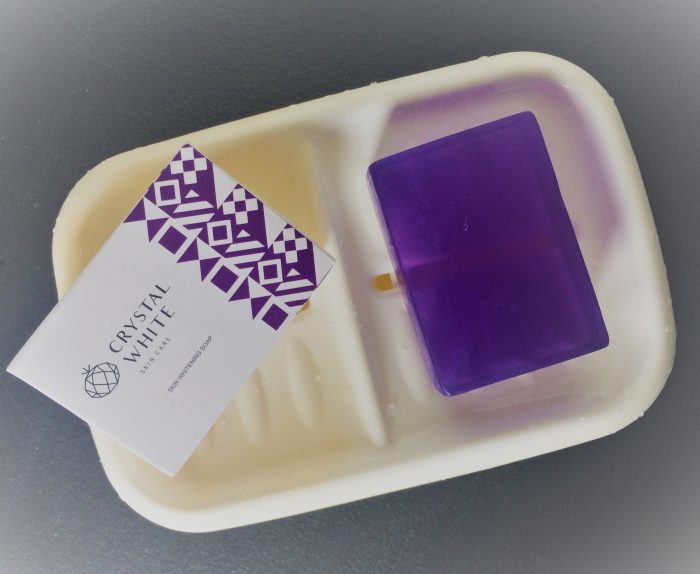 8. I like the soft and gentle scent. I remember trying out a popular brand that makes you smell "old." This one smells fresh.
9. The soap was okay. The label says it's anti-microbial which makes it not just a cleansing soap which I didn't think it was because it just looks like plain glycerine.
It runs out quickly, though. A trick I learned from a friend is to slice it in smaller pieces when you use them so they won't run out fast.
For its retail price, I think that Crystal White Skin Care is a good buy. I like the results on my skin, although when it comes to the seriously dark knobs on my feet and elbows, I'm going to have to find another product to make them go away. But for the freckles and other minor spots, this is effective.
Crystal White is available at Mercury drugstores, Watson's, Abi Drug stores, 360 Pharmacy, Imers Supermarket, Anchorway Supermarket, Bernili Beauty shop, Ultimart, San Roque Supermarket, Shaparazzi, Anson Supermarket, Fishermall Dept. Store, God Given Pharmacy, Silang drug, Needs Pharmacy, Mateo Pharmacy, Noveca Pharmacy, Q.S.L Grocery, Kempmar.
To know more about Crystal White, you may visit Crystal White PH on Facebook and Crystal White PH on Instagram.