A Minimalist Christmas
I was talking to a friend the other day about Christmas and all the festivities and activities that come along with it. She mentioned a couple of things that made me see how commercialized Christmas has become.
Not that my realization is unheard of. For years, I've been seeing write-ups on how people focus more on the material side of the holidays, instead of the spirit of it.
And it's so much more true now. There's a lot more of the Martha Stewart vibe going on than ever before.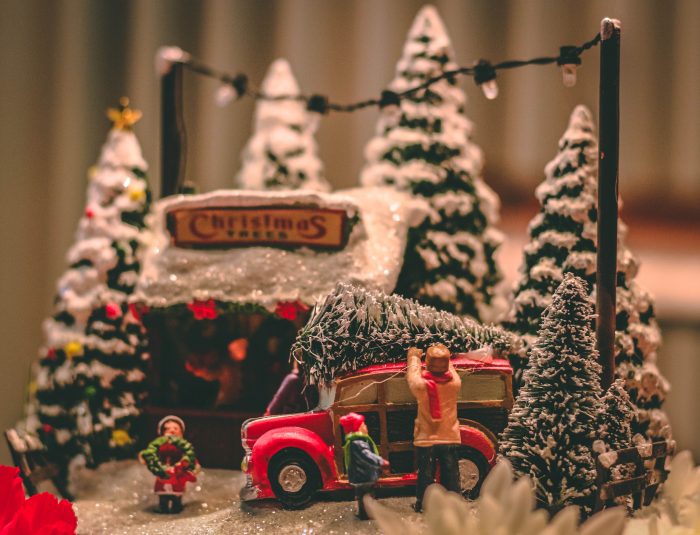 My husband comments, it's social media. People see so many beautiful Christmas photos posted by friends and everyone starts thinking they have to keep up.
I admit, I love donning our home on Christmas. I love seeing the kids wake up to a Christmas-themed house, with Christmas curtains up, frosty the snowman and candy canes all around, Christmas plates out, and ah, I was just checking out the snow globes at National Bookstore because I want to get them this year!
Every year, I make a big deal about lining up a handful of family activities for us to do for our "Christmas Traditions."
The consistent ones would be setting up the Christmas tree, Storytelling night (when Jay would read the story of the birth of Jesus to the kids), a couple of baking or arts and crafts activity that culminates in prayer, our visit to the Lights show at Ayala Triangle, participating in giving to the poor, and the "one big thing" we do on the holidays.
Last year, it was taking the kids to Baguio for a week. In the previous ones, we had Enchanted Kingdom or Star City.
And I would always plan the menu for our Christmas dinner and New Year's Eve. Yes, I make a big deal out of it.
But why do I do it? Because I have the freedom and the luxury of being able to do so.
Some don't.
Some simply can't afford the fancy. Some find themselves in marriages wherein the other half does not believe in Christmas.
For people like them, they don't get to do the traditional Noche Buena, participate in exchange gifts, join Christmas dinners, or experience the fun of decorating their Christmas trees, because doing so may risk their marriages.
You know, if you're that wife (or husband) that's okay.
Because at the end of the day, it's all about the significance of the season.
Jesus came to us so he can give his life for us.
And we tell this to our children.
That's what matters.
Everything else doesn't.
If the only Christmas tradition you have accomplished in the previous years, this year and in the year after — and this goes for everyone — is sitting your children down and reading to them the birth of Jesus, talking to them about it and praying with them, you have done more than enough.
"For to us a child is born, to us a son is given, and the government will be on his shoulders. And he will be called Wonderful Counselor, Mighty God, Everlasting Father, Prince of Peace" Isaiah 9:6.