We can't always take the kids to try different cuisines, but we try our best to introduce them when we have the chance to do so.
Yesterday was one of those evenings when Jay and I found ourselves already hungry while waiting for Pablo to get back from what turned out to be a whole-day event with his former leader and Victory group (Bible Study group for pre-teens).
We've been wanting to invite his former VG leader and one of his closest friends, Benj, to dinner with us for months anyway; and though it wasn't at all planned, we found it to be a good an opportunity for us to ask him to join us while trying out Zao Vietnamese Bistro at Serendra in BGC.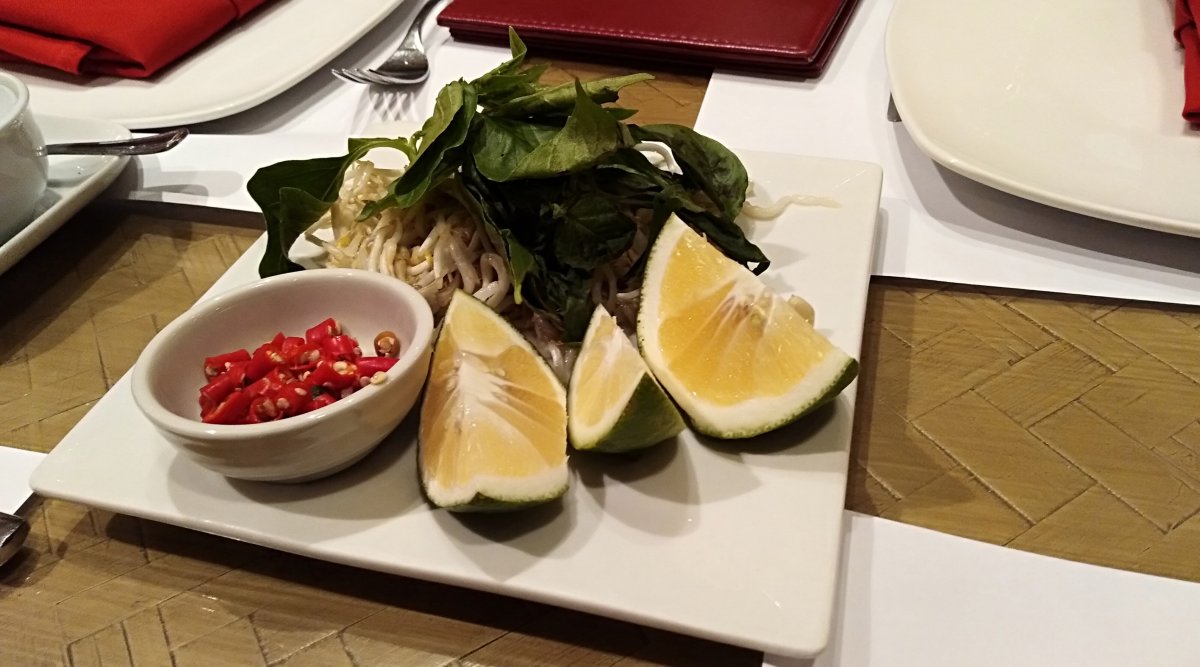 Zao Vietnamese Bistro
Zao Vietnamese Bistro is sandwiched between popular BGC restos such as Mamou's, Conti's, Wang Fu, Saboten and the coffee shop, Toby's Estate.
The place wasn't packed when we got there (thank God!), we were comfortably seated near the kitchen bar and showed the menus. The waiters were very light and pleasant.
Menu offerings
The menu mostly showed solo servings, with quite very few platters for sharing with 2-3 people. But the servings are huge, so if you're not a big eater, I guess you can consider each solo serving for sharing, too.
We ordered Chicken Pho noodles (PHP 225), Chicken Claypot (PHP 225), Garlic Butter Glazed Shrimp served with noodles and cucumber sidings (PHP 275), and Vietnamese Pork Chop with Jasmine rice (PHP 265).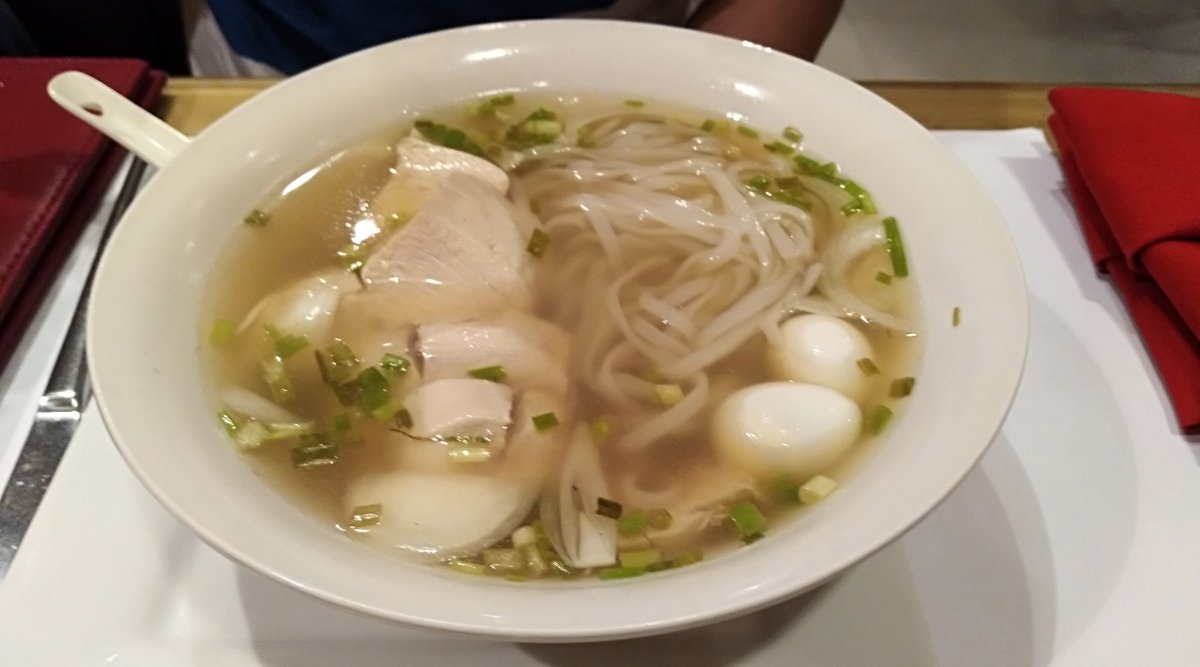 What I think about the food
Judah couldn't finish his Chicken Pho because the serving was big. He liked the soup a lot and ate a lot of noodles, but didn't each too much chicken. He's not a fan of white chicken, that's why.
We were given a couple of flavored sauces which the waiters said we should add into the soup to add more taste. The kids took one look and shook their heads. Lukas finished most of his noodles and chicken, though. He just didn't eat the quail eggs.
Benj, on the other hand, added a bit of the non-spicy sauces into his pho and seemed to like it.
I thought Chicken Pho tasted fine.  It tastes like a normal soup and if I ordered it, I know I would've finished it. It just wouldn't be first on my list to order.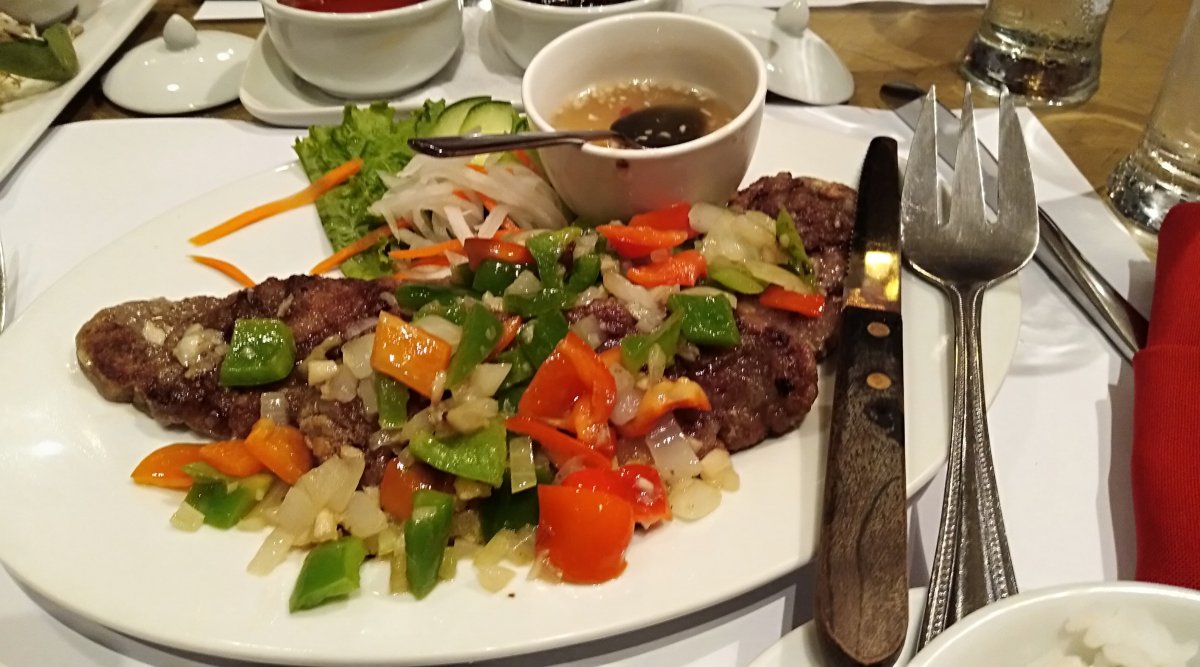 Pablo finished all his meat, but not before clearing it off the chopped bell peppers that were on it. I tasted his pork chop and I immediately wished I ordered it instead. It was so good!
I didn't get to taste the Jasmine rice, so I'm not sure if it's the sticky type of rice. But it sure looked good from where I was seated.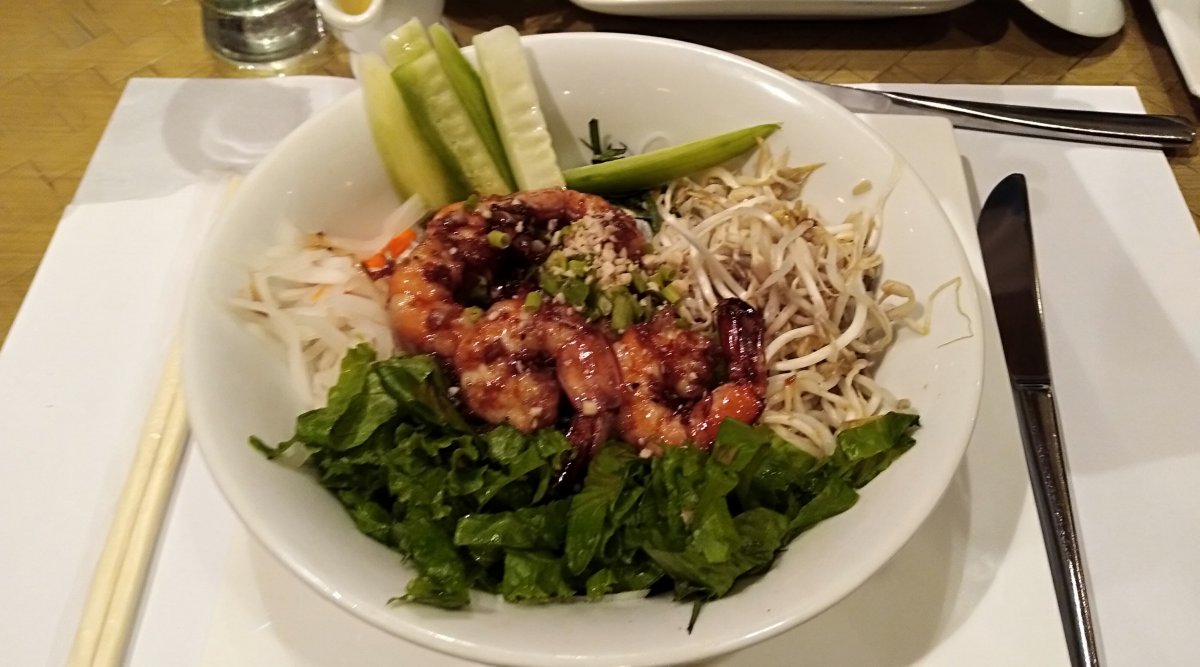 But I also liked my Garlic Butter Glazed Shrimp chargrilled noodle bowl. I just wished it had more shrimps in it, but at the cost of shrimps nowadays, I totally get the quantity.
It was very tasty and I think the shrimps added that special flavor in it.
Jay's claypot dish looked like Chopsuey on top of a bed of rice. It's not Chopsuey though, since the vegetables were stir-fried in sweet sauce.
Jay said it was delicious and devoured the entire thing, then proceeded to finish off his kids' abandoned noodle bowls, hahaha!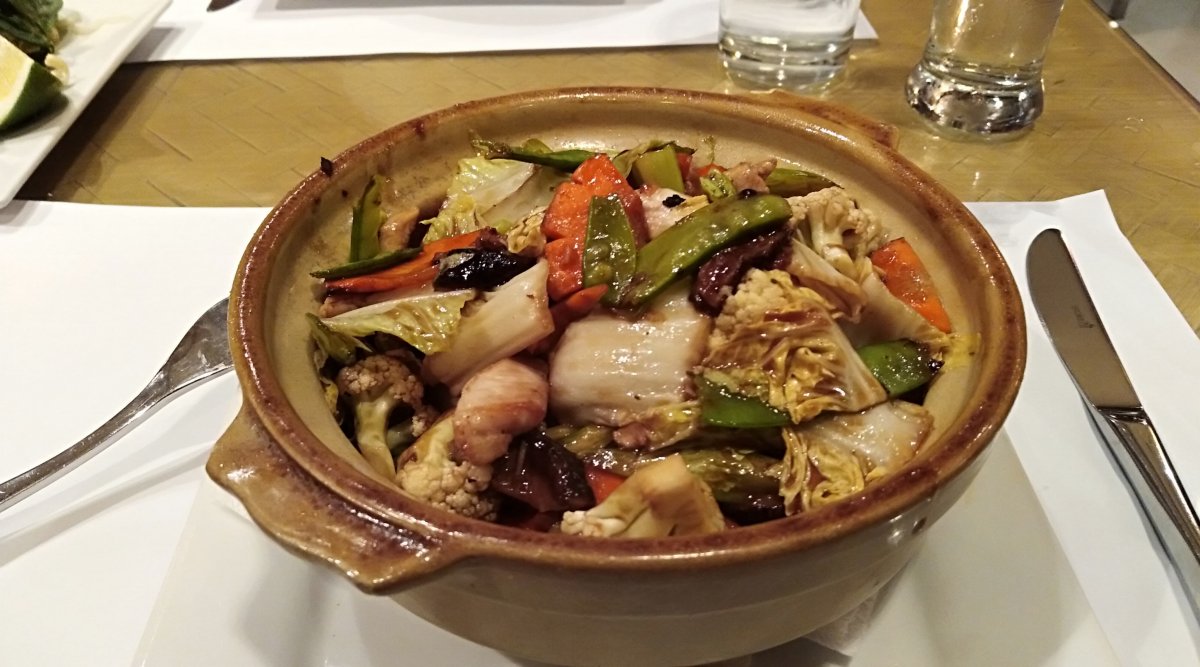 Authenticity
As for authenticity, I've never been to Vietnam (I would really like to go with the family one day!) and it was our first time to eat Vietnamese, so I don't really have basis for comparison.
If you were to ask me, I think Zao Vietnamese Bistro is undoubtedly  Asian.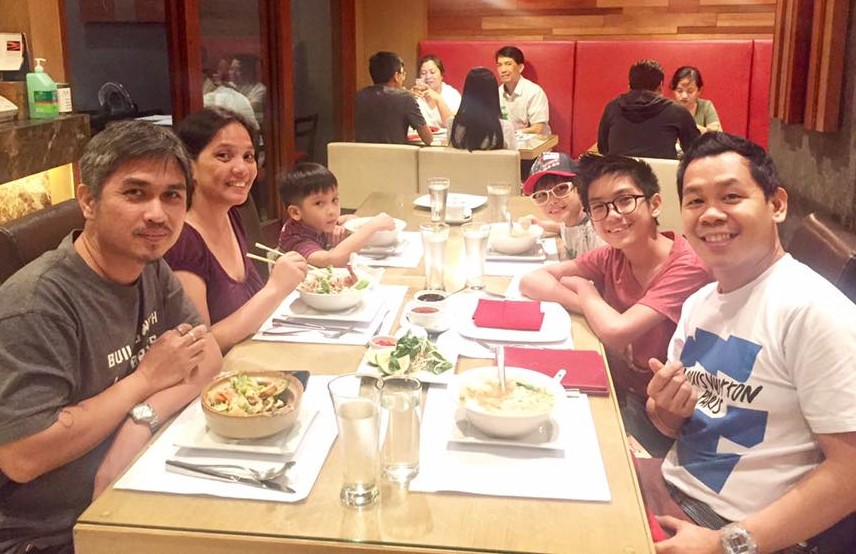 The place is classy and the crew were very friendly, pleasant and attended to our needs promptly. You can never go wrong with that, right?
We enjoyed our dinner a lot and hope that someday, we, as a family, get to eat local Vietnamese food in Vietnam, itself.