Enjoying Tagaytay with the Family on a Rainy Holiday
We didn't have enough time to plan our Tagaytay trip. We were supposed to stay home over the holidays but nearing Christmas, we were dying to get out of Manila to breathe.
That's how toxic our year felt, haha!
So we went looking for a place and after browsing for hours, found one with a wonderful view at SMDC Winds through AirBnB.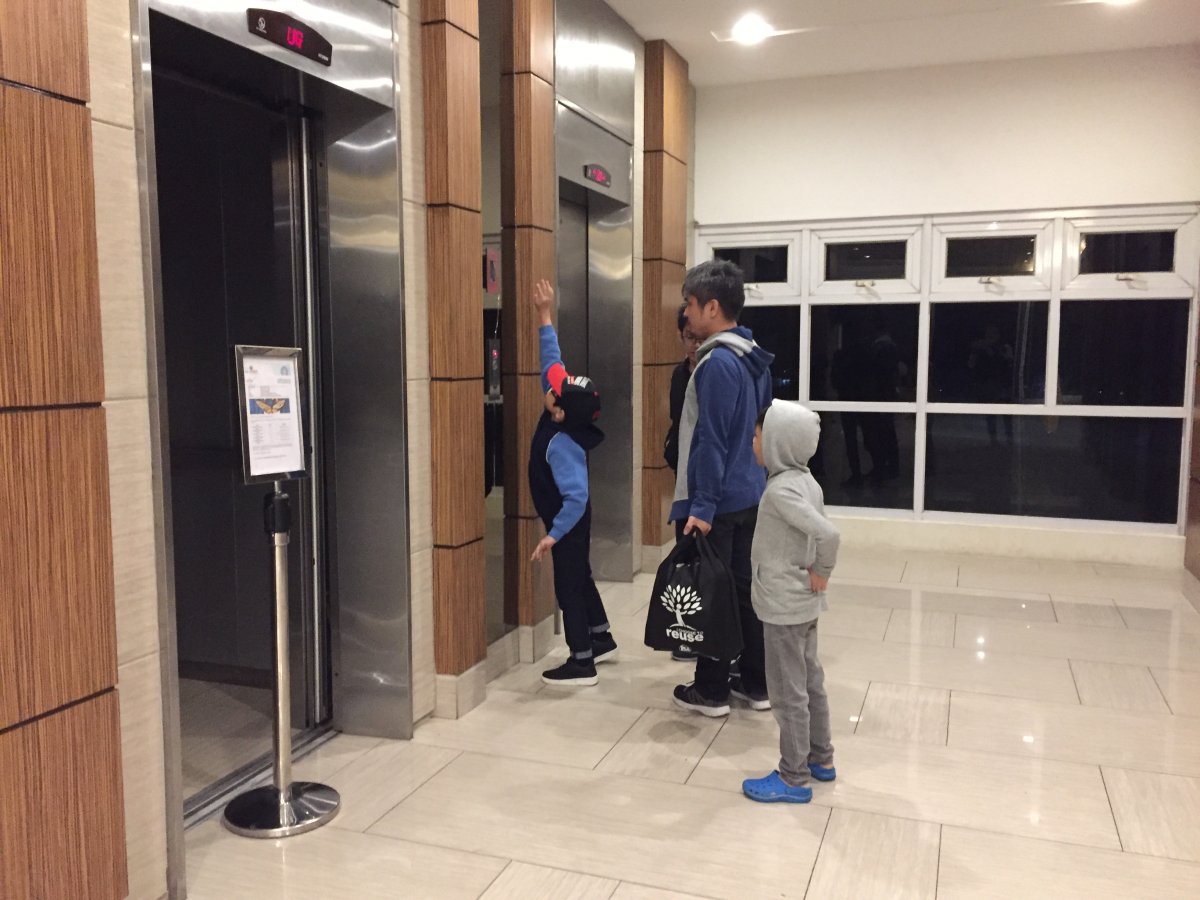 Travel time was a killer! Jay frequents the roads through Tagaytay and anticipated about an hour or two of travel time. But because the holidays bring so much commuting woes (and because we took the bus), we had to fall in line along with other South-bound passengers and endured four and a half hours of Aguinaldo  highway traffic!
Good thing I bought a couple of pastries and some Piattos before we got into the bus. I was able to distribute it to my hungry brood during the long trip.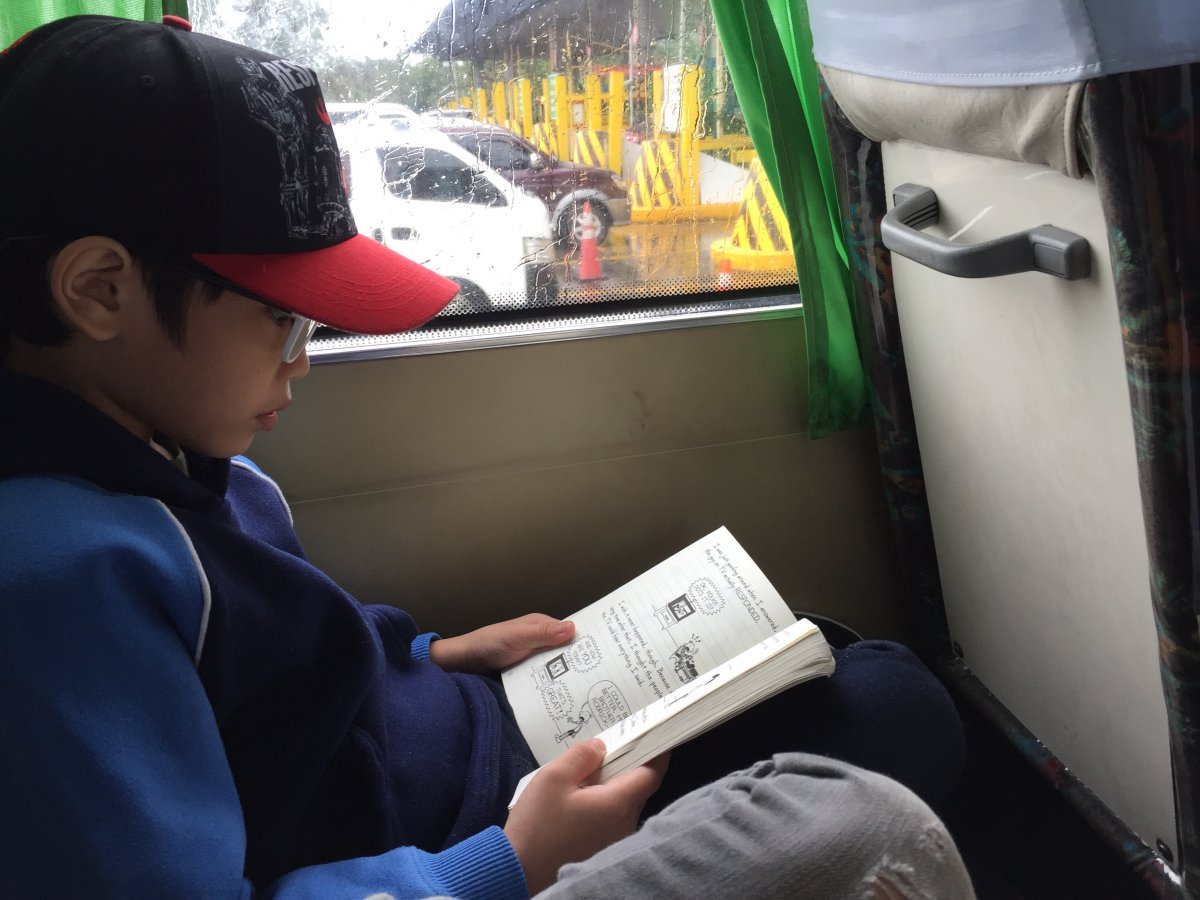 SMDC Winds
SMDC Winds is just within walking distance to so many restaurants and cafes such as PapaDoms, Josephines, Ridge Park Restaurant, Bag of Beans, and Starbucks.
At our building was a Dairy Queen and Pizza Hut where we took the kids to eat right after the caretaker left us the key to our unit.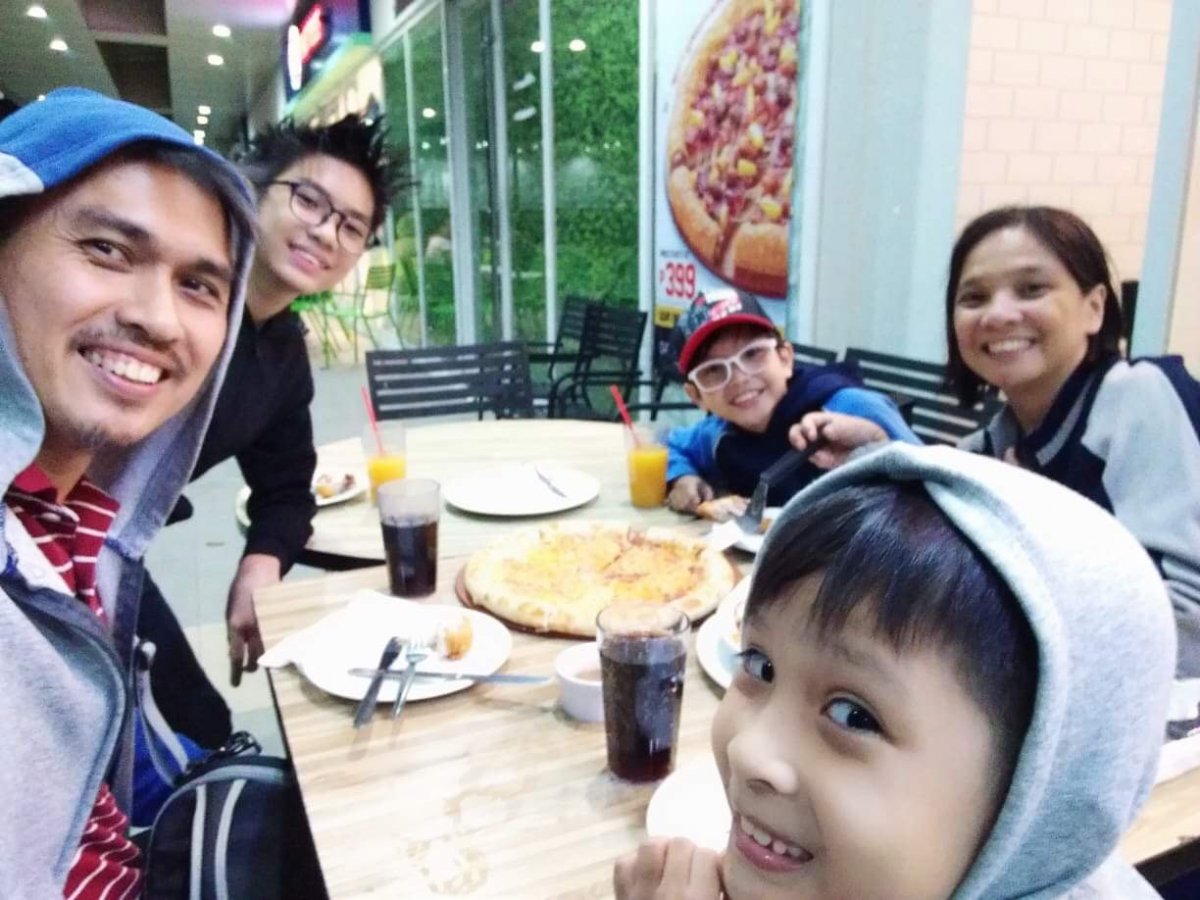 Within SMDC Winds are also ACE Hardware, a Laundry shop, a Nail spa, and a 7-11 outlet.
There are two supermarkets to go to for supplies. SM Hypermarket and Robinson's supermarket.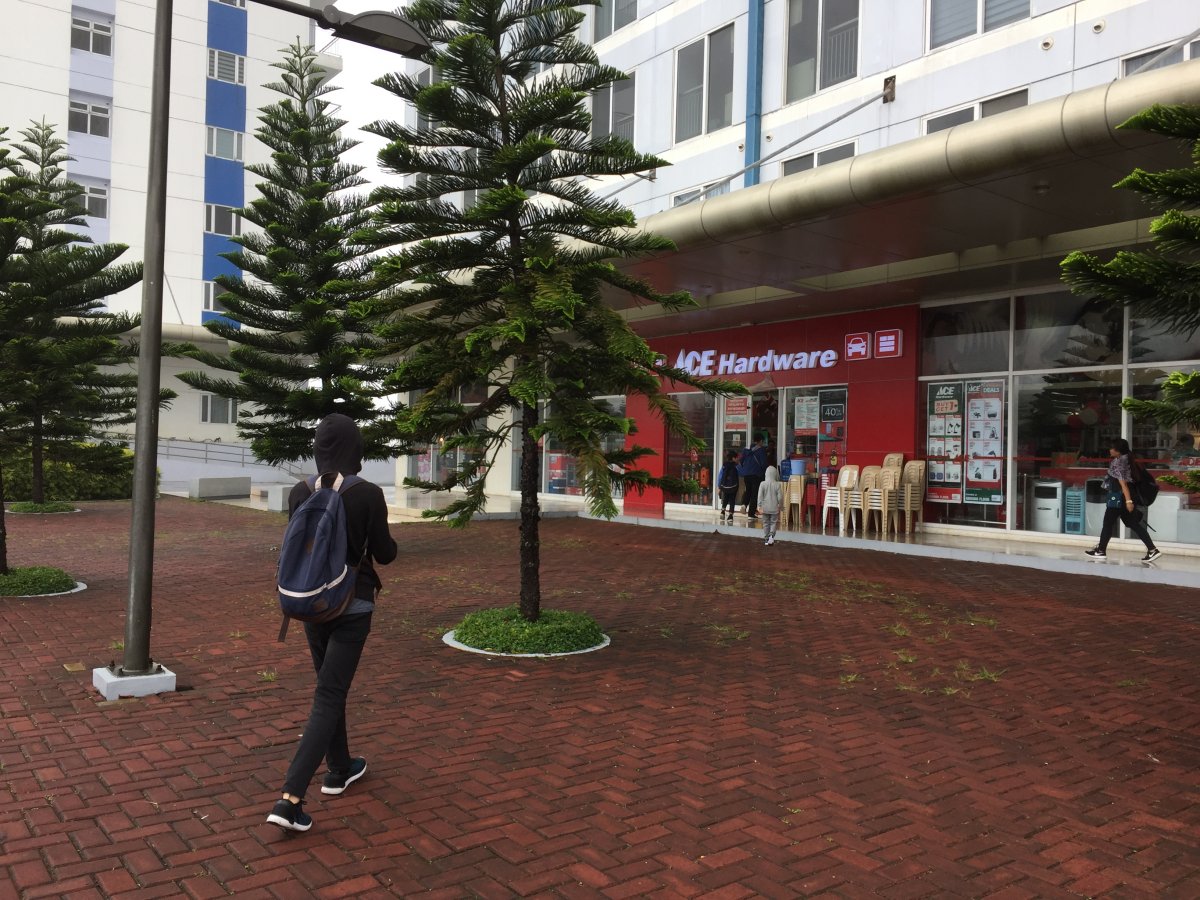 We were not allowed to cook at our unit, but was supplied a heating kettle and a microwave, so we stocked up on noodles, coffee, Swiss Miss chocolate,  and cold cuts for our dinners in.
I didn't mind not being able to cook. My only comment on SMDC is the elevator which takes forever and a day to catch, OMG!
The stairs were not available, too. We tried to go through the fire exit, but it was locked. I'm not sure if it's set to automatically open on emergencies.
Tingnan ang post na ito sa Instagram
The Tagaytay Experience
For as long as I can remember, the Tagaytay experience always consists of enjoying the cool weather and the fresh air, enjoying the view of the lake, and food hopping.
I researched for sites to visit before we came and listed a few places to go to such as the Picnic Grove Eco-Adventure trail, the Puzzle Mansion, Sky Ranch, and Museo Orlina, but only managed to visit Sky Ranch on the day we checked out because of the strong rains.
It's okay, I guess. We can always schedule a day trip to see the rest of them when the sun is up.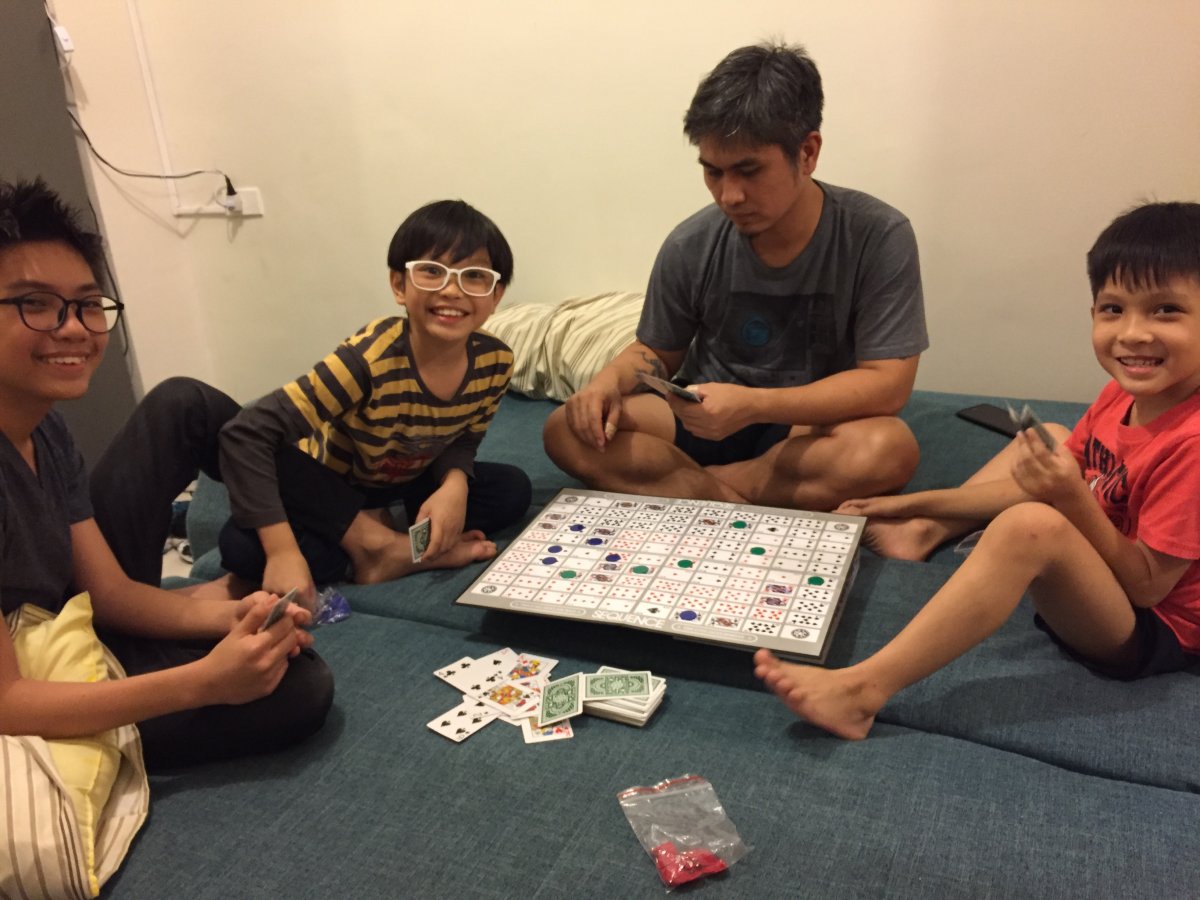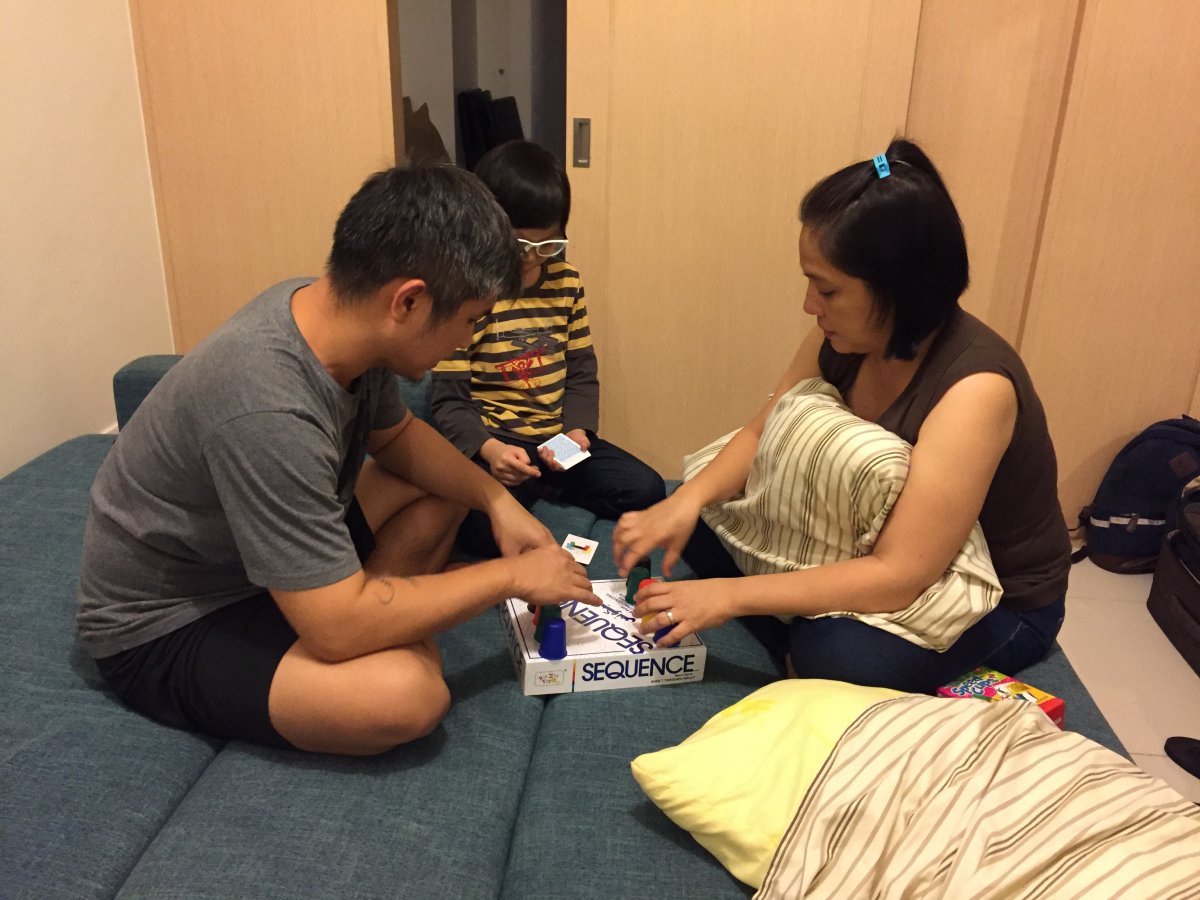 Play time!
We were able to do the rest of our plans, anyway, such as play our board and card games, and introduce the kids to badminton and billiards, and swim at the warm indoor pool.
We had so much fun!
I loved that my kids set aside the gadgets for this.
The little ones need to work a bit on their body coordination, but there's potential there for badminton. More so for our teenager.
Tingnan ang post na ito sa Instagram
(Click > to see more photos)
Tingnan ang post na ito sa Instagram
Tingnan ang post na ito sa Instagram
Tingnan ang post na ito sa Instagram
Coffee and Catch-up
We also had the opportunity for a late night meet-up with our good friends, Pastor King and Phoebe, and their kids, who happened to be at Tagaytay on the 30th for a wedding.
They picked us up at 9 PM, and off we went to Twin Lakes.
We were supposed to get coffee and hang out at Starbucks, but the coffee shops were full, so we ended up hanging out at 7-11 which wasn't bad at all.
We were cozy and warm, and we had a nice time catching up – family to family.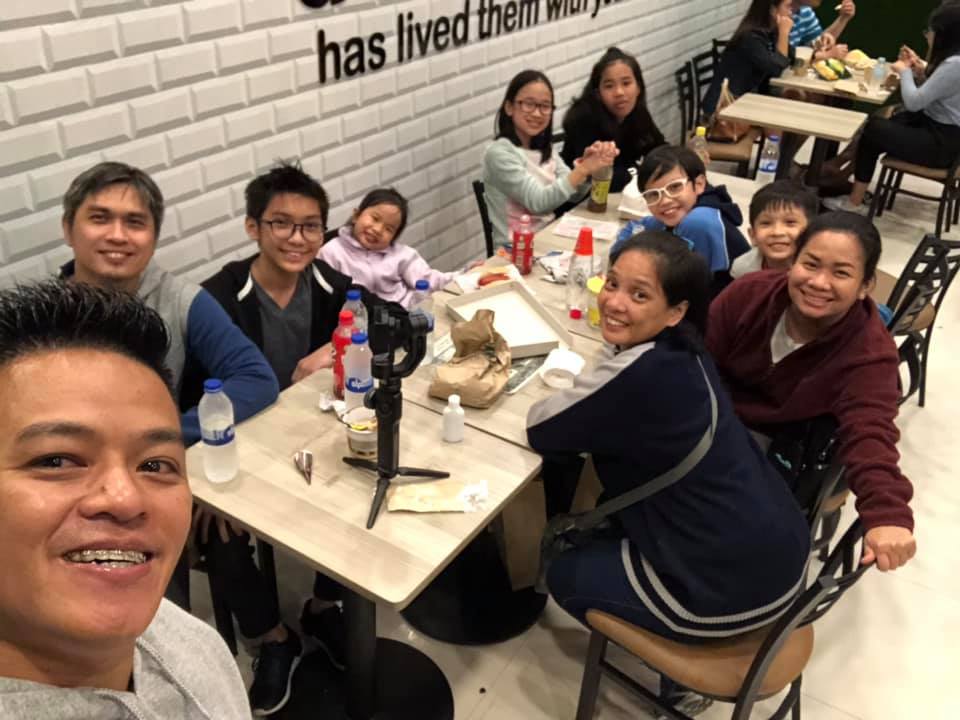 The next day, we woke up early to take the kids to breakfast at Josephine's where they truly enjoyed feasting on bacon, longganisa and cereals.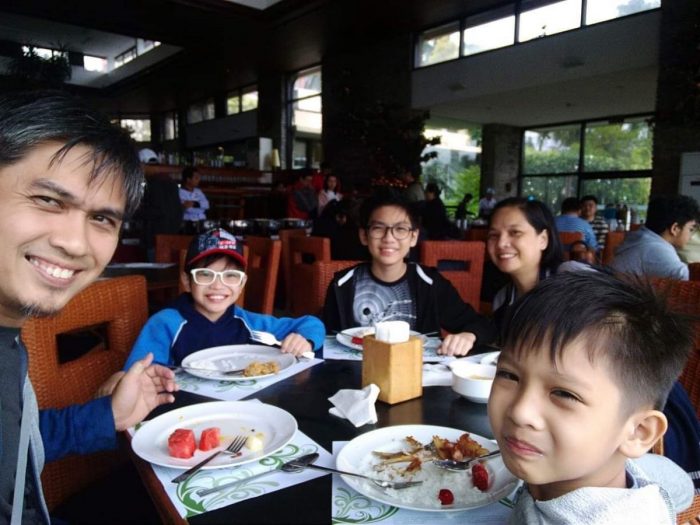 Exclusive Family Time
We went to Tagaytay to unwind. I was hoping for a little tour but it's okay. It was more important for us to just be together and just be family.
As a family, we usually have our hands full during the entire year and the holidays are no different. It takes a lot of courage, honestly, to set boundaries and prioritize during this season.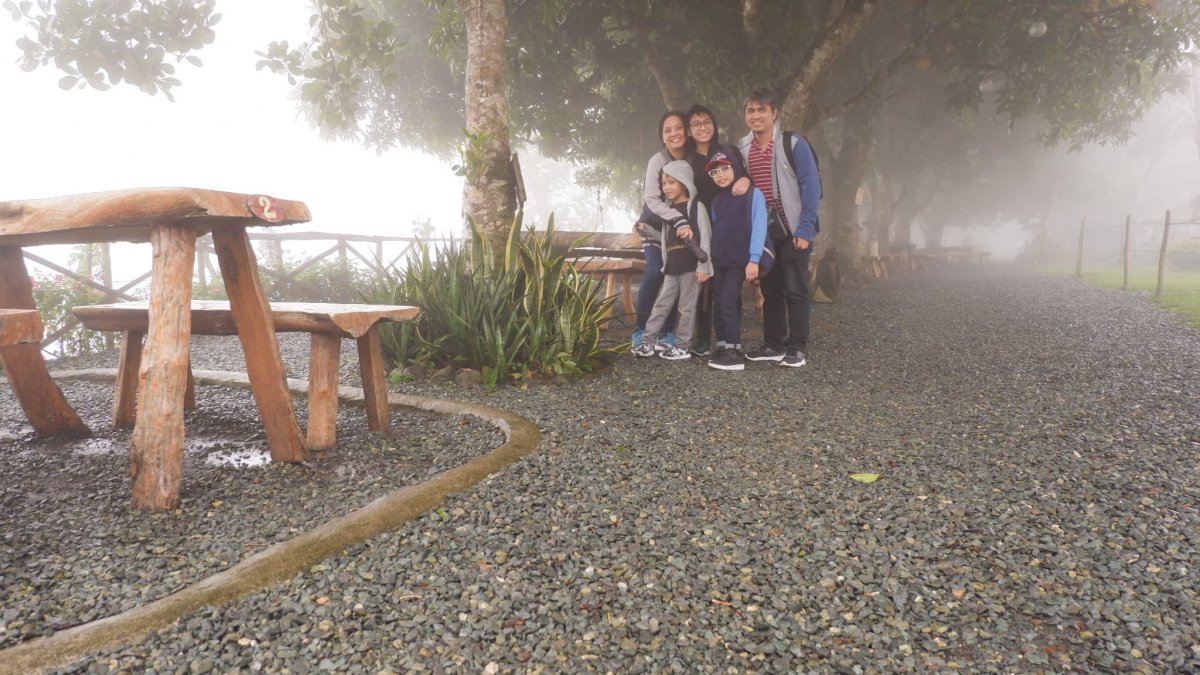 For years, Jay and I have been wanting to use a quarter of the season to go away with the kids so we can have exclusive time to bond, to talk, to do things together and to pray as a family.
It's fuel for us.
Tingnan ang post na ito sa Instagram
And a memory-maker for the kids.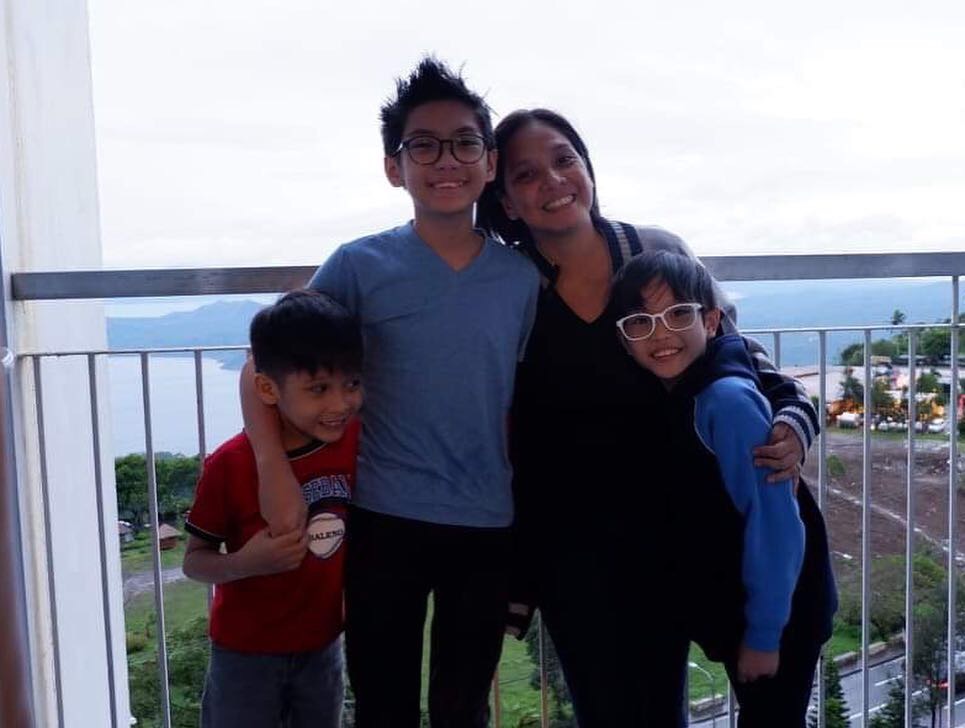 At one point, I went on a drama-mode when the rains didn't stop for us to take the kids to different sites.
I love rain and I absolutely loved the weather, but I wanted to take them to Picnic Grove and the Eco-trails and the museum, and just see more of Tagaytay, but it just didn't let up.
A mini food hop
But like I said, a big part of a "Tagaytay experience" is food-hopping, and we were able to check out some of the cool restos you can only find here, at least.
Restos such as Bag of Beans (food was bland, in my opinion, but the place is as pretty as the pictures online), Ridge Park (which was my favorite of all!)  and yes, Breakfast at Josephine's (a must-try pinoy brekkie for first-timers)!
Bag of Beans (Click > to see photos)
Tingnan ang post na ito sa Instagram

Ridge Park (Click > to see more)

A shot at Sky Ranch
And despite the rains and having to bring along our luggage, Jay insisted to go to Sky Ranch the day we checked out of our unit, and we were able to do a couple of rides.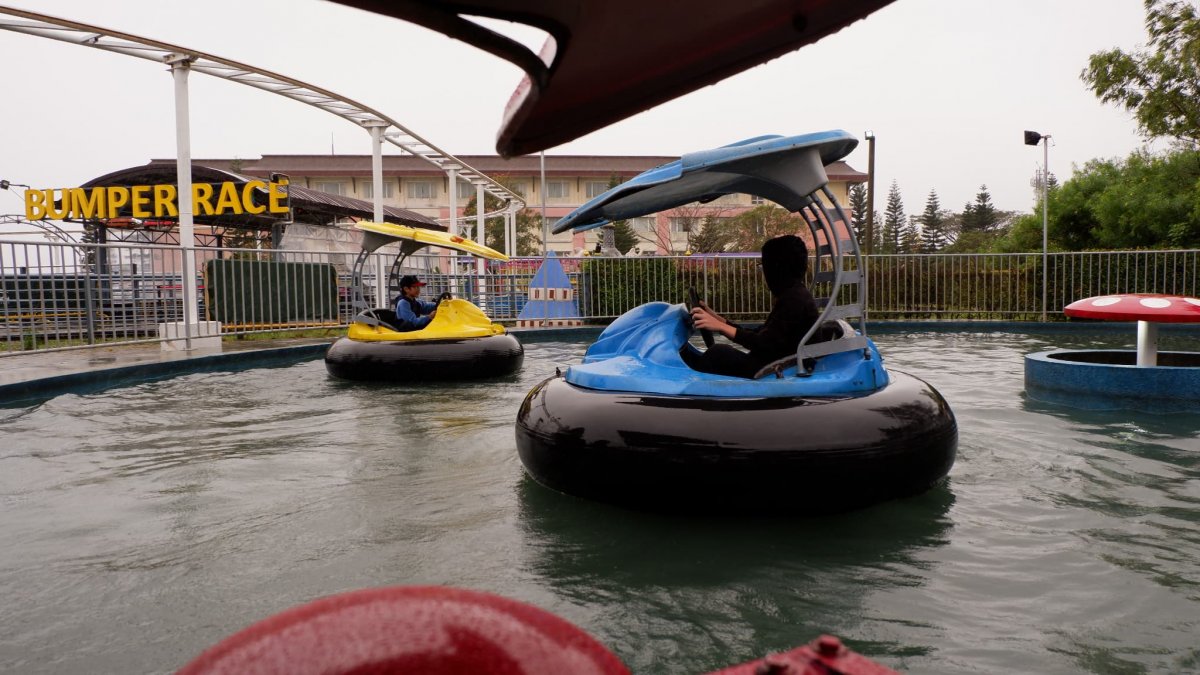 Tingnan ang post na ito sa Instagram
Bringing home the giant plushy!
Lukas even managed to shoot some balls which ended with us bringing home a huge new friend.
Do you see the size of that thing? It's more than half the size of its owner!
Fitting into a tricycle and in a crowded bus, and running in the rain after cabs in Baclaran with three kids, our luggage, and a big, fat fish wasn't a walk in the park, but we made it somehow.
Nemo (that's what I decided to call it) now co-sleeps with Lukas and Judah on their bed like a bulky sardine, haha!
Tingnan ang post na ito sa Instagram
So it wasn't such a bad trip, after all. In fact, the kids were thanking us for it and are already asking us for our next destination.
We're praying to take them to Malaysia and Singapore within the next two years, and to other places in the Philippines in the future.
And though Tagaytay is not exactly a big trip, it's still a new experience for them.
Something I hope that they will remember fondly when they are older and will serve as a reminder that God has blessed them with a family that loves them, and a wonderful life that enables them to be a blessing to others.
————————————————————————-
"and to aspire to live quietly, and to mind your own affairs" 1 Thessalonians 4:11.
 "But as for me and my house, we will serve the LORD" Joshua 24:15.