Turning 13 and celebrating our 18th in Boracay
A few years ago, Jay and decided that instead of expensive gifts, that we should spend on family getaways and build memories as a family instead. We started with a 6-day trip to Baguio, then a 4-day breather in Tagaytay, followed by a 4D3N tour of Vigan, Laoag, and Pagudpud in Ilocos, which we were able to accomplish by joining a local group tour.
We normally book our trips during the Christmas holidays, ideally covering New Year's Eve, which we much prefer to celebrate out-of-town, but because of the Pandemic, we haven't been able to do any traveling for the past two years even when the restrictions were lowered during the holiday season.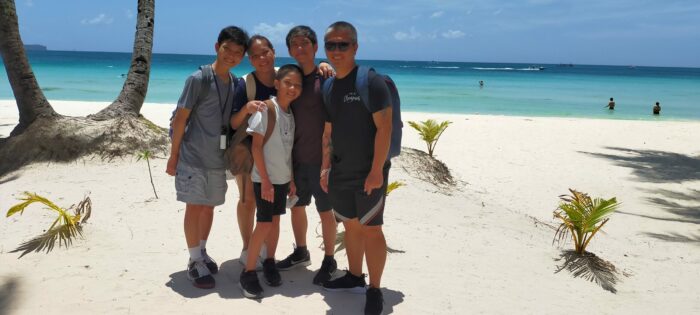 No car? So fly!
Our biggest obstacle was not having a car to use to go to the outskirts – like Tagaytay, Rizal or even Laguna, especially with the still existent COVID threat. We don't want to take the buses with the kids just yet. We checked the rates for vans and hotels, and weighed our options, and came to the conclusion that it was much more practical for us to take the plane out to Boracay and finally experience the island and its beaches that we've heard so much about. So that's what we did, after all, our 18th wedding anniversary was coming up, as well as our son's 13th birthday. These are two big days for us which we felt merited a big trip.
With the help of Jay's colleague, Ann, we booked our flights and searched agoda.com for a nice hotel to accommodate us. We would have preferred one at the beachfront, but there wasn't one within our budget that has a swimming pool. Since it was our first time in Boracay, we opted for a place with a pool just in case the waters were too wild for our youngest son to enjoy (hey! I didn't know what to expect yet, okay??).
We picked Piccolo Hotel of Boracay which turned out to be one of the most popular hotels that travel groups book at, which is why that weekend we left for Manila, the place was swarming with travellers checking in.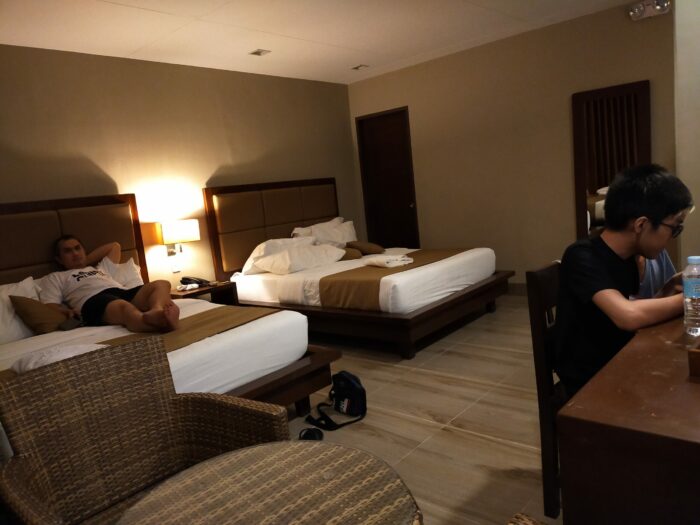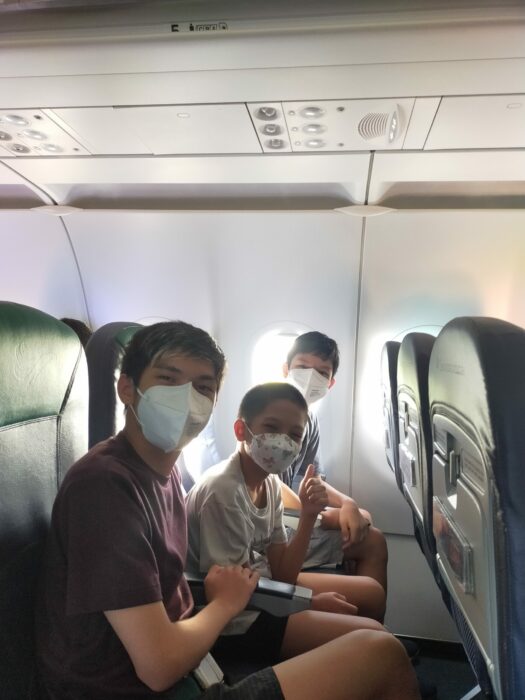 Our trip to Boracay was also the kids' first plane ride which they were very excited about. Actually, Pablo and Lukas had been on one before, but Pablo was around 3 or 4 years old and Lukas was still very much a baby on a bottle, so they don't really remember anything from that experience at all. This was as if it was their first time.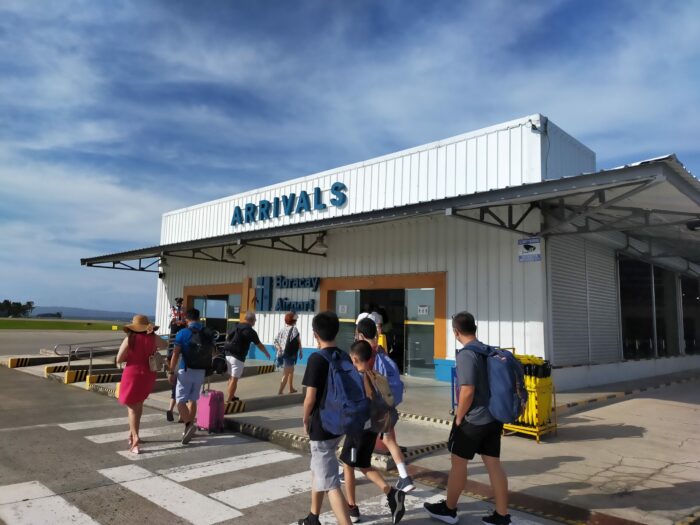 There are tons of activities to choose from at the island: There's the boat tour where you get to visit the crystal caves and take photos at instagrammable sites at Crystal Cove Island, and swim at Puka beach. They also include a snorkeling activity for this one, then there's parasailing, helmet diving, sunset boat ride, ATV rides, scuba diving, and the list goes on!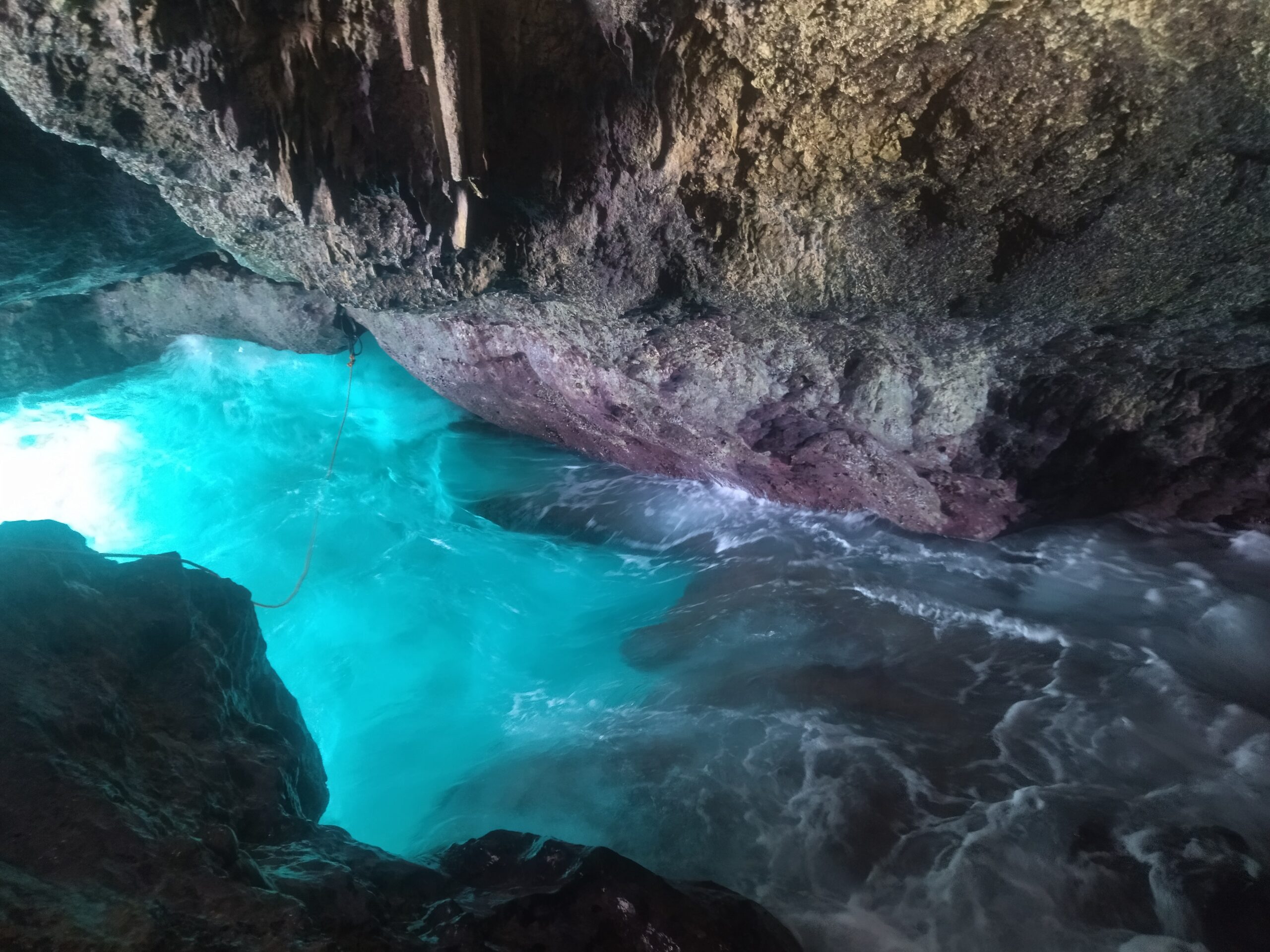 We always do at least a couple of activities where we go and for this one, we decided on Parasailing and snorkeling.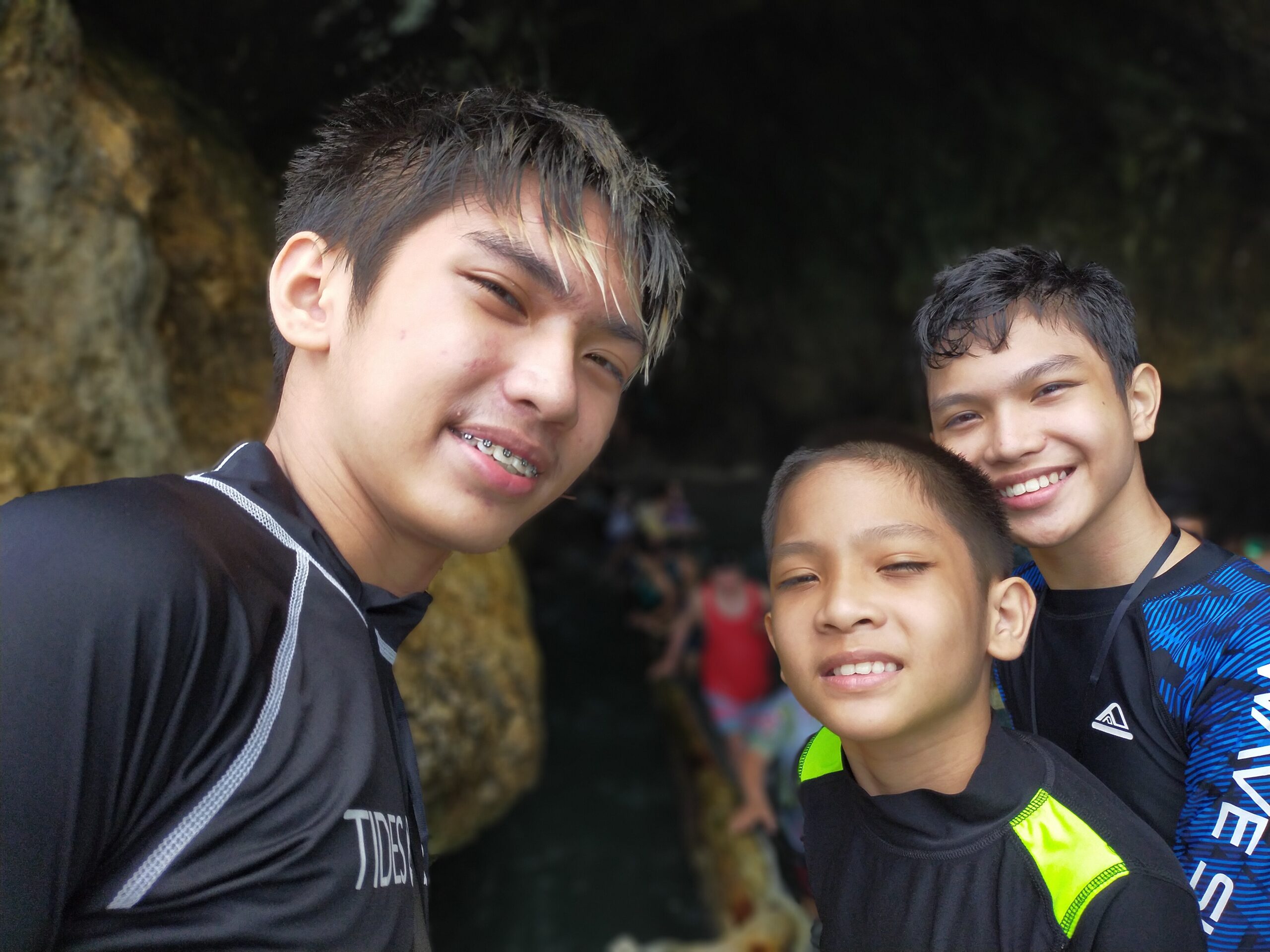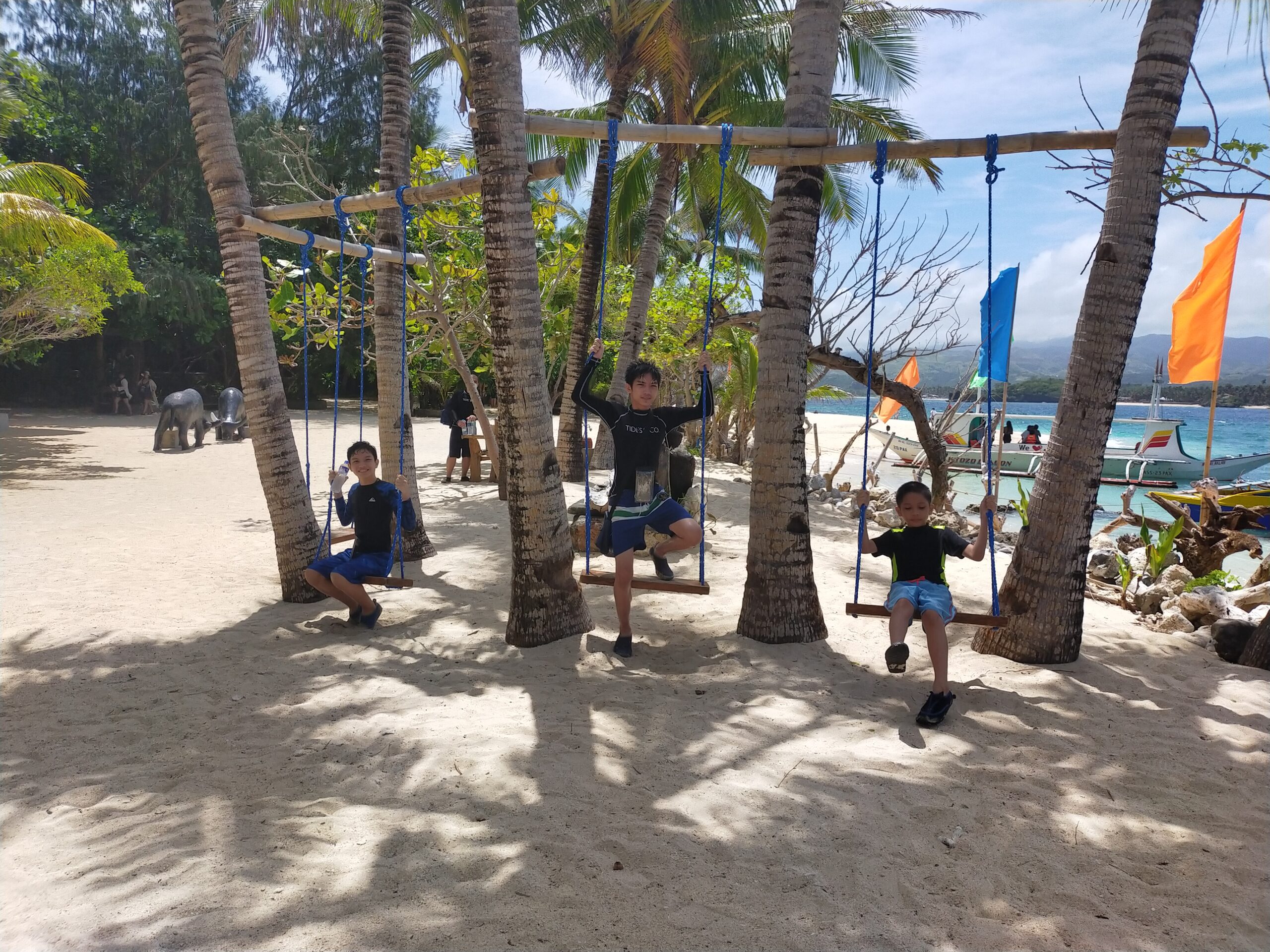 Speaking of activities, let me start on my first tip:
TIP #1: Don't sign up for activities on impulse!
I wasn't prepared for all the processes we had to go through. I was pretty much dazed with all the lining up we had to do and the other rides we had to take to get to Station 2 from the airport, we just signed up with the first man that came to us without thinking!
For the island hop, we paid Php 800/head for the boat tour and simple lunch buffet + Php 40/head as snorkeling fees (with use of snorkeling mask) + Php 300/head for Crystal Cove Island fees. That's a total of Php 1140/head. Considering there's five of us, the boat hop already cost us Php 5700.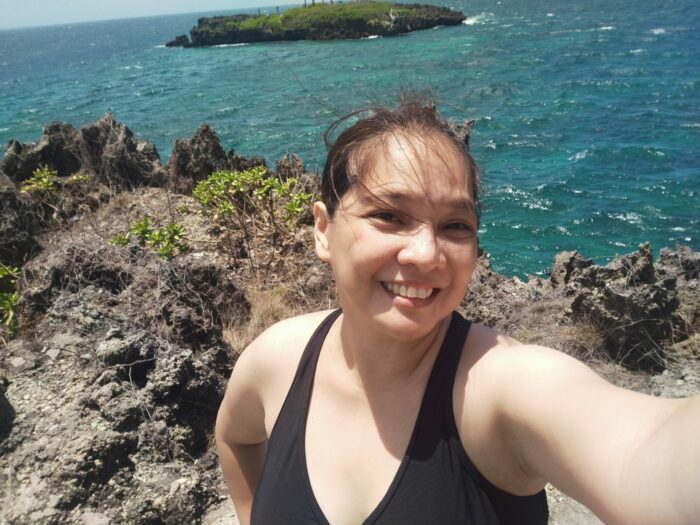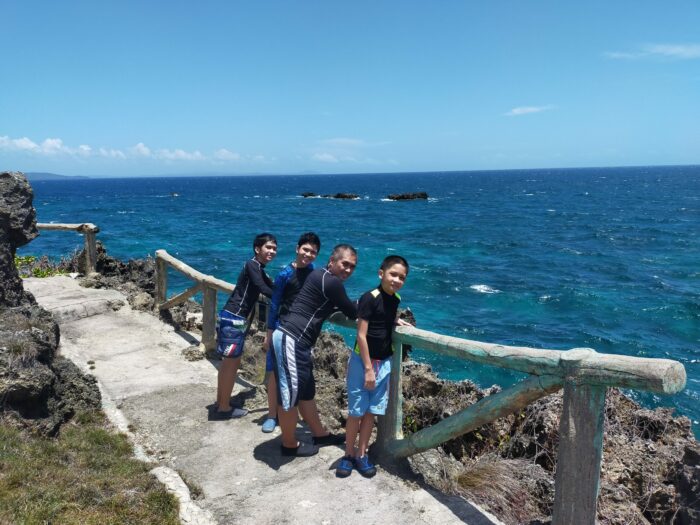 My friend, Michelle, told us that the White Beach was already the best beach, so there was no need to go to other beaches to swim, and she was right. But I thought since the island hop had snorkeling as part of the activities they offer, it may be better to join the tour.
Our 16-year old son, Pablo, says he enjoyed the island hop so I wouldn't consider it a waste of money, but Jay and I thought that the helmet dive would have been the better choice between the two, especially that the kids wanted to snorkel so they can see fishes and corrals. It only costs Php 800/head,  inclusive of photo and video.
Of course, if you can afford to do both, why not? Especially if it's your first time. But if you are on a budget like us and have to choose between the boat tour and helmet diving, choose the latter.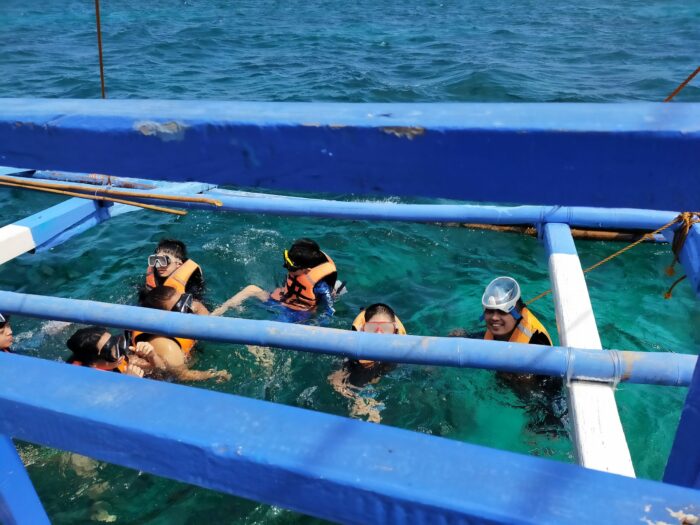 Update: A friend of mine said that her helmet diving experience wasn't at all pleasant. Her ears hurt a lot and she wasn't the only one. So it's something to note. According to another friend, this is probably because the helmet wasn't placed on the head properly. The helmet is 35 kgs, by the way, but the coordinators say that once you're in the water, it eventually becomes 2 kgs. But do think it over if it's something you're up for.
Since we resolved to only two major activities, we scheduled the activities on separate days so the kids have something "big" to look forward to each day. We did the island tour on our second day and parasailing on the third. Then we did the paddle boarding on the fourth afternoon.
Here's a video of us enjoying the beaches in Boracay:
Tip #2: You don't need to book these activities online. 
There are plenty of activities you can book on the island itself. Some websites will charge you Php 100-300 more for parasailing. We paid the standard Php 1500/head for it.
It's pretty steep, considering that you're only going to be up in the air for about 10-15 minutes max and the package doesn't include photo and video.
But if you're into it, and if you like the wind on your face and seeing the beautiful seas and the sights from above, I'm telling you, it's worth it.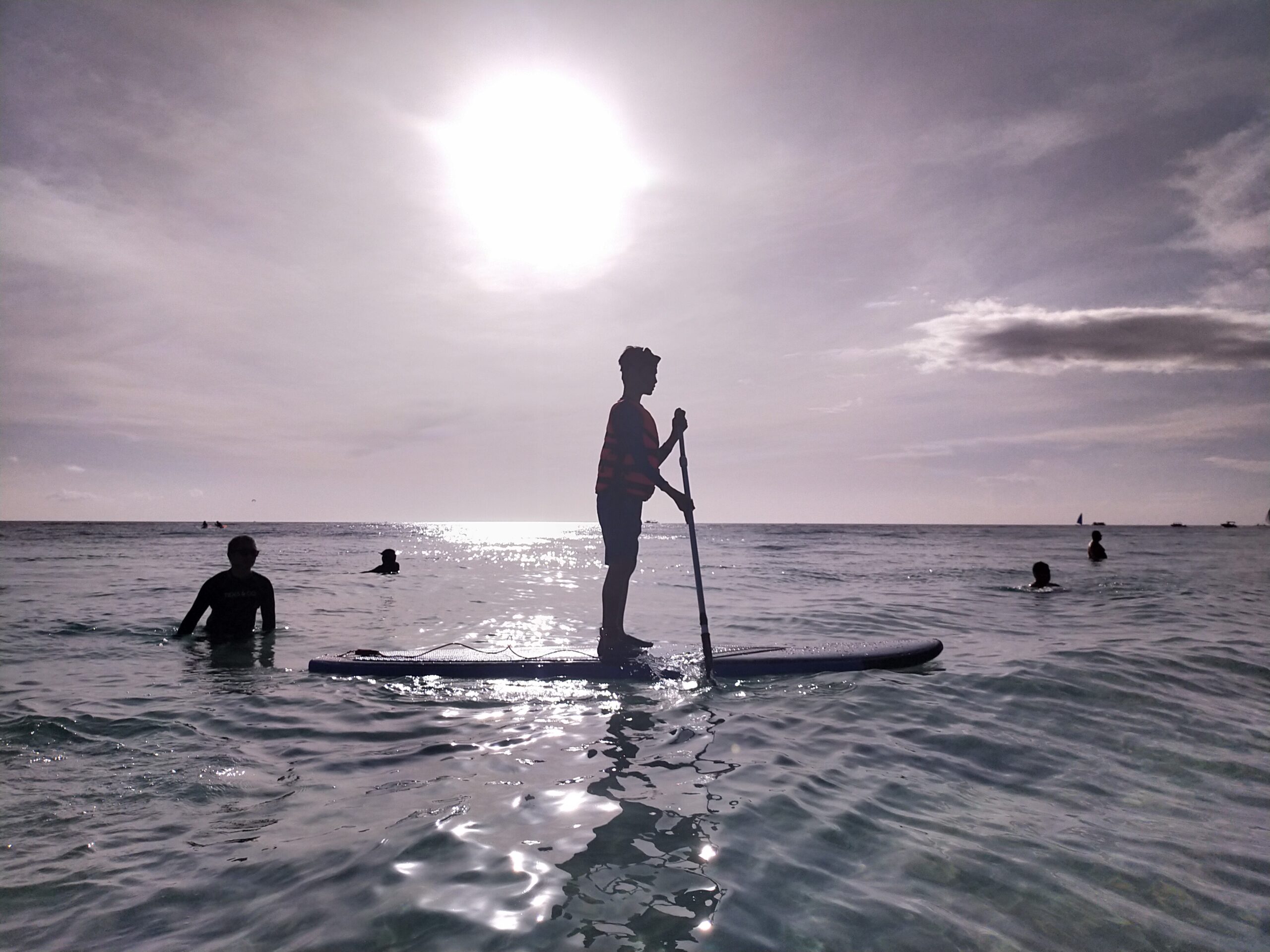 Tip #3 The best time to swim at the beach is at 2PM in the afternoon.
We came on a summer, so the presence of the green algae, as I've been told, is usual. But we found that these green thingies usually stay closer to the shore in the afternoons, and you can wade farther from them if you want to swim in clearer waters.
And since it's low tide, there's no fear in bringing the kids a bit farther from the shores.  The waters are calm and the waves aren't strong.
There are also very few people swimming at these hours. They usually come out at around 4PM when they think that the sun is no longer as hot and well, there are plenty of people waiting for the sunset.  Sailboats also arrive around 5:30PM to pick up those who booked them for Sunset boat rides.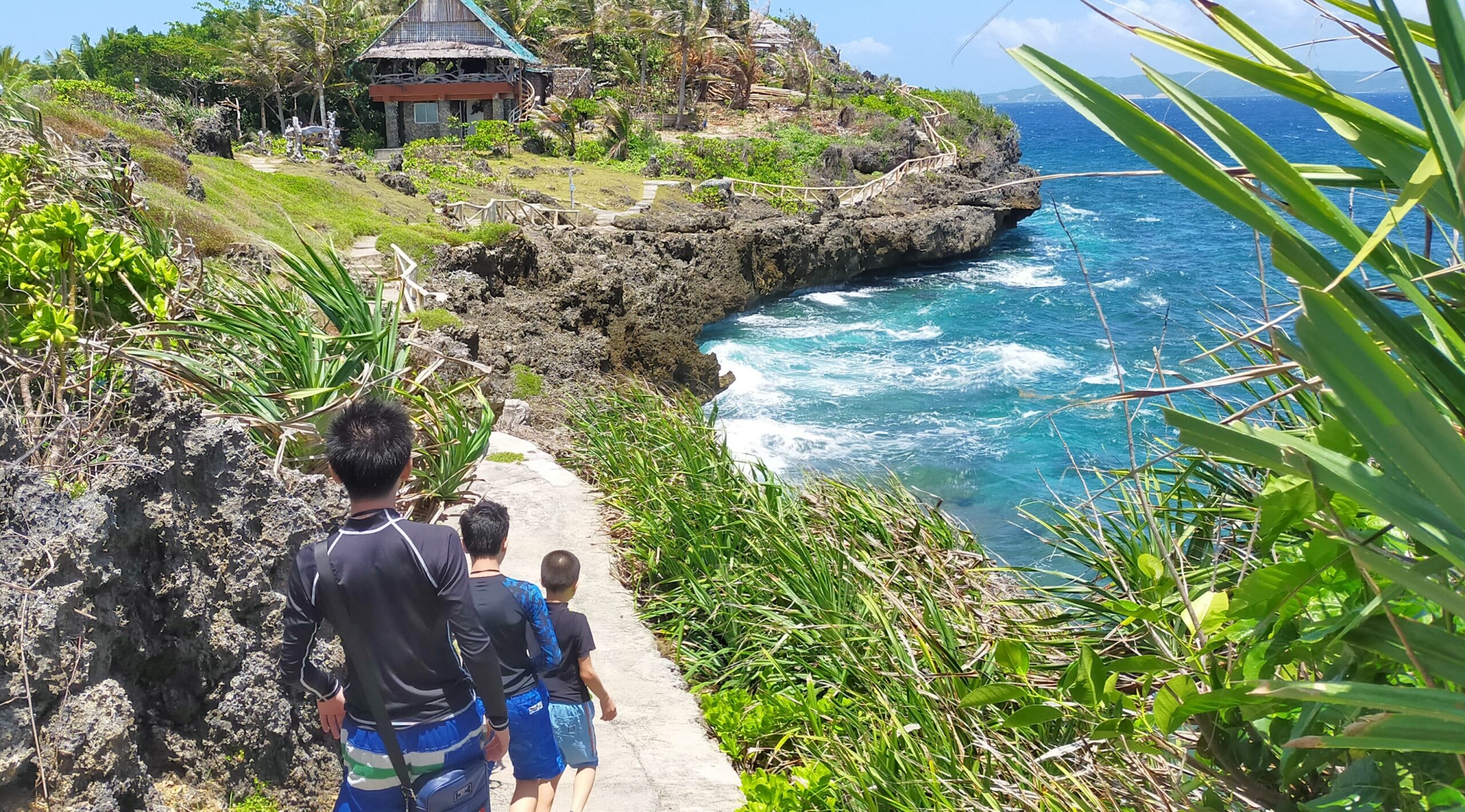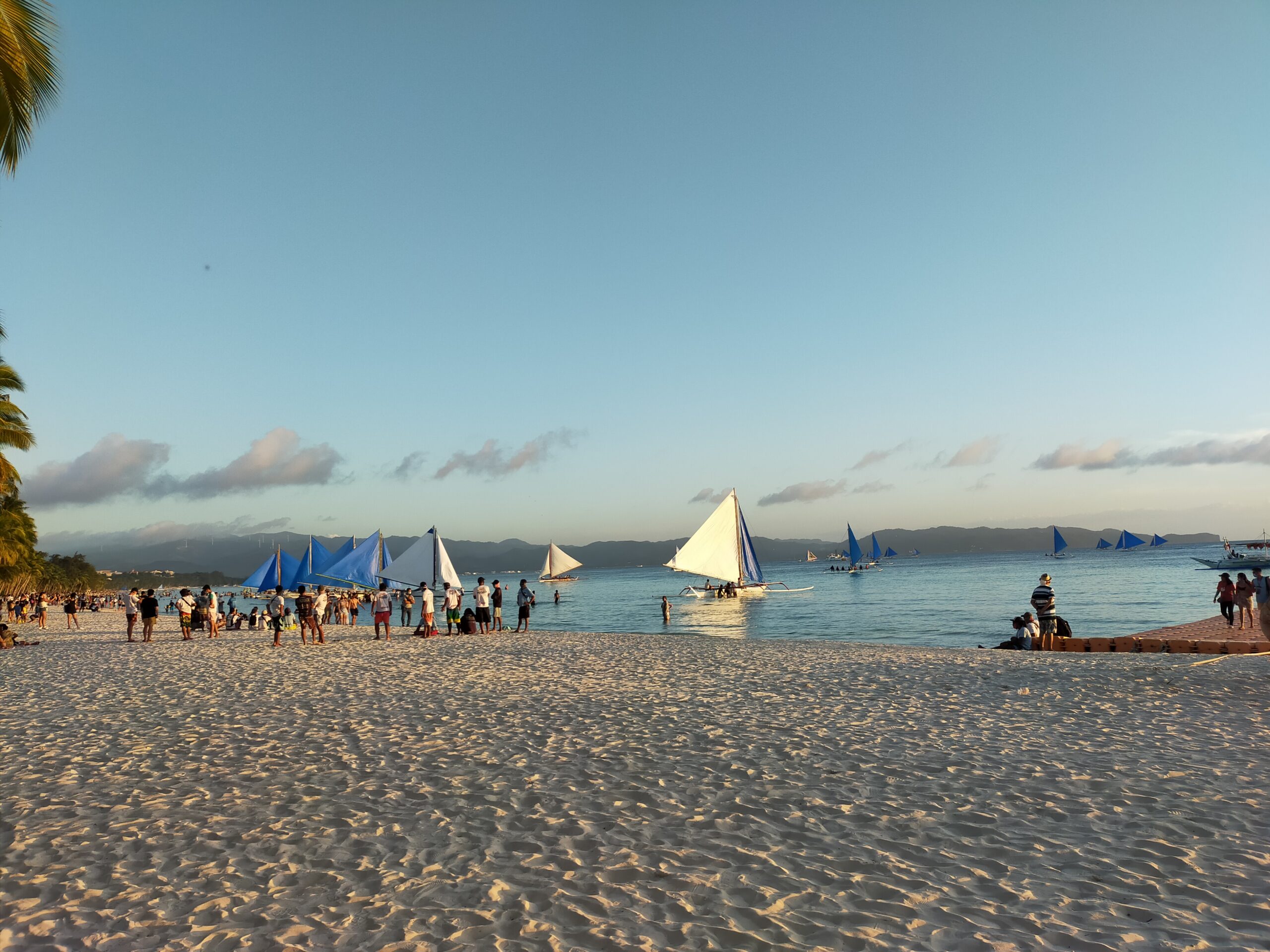 My husband, Jay, and I enjoyed our time at the beach with the kids more than anything else we've done at the island. We enjoyed them so much that we spent most of our last three days swimming and frolicking in the waters. We even took turns with board paddling which we rented for Php 600/hour while at it.
We enjoyed the waters so much that we got up early on our last morning to swim at the beach before we checked out of our hotel.
The sun was up on the hours we took a dip and the waters were cool. We just made sure to put lots of sunblock on ourselves to avoid getting sunburned.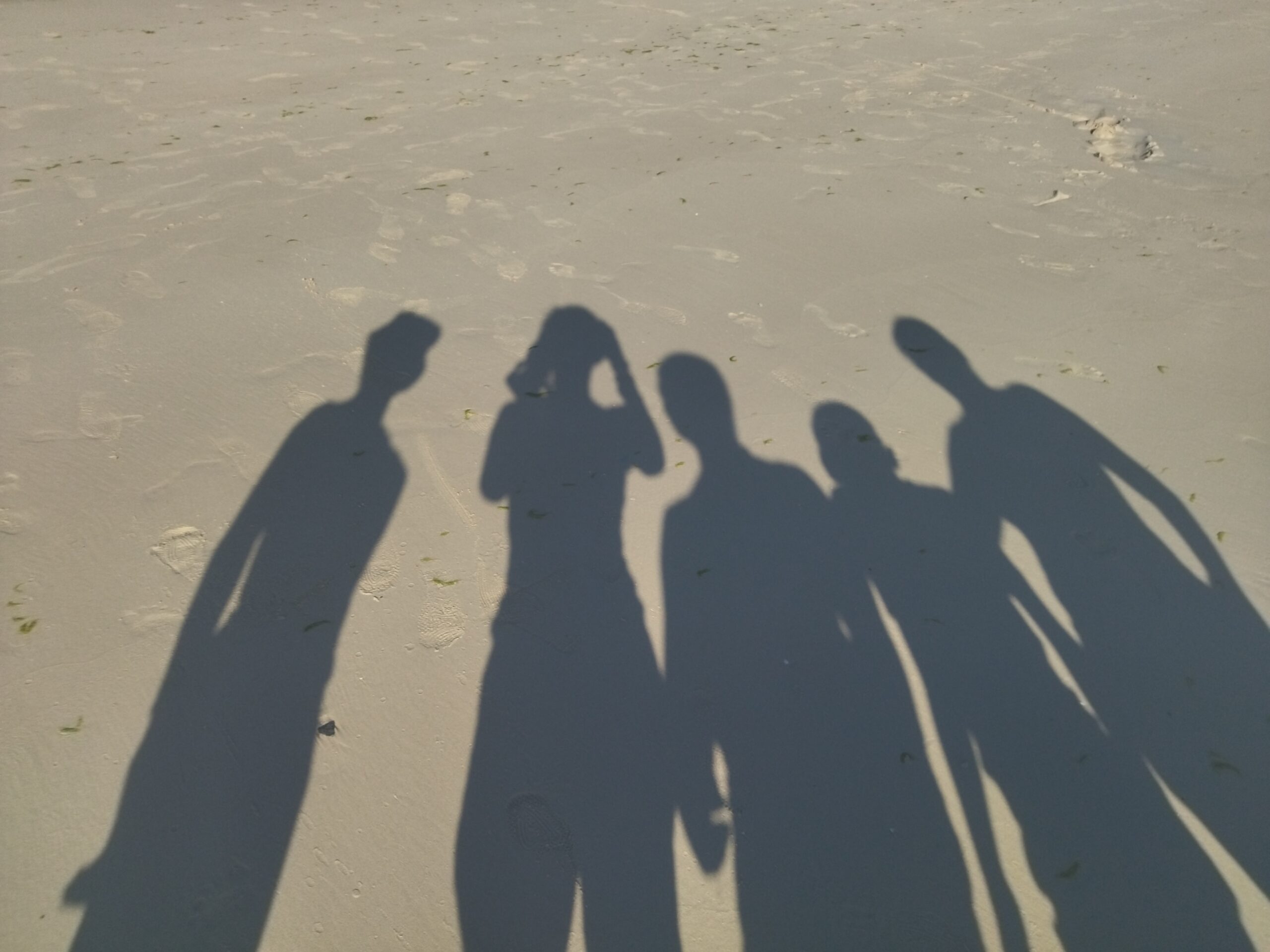 Tip #4 Swimming pool is a preference, but you won't really need it.
I know I said that we chose Piccolo because of the swimming pool. As it turns out, their swimming pools were too small. I felt uncomfortable having to share the pool with other guests in such small spaces. I saw a group of young professionals enjoying one of the pools and I think that's okay because they came together.  But sharing such small space with other guests can be…well… tricky. Plus, the swimming pools were located where the guests eat. I don't want to be the entertainment while people dine, hahaha!
But what this showed me was that we didn't really need a swimming pool because the beach was just a 3-minute walk and was safe enough to take the kids to go swimming every day. Like I said, we really enjoyed the cool waters of Boracay with them. It actually reminded me of Camaya Sands where the beach was kid-friendly. The big difference to Jay was that there are no jelly fishes floating around in Boracay.
What I'm saying here is that you can find other great accommodations at a lower cost, but without a pool. And you just might luck in on one by the beach front at the same rate.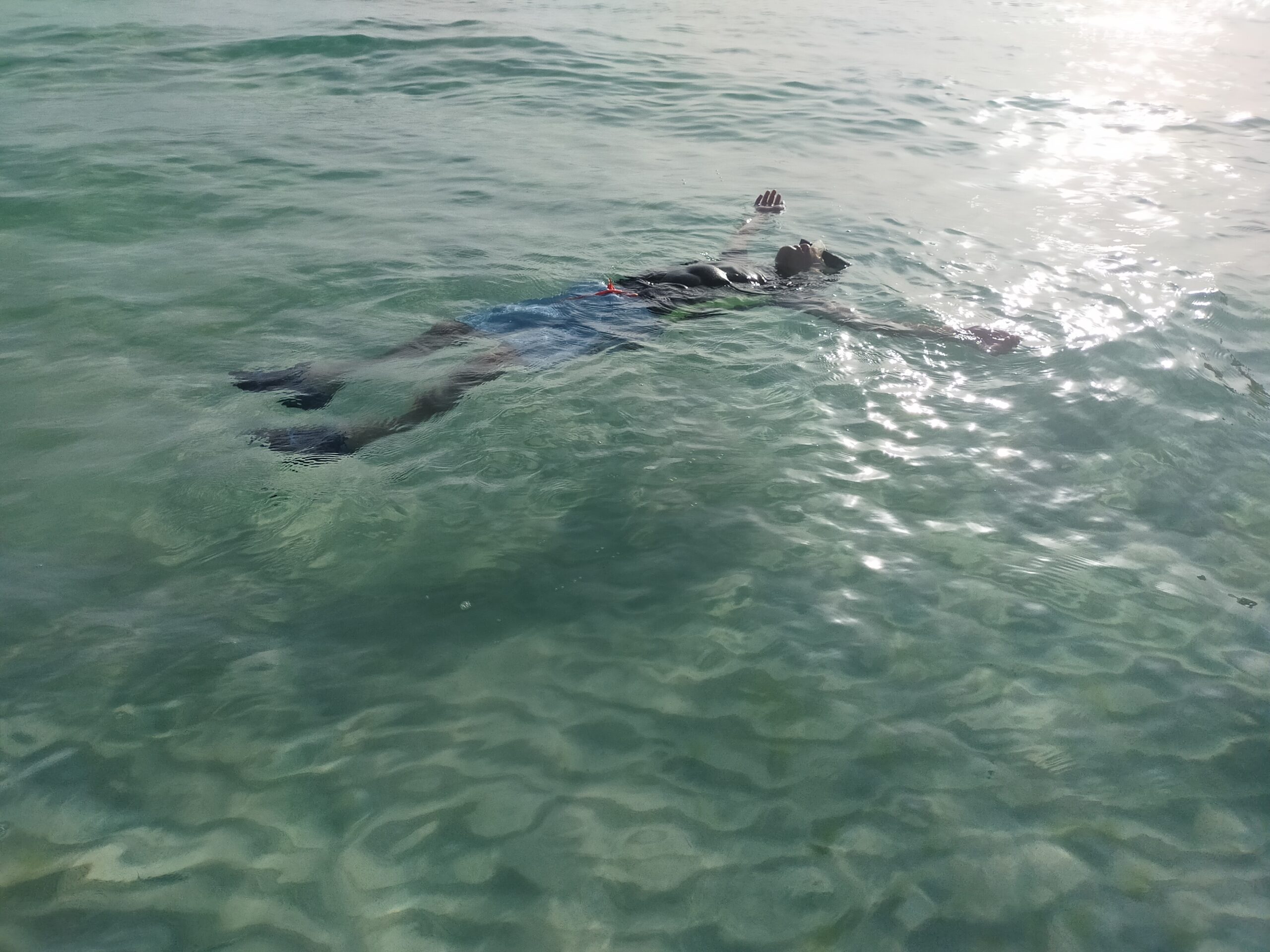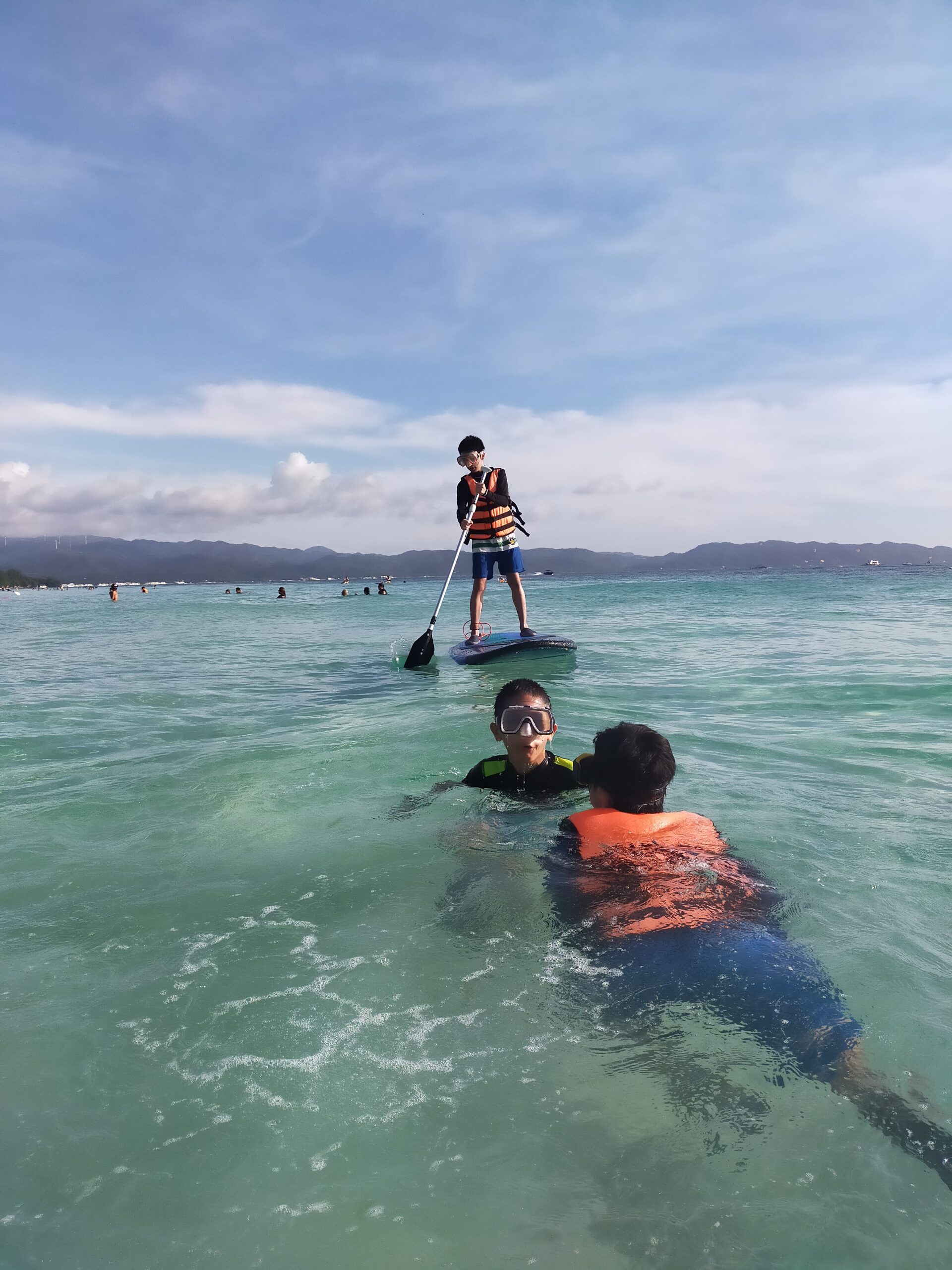 Just to be clear, Piccolo was okay. The room was great, the wifi was also good, the breakfast meals were delicious and the people are nice. Other than the phone not being functional, we had no problems with them. We'd probably book a stay there again in the future, just not because of the pool.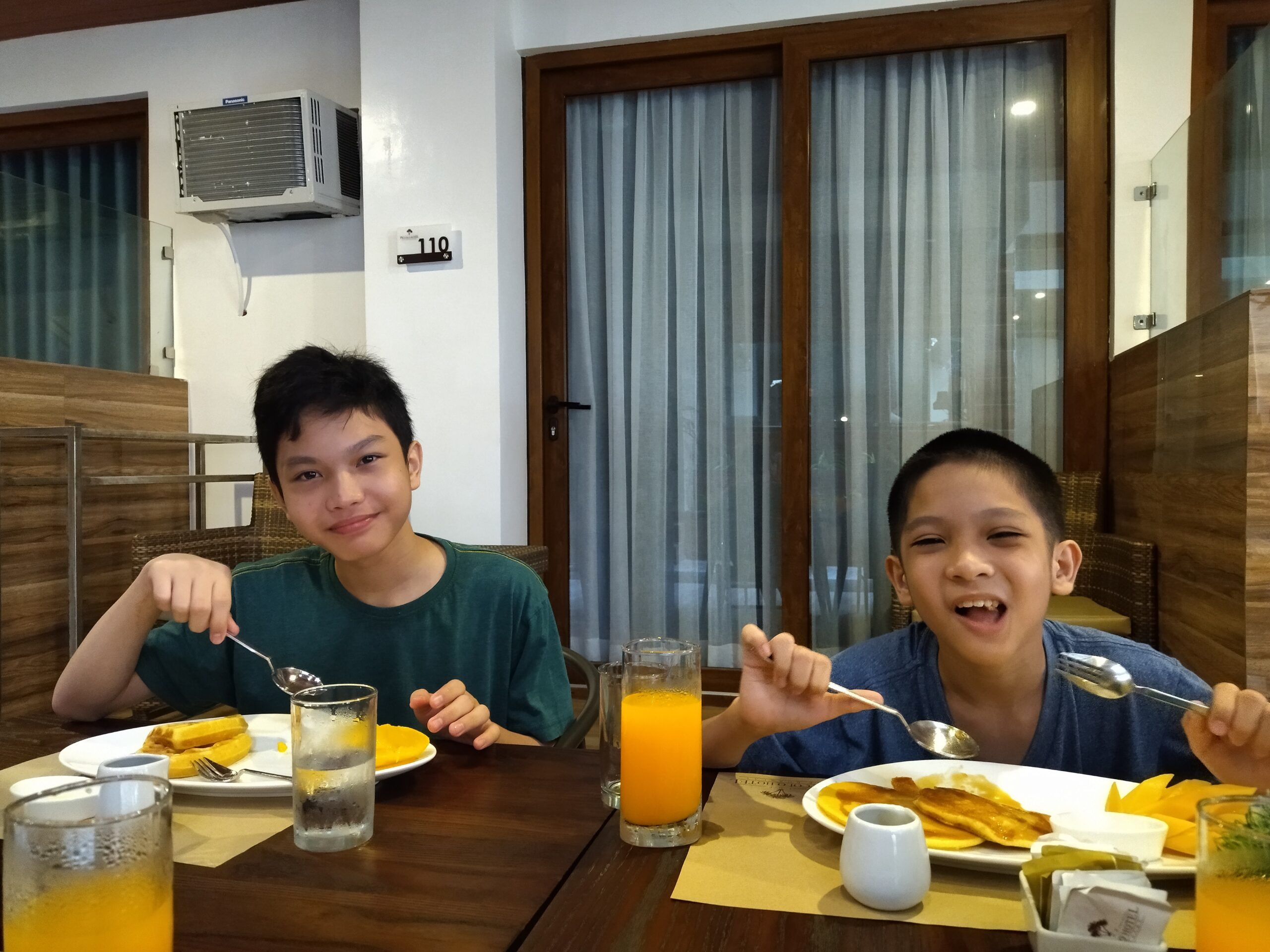 Tip #5 If on budget, you have to balance feast and action
Because booking our trip came more like a spontaneous decision, we knew we had to stick to a budget. We agreed to only do one or two major activities, and choose our food carefully. We'll have to forego of other activities and only choose the ones we want best (Read Tip #1). And because we were celebrating our 18th anniversary and our son's 13th birthday, we decided that we were going to have two big meals — we celebrated Lukas' 13th with lunch at the fancy Lemoni Cafe and had our anniversary with live acoustic music at The Hobbit Tavern —  and try out a few of the popular Boracay staples, like Jonah's Fruit Shakes and Halomango.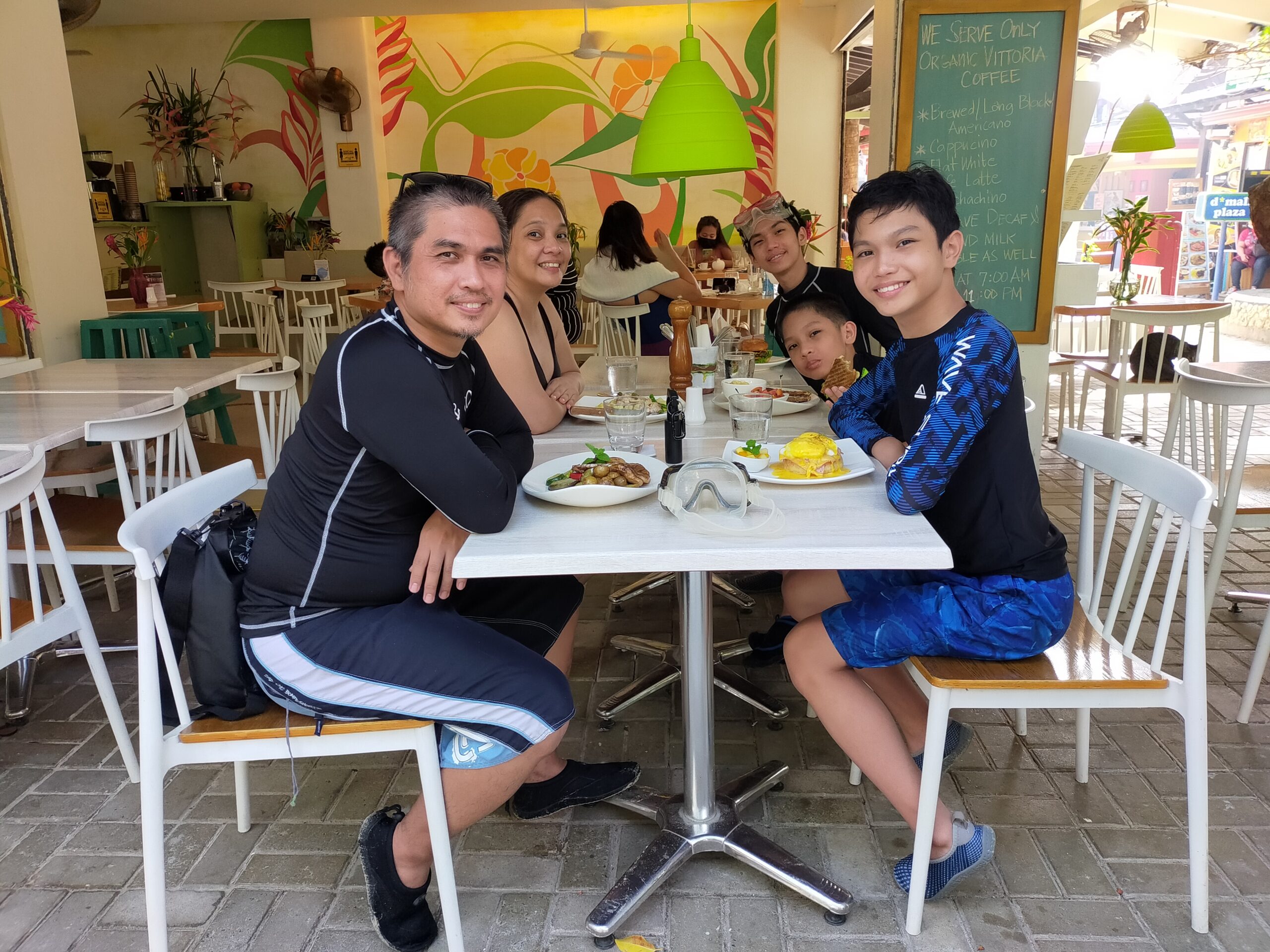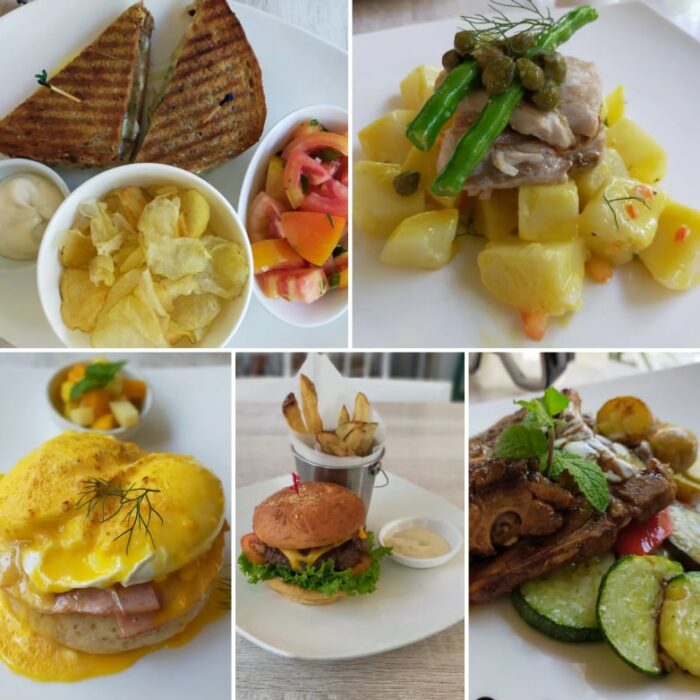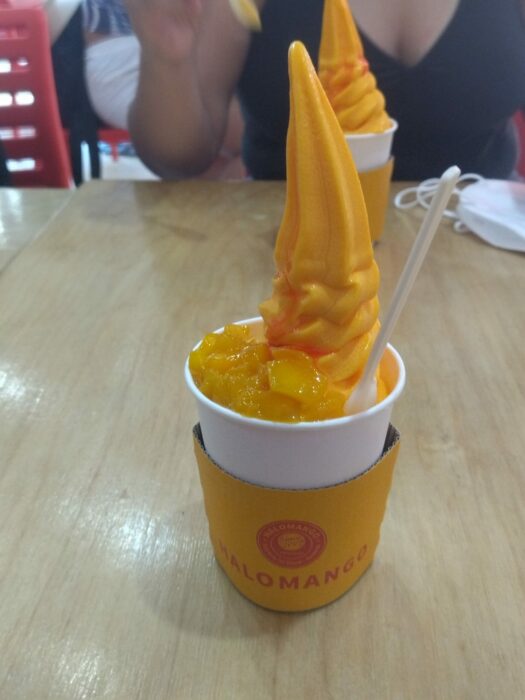 There are a lot of food venues there that offer food for only Php 130 or so. There are plenty of Andok's, too, which we took advantage of on our second day, and there are McDonald's and Jollibee branches at the main road.
The kids requested to try the Wrap Brothers PH's Shawarma, which cost less than a hundred for each, so we went to get some after parasailing.
View this post on Instagram
Our hotel provided water bottles which we consumed, but when we had to, we would buy water bottles at the small groceries and bring them with us. Food venues only serve tap water unless you buy the bottled ones at around Php 50-85 for each one.  We were are okay with the tap water as long as they were served cold, besides, I assume they use the same water for their juices and iced teas and I don't hear any reports on health issues.
I'll talk more about food in another post.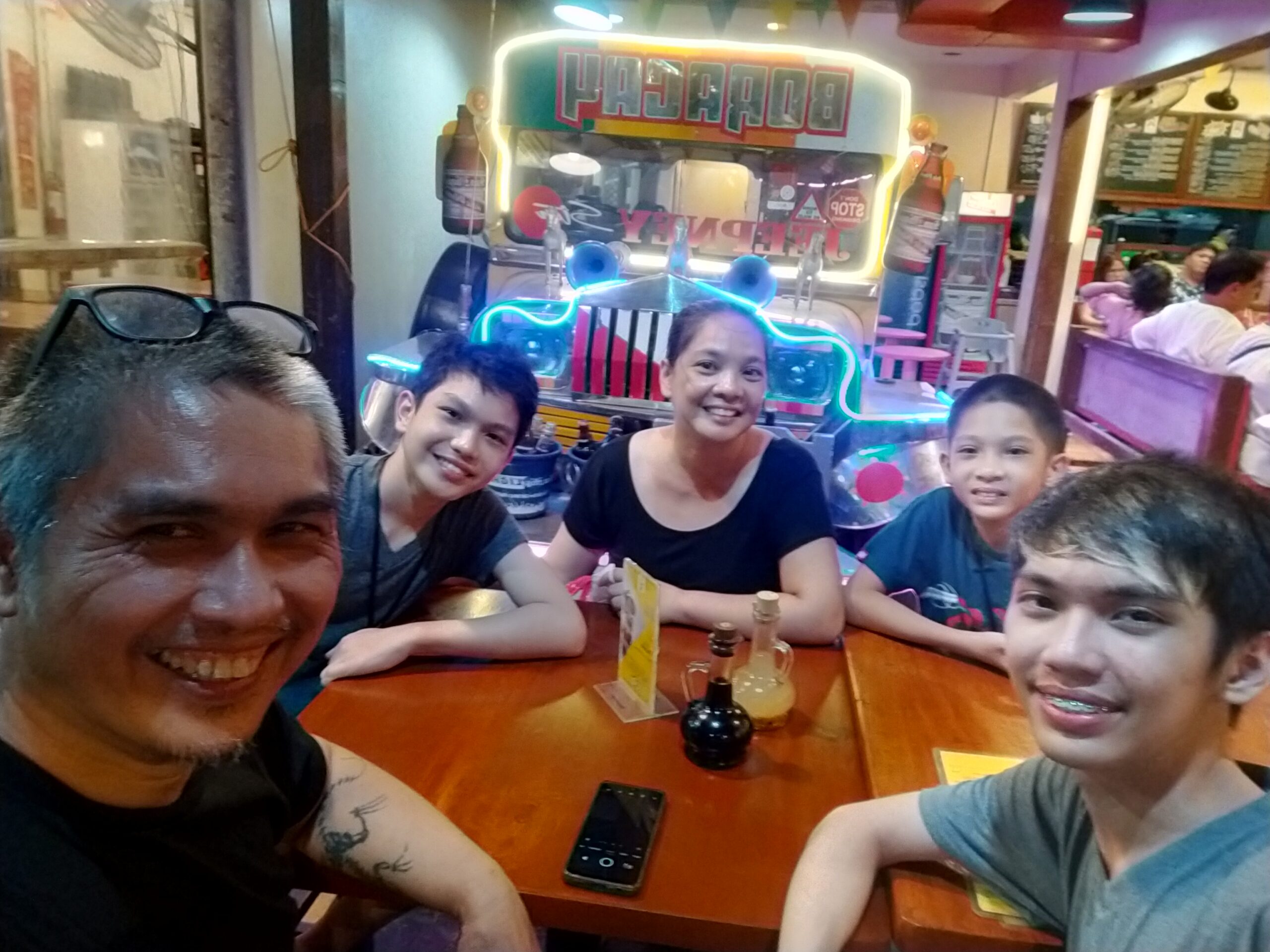 Tip #6 Have your cash broken down into Php 50's and Php 100's for tips
There are a lot of opportunities to tip people who assist you in the island – from the servers at the restaurants, to the boat men and coordinators. There are plenty of tip boxes placed somewhere in the boat, or at the wharves where you wait for the boats to pick you up for your activities.
GCash payment option is also not available in many of the food venues. We were able to use it at Lemoni Cafe, Cafe Del Sol and at the mini marts, but we paid in cash for the rest of them.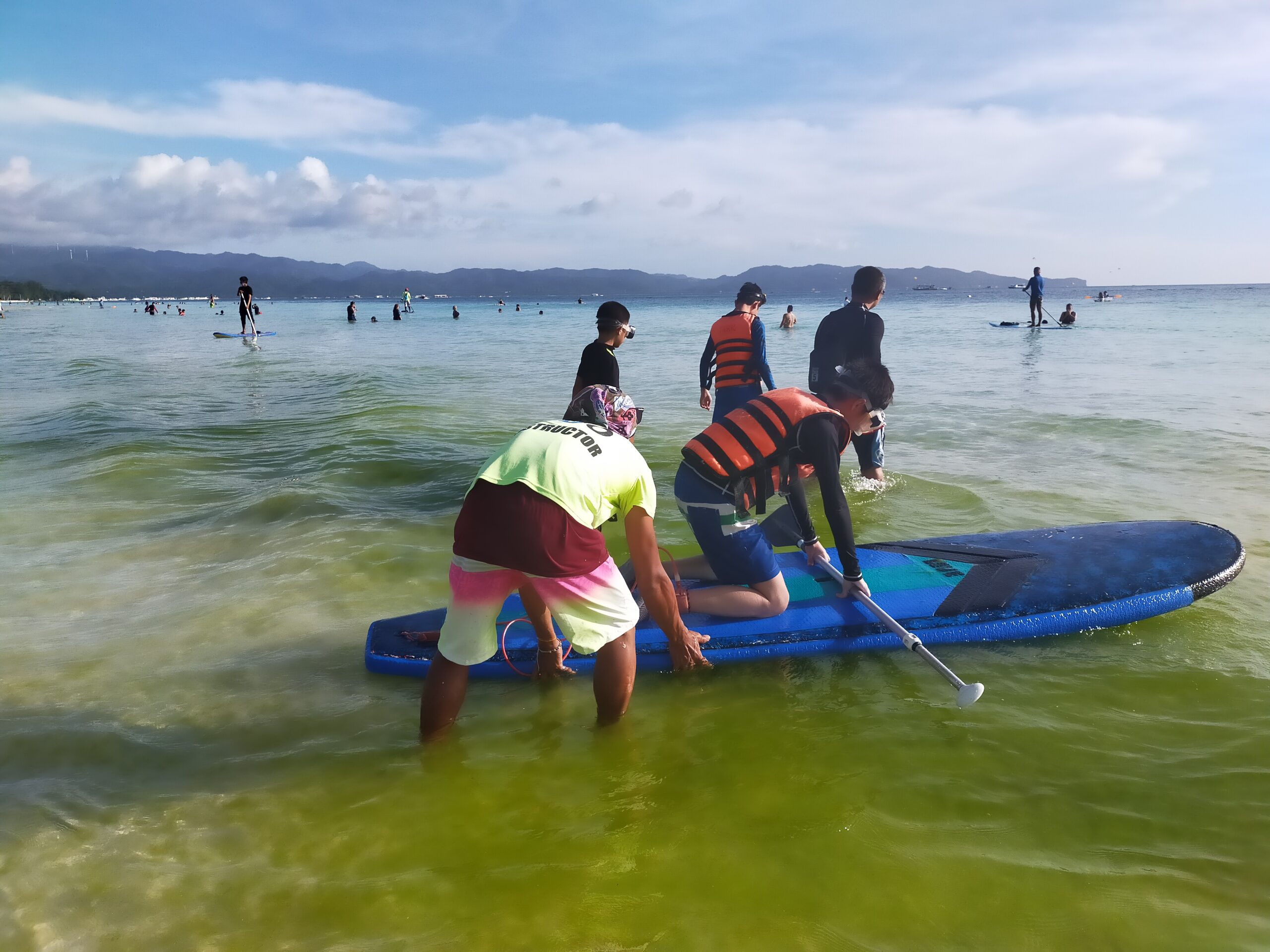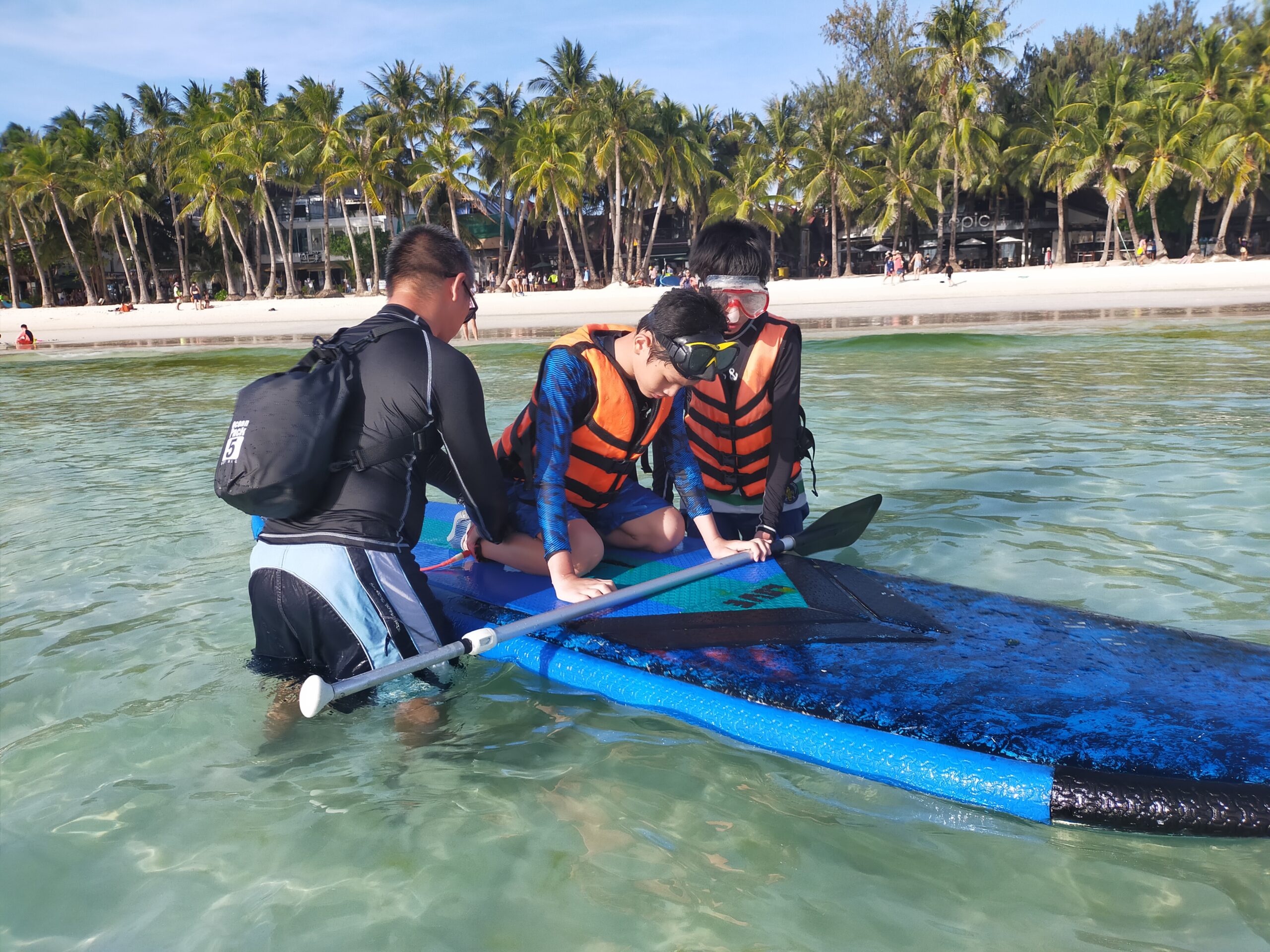 Tip #7 Prepare cash when taking photos with the beautiful sandcastles.
We were informed of this by friends before we left for Boracay. Apparently, if you take a selfie with those big sandcastles that they put up in the beaches, you'll be charged for it. So have cash ready for this. Previous rate was Php 250.
What our Boracay trip means to us
This trip meant more to us than just a getaway fun, we needed rest, healing and recovery.
We needed the comforting wide skies and the calming waves of the sea. We also felt that our boys needed to be boys, and they needed to get out and experience life in the outdoors, something that the pandemic had denied them for two years.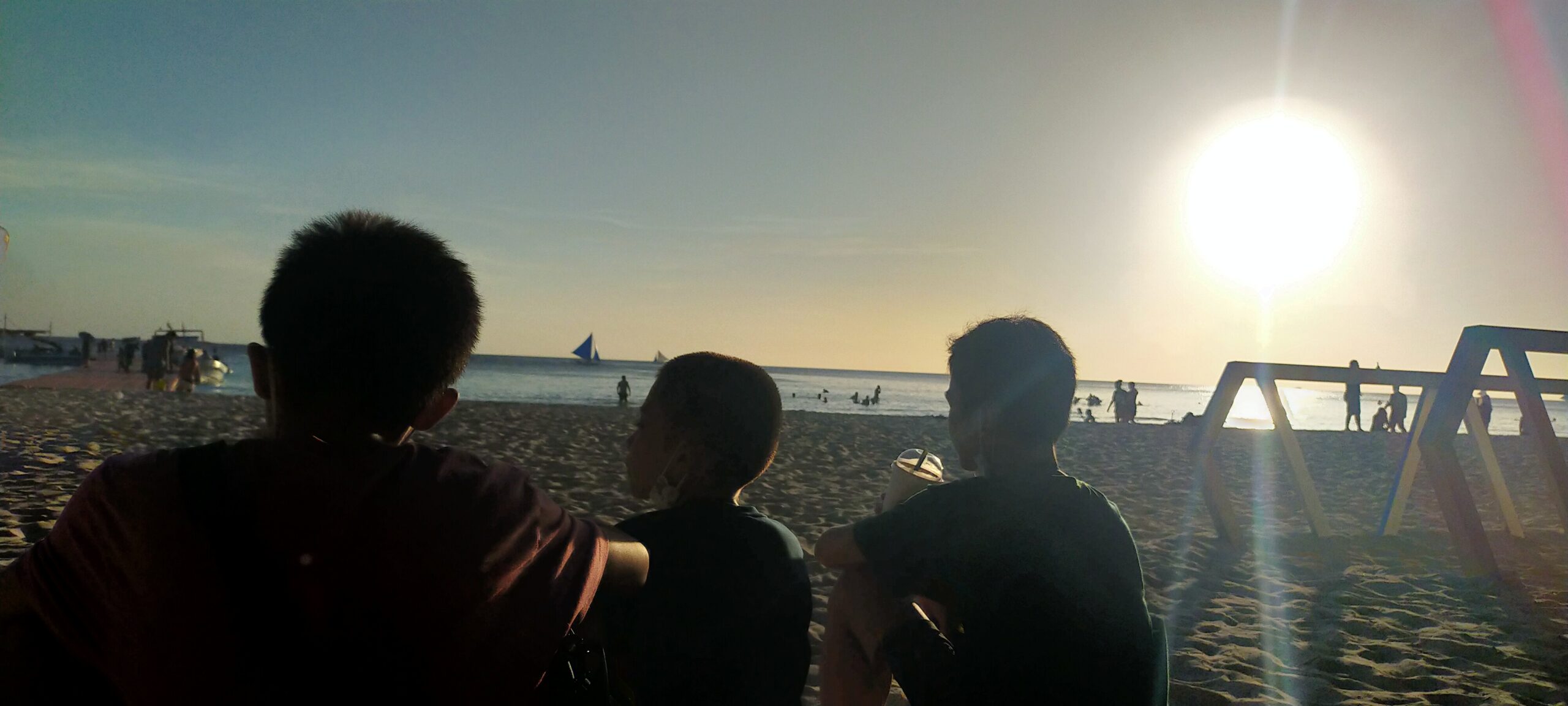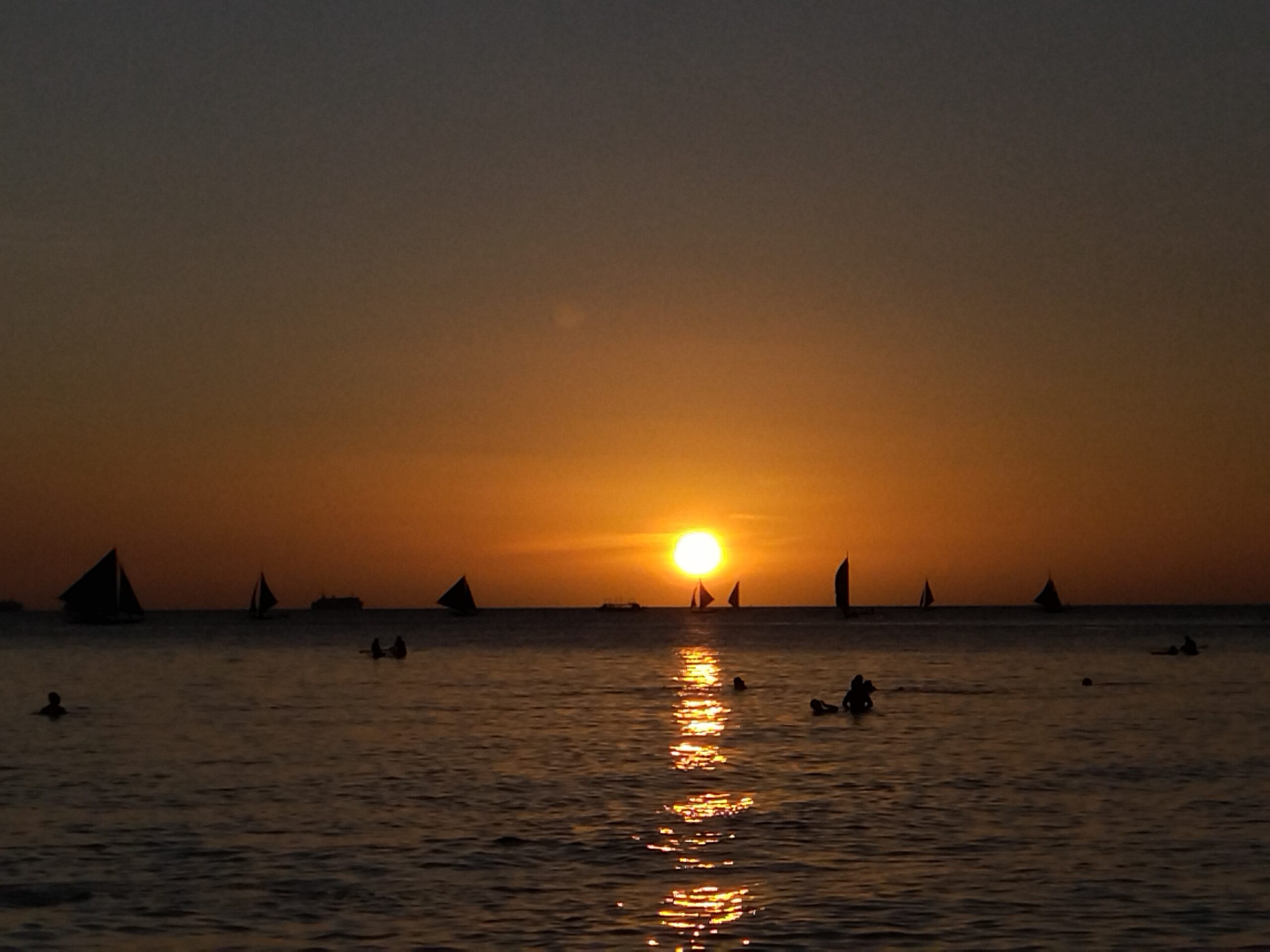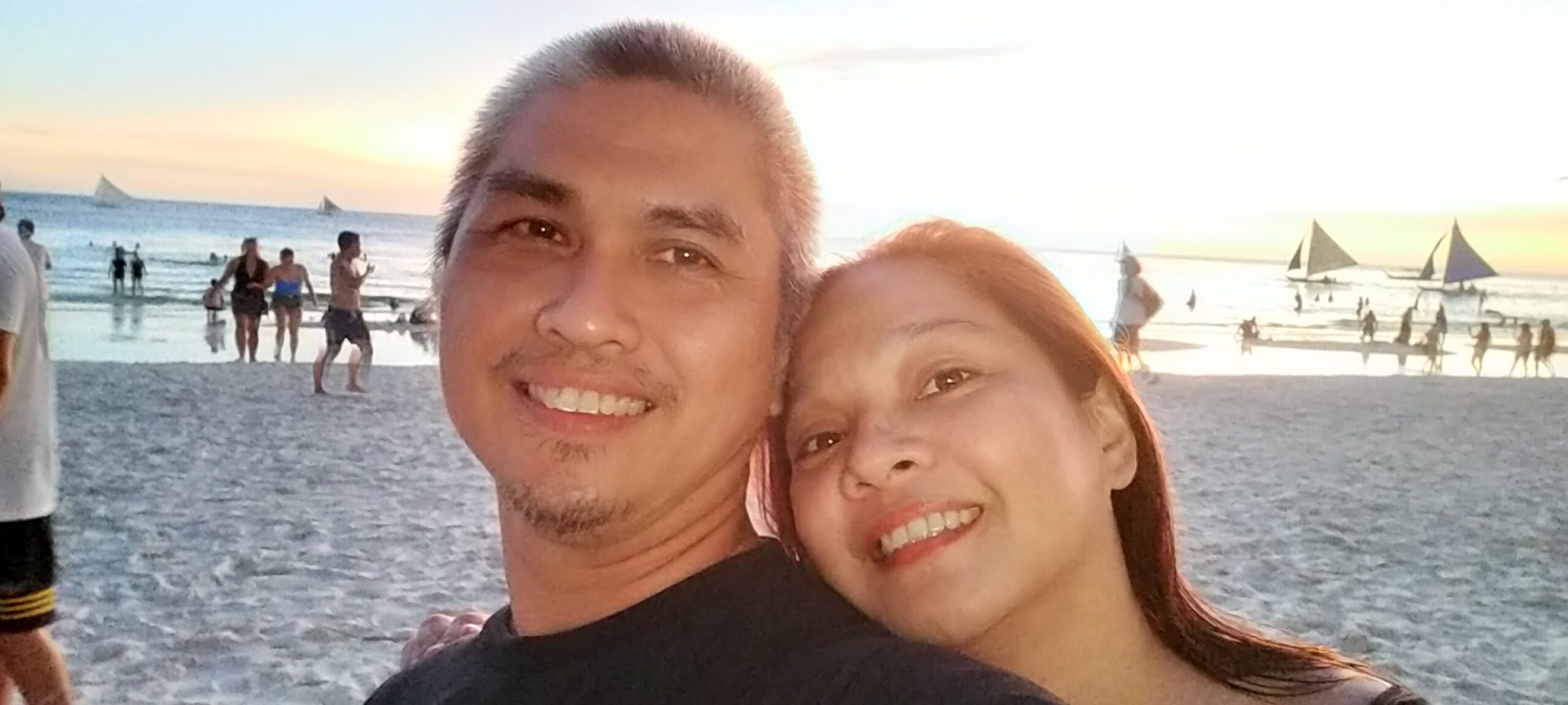 I wish we stayed a few more days, but I'm grateful for the 5 days to reflect on some things, run freely and enjoy our family beyond the four short walls of our tiny home. I personally felt God smiling down on us as we played in the waters. I couldn't stop thanking Him for taking us to such a beautiful place. If you know us well enough, you know that this wouldn't have been possible for us had it not been for God moving in our lives through all these years.
I was also moved by the people who were genuinely happy for us for being able to do this and did not, in the least, hold back from showing us their support. We are grateful beyond measure. You know who you are.