Building a Better World with Kidzania Congrezz
It wasn't my first time to hear about Kidzania Congrezz. I actually came across the search for the new batch of Congrezz a few months back and even contemplated on having my children send in their applications. (We didn't push through)
Kids who will be chosen for the Congrezz will take part in discussions on trends, exchange ideas and opinions, be invited to grace events, take part in outreaches, meet Kidzania Congrezz from other countries, and contribute to the city in building a better world.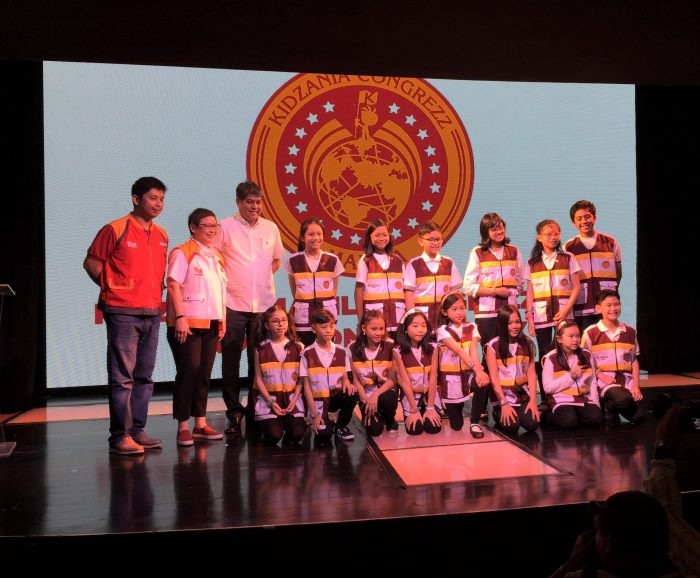 Kidzania, as I now completely understand, is a kingdom on its own and the kids are its citizens. Anyone else are foreigners, including Senator Kiko Pangilinan, who was there as the guest of honor in the inauguration of the new batch last May 23. He was referred to as a "foreign dignitary," haha! So cute!
"Each of you is a winner. True victory comes when you cooperate with other leaders to reach your shared goals," Sen. Pangilinan said to the congrezz.
KidZania Manila Governor Cookie Bartolome addressed the new batch and said…
"As a CongreZZ member, you are also a servant leader. It is your duty now not just to listen to other kids but to be their voice that affects change. . . . We are aiming to build a better world and it starts here at KidZania Manila."
Just so you know, the applicants who passed their initial screening participated in Kidzania's 2019 elections where they had the opportunity to present their individual advocacies to the kids in the city.
Kidzania citizens then cast their votes on their chosen leaders.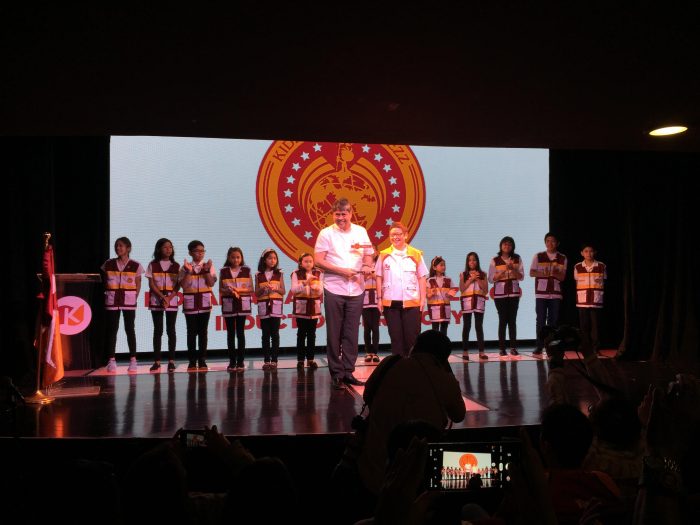 Congrezz Advocacies
I was very much impressed with some of the advocacies that the children campaigned for. Let me share some of my favorites:
"Make establishments that teach us how to save the environment"
I like this one because saving the world we live in, literally, is priority right now.
"Make citiZens aware and respectful of other cultures"
My children have never seen color or race as a reason for discrimination, but that of cultures and diversity. I would love for them to stay this way, and for other children to be the same.

"Raise awareness about disaster preparedness"
With the pending BIG ONE, this is a must.
"Make Kidzania create an activity on how to be an entrepreneur"
I love Kidzania and how it promotes simulations of different fields of expertise, but yes, I agree that we must start teaching our children to also be entrepreneurs, leaders, and innovators.
"Share my advocacy on anti-bullying"
During my time in school, bullying wasn't as bad as it has been in the teen movies I watched. Apparently, this is no longer the case in today's teen culture.
and last, but not the least…
"Help kids see their dreams come true. Even children with disabilities"
Give equal opportunities to those with special needs and disabilities, yes!
See what I mean? I love that these kids know that they can make an impact even at their young age. Their participation may seem to just be confined within Kidzania, but really…they are promoting change (and help train) kids who will someday be adults and take their places in society.
Adults who will vote and elect people in position to run our government.
What my kids do at Kidzania
We've only taken the kids to Kidzania a few times, and my two younger kids really love going there. Especially my youngest.
Judah made the most of his day by jumping from one job to another.
I was told that he took driving lessons and earned his driver's license (which I shall have laminated soon!), then he worked at Victory Liner as quality inspector. (Pablo decided to be a tour guide on the same trip).
The two of them worked at McDonald's to get cheeseburgers for lunch!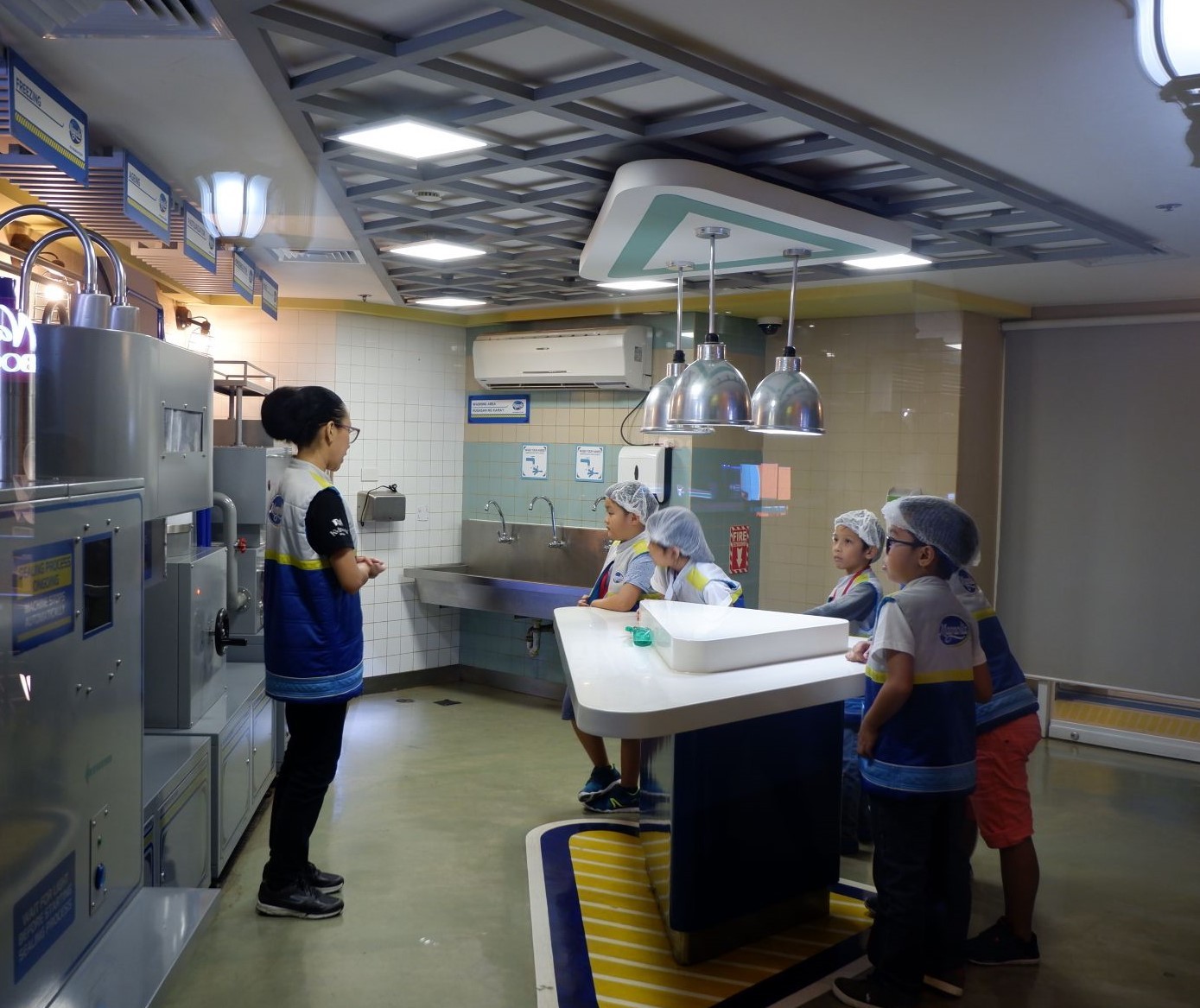 Judah worked as an employee at Purefoods (for the hotdogs!) and at Magnolia (for his dessert, haha!), as a pilot at Cebu Pacific, a home builder at the construction site, and helped put out the fire at a nearby hotel as a firefighter.
He tried his hand at being a shopper at Healthy Options, where Pablo worked as one of the employees attending to online orders.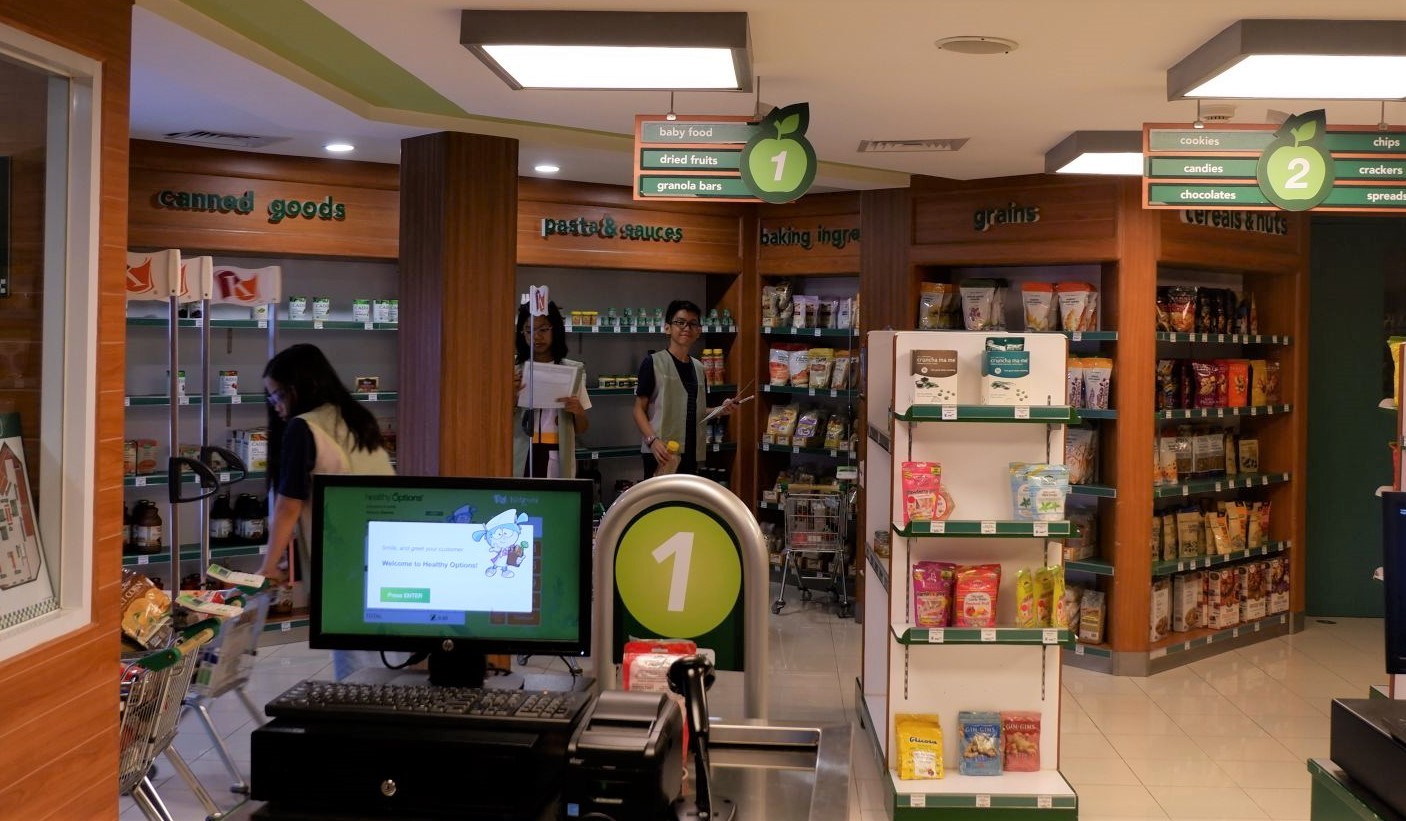 Lukas had rehearsals for his theater workshop recital with Trumpets until 2:30 PM that afternoon and wasn't able to get into the park until 3 PM. He put all his kidzos in his new ATM at BPI and was only able to work at LBC with his older brother, Pablo.
I just promised him another day at Kidzania because the park closed soon after. He was okay with it and looks forward to another day at this awesome kids place.
Why I love Kidzania!
1. Kids can practice independence
I love Kidzania because kids take the lead in this place. They are free to roam around and get to practice independence as they go from one job station to another on their own, and make small decisions as to what they want to do.
2.  Simulations of different professions and work environments
The kids are given the opportunity to participate in in different jobs and work environments.
Nowadays, most kids think that being a YouTuber is the only great job there is, but Kidzania introduces them to many other different professions and work environments — from Corporate and Health Care professionals, to Creatives and Athletes.
One of my favorite stations there is the hospital where children can try being a surgeon at the operating room, a nurse at the infants station, or a hospital staff in the Emergency room.
3.  Child safety
Everyone allowed into the park need to wear special bracelets. I don't know how it works but the bracelets are part of the park's computer-based security measures. The kids cannot exit the park without their guardians in tow. I feel totally safe for my kids to go around and do things on their own.
In fact, while I was attending the inauguration ceremony of the Kidzania Congrezz at the music theater, Pablo and Judah were going around and visiting job stations all by themselves.
And when Lukas arrived in the afternoon, I let him off by himself which he enjoyed very much. He bumped into his kuya who was also in line at LBC.
I was at the parents' lounge recharging my cellphone battery when I received a call from one of the park attendants, informing me that my children were looking for me because the park was closing. She asked me where I was and took them to meet me.
4. Productive Play
I love that my kids are learning as they play. It's a very good place to take your kids to especially if you home school them and you're feeling a bit beat to handle their schooling for the day.
They get to relax, play, but still learn something. You'd think they have learned everything, but I believe that even as they go back to doing the same jobs on another day, the experience can still be new and exciting.
5. Promotes confidence
There is something about being able to freely go around, make decisions, and volunteer to do things you're interested in, earn from your efforts, and interact with new people that help build the kids' confidence.
If you're thinking of a great, educational, fun-filled activity for your child to do during school breaks that won't take too long or too much of your time, Kidzania is the place to be.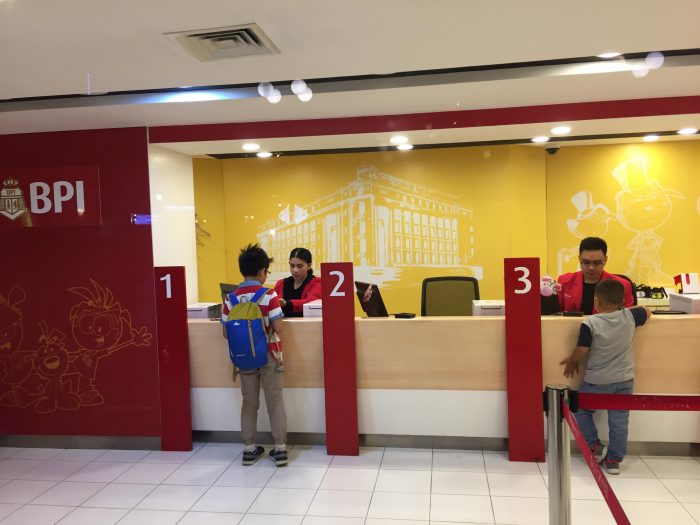 Kidzania promos
This summer, Kidzania has a promo offer wherein you buy 2 weekend tickets for your kids and get your 2 adult tickets FREE if you buy your tickets online.
You get 30% off your online tickets on weekends and weekdays, and 20% if you are walk-in customer. This promo lasts until July 31.
You can avail of your online tickets at ktx.abs-cbn.com, Klook and Ticket World.
Kidzania Manila
Official website: manila.kidzania.com
Facebook: https://www.facebook.com/KidZaniaManila/
Twitter: https://twitter.com/KidZaniaManila
Instagram: https://www.instagram.com/explore/locations/524303528/kidzania-manila/
Thank ABS CBN Corporate Communication for inviting me to witness the inauguration of these wonderful, inspiring kids of the Kidzania Congrezz. I look forward to seeing them in action!
"Don't let anyone look down on you because you are young, but set an example for the believers in speech, in conduct, in love, in faith and in purity" 1 Timothy 4:12.