SeCham: Our New Favorite Korean Fast Food Resto
I was first introduced to Korean food back in the early 2000's when Jay and I were supposedly scheduled to fly to South Korea for a two-year gig with our former band.
Since our plan was to save up for our future, we agreed to make the most out of the food that the client will provide us instead of using our pay for food when we're out there. So me, being me, wanted to practice eating Korean food before we leave, haha!
So we found this authentic Korean restaurant in Malate and we visited that place for at least three weeks in a row after our gigs in the area.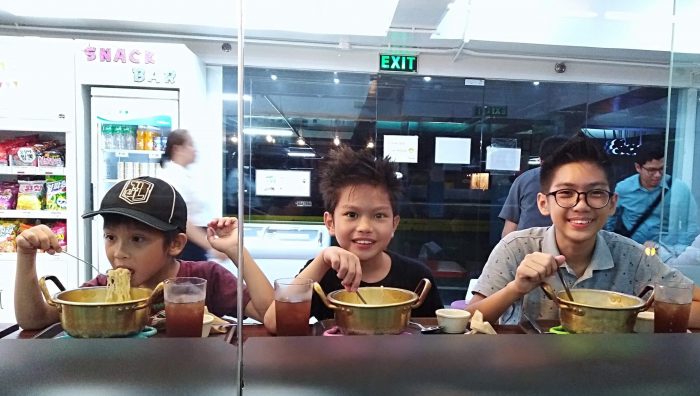 I remember to always being served this huge platter of appetizers which we enjoyed so much, and we devoured rice and fish and whatever it was that we ordered when they came.
The Korean gig, however, did not push through. Long story why.
Anyway, I stopped eating my late dinners at that resto and have not visited any Korean food venue in a while, other than the Kimchi stalls in food courts, haha!
Until my friend, Jen, and her daughter, Chi Chi, introduced me and my son, Lukas, to SeCham.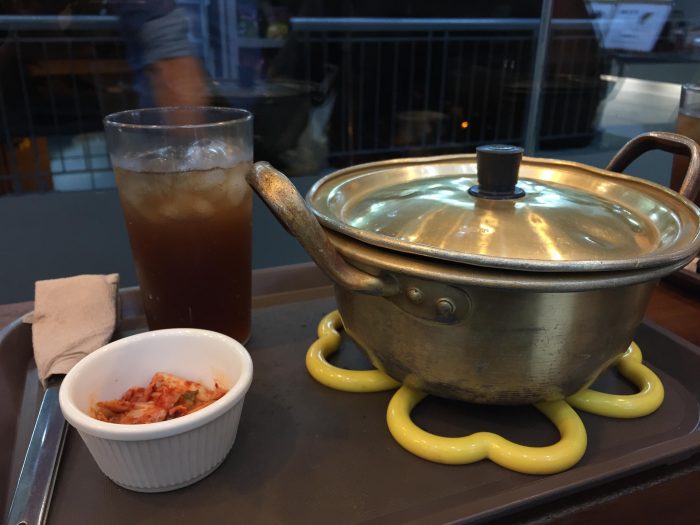 Where to find Secham
SeCham is located near Perea street, along Makati's elevated walkway
Lukas and Chi Chi have been paired so many times in many TVC dubbing projects, and they bonded on games and YT videos while waiting for their turn to record. We would later on extend the bonding over dinner.
SeCham is Chi Chi's favorite go-to Korean fast food.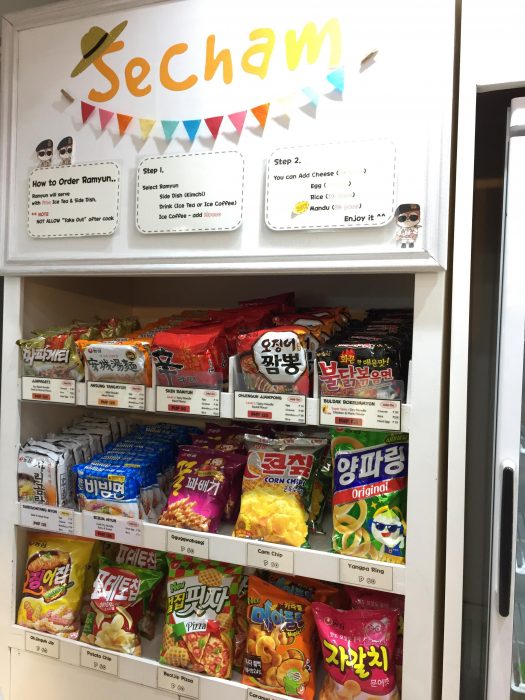 Secham Menu
What I loved about SeCham the most is that it's very affordable. Perhaps because the traffic is usually the employees that work within the city who just want a bite to eat before they take their long and tedious bus trips to their homes.
They offer four major Korean meals: Bibimbap, Bulgogi, Japchae Jap, and Jjajang Bap for no more than PHP 150.
If you want to add Kim Chi, just pay an additional PHP 15.
But the best food to order, in my opinion, are the Ramyuns.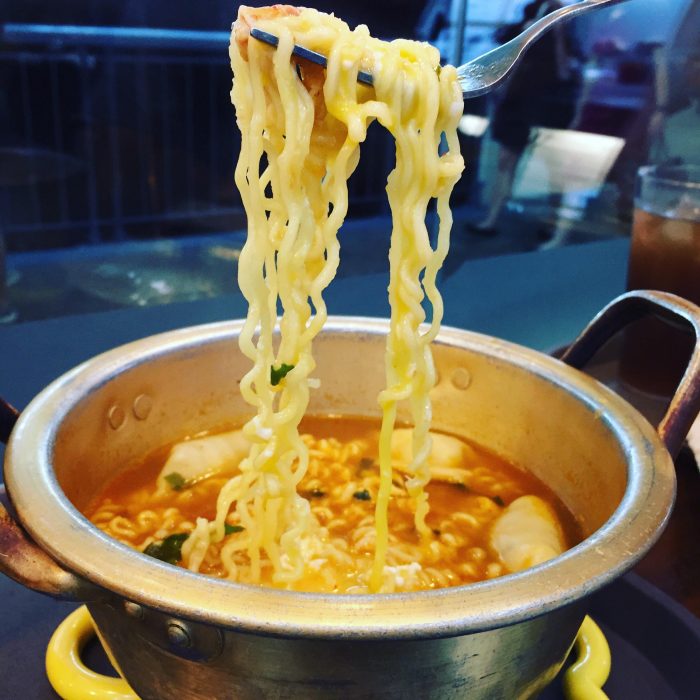 Now, just to manage your expectations, the Ramyuns and Jjampongs they offer are all supermarket variety (The Korean kind, not the Filipino variant). And they have a good number to choose from.
Some of what they offer are Shin Ramyun (Meat-flavored Spicy Noodles), Sarigomtang Myun (Beef & Oxtail soup), Bibim Myun (Spicy & Sweet Cold Dry Noodle ), Ohjingun Jjampong (Squid flavored Spicy Noodles) and my favorite, Ansung Tangmyun (Meat-flavored Mild Noodles).
The price of the noodles are between PHP 110 to 135 only. But you can add cheese, egg, rice or Mandu (vegetable dumpling) to your soup for about PHP 15 to 20 each.
They serve your noodles hot in a pot and you get free iced tea and kimchi already.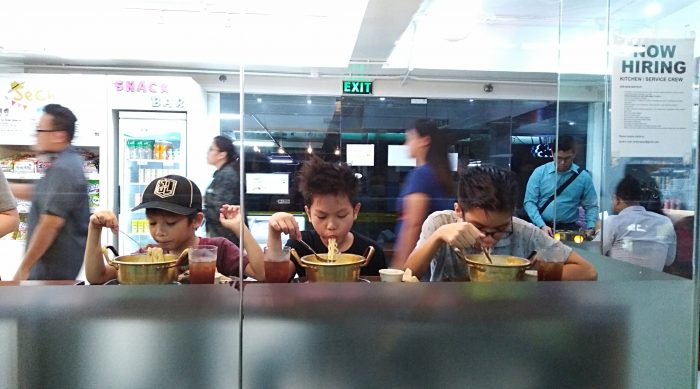 One pot of noodles can be for sharing between 2-3 people, but for my kids' voracious appetites – they finished a pot each.
SeCham also have Korean chips, Popsicles and canned drinks.
During rush hours, the place is bustling, but the diners don't seem to mind.
It's not a fancy place. The interior is simple, the food is simple, but its regulars usually leave full and satisfied.
SeCham at Makati Elevated Walkway is open from 8 AM to 9 PM, Mondays to Fridays only.