Me & My Dad Camp: Why dads should take their kids camping
I had a quiet two days last week. My husband, Jay, took the two younger kids to the annual Me & My Dad Camp event with our church. The venue was in Clearwater Resort, Clark Freeport in Pampanga.
It was really just an overnight event, but since my husband was a member of the staff, he had to go to the site a day earlier to help out in the preparations before all the dads and their kids who were joining arrived.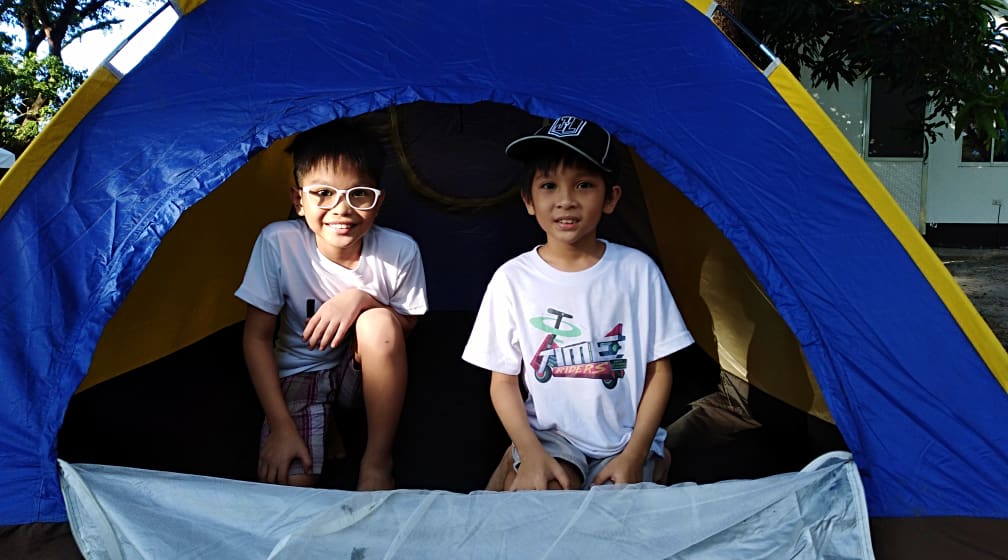 I appreciated the silence and the company of our 13-year old, Pablo, who mainly kept to his books and drawings, and worked on his next animation project when we were home.
We did leave the house on Friday afternoon so he could attend the Youth Service at our church facility, while I enjoyed a bit of solace with a book over coffee at Starbucks at the nearest mall where I waited for him. And on our way home, we chatted some about life, and how hungry we were that we ended up at KFC at the next mall for dinner, haha!
Why these moments matter
But the precious-ness of these moments were not only because I had my quiet time and a one-on-one moment with Pablo, but also because I knew my two other children were having the time of their lives with their dad.
Jay would send me photos through Facebook messenger from time to time, just to show me what the tornadoes were up to, and one of my closest friends whose husband also took his daughter (who happens to be our 10-year old Lukas' BFF) also sent me photos of the kids playing with their friends and having such a grand time.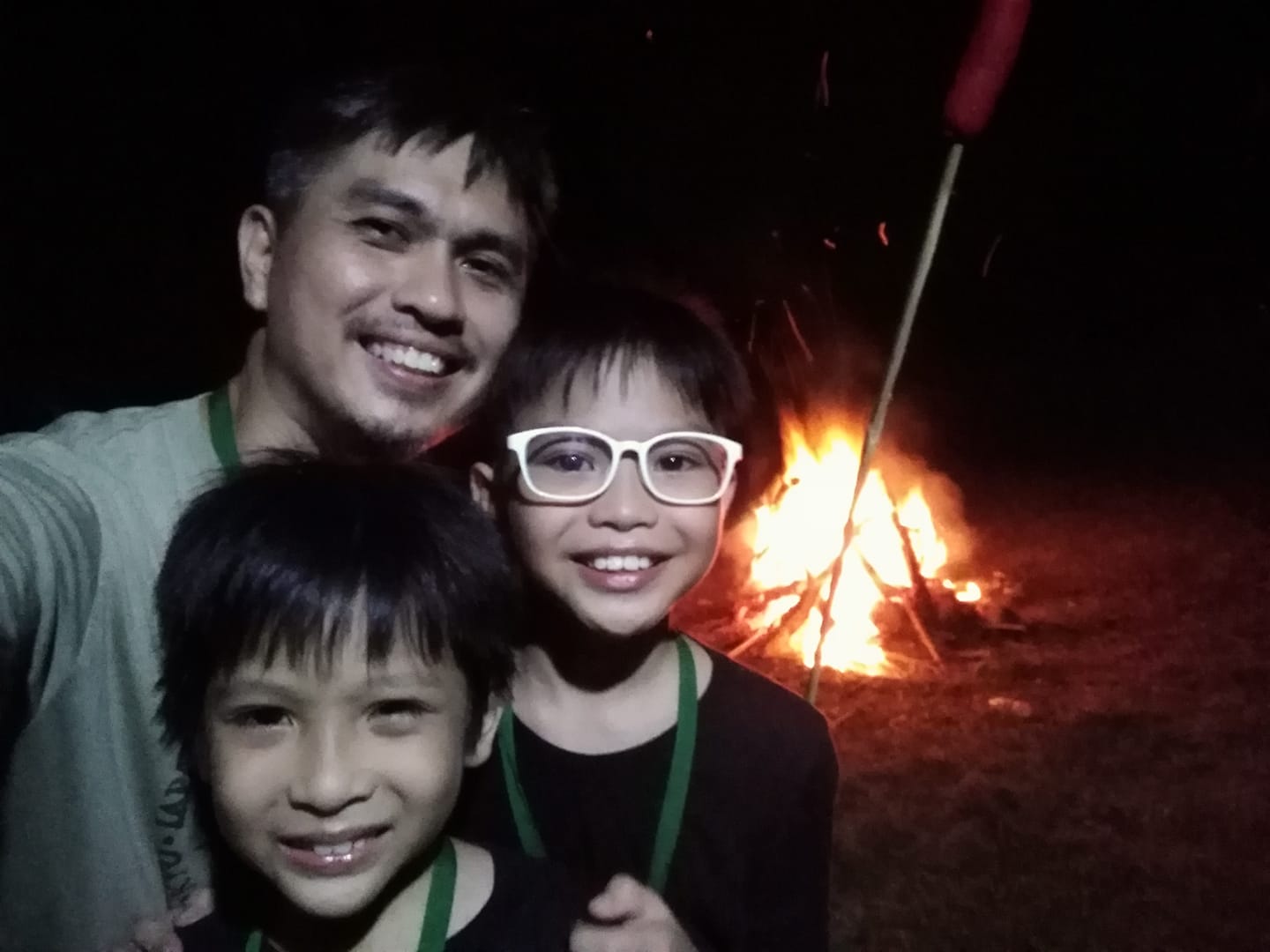 Fun times at Me & My Dad Camp
I asked my husband why Me & My Dad camp is such a hit to the kids, and why it's important to him.
He said that kids have a fascination with the idea of camping, which I think they got from the books they read and the shows they watch. They're excited to pitch their own tent and sleep in it at night time.
With this camp, there were a lot of fun, creative games that culminate in the legendary water gun game where in teams have to poke holes on the Japanese paper placed on the foreheads of each participant by squirting water on them.
According to my husband, it's a merciless game haha! Age is of no consideration. It doesn't matter if you're 6  or 65 years old. If you have a paper target on your head, prepare to be soaked!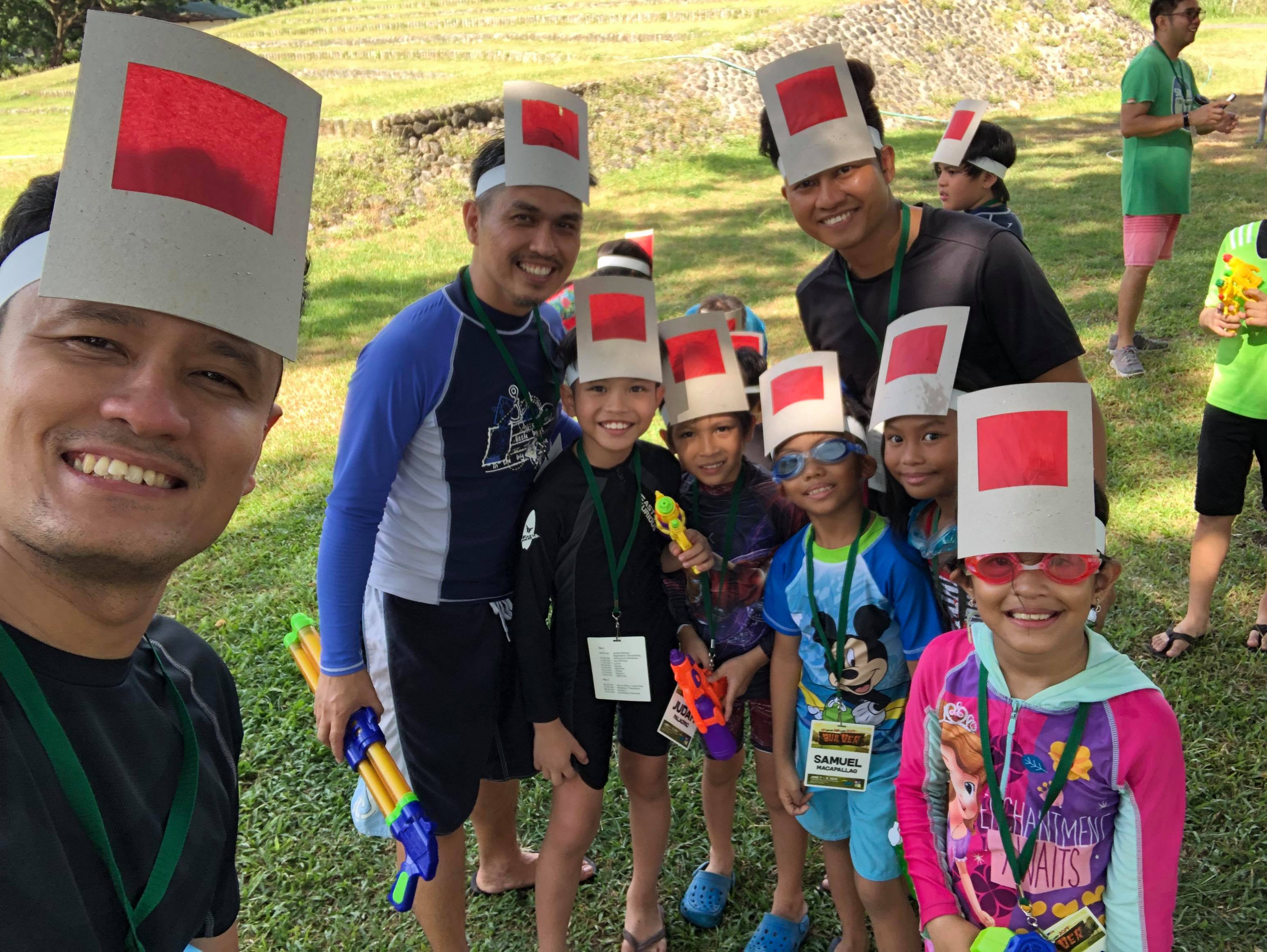 Jay said that the dads' participation help create the success of the camp. They really grab the opportunity to bond with their kids and play with them. Some of them even strategise to win the water game, it's crazy, haha!
The kids see old friends and meet new ones. They get to spend time with nature, feel the wind, see the skies, laugh and play, and forget all about their gadgets.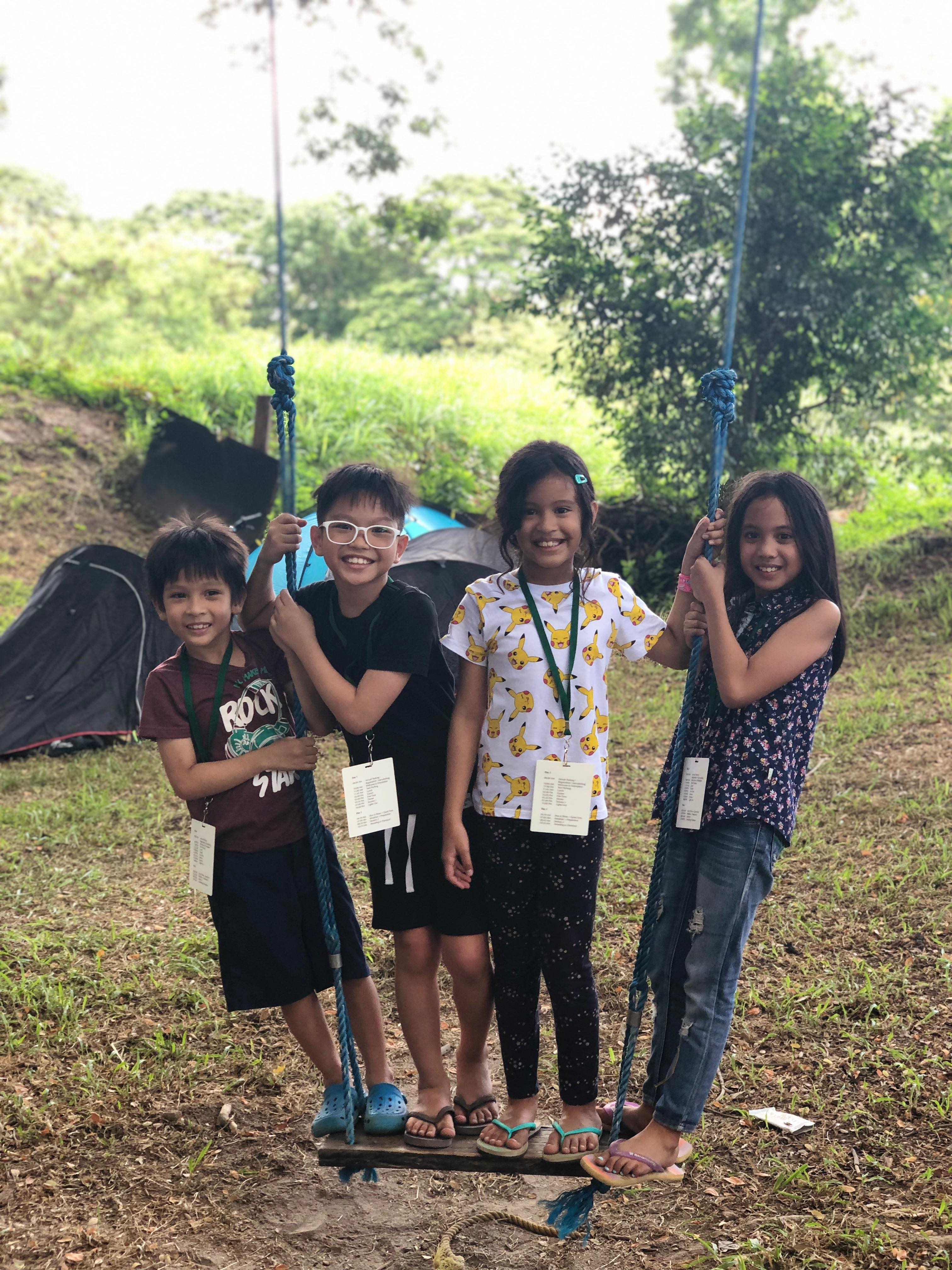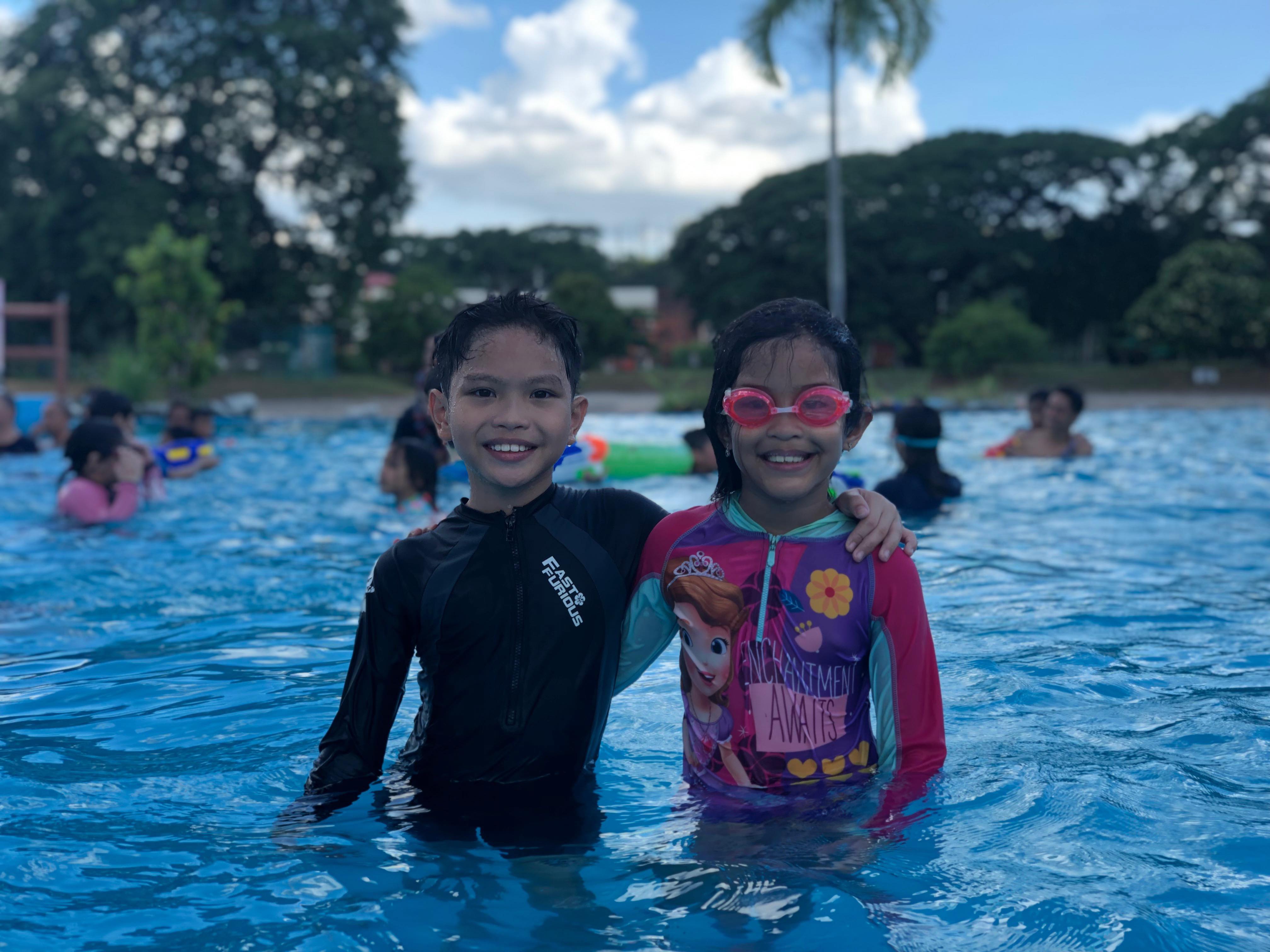 Beyond fun and games
Me & My Dad Camps in our church go beyond just the physical activities and bonding. The dads get to join a short session where they are taught the Biblical values and principles of Fatherhood that can help them in their relationships with their kids.
Believe it or not, dads may be natural at the fun stuff, but like any other parent, many dads need help in figuring out how to best connect with their children and how to best parent them.
At the camp, they get to hear from other dads who share their experiences and the biblical values that helped them in their parenting journey, giving these men just the right encouragement in being intentional with their children. What better way to parent than from the One who created families?
I can go on and on about the benefits of this camp, bottom line is, I believe with all my heart that our fathers play a crucial role in our growing up years. Our experiences with them help establish what would be foundational to our adult lives.
Our fathers are so much more than just the giver of our allowances and payment for our bills.
Daughters who have been given attention and showered love by their fathers grow up confident and independent.  They do not crave for affirmation from other men because they have gotten more than enough fill of it from their own fathers.
Men learn to be good husbands and fathers from watching their own fathers and experiencing life with them.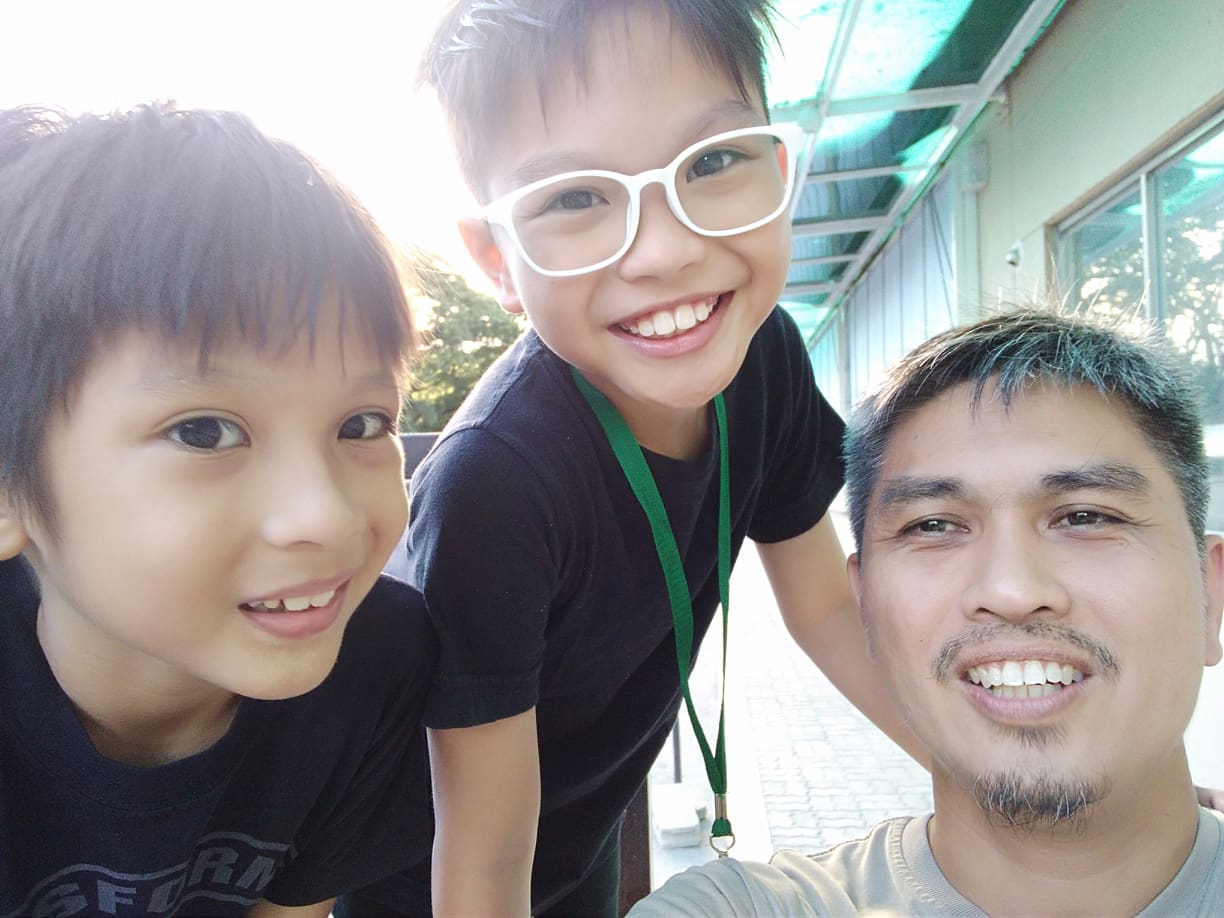 My husband works 9 to 5, five times a week. My children spend more time with me. I get the majority of hugs and kisses from them, and I get to talk and bond with them more often.
So Jay takes advantage of these activities that give him exclusive time with our children. He gets to pray with them, play with them, swim with them, laugh with them, do crazy things with them, eat with them, and sleep and wake with them by his side.
As my children's father and my team mate in this thing called "parenting," I think that that my husband deserves to have these precious moments with his children. Fatherhood is a gift! He deserves to enjoy his children all for himself from time to time. He deserves to share in the joys of having them.
Our boys come home beaming and brimming with stories of their adventures with him. He deserves it. It's a God-given privilege.
I asked my middle child if he remembered me at all in the two days they were gone, and he answered, "yes — when we were going home," haha. Priceless!
This year is the first and last time Lukas and Judah will be together in camp because Lukas is already 10 years old. But we know that he will forever treasure the memories he's built with his dad at camp.
To the person who made it possible for both of our kids to join this year, thank you for your generosity.
Me & My Dad Camp is an annual summer event at all Victory Churches in Metro Manila. It is open to all dads with kids ages 5-9 years old. If you're thinking of signing up for a camp next summer, that's great. Just call the Kids Ministry office of a Victory Church near you.
"Like arrows in the hand of a warrior, so are children born in one's youth. Blessed is the man whose quiver is full of them" Psalm 127: 4 – 5.
"The Righteous Man walks in his integrity; His children are blessed after him" Proverbs 20:7.
 "Fathers, do not exasperate your children; instead, bring them up in the training and instruction of the Lord" Ephesians 6:4.