Highly Recommended: Superbook Season 4 on ABS CBN
"My God is not weak!'' David says indignantly right before his sword went down on Goliath's neck, marking the giant's defeat. This scene was part of A Giant Adventure episode from Superbook which I received a copy of from Superbook and CBN Asia.
I've always loved the story of David. His is a story of a true worshiper of God who leaned on Him and walked His purpose.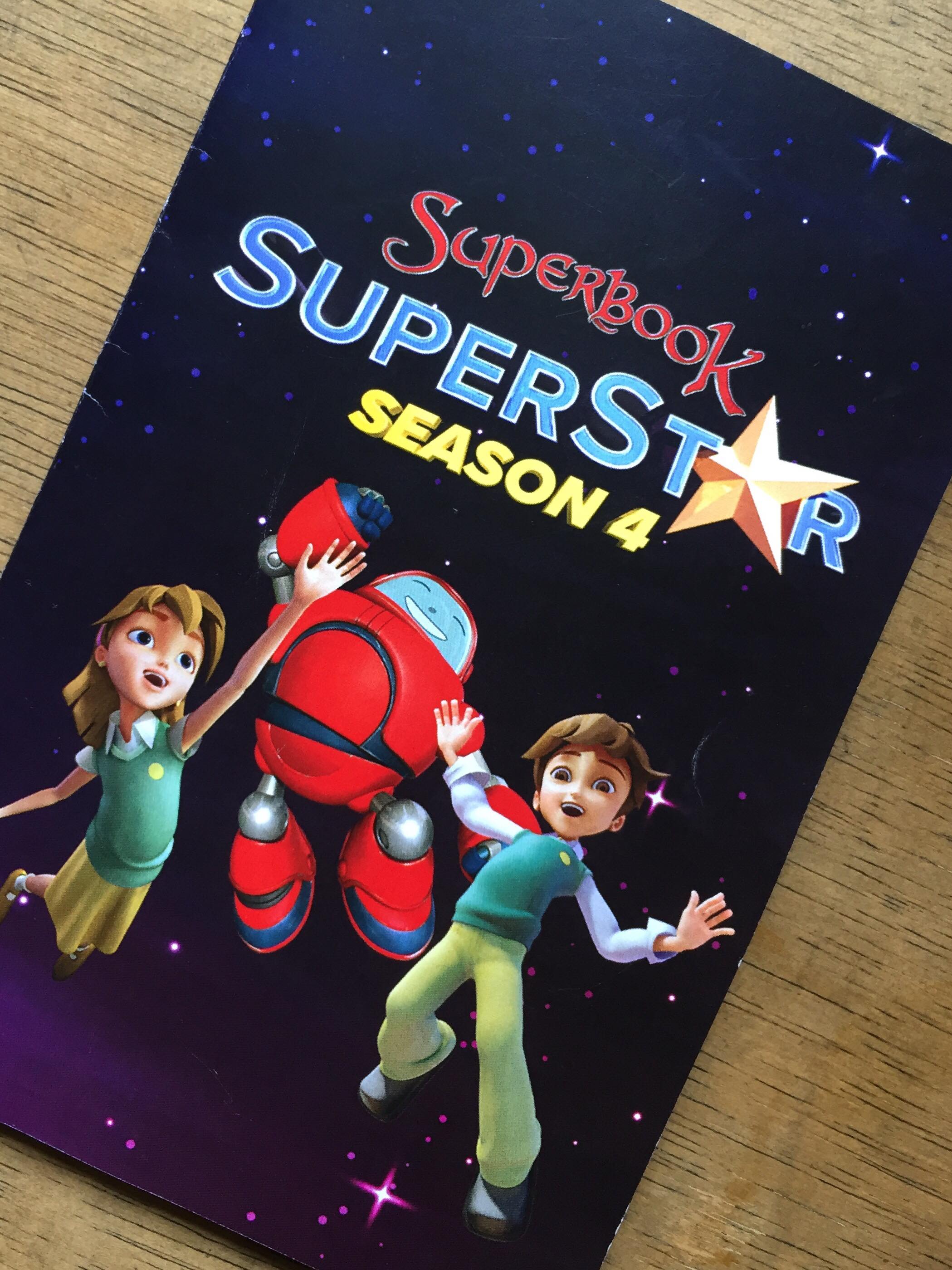 I wasn't able to go to the Media Conference because of a conflict with my kids' schedule, but Superbook has always been my favorite since I was a child. It was one of the shows I would constantly watch whenever I would get home from school, along with The Flying House, which I really wish they would also remake for my kids to see.
Anyway, last July 14, ABS CBN continued Superbook's fourth season, adding 6 new action-packed episodes to the first seven released last year.
This time, the episodes are mostly about Jesus during his time here on Earth, such as when he fed 5,000 people and when he was tempted by Satan in the wilderness. There's also an episode when he taught us how to pray, and on some of the characters in the New Testament, such as the apostle Paul and Barnabas, and Philip.
There is also an episode on the prophet Jeremiah that delivers God's message on repentance and judgement, but also highlighting how God appoints people to spread the good news regardless of age.
A point also brought up in David's story when he corrected a misconception on the possible things a young man can do.
"What can one child do?'' King Saul said, as David approached him to seek his permission to face the giant.

"What can one child not do when that child goes with God?'' He answered.
View this post on Instagram
Practical Application of Biblical Values
The problem with today's generation is that they find difficulty reconciling situations in the Bible with the current times. Just the other day, I saw a young woman's post questioning the roles and functions of husbands and wives in biblical marriage, saying that it is obsolete.
And I understand how she could come into such conclusion. When you read the Bible, sometimes, it doesn't really detail situations given.
Sometimes, we need to know these things to be able to relate to them and identify ourselves in these stories, just as we do in some of the movies and books that we read.
But the Bible is clear in saying that God's Word will outlive the world and will never pass away (Matthew 24:35) and that the teachings of Christ are applicable yesterday, today and forever.
This is why I find Superbook such a great tool in teaching kids the Bible and how to apply it in today's times.
First, it shows a situation that contemporary kids, represented by Superbook characters Chris and Joy, are in. Then Superbook takes them to stories in the Bible where they can pick up lessons that they can apply in their current situations.
Isn't it the way we should parent our kids? When they ask us questions, instead of just shoving our opinions on them, we must direct them to the scriptures by asking them what the Bible says about their situations.
This way, we are teaching our children to reflect on what they read from the Bible and make decisions based on these values they have learned from it.
Watch this trailer on Superbook for a peek on the stories in the coming weeks:

I love that my children are good kids who are generally obedient to me and their dad, but I would really much rather that they all learn to make decisions on their own based on God's Word. That way, I would feel most secure that they will be alright when it's time for them to leave the nest.
You know what else I love about Superbook? It gives clarity to scriptures even for a mom like me. It's not just for kids. You can use it to bond with your kids and discuss the Bible with them, and hear what they have to say about them.
Superbook, which is dubbed in Filipino,  airs at 9:15 AM every Sunday on ABS CBN. To find out more about it, please visit Superbook on Facebook and Instagram.