Wika'y Galing at The Learning Library
Lukas and Judah attended Wika'y Galing classes at The Learning Library BGC this summer, and it turned out to be a wonderful experience for both of them.
As you must know by now, my kids aren't speakers of the language yet, but Pablo, our eldest, has been trying harder to use it recently, with admirable progress, I must say.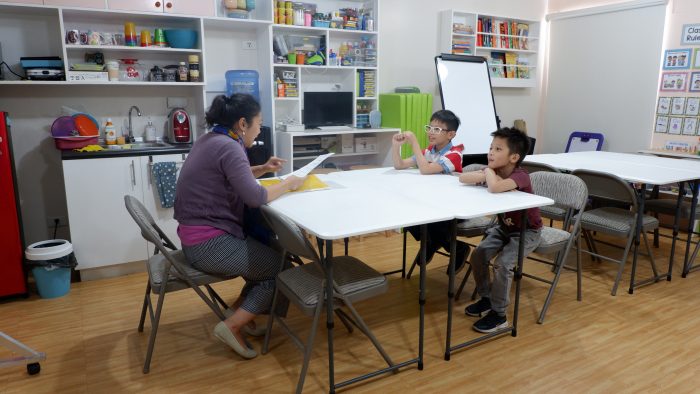 As for the two younger kids, The Learning Library in BGC was really a Godsend.
Pablo and Lukas attended their summer classes at their Makati branch two years ago, but we've decided to keep all special classes – dance, theater, academic tutorials – within BGC area this year. It's just more manageable and economical that way. So I was really glad that their BGC branch opened again this year.
Lukas could somehow understand Filipino words before he started, but needed a little assistance with it. Judah was still struggling on remembering the words. It is his first year doing Filipino PACES, after all.
Teacher Lilly really had her work cut out for her with these two when they first joined their class, haha!
(READ: Learning Filipino at The Learning Library this Summer)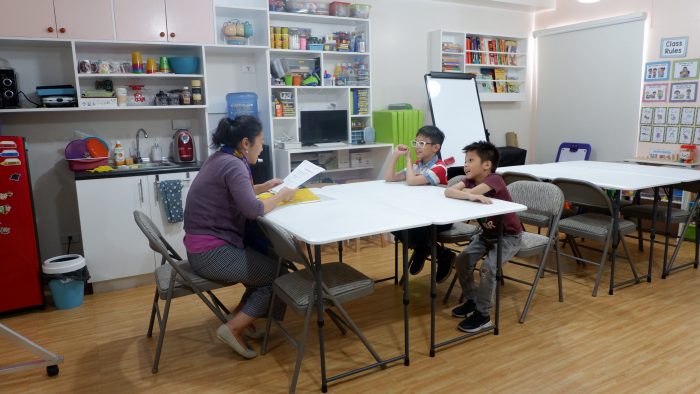 The two were signed up for a total of 8 sessions – that's equivalent to 1 month, twice a week, one hour a day. We would come on Monday and Thursday mornings.
They weren't the only kids in class. Their friends, Santi and Ereka joined them, and there were other kids in the classroom, too, whenever I would come to pick them up.
More fun in a class
Having other kids around made learning Filipino a lot more fun for them. Teacher Lilly would engage them in Filipino word games that kept them on their toes and elicit laughter from their young group. I would sometimes come into the room while they're at it and it was really fascinating to observe and listen to.
For their first two sessions, Teacher Lilly taught the kids how to answer basic questions in Filipino, such as "Ano ang pangalan mo? Ako ay si ___________," "Ilang taon ka na? Ako ay ________ na taong gulang" and "Saan ka nakatira? Ako ay nakatira sa ____________."
She also taught them how to identify parts of their bodies in Filipino, learn basic "pandiwa" or verbs, and "pang-uri" or adjectives.
A couple of times, the kids worked on homework to reinforce what they had discussed in class.
Progress Report
Since it was for only 8 sessions, it was all the kids were able to take up. Judah wasn't able to attend the last session because he had to go to Vacation Bible Camp. He was very sad to find out that he wasn't able to say goodbye to his teacher.
Lukas was sad, too. He told me that he was going to miss Teacher Lilly. We couldn't continue their classes because we were swamped with so many other commitments, summer is one of our busiest seasons.
As for the effectiveness of the sessions, I would say, yes, because Teacher Lilly knew how to integrate play into the learning. The kids were having so much fun trying to outdo each other in remembering the words they were taught.
I tried some of the questions on Judah the other day, just to see if he learned anything, and he was able to answer them, with little hints here and there. Lukas did a little better.
I bet that if they continue attending and consistently came to class at least 3x a week for the rest of the year, they'd be speaking in sentences before the year ends. 8 sessions were not enough to accomplish that with two kids that barely understood the language.
So far, both resumed working on their Filipino PACES and seem much more confident in learning the language than they had before.
The Learning Library in BGC is only open on summers, but other branches such as in Makati, New Manila, Sta Rosa, Loyola Heights, New Manila, Congressional Avenue, West Avenue, San Juan and Green Meadows are open all year round.
For more information on The Learning Library programs, you may visit their official website or contact them through 0917-828-2669 or email them through [email protected].