Theater Alert: AIYT's Madagascar, A Musical Adventure
When Atlantis Theatrical announced the launch of Atlantis Imaginarium Young Theatre (AIYT), it was definitely news that was well-received in our home. One of the things we do is expose our children to the arts – including and especially theater, and having more options on shows that cater to their age level works very well for us.
We had the opportunity to see AIYT's first offering, Madagascar, A Musical Adventure, based on Dreamworks' hit, Madagascar, at their opening night last August 2.
Despite the heavy rains, audiences young and old alike, trooped to the theater to cheer, applaud, dance, and move it, move it to the beat.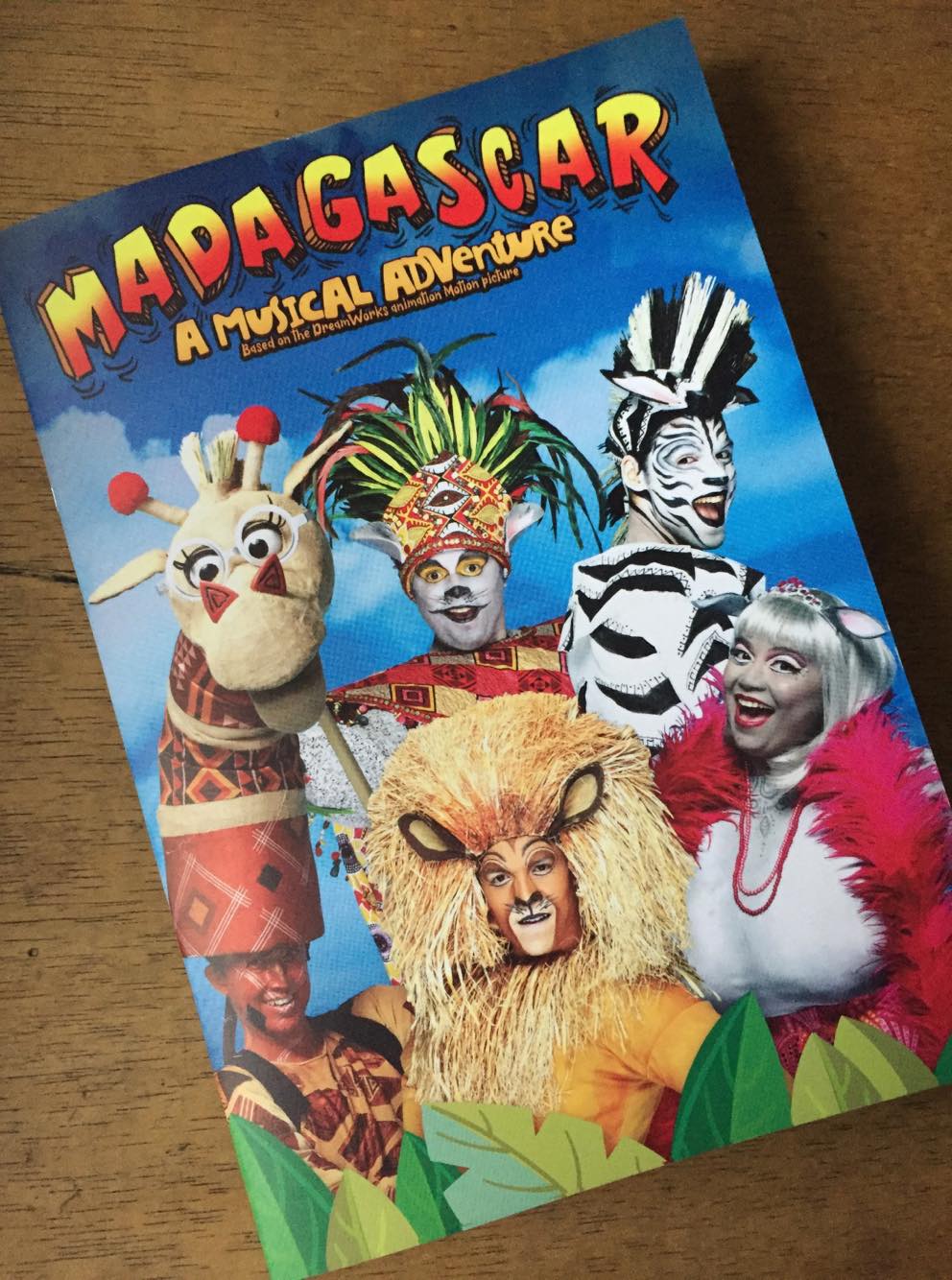 The show, as I've raved on Facebook after seeing it, was fun, funny and so full of heart!
Friends at Zoo
Madagascar, A Musical Adventure centers on the story of best friends, Marty, the Zebra, and Alex, the Lion, and their two other friends, Gloria, the Hippo and Melman, the sickly Giraffe.
Practically domesticated at the Central Park Zoo in New York, these four, led by Alex, were treated like stars by the zoo guests and pampered by their caretakers.
But Marty longed to go to the wild.
Despite his friends' warnings, Marty left the zoo to see the world he's dreamed of on the night of his birthday. He did say it would be temporary and he'll come back the next morning, but we can only think of what horror it would be for commuters to find a lone zebra exploring the city, looking for a ride to the wild.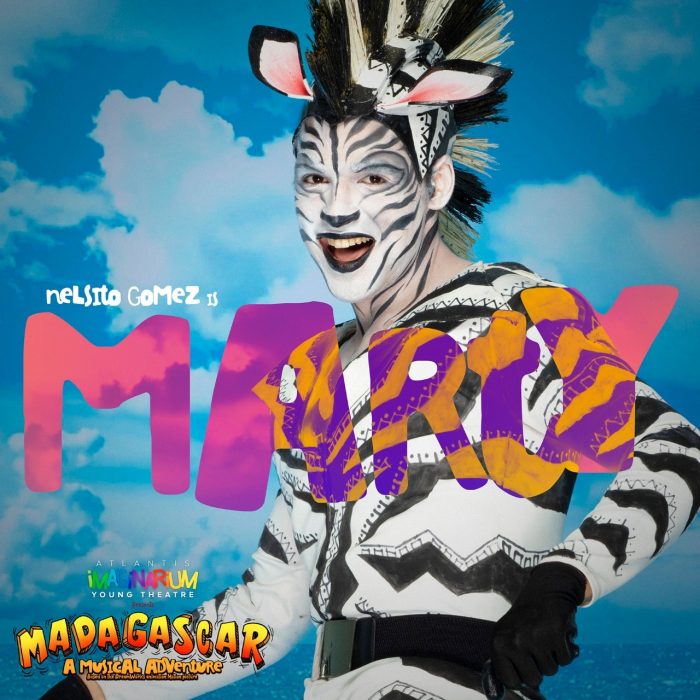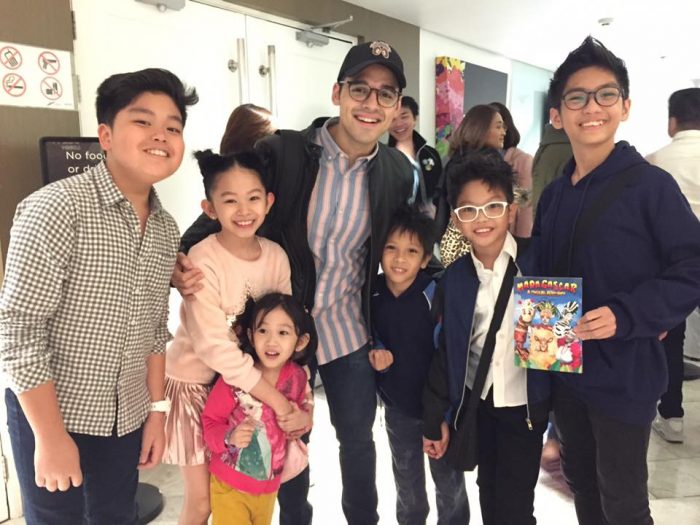 Fearing for their friend's safety, Alex, Gloria, and Melman went after him. They ended up in Madagascar where their survival skills, as well as the strength of their friendship, were tested.
Surprisingly good!
Madagascar, A Musical Adventure's effect on me is the same as when we first watched the movie — it was surprisingly good and moved me in ways I've not anticipated.
More than the fun and funnies, which you will get a lot of, I promise, Madagascar's story can make you reflect on the quality of relationship you offer your friends and family.
And this wasn't lost on the audiences-of-honor — the kids!
At one point, Alex felt that he was a danger to his best friend, Marty, and he tried to push him away. Our 8-year old Judah couldn't hold back his tears especially when Alex said, ''We can't be friends."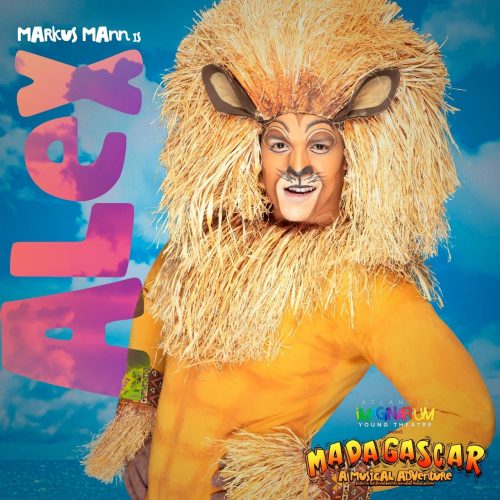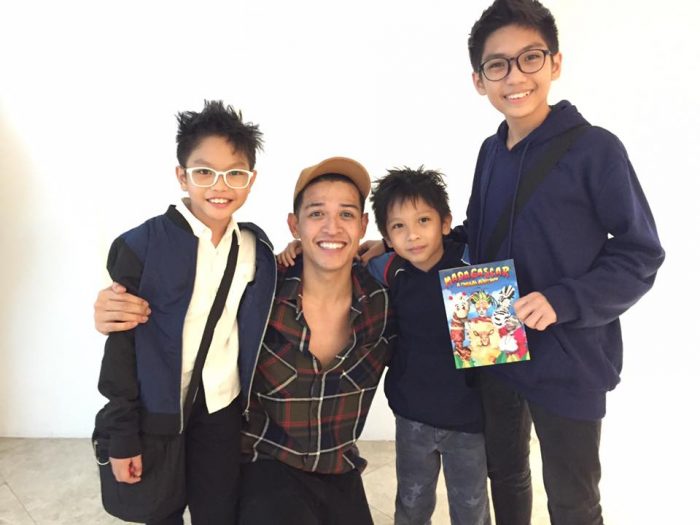 The subject on friends is dear to our little one's heart. Perhaps it's because making friends with kids his age is one of his biggest challenges.
"A man with unreliable friends soon comes to ruin, but there is a friend who sticks closer than a brother" Proverbs 18: 24.
Thankfully, the best friends' story didn't end there. Marty didn't give up on Alex and wouldn't leave him behind.
Madagascar was everything Marty has ever dreamed of  but he considered his friendship with Alex and his friend's plight far more valuable than the wide, open spaces.
At a time of social media and fake friends, Madagascar paints a picture on what it's like to be a true friend to someone.
Puppets and Characters!
Altair Alonso is commendable for doing such great work on his role as Melman which I thought was quite a challenge to play for an actor.
His was the most complex costume of all four. He had on a long giraffe puppet that he had to balance on his shoulders and control with his hands , all the while coordinating the rest of his body to coincide with the character's scenes, choreographies and dialogues.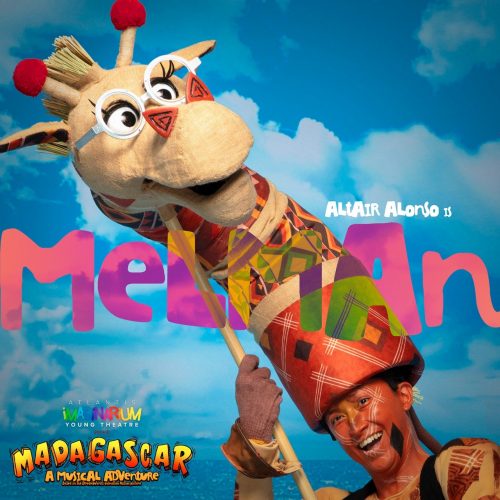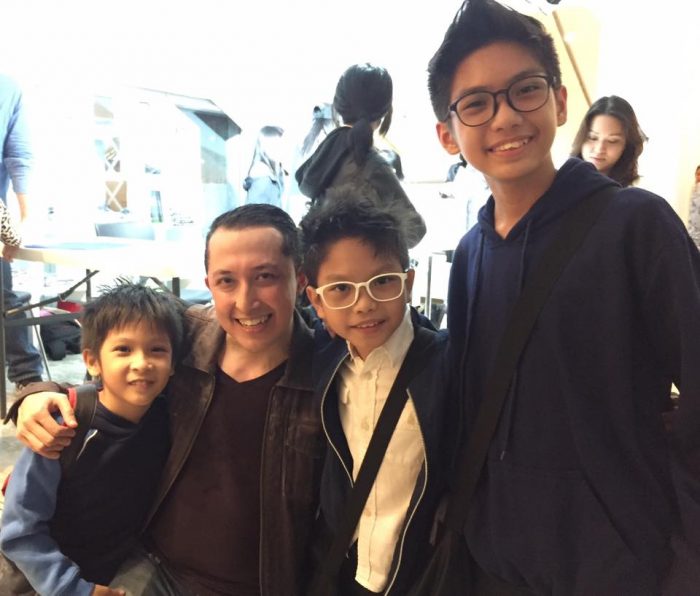 Speaking of which, I thought that watching a show with puppets would be boring and less engaging, considering that most puppets I've seen are expressionless and creepy.
Obviously, I was wrong.
It's funny that I actually think I saw expressions on the giraffe whenever he spoke, haha! Believe me, I'm still asking myself as I write this if my eyes were deceiving me.
A massive shoutout to Puppet Theater Manila!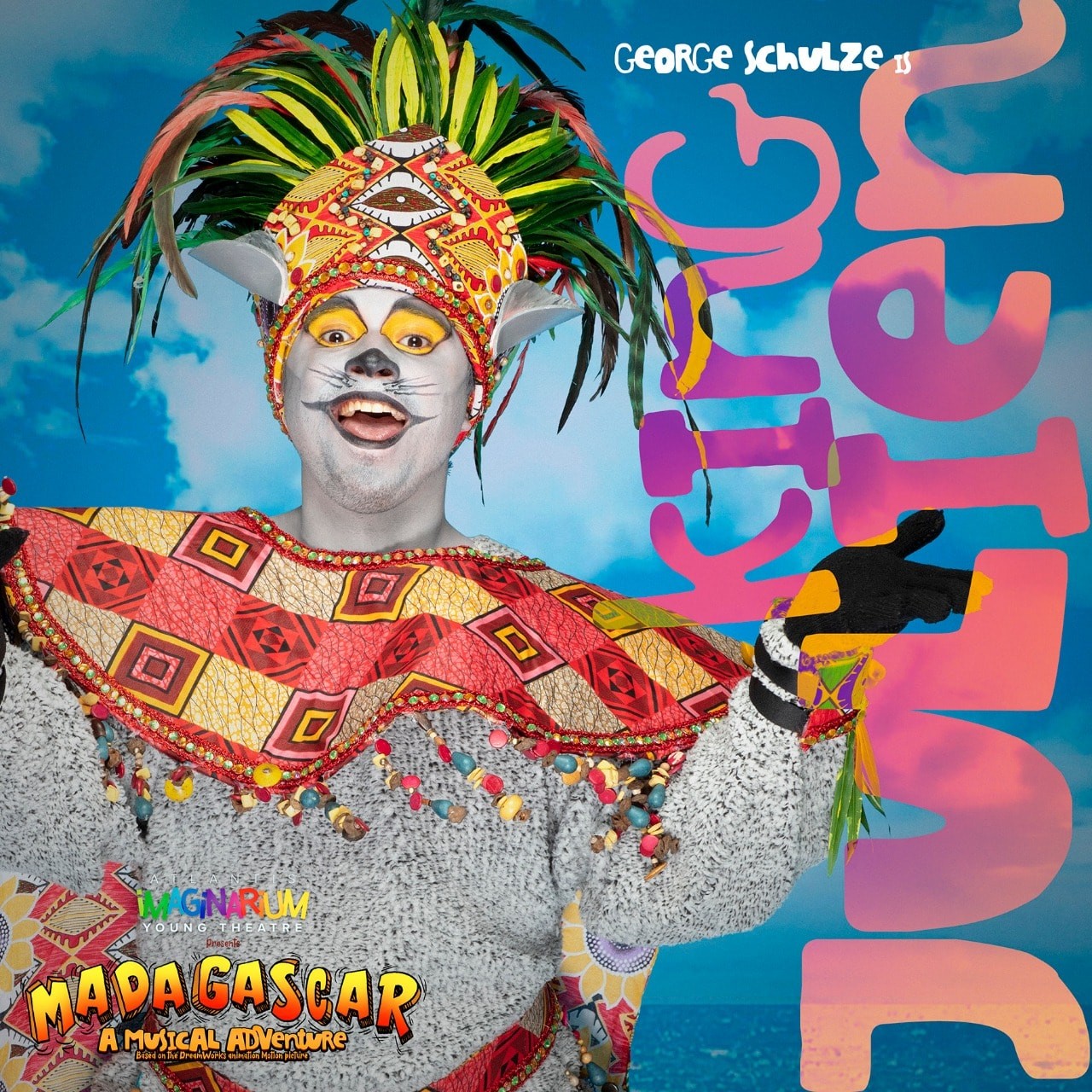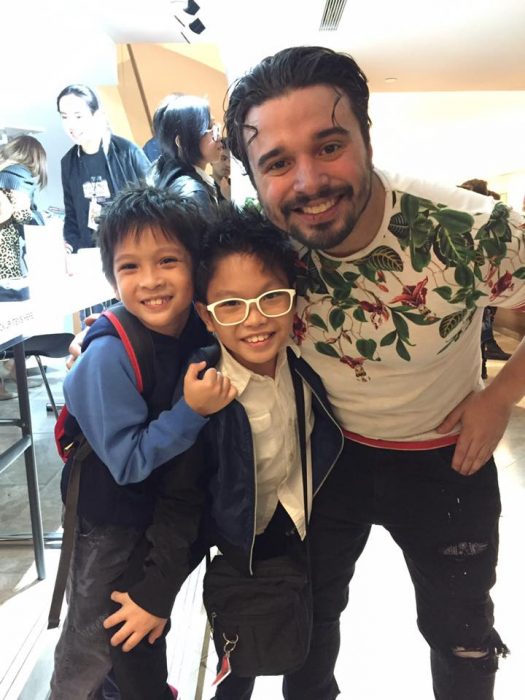 Spotlight on stripes!
The spotlight mostly fell on Marty and I think that Nelsito definitely brought life….and moves…. to the character.
You have to see him do flips and turns in full Zebra get-up. But kids, he's trained to do what he's doing, so don't try it at home!
Markus Mann rules with those high notes in King of New York CIty. I'm a lion-person, so the kid in me was thrilled whenever he roared.
George Shulze as King Julien totally brought the house down, effectively combining his fantastic accent (I heard that Sacha Baron Cohen based the original movie recording on a  Sri Lankan twang) with his drop-dead hilarious lines.
My personal favorite is Sarah Facuri who plays Gloria, the Hippo. She is sass in all the right places!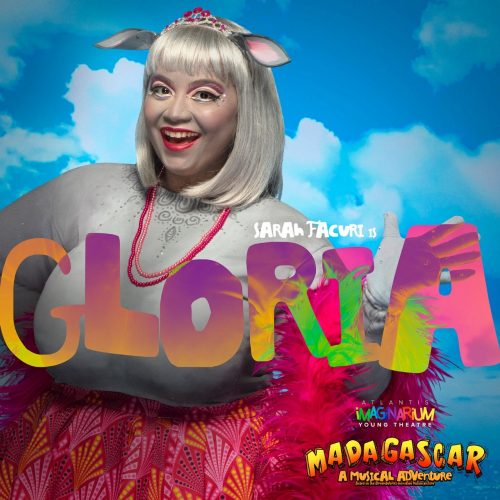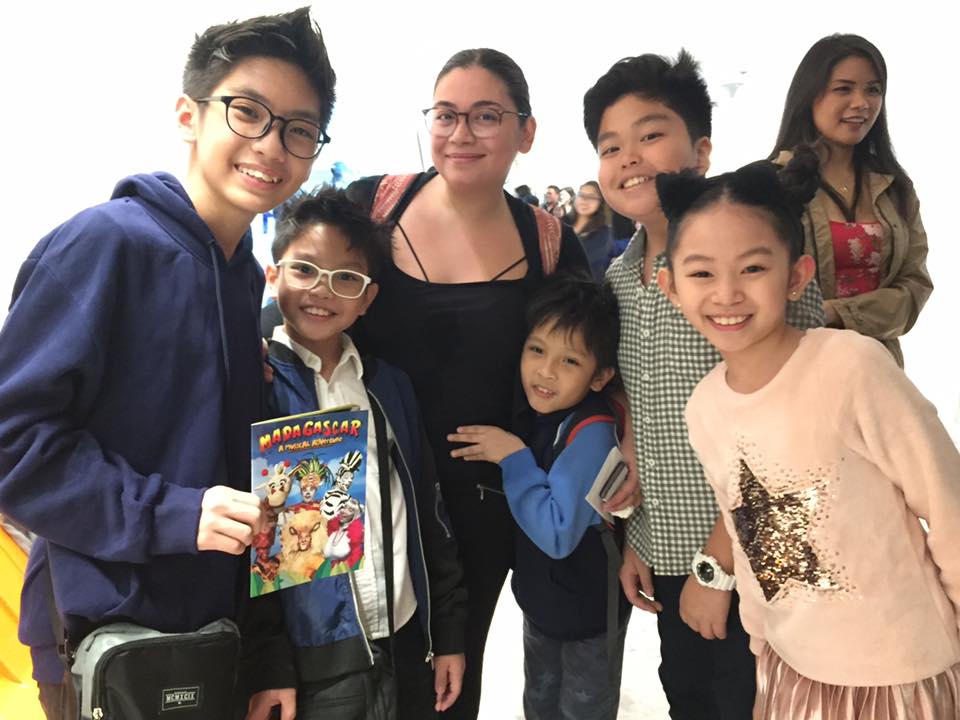 Barbara Jance, who played Maurice and other roles, Mica Fajardo, Jep Go, Franco Ramos, and Ber Reyes who played various roles, but most often, as the lovable adventure-seeking, self-proclaimed elite commando troop of penguins, complete the cast.
They were a hit to the kids!
Judah was ecstatic when he saw the actors behind the penguins emerge from their dressing rooms.
We only caught one Penguin, though. Mica.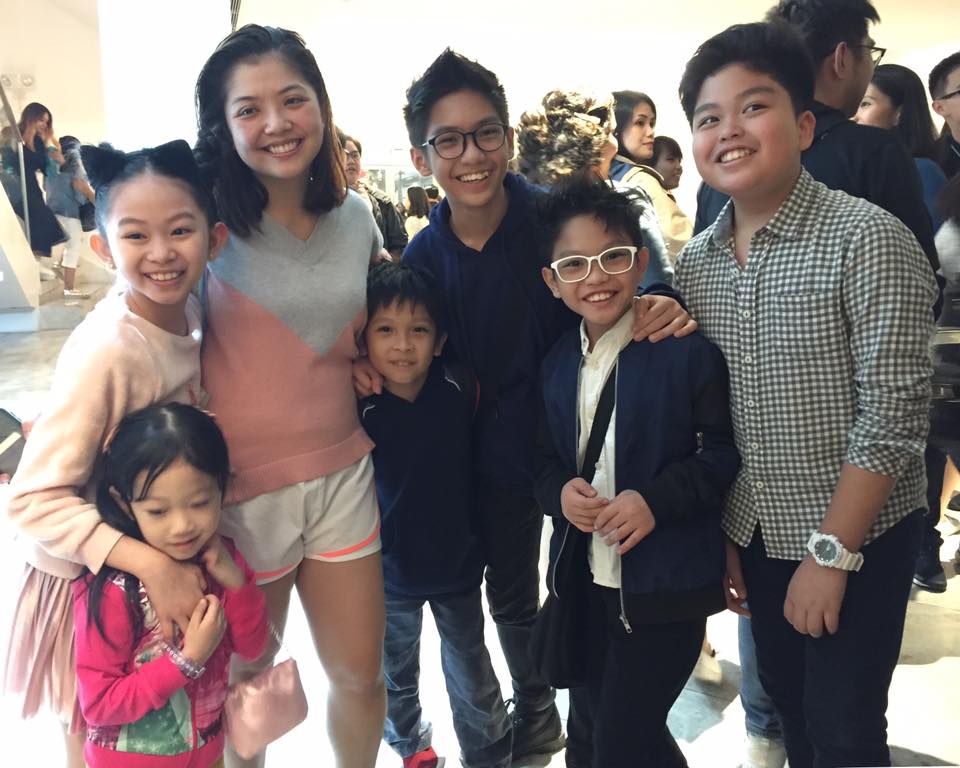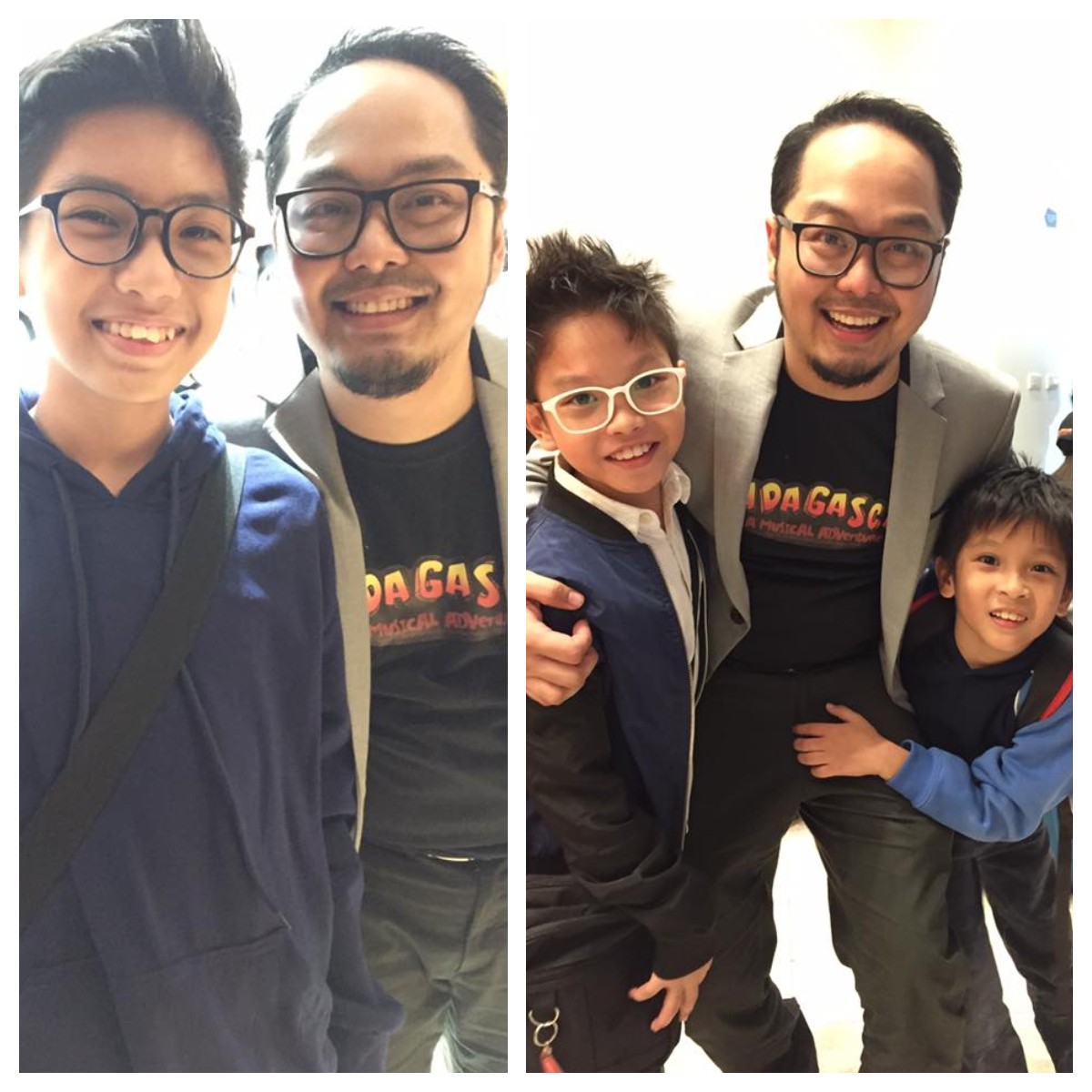 Theatrical Magic!
The costumes were fantabulous, especially for Marty and Alex's characters, and some of the props used, like the big cartoonish hair-mets (hair helmets) were fascinatingly imaginative, Steven Conde's Madagascar, A Musical Adventure steered clear of exorbitant sets and banked more on the sheer talent of its cast members and its director's proficiency in utilising these talents to create magic onstage.
And we witnessed the magic at work firsthand when the kids all over the theater rose to their feet to shimmy with the cast, while the rest of us were belting  "Move it!" before the show ended.
Check out these clips on the show and hear what kids have to say about it:
It's definitely a treat for the family, so come and watch and bring everyone along – your spouse, your kids, your nieces, nephews, aunts and uncles, grandparents and the neighbors!
Madagascar, A Musical Adventure will run from August 2 to 18, weekends, at The Maybank Performing Arts Center in BGC.
Tickets can be purchased at www.ticketworld.com.ph.