My Thoughts on Homeschool Co-ops, Communities and Special Activities
When Pablo was 3 years old, I decided to put together a small play group for him.
Fortunately for us, many of our friends from church gave birth to their kids around the same time Pablo came into our lives. Two of these kids – Jaden and Danae – remain constants in his life (thank God for technology!). And although seasons have changed and they no longer see each other as often as they used to, they still consider each other friends, support each other at every chance they get, and trust each other.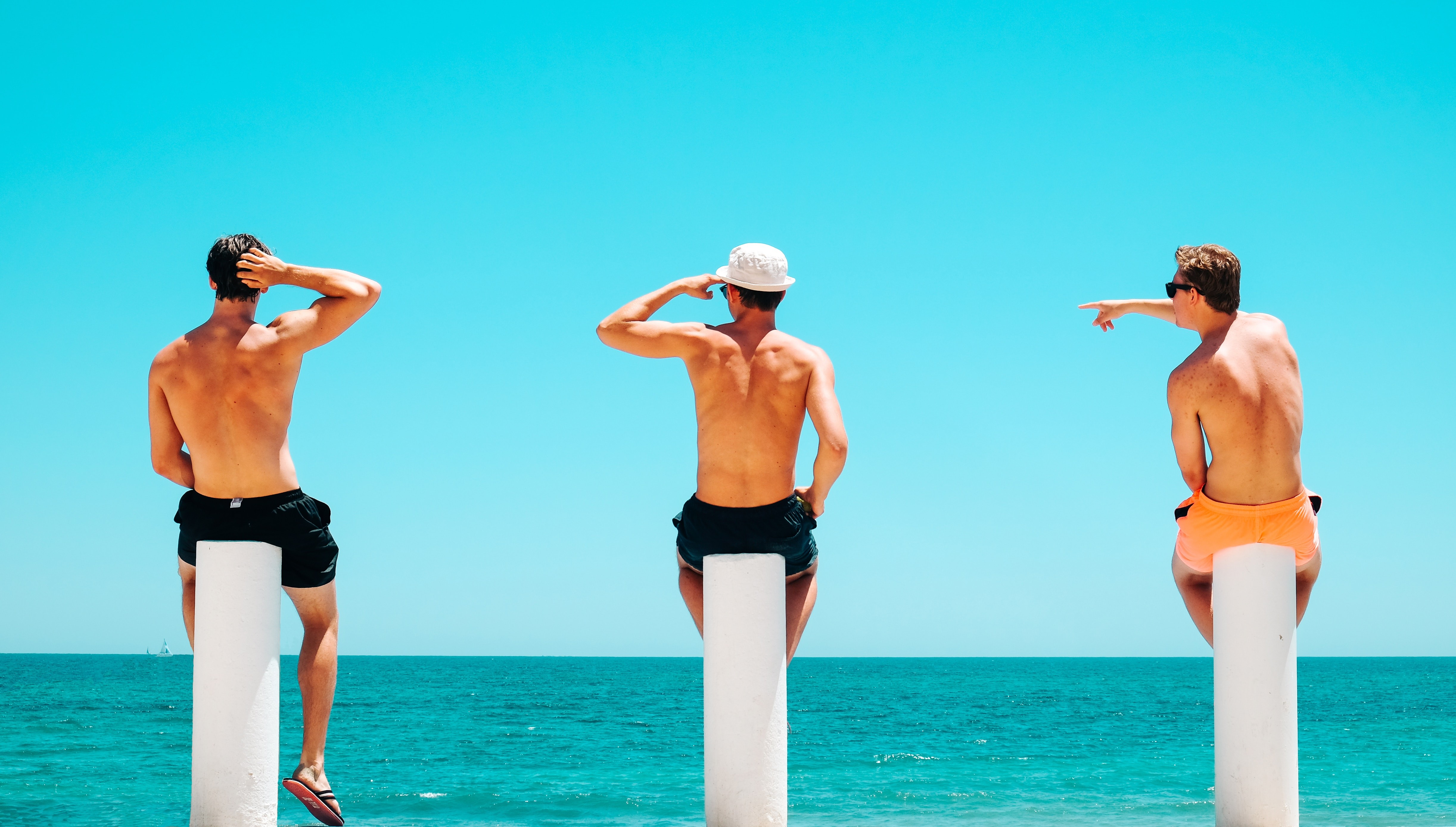 Those play group days were a lot of fun. We went through Sing, Spell, Read & Write phonics and sang nursery rhymes together. Then we would do a couple of art activities and sometimes, have a bit of storytelling, before we let them go off to play at the indoor slide and playhouse set up at the other side of the room we were allowed to use at our church facility.
I was the main facilitator of those activities since the whole thing was my idea in the first place, and truth be told, probably the only one willing to handle 10 toddlers at the same time, haha!
As the kids grew, their needs changed. The other moms took it upon themselves to create classes that would meet their kids' electives requirement.
There were Creative writing and Entrepreneurship classes, Music, Science experiments, Dance, Arts, and other classes, too. And they opened the co-op to other homeschoolers.
But we moved locations and the commute became difficult for us.
So instead, we registered the kids in musical theater, dance and art classes at Homeschool BGC (formerly known as Homeschool @ the Fort). At one point, they even joined other electives classes at a traditional school, also in our area.
Why I love Special Classes!
Let's not kid ourselves here. One of the best things about enrolling our kids in these classes is that it's one less load for us to take on.
Homeschooling is supposed to be fun, and I like it keep it that way, as much as possible, for both the kids and us.
I love being my kids' primary education supervisor,  I love spending time with them and seeing them learn, discover, explore and grow.
And I would do everything I can to keep it that way if this means allowing them some avenues to practice the values and principles we teach them all on their own, and giving myself room to breathe, relax and enjoy the journey, too.
On Socialization
We love meeting other homeschooling families and introducing our kids to other homeschoolers. But we also try to keep life as natural for our kids, as possible.
The principle we have on it is this : We homeschool to prepare our children for life, and we can't accomplish that if we create a "little world" of our own and put them in it.
Let me explain this further by addressing the big issue on socialisation.
When you become an adult, you will naturally gravitate towards people that share the same interests, values and principles as you.
You don't go best friending every person you meet, nor do you become buddies with people you're cooped with in an elevator. Not all the time anyway. That's just not the way life works.
We sign up our kids for training in ballet, musical theater, and hip hop because they want to pursue careers in the performing arts. Nothing more and nothing less.
We allow them to take on professional opportunities, such as join musicals and do voice acting for TVC's and digital commercials.
They volunteer in the ministry and hang out at their dad's office often.
They join Bible study groups and attend weekend services.
Then we sit back and watch them practice their social skills with the people they meet and work with along the way.
As a result, our children have developed relationships with producers, directors, actors, dancers, graphics artists, teachers, entrepreneurs, YouTubers, pastors, ministry leaders, campus ministers, animators, students and all other sorts of people, at varying degrees.
You see, society has been conditioned for so long that kids must only be friends with kids their age, that many homeschooling families find themselves struggling with this mindset, instead of allowing their children the opportunity to meet and build relationships with people of different ages. They can learn so much more when they get to know people from different walks of life.
My question is this – are you doing your part in building your child's foundations to enable him to stand on his convictions should he find himself in the company of oppositions?
Because that's what matters. Don't lose sight of that.
"I will also speak of your testimonies before kings and shall not be put to shame" Psalm 119:46.
More importantly, our children have developed a close relationship with each other as siblings. I love that they enjoy each other's company!
There's no rush to call anyone their best friend. I truly believe that God will usher into our lives the right people whom we can call best friends.
Focus on their strengths
When Pablo was young, I remember being envious of kids joining soccer programs because I couldn't afford it. I eventually got to put him in one when we moved here, but it didn't turn out so well. Pablo was no soccer player, haha!
But he's pretty good at indoor sports, such as in Badminton and Bowling. He's now interested in learning Table Tennis. He also enjoys swimming.
But while sports may open opportunities for scholarships for homeschoolers in the future, they don't always have to be competitive, they can also be for recreational purposes.
My point is, not all kids are built to be athletes, just as not all kids are created for show business, or for medical and engineering professions.
If there was one thing I learned in all these years, it's that we must discern wisely the training our children need, based on their strong talents and inclinations.
Many parents tend to spend so much at improving their child at her weakness, when they should be focusing more on developing the child's strengths, because chances are, this particular strength will be significant to their future careers.
I learned that from our friends, Bernard and Ivy Marquez — seasoned homeschooling parents.
I find this advice very practical, too. We only register the kids for classes that has anything to do with what they want to do in their future.
On a side note, at the soccer class Pablo went to, there was a kid named Manu who was an amazing ball player. Although I remember Manu to have treated our son kindly then, they didn't become instant friends. In fact, they didn't even remember each other after their first meeting.
Now, 7 years later, they've been hanging out together a lot. They go to the same teens service and attend the same Bible study group. It's a promising friendship, really. I hope it lasts.
Stop comparing kids!
I meet a lot of homeschooling parents comparing their children with other seemingly successful and accomplished homeschoolers, and make decisions based on what other homeschooling families are doing. They even measure their own successes on these families.
Often times, we feel that we are selling our children short for not being able to keep up with other kids. I've talked to a lot of moms who have been frustrated at not being able to meet the financial demands of classes their kids don't even need.
There's no judgement here. Just a gentle reminder that until we embrace our children's unique calling in their lives, we would just be following the lead of another family whose direction is different from ours.
Every homeschool is different. Pray and seek the LORD for direction and smash out your homeschooling idols. They're not helping you any.
If you've been pondering on whether homeschooling is for your family, or if you've been homeschooling for a while but are not sure whether you're on the right track, the Annual Homeschool Convention is the best place to go to. You get to meet other homeschooling families and learn from those who'd been at it for a longer time.
One of the biggest mistakes I've seen families make is to jump into it without the right knowledge on homeschooling and its principles.
Listen, if you want your family to thrive in homeschooling, you need to do your research, study it well, and know how it works. You can't just wing it.
"And your ears shall hear a word behind you, saying, "This is the way, walk in it," when you turn to the right or when you turn to the left" Isaiah 30:21.
"I know, O Lord, that the way of man is not in himself, that it is not in man who walks to direct his steps" Jeremiah 10:23.