It's been over two years since we transitioned to Philippine Christian School of Tomorrow (PCSoT) Homeschool Program, and we are convinced that we are with the right provider and on the right track in our homeschooling. More so now than when we started.
Our homeschool journey has definitely run smoother when we moved to SoT. It fits our lifestyle perfectly.
(READ: Going PACES with School of Tomorrow Philippines)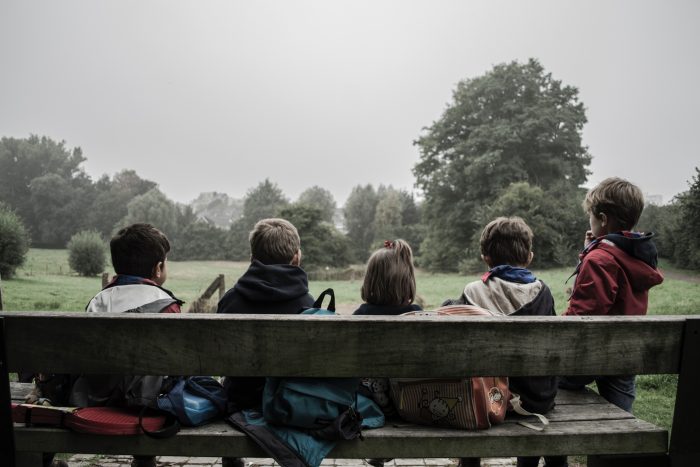 A dear friend of mine who independently homeschooled her son until high school, warned me that our children may get bored with the curriculum because they fall under the "creatives" category.
Creatives usually don't take well to repetitive school work and boxed curriculum. And I drew wisdom from that advice which is why we implement our PACE work the way we do.
Boxed Curriculum or Boxed Mind?
For people who think they cannot customize their homeschooling with a boxed curriculum, let me tell you that you can with PACES, but you can't with a boxed mind.
Mindset is critical to your home school. It doesn't matter what curriculum you use or which provider you enroll with, if you stick to a traditional school mindset, chances are, your homeschooling will leave you and/or your kids unhappy.
Having said that, the difference with PACES from other curricula is that your children can work on their academics at their individual pace. And while SoT has deadlines of submissions of requirements set annually for those who want to keep to the regular school schedule, the emphasis is  more on the child's progress and consistency.
For example, ideally, the ACE & CHRISTI Reading program that our then 6-year old went through should have been completed within 6 months. But because of circumstances, we were only able to complete it in December last year (technically, 2 years).
We were  behind the ideal schedule but we were fine with it. The important thing is that we accomplished our goal for Judah to learn to read better (Better than expected, really. He jumped from beginners readers books to The Diary of the Wimpy Kid series a few weeks into the program) and he was able to review the basic concepts in Math and English.
He's now working on Science and Social Studies PACES at a commendable speed.
Judah has shown a huge interest in Physics and Math and spends a lot of time watching The King of Random and other Science channels on YouTube.
He's been begging us to buy him cable wires and parts that he can use to build on his ideas.
So we don't really make a big deal about him being "delayed" with the regular academic stuff. We're working on meeting him on his interest and have already reached out to Engineers who can help us out.
He has a lot of time to catch up on the other stuff, it's actually us who need to keep up with him, haha!
We have always been an interest-led homeschooling family and the required curriculum only makes 30% of our setup.
Quitting the indie setup
We independently home schooled our kids for more than three years, but decided to re-enroll in a home school provider when Pablo, our eldest, got involved in some professional productions in 2017, and the year after that.  We needed to submit proof of enrollment as one of the requirements in applying for DOLE permit for minors.
I'm not sure how it would pan out if I just explained to DOLE that we were independently homeschooling our children because we didn't try. But I do know that the process will take longer.
We all know how difficult it is to explain homeschooling, much more, independent homeschooling, to people who are not familiar with the concept.
We had too much on our hands to go through all that hassle and risk not getting the approval for our son to join the rehearsals. One of the other things I've learned in homeschooling is that if you can simplify process, by all means, simplify!
View this post on Instagram
We found out along the way that our old provider couldn't accredit our three years of independent homeschooling unless our kids would take the required PEPT (Philippine Educational Placement Test). We didn't have time to go through all the preparations for that either.
So we enrolled based on their last accredited levels but continued on with their actual level.
On paper, our son was in the third grade, but in the actual, we were working on his 6th and 7th grade materials. Our provider advised us to make our children take the PEPT once they are ready so they can simply accelerate the kids to their performance level.
But after assessing their progress in Filipino subjects on our first year back, we knew that we had to find an alternative to PEPT.
SoT PACES would be a longer route, having to work our way up from their accredited levels to their performance levels, but it would take the pressure off our kids to speed up on their Filipino and Araling Panlipunan. They will have the luxury of time to really learn it, not just pass the tests and memorize terms to get good scores.
When it comes down to it, we will always choose to keep the joy of learning in our homeschooling.
Standardized education — EEK!
My husband and I totally hate having to conform to standardized education, being "creatives" ourselves, we struggled through the system growing up, but should any of our children decide to go to university in the future, they're going to need documentations and accreditation.
My husband and I are big believers that university isn't the only way to get educated and prepare for future careers. There are many ways to acquire training and education.
Just a few weeks ago, Pablo sought wisdom from his godfather, our good friend, Yeng Remulla, who is a successful entrepreneur and has published books on entrepreneurship and work-life balance.
There are ways to get our children mentored if we humble ourselves and reach out to those who can help us educate them. You'd be surprised at how many of your friends are willing to contribute to your children's education.
And just to clarify, we do not devalue university education. We gained many valuable knowledge and skills from our respective universities, but we open the option to our children to find the same wealth of education or even more somewhere else if they don't feel that university is where they're called.
Will the journey be harder for non-traditional route takers? Perhaps, if financial resources come into play, which we know it will. But not any worse than being the in the same situation even with a diploma.
Times have changed. Technology and the web offer a more expansive list of options for the millenials than we had in our times.
Our setup
To make it work, Jay and I agreed on a 30% academics – 70% interest-led set-up. In short, we decided to relax on the academics and maintain giving our children the allowance to pursue their strengths and interests.
Our kids work on their PACES 4-5 days in a week , for about a maximum of 4 hours a day (It can sometimes go down to 2 days a week depending on our season).  If they are done at less number of hours than that, which happens a lot when they're working on non-Filipino-based lessons, we let them off the hook already.
We devote more time on their artistic and tech inclinations, such as Animations, Online Marketing, Business and Management, Training in Performing Arts such as Theater, Dance and Music, Writing and Communication skills, and Arts.
Here's the first animation short that our eldest son, Pablo, has produced:
The kids are also currently training in swimming, which is a necessary life skill. Self-defense and First Aid will be next.
And when we feel like setting aside the academics to go on a short trip or simply play outdoors, we do. And we do it a lot.
And yes, we have the audacity to pause the academics when any of our children are rehearsing for shows or have projects to do.
After all, their PACES is just a fraction of our homeschooling. Real life opportunities can teach them so much more than text books can.
Does that go against the rules of PCSoT? No, I don't think so. There is a set standard for academic progress for PCSoT which you can follow if you want to keep up with the traditional school schedule. And they provide all the necessary support for you to be able to accomplish your academic goals.
But I believe that they are more invested in the family's character and spiritual growth. This, I observed when I attended last year's annual educators' convention.
View this post on Instagram
Motivation and Education
Let me assure you that your child will accomplish more in the lessons that they are interested in. For instance, our middle child, Lukas, loves Science, Social Studies and Creative Writing and can work on 20 pages for each lesson in one sitting without any complaining. In fact, he enjoys them a lot.
It goes the same with Judah, our youngest, who loves working on his Math and Science PACES, as with Pablo.
Pablo, being 13 and mature for his age, understood why he had to work on 20 pages a day for his Araling Panlipunan and Filipino lessons in the past three months. He doesn't like them, but he has made goals and has set deadlines for himself.
Besides, he has acquired an interest in learning our language after being so enamored with the shows, Ang Huling El Bimbo and Rak of Aegis.
A motivated child learns quicker than a pressured child.
View this post on Instagram
SoT works for us because…
SoT has taken a lot of load off our shoulders and have allowed us to focus more on the things that are important to us, like their training outside the standard curriculum, and most importantly,  their spiritual growth.
We have also taken advantage of the PACE approach, not stressing too much about keeping up with other kids. We are on our own journey and we are enjoying it very much.
I say this a lot, especially to those who are new to homeschooling — READ and RESEARCH before jumping into it. Join the annual homeschool conventions, talk to families that have been homeschooling for more than two years. Better yet, reach out to those whose kids have already completed their homeschooling and have gone on to become adults.
(READ: 10 Things Every Homeschooling Family needs to know)
Understand the principles of homeschooling, otherwise, you'll end up bringing the traditional classroom and mindset into your living room. I've seen many parents get frustrated with their children, and children feeling stressed and unhappy because of this.
Remember, curricula are only tools to providing your children an excellent education. They should not be your main standard.
And always start on character.
"Your child's values, habits and attitude is prerequisite to everything else." If you build a strong biblical foundation in your children, if you teach them to honor God first and foremost, the rest, including academic excellence, will follow.
"And let endurance have its perfect result, so that you may be perfect and complete, lacking in nothing" James 1:4.
Note: Due to circumstances VERY SPECIFIC TO OUR HOMESCHOOL JOURNEY, we have decided to jump back to independent homeschooling and take our chances with a US-based provider and review for the SATs.
We LOVED our time in SoT, and still very much recommend it, especially for first-time homeschoolers.