Best Friends Forever: Three Intimacies in Marriage
Every year, our church hosts a Couple's Getaway, which is actually an overnight retreat for married couples held ideally at a hotel outside the city.
Our church values family, that's why we have these kinds of events on marriage regularly. The other, being, the Marriage Booster series which are practical discussions on marriage held at our church facility.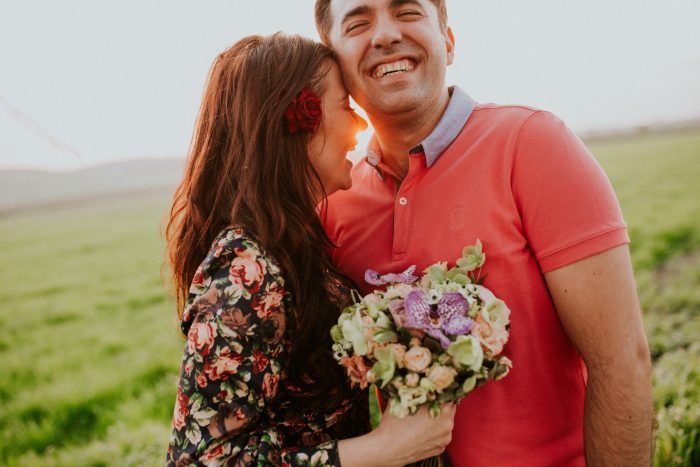 Just to be honest, we didn't make it to the introductory part of the first talk, so I'm not going to pretend I know what it's about. But here's what I know. The main theme of this year's Couple's Getaway is Best Friends Forever and it was broken down into three types of Intimacies – Spiritual Intimacy, Emotional Intimacy and Physical Intimacy, which are essential areas in our marriages and in our relationships with our spouses.
Every Nation Philippines President, Pastor Gilbert Foliente and his wife, Cathy, were the speakers at the sessions we attended.
Disclaimer: These are the lessons I have learned from the seminar, however, I can't blog it verbatim and I have also included my own reflections. Please proceed with wisdom.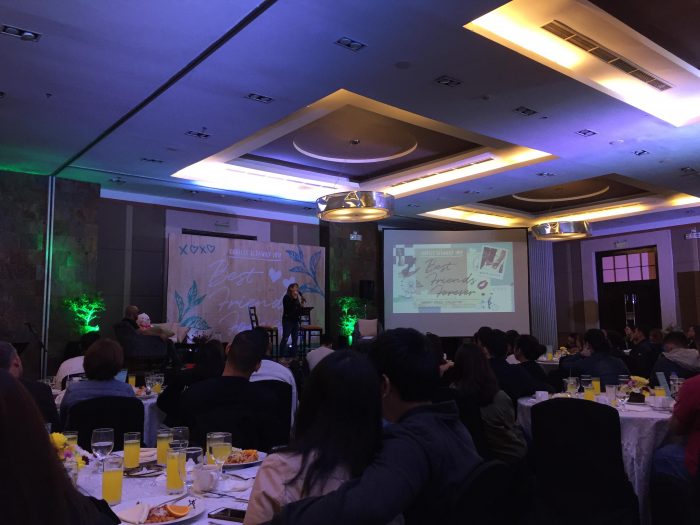 Session 1: Spiritual Intimacy
Spiritual Intimacy is all about submission. We often hear that the Bible calls us to submit ourselves to our spouses (not just for the wives, but also for the husbands).
I remember when Jay and I were reciting our marriage vows. We used the one that our church provides for young couples. One of the lines go, ''…you are no longer your own, but mine."
Such simple but powerful words. But something that is easier said than done.
For those who have been married for more than 5 years, we know that once the honeymoon stage is over, it is hard to keep to that vow, especially when we start experiencing struggles in our life together. It's so easy to break away from being "one" with our spouse and save ourselves!
"What about me? What about what I need? What about how I feel?" (Familiar with the lyrics? If you're into musicals, you'll know what I mean, haha!)
But marriage isn't only between husband and wife. Marriage is a covenant between the couple and God, too! Marriage is a spiritual journey.
"I am the vine; you are the branches. Whoever abides in me and I in him, he it is that bears much fruit, for apart from me you can do nothing" Ephesians 5:21.
Fill up in Christ
Pastor Gilbert and Cathy explained that we can only submit if we are connected to Christ. Our walk with God must be continuous. We must talk to him AND LISTEN to him everyday if we want our marriages to work.
They said, ''we can only deposit love if we are filled with love ourselves." And we can only fill up in Christ.
Pastor Gilbert reminds us again that our spouses will disappoint us because they are only humans. Their existence will never complete us nor fill our needs.
And marriage isn't for that purpose, anyway. Pastor Gilbert Foliente and Cathy explained that our marriage is a preparation for our ultimate marriage – our marriage to Christ (John 3:29), which is to come.
So we come to Christ and ask him to fill us.  And Christ will not disappoint.
The things we seek from our spouses, we must seek from the right source – God. He will be the one to complete us, not our spouses. And when we are filled in Christ, we will be able to love.
When both of us shift our perspectives from self-perspective to eternal perspective, God helps us see joy in our marriages.
"The thief comes only to steal and kill and destroy. I came that they may have life and have it abundantly" John 10:10.
Practical application: Read your Bible, Pray, and Be part of a church. Surround yourself with people who will help you and encourage you in your daily walk with Christ.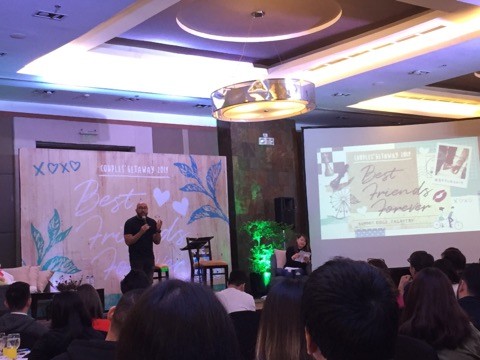 Session 2: Emotional Intimacy
You can tell that there is emotional intimacy between a husband and a wife when there is complete emotional and personal communication.
This topic was particularly encouraging to me especially when Pastor Gilbert shared a somewhat private spat between him and Cathy (with her consent, of course!). They were just so relatable!
I remember when I was a young wife and I would get to frustrated at how I would respond to my husband with yelling and was comparing myself to another wife of a pastor.  I remember saying to a friend, "why can't I be like her? Siguro 'pag nag-aaway sila ng husband nya, bulungan lang!" (Why can't I be like her? I wonder if she and her husband only whisper to each other even when they're having a disagreement!')
My VG leader had the right sense to tell me that, of course, I am not seeing the complete picture.
It was so reassuring that even the best among couples can find themselves in not-so-pretty disagreements. It's not to say that we must keep at our bad habits. Marriage is also about growing together in Christ. We must learn to communicate to our spouses in such a way that we will still honour Christ.
Don't walk out!
Pastor Gilbert says that in marriage, you need to find yourself at a level wherein you are able to communicate, even your anger and disappointments, to your spouse. Because that's how emotional intimacy works.You need to get to the "risky" stage when you are communicating your ideas and judgement. Some confrontations are worth having.
You must be willing to face your spouse in both the good times and the bad times, and work things out together. You can't choose to only stay for the good days. You need to stay for the bad days, too.
The pastors quoted the levels of communication discussed in John Powell's book, Why Am I Afraid to Tell You Who I Am? which talks about how relationships move from one Level 5-  Cliche Conversations, which is when two people have generic, shallow conversations, such as, "how are you?" " or "how's the weather?" to get to Level 1 – Peak Communication, which is being authentic, and deep, and emotionally involved.
Communication is key!
For practical application, these are suggested ways to do to help establish emotional intimacy with your spouse:
Find activities you like to do together.
Find out the things that your spouse enjoys and join him/her and do them with him/her.
Have fun and laughter together.
Avoid massive withdrawals – do not give your spouse silent treatment. Communicate!
Go the extra mile for each other. Again, focus on what you give, not what you can take.
Deposit in the love bank regularly. Do something for your spouse to make him/her feel loved.
Love Languages
One of the things mentioned in the discussion on Emotional Intimacy is love languages. We all have our love languages.
A love language is how you express your love and affection to another, and how you also perceive that you are being given love and affection.
The top 5 Love Languages are: Receiving Gifts, Quality Time, Words of Affirmation, Acts of Service, and Physical Touch.
Pastor Gilbert and Cathy explained that how you give love may not be how your spouse perceive being given love.
For example, my Love Language is quality time. Jay's love language is Acts of Service. Jay loves to do things around the house and help me, and it's hard for me to appreciate all the things he does because I want him to sit with me and have coffee, to talk to me, play boardgames with me, watch movies with me, read books with me, and so forth.
On the other hand, Jay feels more loved when I cook him good food, when he comes home to a really clean house, and when I do things for him.
Knowing your spouse's love language will help you appreciate your spouse more and hopefully, help you determine how to show your love and commitment to one another.
Session 3: Sexual Intimacy
One of the things that was discussed during this session was the fact that Satan uses sex to turn our hearts away from God. While to the young, pre-marital sex is an existing social problem (e.g. teenage pregnancies, cause of abortion), in marriages, couples fall away from each other and have problems filling each other's sexual needs.
The world offers a lot of views on sex, but the most common are these two:
1. Sex is deified. Meaning, sex becomes an idol.
In Christian terms, idol simply means anything that takes the place of God in an area in our life. Some couples see sex as the main indicator of a successful marriage. So when the other half fails to give it, we resort to looking to fulfil it in other ways.
Or sometimes, for men, it is a symbol of machismo. (e.g. Keeping a Black Book)
2. Despising Sex
Usually caused by trauma in their past or being exposed to an unhealthy environment as a child, some people have despised sex and see it as dirty and unholy.
Purpose of sex
But God is the Author of sex. And if he is the author, he is also the authority on sex and only the one who created sex truly knows its purpose.
God's purpose for sex is clear in the Bible – Sex is for pro-creation (Genesis 1:28) and for pleasure. If you want to know more about the pleasure side of sex in the Bible, you can read the whole book of Songs of Solomon.
One of the biggest surprises for me on this topic was that in Songs of Solomon, the wife pursued the husband for intimacy.
Personally, I've always felt bad when I had to initiate with Jay. I felt insecure and doubted myself and doubted Jay's love for me. But i realised that I felt insecure because of my misconception on sex. I've always thought it should be the man to initiate it and pursue the wife. Can you imagine my shock that an entire book in the Bible proves I had it wrong all along? haha!
Wives, listen up! It's okay to initiate sex with your husbands. There is nothing shameful about it. The Bible encourages it!
Shame
Pastor Gilbert and Cathy also discussed about shame in sex because of false perspectives on beauty and false baggages.
They reminded us that beauty is fleeting. One day, our faces will sag, 6-packs will turn into one big belly. We will all get older. But a marriage built on the God's word will stand the test of time.
Another cause of shame is false baggages. When we bring something of our troubled past into our relationships.
I've had a twisted notion on sex in my youth because of an ugly experience growing up. But the pastors reminded us that Christ has already taken all our shame to the cross. We are a new creation, the old has gone, the new has come (2 Corinthians 5:17).
Sex is NOT casual
Casual sex is a term that is now commonly tossed around. I can honestly admit that it was a norm in my life before Christ. But sex, as I've learned when I got to know Christ, can never be casual.
Sex is a spiritual act. Sex is meant to cement the husband and wife together. Covenant is necessary for sex, and sex is necessary for covenant. And a covenant is never intended to be broken.
When two people come together in sex, a spiritual bond is formed that is difficult to break. (1 Corinthians 6:16)
Permanence
Sex is a gift of God to a husband and his wife. But we must again remember that in marriage, it is a giving of ourselves. When we get married, we make a decision to be one with our spouses, to leave our single lives behind and to cleave (Genesis 2:24).
That's why marriage is a huge decision to make. It is more than just having loads of financial responsibilities, it is a decision to be selfless for the rest of your life.
Sex is not intended for self-gratification, but for self-donation. Sex is a way given to us by God to give of ourselves to our spouses.
Temptation is all around us. The Bible says that the enemy is a like a prowling lion, seeking someone to devour (1 Peter 5:8). We can't let our guards down because the enemy will take the opportunity to destroy our marriages.
When we see sex as a way to give, we find the beauty of giving ourselves to our spouses. When we give of ourselves, we are protecting our marriage, we are protecting our spouses from the lairs of the enemy.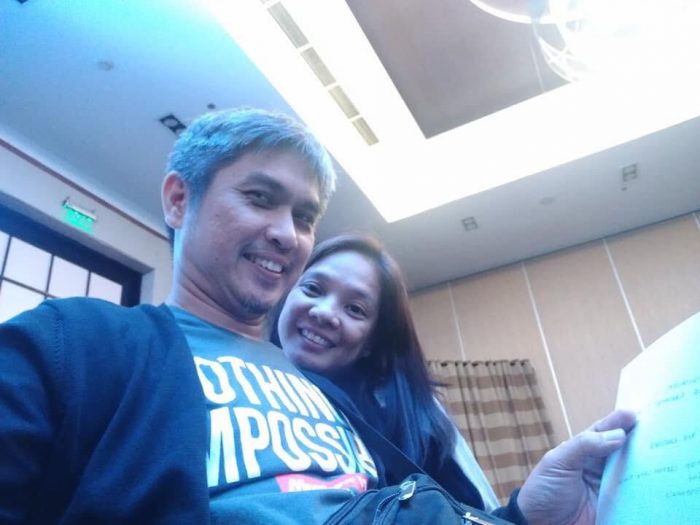 When a union is broken
Marriage is a covenant between three persons – God, the husband and the wife. God must always be part of the equation. And since God created marriage, He can fix those that have been broken if we run to him for help.
God and wife, or God and husband….that is still majority of the union, isn't it? It's not going to be easy, and it might be a long process, but it is possible to fix a broken marriage if you leave it at the foot of the cross and surrender yourself to the process completely.
"Is anything too hard for the LORD?" Genesis 18:14.
Who to talk to…
These are all the notes I've derived from the Couple's Getaway. It was such a beautiful time. We almost didn't make it there. I shared why on my Facebook page here.

There may be some of the things that I mentioned here that you may want to ask more about. I'm not an expert in marriage nor am I a marriage counselor, but if you are going through difficulties in your marriage and need biblical guidance and counsel, it may be best to talk to a pastor about it. 
To you reading this, here's my assignment for you: How can you love your spouse today?