Mesa Restaurant Review
I have to admit, I was not happy when we stepped in. The room was warm, it was almost as if they turned off the air conditioning. If we weren't tired from all the walking we did looking for the right place to lunch at, we would have stepped out immediately. I'm not sure if their A/C system had broken down or if they turned it off in an effort to save on costs because of the Pandemic. It wasn't my first time being there, so I know they can do better.
We wanted to sit at one of the booths because Jay and I felt it would give us more privacy, after all, we were there to talk about some of our issues; but it was much too warm, so we took a table nearer the counter, instead.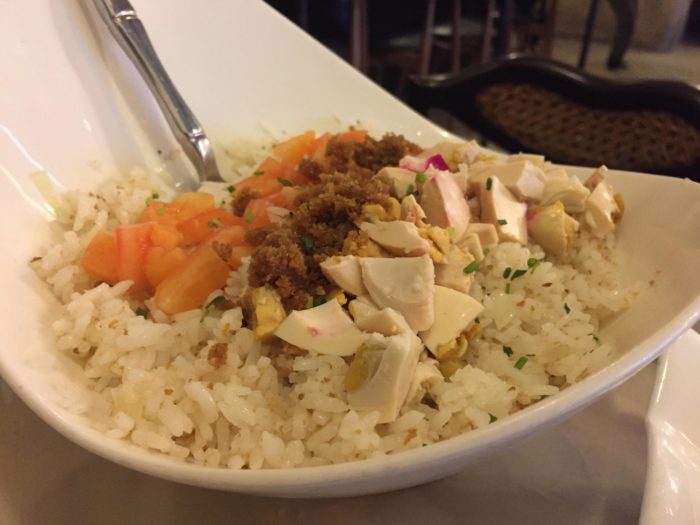 Tinapa products are a hit!
Like I said, I've been there before with a couple of good friends. That experience was somewhat satisfying because I was much distracted by all the talking that we did. In that restaurant, I was introduced to their delicious Tinapa rolls, which is offered as an appetizer.
I can't say I remember all that my friends ordered that day, but it was enough to make me revisit the restaurant with my husband.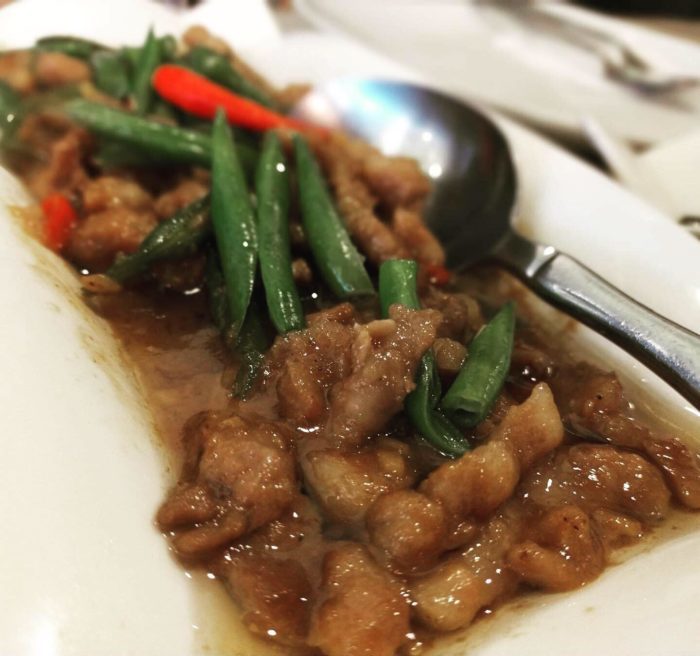 What we ordered…
Mesa Restaurant is, from what I gather, a fusion of Filipino and Hispanic food. There's nothing special about the lay out and all that. From what I've seen, seems the place has been intended for families and groups who are simply looking to eat and be filled.
I've been craving for Bicol Express for some time now, so we ordered that. The waiter recommended Shrimp in Salted Egg, so we ordered that, too. Then we got the regular Pinakbet they have and Tinapa rice.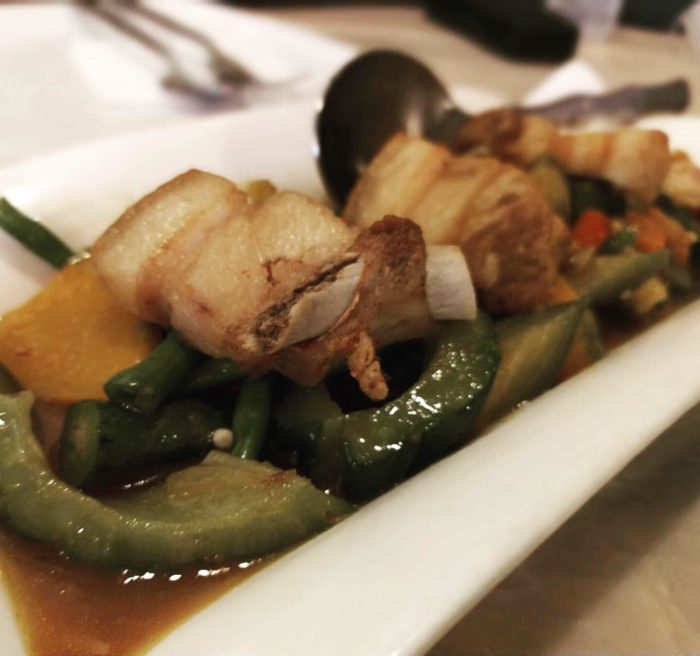 Too sweet for my sweet…
Jay and I loved the Tinapa Rice, which did not only include tinapa flakes, but also sliced red egg and tomatoes.
In fact, among all the dishes we ordered that day, it was the only food we were happy with, as we found everything else sweetened. Jay and I are not particularly fond of adding sugar to our food, so to find everything we ordered sweet wasn't much of a delight.
As for the rates, we found them quite pricey for the serving. But because the food were too sweet, we had some of them wrapped.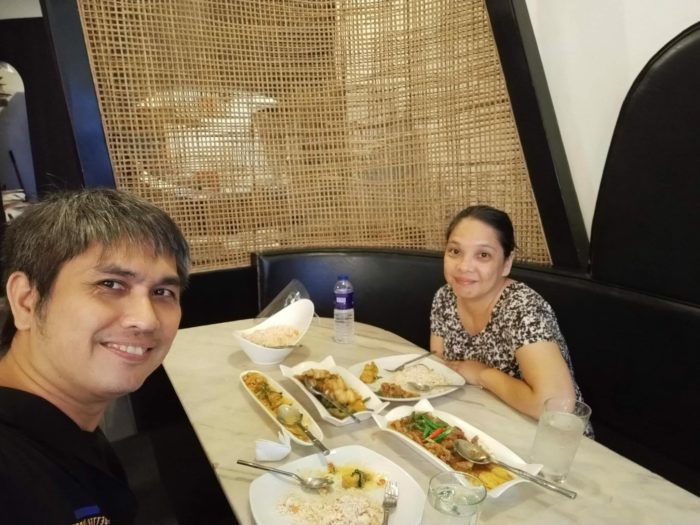 A matter of preference…..
But the food were plated nicely, so that's a plus, and the staff were nice and courteous, so that's another . Besides, Jay and I are just two people and I'm only referring to the food we ordered that day. Mesa is quite a popular place for Filipino food enthusiasts, so I'm pretty sure there are others who do prefer sweetened dishes.
It's not that the food is bad, really, It's just not for us. I have a friend who enjoys their food very much, so this resto is for the likes of her.
Now, if you're one of those people who are into this type of food, you may be glad to know that you can order Mesa dishes via Grab Food and Food Panda. Or you can visit the branch nearest you as they are all over Metro Manila.
The one we went to was in SM Aura, BGC, but they have branches in Quezon City, Makati, Pasay, Mandaluyong and Paranaque.