How we celebrate Thanksgiving
We always begin our family's Christmas Traditions with our Christmas Tree night and Thanksgiving dinner. We find that it's the most appropriate way to open our December celebrations because it sets our minds and our hearts in the right place for the season.
We finally bought a new Christmas tree. Last year, we had to make do with a wooden table-top tree because we couldn't find a tree within our budget. Our Christmas tree is a remnant of the last Lazada 11.11 sale, so we got it at a price we were willing to pay for a plastic tree – PHP 1095.
Yep, you read that right! (Just so you know, there's a lighter green version being sold at only PHP 880!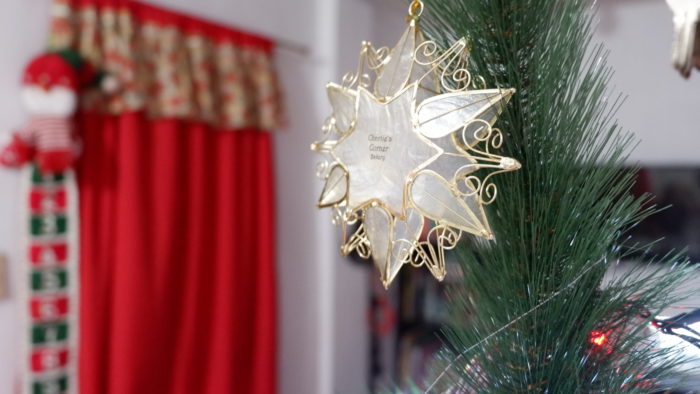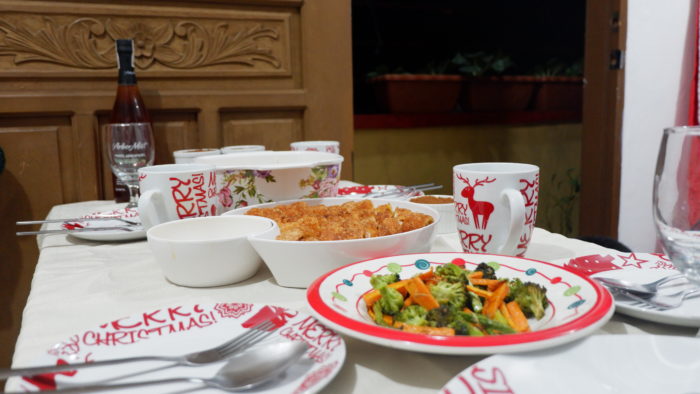 Putting up the Christmas tree and hanging the trinkets on it still excite all of us. We've tried to start many traditions but this one is one of the few that really stuck.
Jay and I used to be the ones to put it together, but the kids had taken over now that they're bigger and older, while Jay and I manage the music and take the obligatory photos, hehe!
We don't aim for perfect Christmas trees, though I'm tempted to rearrange the balls and trinkets. We keep the tree the way the boys had done it and keep it that way until January 1 when we clear everything away and start a new year.
Remembering our very first Thanksgiving Dinner
Our very first thanksgiving celebration was in 2013. I remember preparing ham which, I think, was a gift from someone from church, lettuce, and bread. And we had a chocolate cake with the words "Happy Birthday, Jesus!" on it. Our thanksgiving has evolved since then.
We don't do the pilgrim-based thanksgiving. We have crafted our own thanksgiving celebration wherein we start with each of us thanking God for specific things He has blessed us during the year, then we take turns in thanking one another for something the other has done for us.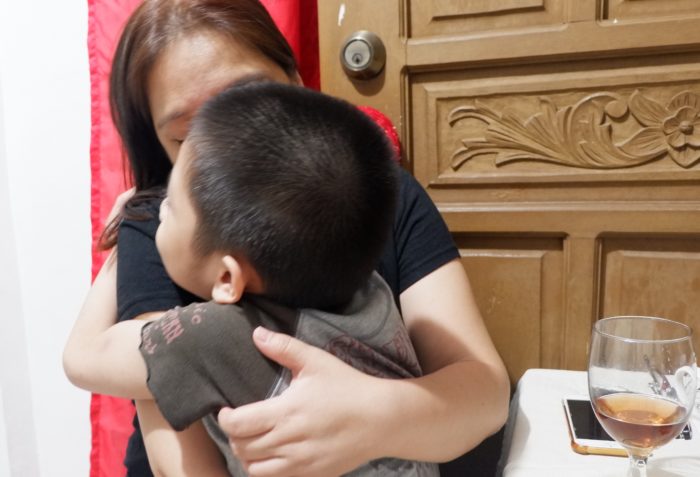 Older, Wiser…..
All of us thanked the Lord that none of us had gotten sick or have caught the frightful Corona Virus. And we're glad that the kids noticed how God has provided for us during this time, that we were even able to bless a person or two along the way.
We witnessed a wiser, more mature Pablo, now 15, honouring his brothers and us, too. He thanked Lukas for showing him what passion is all about, seeing him work on his stories and his games day in and day out, and he thanked Judah for teaching him about Science and other things he didn't know about.
Judah became emotional last night when I thanked him for always thinking about his brothers, such as when he leaves food and snacks for them even though he wants to eat more. And every year, we all thank him for bringing so much light and laughter in our home. He run up to me for a hug with tears in his eyes.
Even children long for affirmation, moreso, from their parents, so affirm your kids as much as possible. Trust me, it has an impact o them.
Lukas, our jokester, started with light thank you's and talked about "surviving" the Pandemic a whole lot, which made me worried if he needs to go out a bit more. We'll probably do a lot of that during my Christmas break.
He gathered himself and managed to thank Jay for stepping in to help them with their academics when I can't, and thanked Judah for inviting him to play MineCraft.
He also told Pablo how much he appreciates him for playing rough with him. He feels the need for rough games and he enjoys wrestling with his brothers a lot.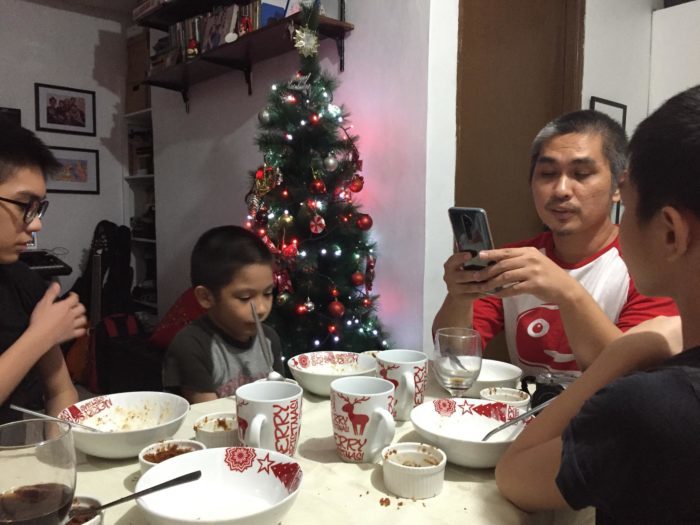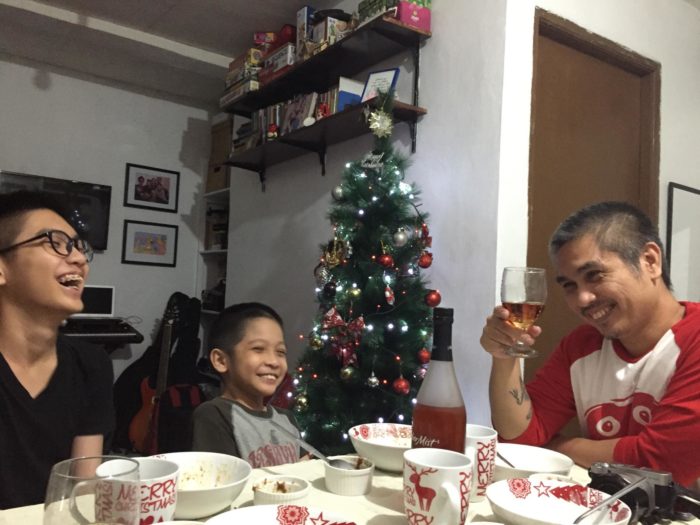 Thanksgiving Entree and Dessert
During dessert of Graham Apple Cups (which is my rough version of the staple Thanksgiving Apple Pie), Jay discussed 2 Corinthians 9:15 "Thanks be to God for his inexpressible gift!"   At one point, I thought Judah wasn't listening because he was so into his Apple cup, but he was able to repeat Jay's words when I prompted him, much to Jay's tee-hees.
I always say that we are not a fan of serving smorgasbord meals and our thanksgiving this year is just as simple as we want it to be. Our main entree was Cordon Bleu which I ordered from a friend from church, Racqui Arlante, at Pablo's request.
I researched online on what would best go with the dish and decided to go for roasted vegetables and buttered garlic rice.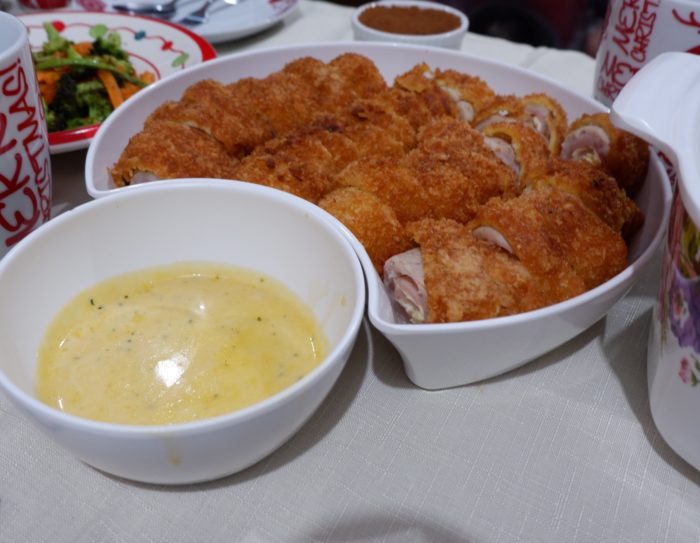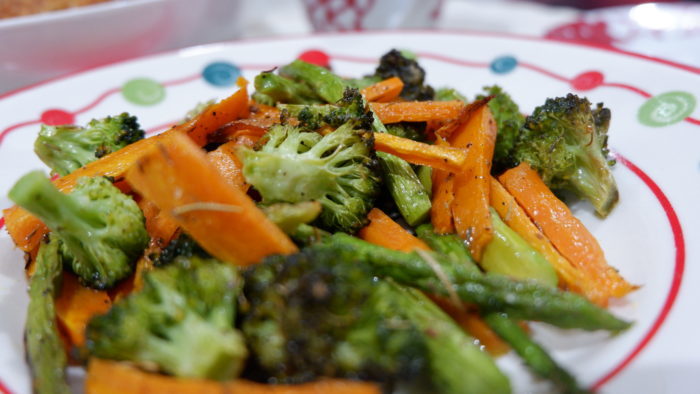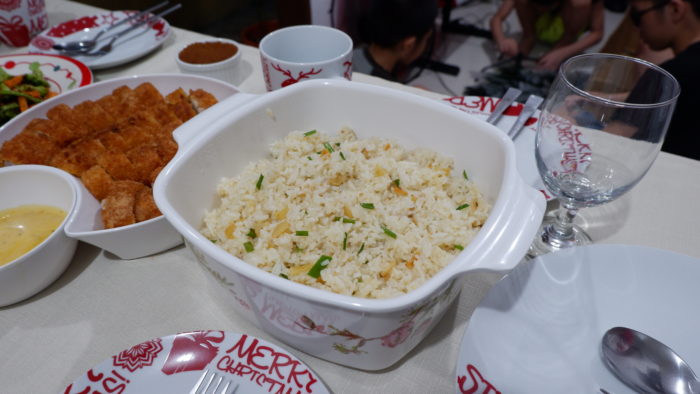 The kids actually requested for a milkshake but Jay called me from the supermarket to tell me that they run out of the ingredients. So I just asked him to quickly find some ingredients to make the Apple Cups which we paired with Vanilla Ice cream.
I was thinking of baking a simple Apple Pie but Jay couldn't find pastry dough at the supermarket, and he had to come home already because he had a deadline to meet for work. So, Graham it is!
(READ: How to make Graham Apple Cups)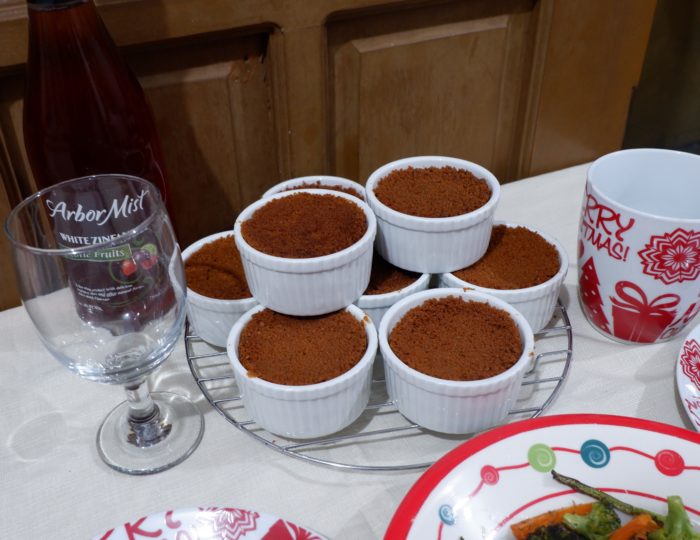 We Thanksgiving!
I was a little bit stressed before we started the celebration. I was actually no longer feeling it. But as soon as the kids started working on the tree and the food was set on the table, I was glad we pushed for it.
Truth be told, it's one of the rare times we were actually able to start our Christmas Traditions on the first of December as we've been extremely busy with stuff we had to do outside the house the past few years. In fact, I think we even had our Thanksgiving at Kenny Roger's last year because our tiny home wasn't ready.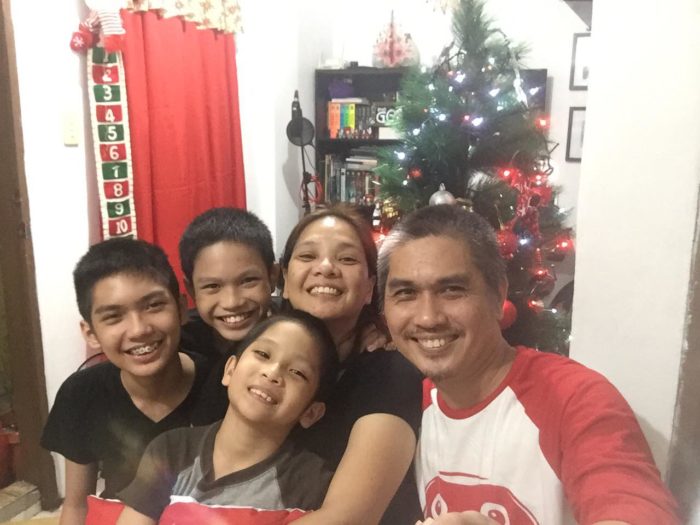 But what settled my heart was when we all started thanking the LORD for his blessings in the past year. It's a wonder how thankfulness can change your mood and perspective on things.
We intend to continue on with this tradition in the coming years, and we hope that our children will also pass this tradition on to their own families in the future.
And I hope that as the years unfold, we will all grow in maturity in how we see God and who He is in our lives – as a family, and as individuals.
2 Corinthians 9:15 "Thanks be to God for his inexpressible gift!"