Review: Our LUMOS RAY Home Cinema Projector experience
My husband, Jay, and I are movie geeks. From the time we started dating until the time we had children, some of our best times together were spent watching shows and talking about them for hours and hours.
Our kids naturally caught the bug. We've watched so many trilogies together — The Lord of the Rings, The Hobbit, Harry Potter, Star Trek, Matrix, and franchises such as Fast and the Furious and Mission Impossible, and because we are all Marvel fans, we've rewatched Marvel movies on Netflix a thousand times already.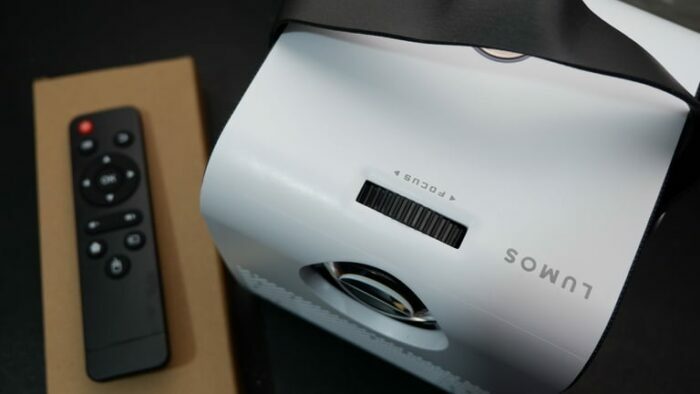 When they were young, of course, they mostly watched Disney and Pixar movies, but as they grew older, especially our eldest, we started introducing them to other shows that we felt would stir them to think, or would make them aware of certain cultures, issues and lifestyles. We've watched documentaries like the Pyre Festival, the College Admission scandal in the US, and The Hunt for the Crypto King, documentaries on the Nazi regime and the fall of great kingdoms, and the careers of many musicians, such as David Foster and Queen, among others. Our kids are homeschooled and we utilize shows as tools in their education.
Jay loves the idea of having a projector for our family movie nights, so I wasn't surprised that he was the most ecstatic when I told him we were getting a LUMOS RAY Home Cinema Projector.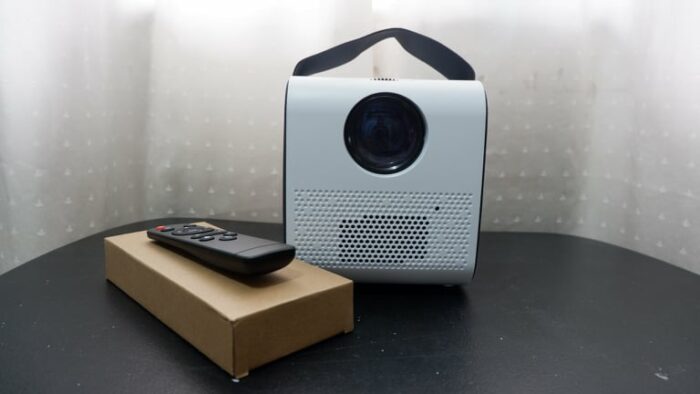 Plug and Play Home Cinema
When our LUMOS RAY Projector was delivered, my main concern was whether I could set it up by myself, because I'm not that great with tech. Our TV system here has become too complicated for me that I totally depend on my husband and my kids to fix it whenever something goes wrong with the controls.
Hey, you have to admit, they don't make them like they used to!
I was pleasantly surprised to find out that LUMOS RAY Home Cinema Projector is so easy to set up. It already has built-in Netflix and YouTube that it's practically plug-and-play!
You just need to attach the cable and plug it to an electric source, log onto your Netflix and YouTube accounts and that's it. You can start watching your shows in a matter of minutes.
It's so simple that I think my mom, who's less tech-savvy than I am, can get this projector to work!
Perfect for Tiny Living or Massive Living

We've been tiny living for a while now, and with such small space, I wasn't sure where to fit a projector. My experience with projectors is pretty much limited to the old projectors we used in school or the ones used in church. And if I recall well,  the distance between the projector and the wall must be pretty substantial to achieve a clearer image. We don't have that space here.
The best we can point the projector to is the clear, white wall right under our floating bookshelves in our common room. We kept that plain intentionally for video and photo shoots we need to do at home.
Anyway, we scheduled a movie night with the kids on Easter Sunday and set up the projector. We were so impressed with the clarity and quality of the screen -it's not at all grainy! – despite the distance proximity between the projector and our wall.
Apparently, LUMOS RAY Home Cinema Projector is designed to provide a satisfying home cinema experience for both tiny homes and massive spaces.
Your screen can go as wide as a 100-inch screen for a 3-metre throw. We estimated ours (short throw) to be around a 50-60 inch screen which was just right for the size of our home.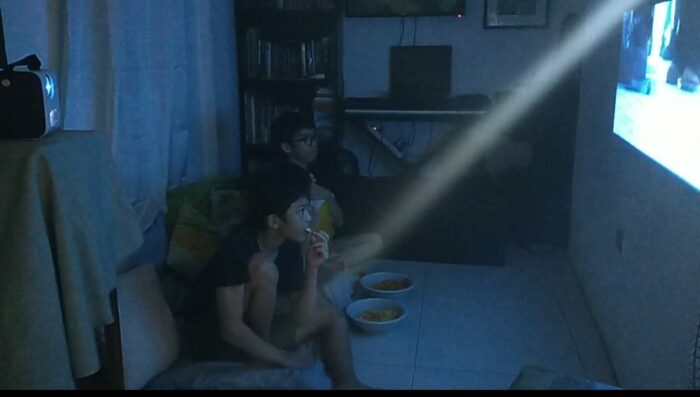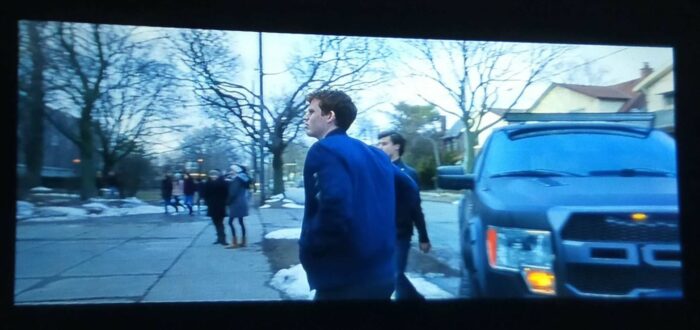 LUMOS RAY has a 720 HD clear resolution (1080p Blu Ray Supported), hence, the quality of the picture. In fact, it's so clear that you don't need to have a completely darkened room to enjoy it. We tried it in daylight and just drew our curtains closed, and the picture before us was still so vivid.
You can check out my photos when I screen casted using my phone to know what I mean. Heck! My photos don't even give justice to the quality.
The only problem we had was that our wall was weirdly uneven. Good thing it has a keystone correction feature which helped us achieve the best screen angle possible.
You also don't need to get a speaker for this. LUMOS RAY has an inbuilt Dolby surround sound speaker, so it is all you need for your home cinema experience.
Here's a short video to show you how I set up our LUMOS RAY Home Cinema Projector:
Screencasting, HDMI connection and other uses
LUMOS RAY is not just for Netflix watching, although personally, having it as a built-in feature is a huge plus for me since it's the streaming service I use the most. But you can also use it to watch shows on other streaming sites.
Aside from the electric cable, LUMOS RAY comes with an HDMI cable. Just connect your laptop to the projector using the HDMI cable, click "Source" and it will automatically mirror what's on your laptop's screen.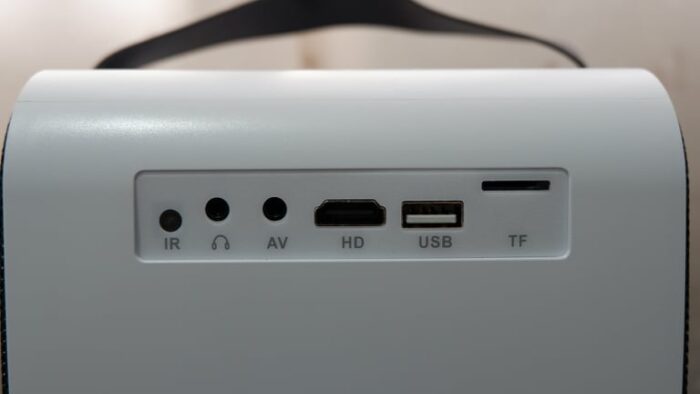 Speaking of videos, you can download videos on Netflix and store it in your LUMOS RAY Projector.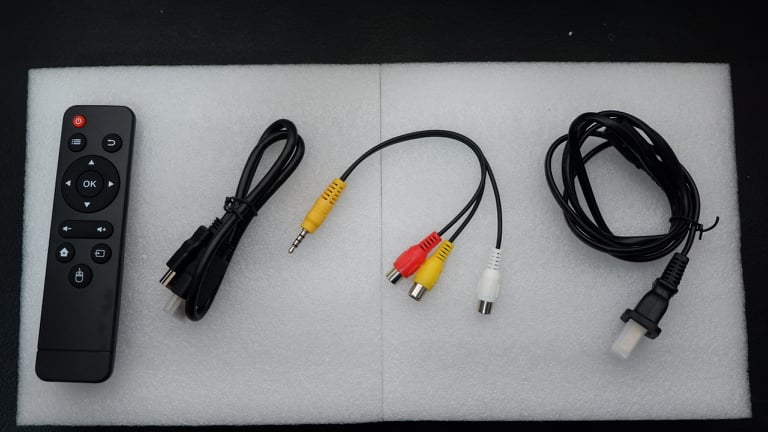 We also tried LUMOS RAY's screencasting features.
To do screencasting, I downloaded the Miracast app on my phone, clicked it and clicked the one in the projector for it to mirror my phone screen.
I played a video on Discovery Plus and it went well.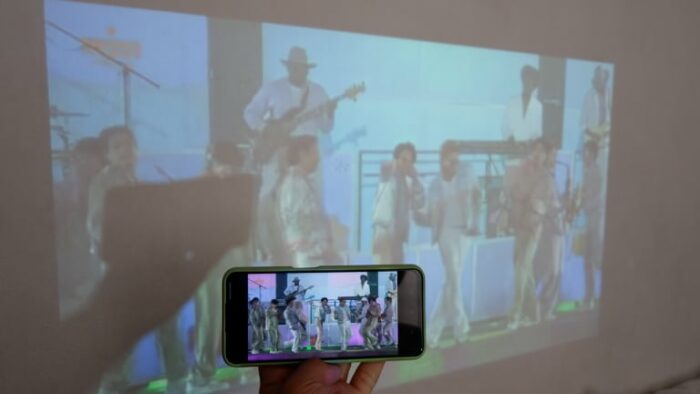 I guess you can hook up your mobile to your LUMOS RAY projector to play games and stuff, but I'm not sure I want the kids to use it for that, haha!  But I do plan to set it up in the living room of our new house, after all, it doesn't take too much space and it's so pretty, it would blend perfectly with our planned aesthetics.
The remote worked okay, you just have to point it towards the projector for it to work well.
Another cable LUMOS RAY comes with is the RCA one, which, according to Jay, can be used to connect the projector to your android TV.
We didn't try this one anymore. The funny thing, though, was that our TV kept turning on whenever we would set up LUMOS. We couldn't figure it out at first, but later on realised it's the "home" button in the remote that causes this. We think it might have the same frequency as our TV.
View this post on Instagram
We love our LUMOS RAY Home Cinema Projector!
We are very happy with our new LUMOS RAY projector. Jay and I agree that it does give you the cinema feel, you won't miss the movie house too much. We give it a rating of 4.9 stars!
To be honest, nowadays, we only purchase movie tix when Marvel movies are being shown because they're so pricey. Between the five of us, our tickets already cost Php 2,000 at minimum, so we choose our the movies we watch at the cinemas well.
We watched Tom Holland's Uncharted in the cinemas, but that's only because we missed Spiderman 3 when it was shown because of the lockdown, but often, we get ourselves some popcorn and drinks, and enjoy our movie nights here at home.
Jay said that the 50,000 hours life it has is a lo-o-o-o-o-o-ng time, so it seems we are going to enjoy LUMOS RAY for years and years to come.
LUMOS RAY Home Cinema Projector, all-in-one, with Netflix, YouTube and built-in speakers, is sold at Php 11,999. CLICK HERE to purchase from their official website.
Follow LUMOS RAY Home Cinema Projector on Facebook and Instagram.
Special thanks to LUMOS TEAM for the unit that I've been provided for this review. All the opinions and views stated in this blog are purely my own.