Parenting Teens: Giving them wings to fly
Our son, Pablo, turned thirteen pre-pandemic. It was an exciting time for him because we started giving him more space to do things independently, such as go to his dance and acting classes on his own, hang out with his friends at the mall until a reasonable time in the evening, ride TNVs by himself, and even take the public transport to his classes at Abot Tala.
Fortunately for us, we live in a relatively safe location with good transportation systems available, and almost all the places we need to be at are accessible to us, which made it so much easier for us to loosen the strings.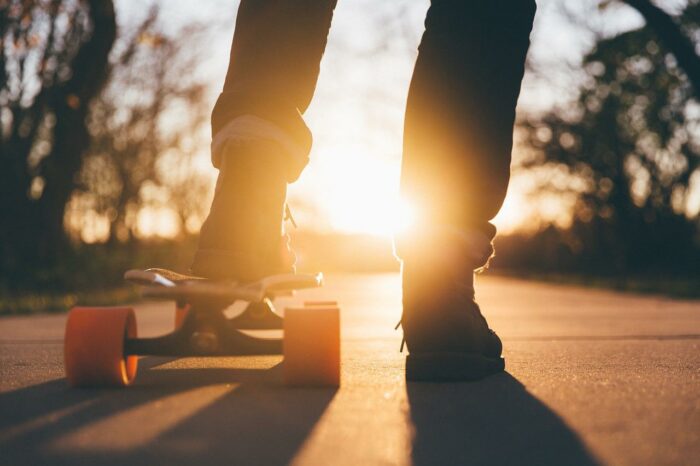 When the lockdown ensued, being a minor that he is, he was stuck inside our 21-square feet apartment along with his brothers, unable to go anywhere or do anything much. I wasn't aware how much this bothered him until recently when he commented that he feels less independent than I was when I was his age.
He's not wrong and it's not entirely our fault, of course. Times were different. Human trafficking and black market threats on the young have increased considerably through the years, and the streets are less kid-friendly, so it has been a bit of a challenge letting the boys out of our sight when they were younger.
But we are very much aware that they are starting to grow up and at some point, we need to teach them to stand on their own and fend for themselves. And the best time to start is now as they hit their teen years.
The plan is to introduce them to independence little by little starting off with something as simple as running an errand. For example, last week, the boys informed me that they ran out of acne facial wash, so I shooed them off to the mall to get it themselves. I even encouraged them to hang back a bit, so they did. They told me that they walked to the other mall, about five to six blocks away, to check out available Switch games and anime books at their favourite shops before coming home. You know boys!
(READ: On young love)
F2F Opportunities
Now that it seems that the pandemic restrictions are starting to ease, the boys' dance school decided to adapt hybrid learning wherein they meet for ballet classes on Saturdays in a club in Makati and still do online classes on weekdays. We took the opportunity to give the boys some space and let them ride with a friend and her. mom to their face-to-face classes.
Originally, the boys were going to take the bus then use the elevated walkway going there and back. It's a route very familiar to us because it was the same one we used when they rehearsed for shows or go to studios for their recording gigs. But my husband and I agreed that it would be much safer for them to hitch a ride with their friends. The walkway felt a bit more deserted than it had been when I accompanied the boys to their first F2F classes, and they go home a bit late, so the first stretch of the walkway was dark and I couldn't see any form of security around. Sending them off to that walkway without an adult around may not be wise.
Nowadays, they either take the bus or a TNV to their classes on their own, going there, but their dad comes to get them when their friends cannot give them a ride back.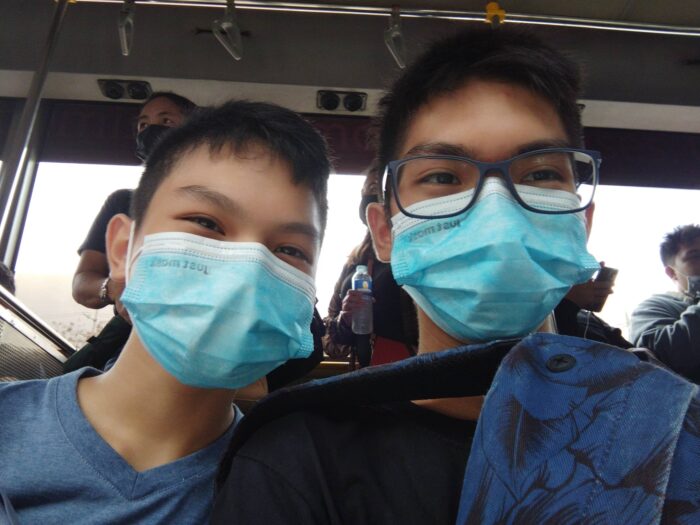 (READ: Boys don't wear tutus)
Back at Abot Tala High
A couple of weeks ago, Pablo rejoined his High School – Abot Tala. Their online classes will begin next week and I'm excited because I finally convinced Lukas, who turned 13 this year, to join as well. Their in-person Monday meet-ups started two weeks ago.
We have limitations, of course. For instance, my husband, Jay, has to bring them to Quezon City and pick them up 6 hours later when they have meet-ups there because the commute in that area is a bit more complex. But for their activities around BGC and Makati —- where there are more systematized public transports, roads are safer and people tend to follow traffic rules — they are pretty much learning to go around on their own. I think letting them take the P2P bus to Alabang Town Center won't be an issue for us, either.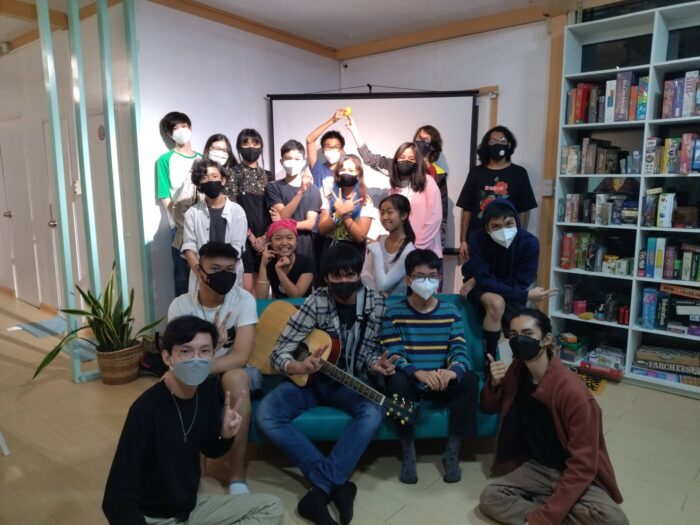 I asked the boys for feedback and they are obviously happy about not having a chaperone around all the time, although Lukas said he is still trying to get used to not having any adult along. Unlike Pablo, though, Lukas has his older brother with him all the time. Because Pablo is four years older, he had a taste of what it was like to really do things by himself.
(READ: Sending our teen to High School at Abot Tala Self-Directed Centre)
Fears Schmears
To be truthful about it, I still freakin' worry about my children, but I know that cannot hover over them like an eagle forever. They need to find themselves and learn to navigate life in the real world without us. If we truly want them to have wings and fly on their own, we need to learn to release them and get out of the way. That's why we homeschooled them in the first place!
It's not easy. As parents, we want to ensure that our children will be safe and secure until they are adults, but we don't have authority over that, do we? We guide, we support, but the most important thing we can do, really, is to pray for our children relentlessly. Little by little, I am learning to let go because I want them to grow.  I may never get used to it, who knows? Whenever I'm feeling fear creeping up on me, I get down on my knees and remind myself that I am not releasing my teenagers to the world, I am releasing them into the hands of the Almighty.
——————————————————–
"Pour out your heart like water before the face of the LORD. Lift your hand toward Him for the life of your young children" Lamentations 2:19.
"The Lord is my light and my salvation; whom shall I fear? The Lord is the strength of my life; of whom shall I be afraid?" Psalm 27:1.