Parenting Teens: Making new friends
I have to admit that when the lockdown eased, I sort of panicked that my boys didn't have too many friends to hang out with. When they were younger, my prayer was for the three of them to develop a strong bond with each other and like each other enough to actually be friends, and that prayer, I think has been answered. Our boys are tight and so is our family. We are one of the fortunate ones whose kids actually enjoy each other and our company.
However, I was still anxious because I feel that my kids need friends other than each other. Jay and I aren't getting any younger and should God call us home, the boys would need friends who can help them navigate the great, big world without us.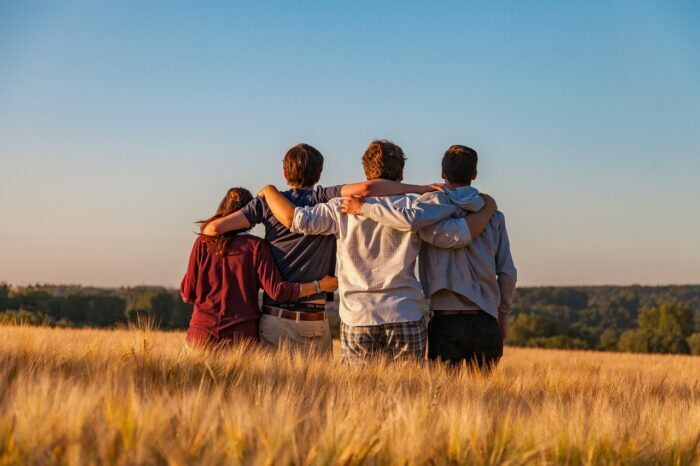 But Jay is quick to dispel my fears and assure me that they are doing just fine.  "They're just not like that," he says, knowing that I am probably comparing our boys to some of our friends' children who have specific groups of friends they roll with.
Truth is, the boys aren't lacking in opportunities to interact and mingle with other people; at least for our two older kids. Pablo rejoined Abot Tala, a community of unconventional learners, last year and Lukas came with. They have regular meet-ups where they get to do things with other teens.
The number of people they get to interact with in the dance community has grown since their classes have been moved to CCP. The boys are training alongside the students of Guang Ming College, which I think is amazing. There are more boys in the class and I learned that when boys train together, motivation is high.
They're also rehearsing for a show this December, so they get to work and interact with the dancers of ARDP (Alice Reyes Dance Philippines).
Prior to when we received the invitation from the company for the boys to join the December show, Pablo was active in the Kids Ministry Music Team and was playing the keyboard for the in person services along with other teens, but right now, his schedule is full, so he has to take a break so he can rest on Sundays.
View this post on Instagram

What I'm driving at is that the boys have the opportunity to interact and find kindred souls, they just haven't found them yet, I guess. And I have to stop myself from overstepping my boundaries with them and pushing them into making friends because they're no longer little kids, I cannot be choosing their friends for them.
When I was a teenager, I didn't make too many friends either. I had friends that I went with for a few years, but you know, none of that stuck. As in, zero. I found meaningful friendships later on in my adult life and that's not unusual.
Pablo once told me that he is more comfortable talking with his dad's younger colleagues – the ones that do graphics and animations – because he feels that they have something to talk about. He also feels comfortable being around his teachers, both men and women, because they share the same love for dance. I think that having similar interests is key to connecting with other individuals.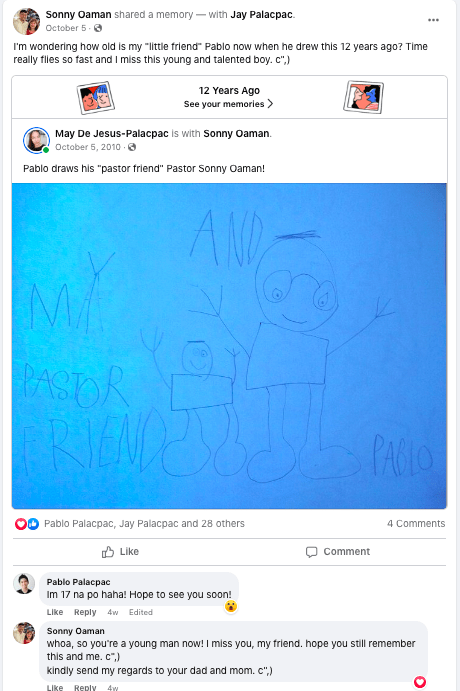 Truthfully, what exasperates me most is that our teens are not currently part of a discipleship group in our church because they can't find one that fits their schedule. When the pandemic slowed, most groups meet after the teen services on Saturdays but the boys finish training late.  What potential friendships that may have started prior to the 2-year lockdown have probably only fizzed by now.
What I've been reminding myself is that God is in control and that the people our children are surrounded with at the moment are the exact same people God wants to put in their lives right now. There is a window for them to connect and build friendships, it doesn't always have to be the model I have in mind. God can still work through these "connections" if only I step back and let Him.
Didn't I say back then that one of the benefits of homeschooling is that friendships are not limited to people in the same age group? That they can be friends with any person of any age, gender or status in life? Well, there you go.
—————————————————————–
"Do not be anxious about anything, but in everything, by prayer and petition, with thanksgiving, present your requests to God. And the peace of God, which transcends all understanding, will guard your hearts and your minds in Christ Jesus" Philippians 4: 7-8.
" Trust in the Lord with all your heart and lean not on your own understanding; in all your ways submit to him, and he will make your paths straight" Proverbs 3:5-6.
Your eyes saw my unformed body; all the days ordained for me were written in your book before one of them came to be. – Psalm 139:16
"For I know the plans I have for you," declares the Lord, "plans to prosper you and not to harm you, plans to give you hope and a future. – Jeremiah 29:11