It's been a month since we moved back to the South. At the moment, we are staying at my parents' house until our own house is completed. I don't believe I've had a decent sleep since we moved and it's not just because our stuff are in boxes and I have to do chores and stuff for my parents; but because the boys are taking part in ARDP's (Alice Reyes Dance Philippines) Christmas ballet, Puso ng Pasko, and the public transport coming home after the rehearsals has been quite a challenge.
It still feels a bit surreal to me. I've been going around, feeling like a newbie when I visit the malls or check out the parks and restos. It's a really strange feeling especially because I grew up in this city, I practically know every ancient nook and cranny of this place! But we've also walked the same old places we went to before the move, and I don't feel like I fit there anymore either.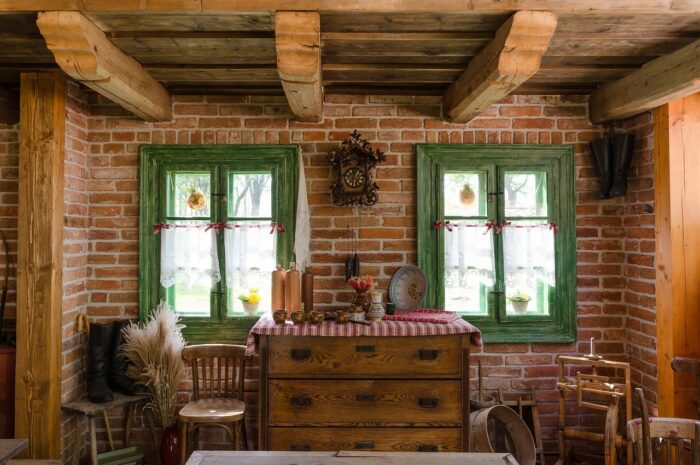 No sense move!
The move made no sense at all! For the last 12 years, our lives have been centred at our previous location and moving to the South meant losing all the conveniences and easy access to places we frequent. When you don't have a car, the commuting conveniences that BGC and Makati offer is invaluable!
Often times, we didn't even need a car. Everywhere was walkable because of the the way BGC and Makati were designed, whereas, there are very few sidewalks where we are in the South. And I'm a huge walker, so BGC was a haven for me. I really felt a huge sense of loss to be moving away from it. Separation anxiety is real, people!!!
View this post on Instagram

A house of our own
On the other hand, we are building a house of our own with lots of room for the boys to move about and be creative. We are fortunate to be moving back to the subdivision I spent most of my youth at, with its wide, clean, safe streets, relatively quiet and secure neighbourhood, cool evenings and clean air.
Our friends, King & Phoebe, showed us Central Park. I haven't really explored all of it, but I do know that it's a great place for picnics, workouts, badminton games, walking and running, and the streets are safe for riding bikes and scooters. Our family spends a lot of our free time at parks, so I'm really thankful that there is now a decent public park in Alabang. We used to go to the one in Ayala Alabang Village, but it's exclusive to the homeowners so we had to ask friends in the village help us get in.
View this post on Instagram

We haven't gone around much yet to get reacquainted with the place because of the kids' hectic schedule, but once we all go on our Christmas breaks, we'd be able to do stuff as a fam.
View this post on Instagram

I cried once, on a bus, when I saw a familiar sight and was reminded of some nostalgic, almost painful memories. It's one of the reasons why I didn't want to go back. There are just some experiences I no longer want to revisit in my mind.
During the the pandemic, we considered buying a house across my parents' subdivision because of the anticipation of a prolonged lockdown, but when that didn't pan out and the metro opened, we've moved on and made other plans. I was actually relieved that it didn't push through despite the disappointment of our loan being disapproved, so it took a lot of heated discussions between me and Jay before I finally conceded.
It helped that I have friends who happily received the news of our move and have welcomed us back even before we booked a date the movers.
(READ: How to apply for a Pag-IBIG housing loan for a pre-owned house)
Home Excitement
Admittedly, seeing our house starting to take shape has been my source of cheer, although we have yet to figure out what to do about furniture, haha! You see, we realised when we got here that all we really had were a customised dining table, a bunk bed and a bookshelf. My dad asked me over lunch where our couch was. "We don't have one!" I laughed.
My parents never got to visit our tiny home on a hill and they're not exactly web-savvy so they haven't seen the pictures I've been posting, so they don't really have a clear idea of how we went about with tiny living.
The one thing that God made clear upon our move was that He's in control. I can't begin to tell you how everything is coming into place in terms of our house and other things. Truth be told, we don't have the money to build one, but here we are. I'm speechless at how God has been moving on our behalf.  I'll tell you more about it once the house is completed.
View this post on Instagram

I think that the boys having rehearsals everyday is a good thing since we aren't really "home" yet until we move into our new house. It's good that they're busy and they always take the bus to BGC, so they're not missing the place too much. I think that they will adjust better when we move to our own place and they will be able to enjoy their own rooms.
Their participation in the show was announced right after we moved, so it gave us a bit of a jolt. But all's good. I know that God's timing is perfect.
View this post on Instagram

No fear

Besides, even though my parents mostly leave us to our business here, we're still not as comfortable as when we actually live in your own place. I haven't even been able to paint since we got here. Even blogging is hard because I'm feeling tired all the time because of the late nights and early work mornings.
The good news is that most of the fears I had about moving here were dispelled. I didn't want to move back to the South, but there is a lot of grace in obedience. God truly puts joy in your heart when you do the things that honours him.
So yes, the Palacpacs are back in the South. I'll be sharing with you life back here very, very soon. Pray for us as we navigate our new season.
Cheers!
"Take my yoke upon you and learn from me, for I am gentle and humble in heart, and you will find rest for your souls. For my yoke is easy and my burden is light" Matthew 11:29-30.