8th of January, Sunday morning.
It was probably the most traumatic sight I've ever seen in my life. I was in my room talking to our two older boys, when we heard a very loud thud on the roof.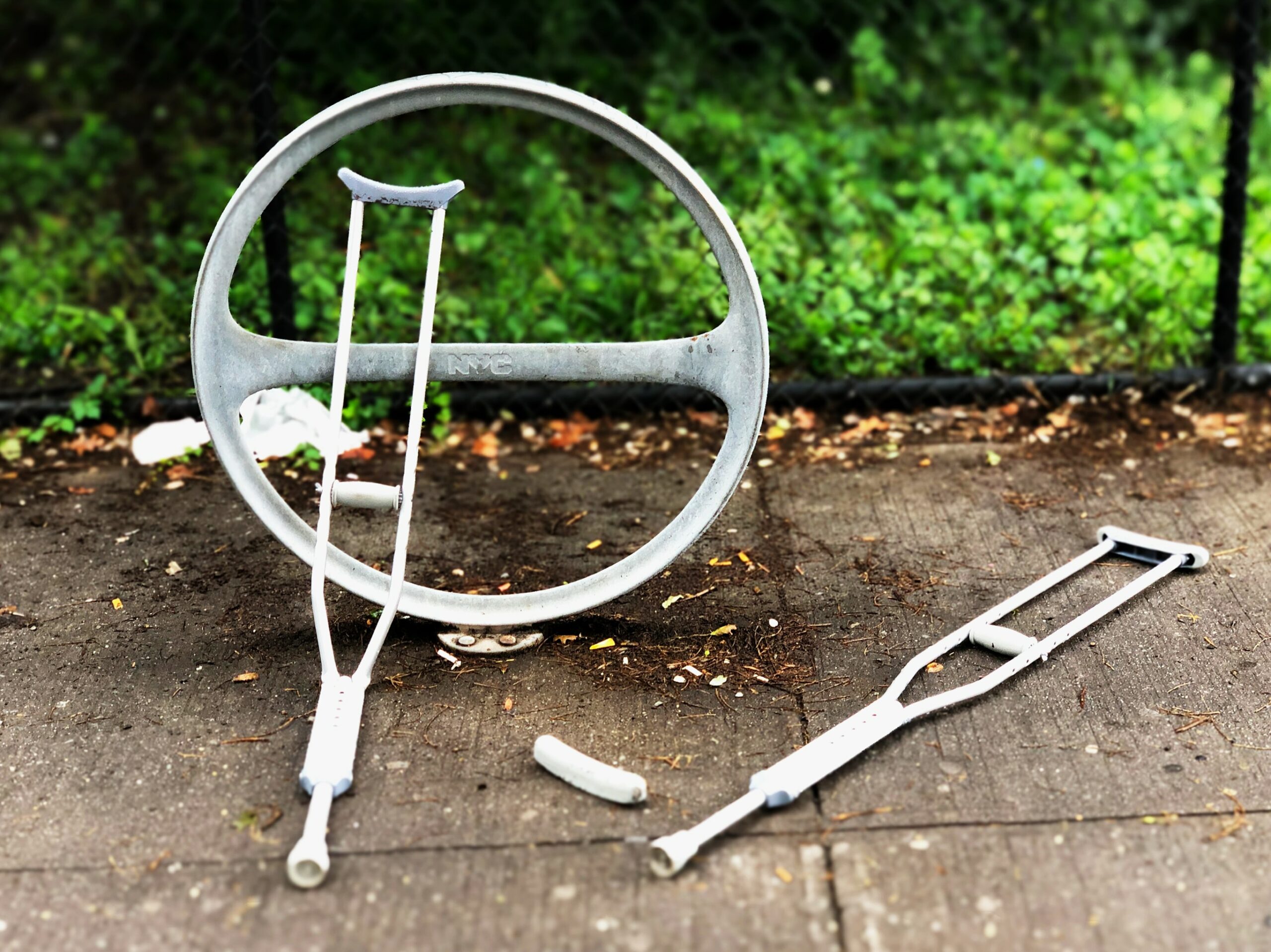 I am not easily reactive, so it took me a second before it dawned on me that my 79-year old father was on the roof and have fallen off. I quickly bolted out the house and called, "Daaaaaad!!!"
There was no answer.
I circled to the right side of the house and found him on the ground, leaning on his left elbow, seemingly stunned. I could see marks on his forehead, near his left eye and it doesn't take a genius to piece together that he hit it on the dry roots of a felled coconut tree.
I rushed to my dad and started asking him questions — questions I learned from watching shows like 911.
"Did you fall from the roof?"
"Did you hit your head?"
"Where does it hurt the most?"
"Are you feeling dizzy or nauseaous?"
"Do you know your name?"
He knew who he was but he couldn't give me details. He was so disoriented and didn't even remember that he climbed the roof. (He remembered what happened days later, at the hospital) Twice, he asked me about the dried up little plant in front of him and he kept trying to analyse how he got there.
Help was family
My husband, Jay, just left for work 10 minutes earlier. I knew I couldn't handle the situation by myself, I needed help. I told my eldest son, Pablo, to call his dad immediately and ask him to come back because we had an emergency situation. My mom was beside herself with emotions– she was angry and panicked, and anxious, and worried and concerned. She gave me a plastic chair and instructed me to help my dad sit on it, then she handed one of my sons a glass of water to give to him.
Then she must have rushed to the phone to call my brother and tell him we needed help.
I was afraid to move my dad, but the soil was damp from the rain the previous night, and to be honest, I wasn't thinking straight. Pablo helped me as I hoisted my dad up by his armpits and propped him on the chair as gently as I could.
I was trying to talk to him; I checked his eyes, observed his movements and his responses….I was frantic, but I had to pull myself together until help arrived.
Jay came back several minutes later, we caught him just when he was about to board the bus. My brother and his son arrived. He tried to find an ambulance to take my dad to the hospital, but the only one available didn't have a driver, so he and Jay lifted dad, chair and all, and carried him to the pick up truck to bring him to the nearby hospital.
Thank goodness, there's a hospital just a block away from our place!
Jay and caregiving
My father stayed in the hospital for a week. He was found to have damaged his femur and had a hip replacement surgery.
Because my brother is still recovering from a recent heart attack, Jay took care of my dad the whole time until he was able to come home. I stayed at home with my mom, who's still recovering from her most recent health ordeal, and my kids. Everyday, I would meet Jay at the convenient store in front of the hospital to bring him his meals, my dad's clothes, and money. The hospital often required payment between Php 10,000 to Php 20,000 before any procedure, so I had to go there to make sure they don't take my dad off his pain meds like what another hospital did to my mom when we weren't able to pay before the deadlines they set.
My father was very sad about the money they were going to lose. The titanium, alone, already cost Php 100,000 — at Senior Citizen discount.He has been saving some money in case my mother would undergo another hospitalisation, she's been sick a lot lately. But for my mother, it was much more important that my dad gets his surgery and start recovery.
My mother was extremely anxious the first three days that my dad was in the hospital, and my dad was anxious at the hospital because he couldn't  monitor my mom's health, so we set them up on video calls every night so they can talk. My mom slept better since.
Slow recovery
With the help of my sister-in-law, Jenny, and some of their friends from church, my father is now home and recovering slowly. He's better today than he was yesterday. We're fighting to keep his blood sugar in check. He is still weak and unable to do many things, such as entertain his clients, sans one,  and it is causing him a certain level of sadness and anxiety.
It is not my place to know what God is teaching him at this time. What I do know is that he needs a lot of prayers, a lot of encouragement, a lot of compassion, a lot of understanding, a lot of help, a listening ear, and a lot of love.
Because my husband and I have been assigned the primary caregivers of my parents, most of our family's plans have been put on hold; but right now, dad's recovery is priority. On top of my head are two things:
-God's timing is always perfect.
-God is our ultimate Provider, Jehovah Jireh.
It's going to be a long journey ahead, we'll take it a day at a time, a victory at a time.
————————————————–
"and if I have a faith that can move mountains, but have not love, I am nothing" 1 Corinthians 13:2.
"I have been young, and now am old, yet I have not seen the righteous forsaken or his children begging for bread" Psalm 37:5.
"The battle is not ours, but God's" 2 Chronicles 20:15.