Last Friday, we received one of the most worrisome diagnosis for one of our kids to date: Judah, our 12-year old, has a lazy eye. His left eye has a grade of 350, while his right eye is almost 20-20, which is probably why there was a mistake in his Annual Physical Exam (APE) last year when we were told that he had perfect vision.
"Lazy eye (amblyopia) is reduced vision in one eye caused by abnormal visual development early in life. The weaker — or lazy — eye often wanders inward or outward.
Amblyopia generally develops from birth up to age 7 years. It is the leading cause of decreased vision among children. Rarely, lazy eye affects both eyes." (mayoclinic.org)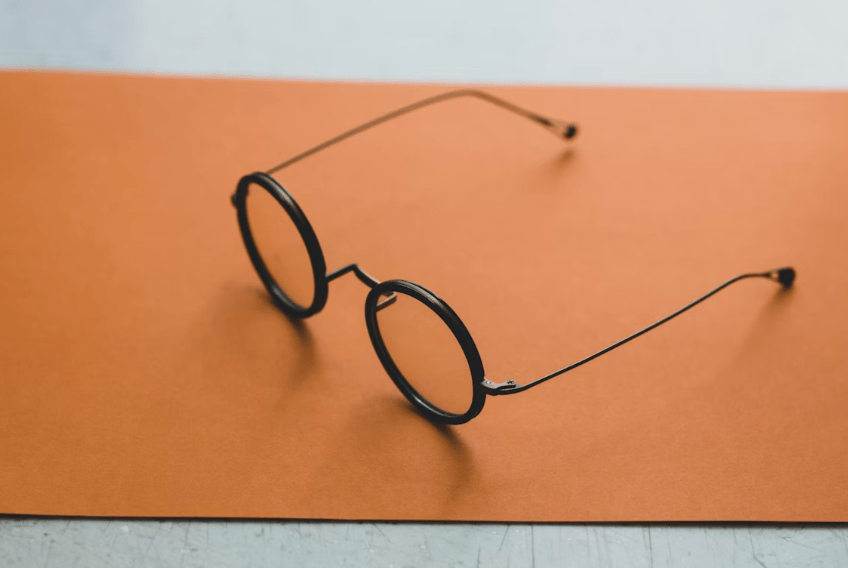 Judah was wearing corrective glasses four years ago, but he stopped wearing them after two years because he said that he can see clearly without them already. We missed our APE the following year because of the lockdown, and when we finally had the tests last year, he was cleared. And I was so happy because Lukas also was cleared. Sadly, our eldest was prescribed a slightly higher grade than his last.
The pinhole test
When we went for our APE this January, we were recommended to see an ophthalmologist because he has vision problems; but instead of going to one, we went straight to the store and thought the in house optometrist's prescription will do.
I went into the testing cubicle with Judah and saw him struggle to read the letters with his left eye. He had no problems with his right eye, in fact, he told the optometrist that it's the left eye that can't see very well. He knew.
We were in the cubicle far longer than usual. The optometrist let Judah try different lenses and made him take the pinhole test. It was then that she addressed me and said that she cannot prescribe any grade and that we should consult an ophthalmologist right away.
She said that usually, people who have very low vision can already see letters when looking through the pinhole, but it was not so with Judah. He couldn't make out any of the letters at all!
She said that it's easy to mistake Judah to have both eyes at 20-20 because when both eyes are open, he sees everything clearly, but it is only because one eye is largely dependent on the other eye.
The scary possibility
She said that we should have him checked to make sure that there was nothing in his eye that is causing the vision to blur, and that she didn't want to prescribe any grade because the ophthalmologist may have a different opinion. She said that if the ophthalmologist clears Judah of any medical issues and prescribes a grade, we can return to their store and they will follow his (the ophthalmologist's) prescription.
That was enough to make our hearts beat faster. We were scared that it would be anything much more serious than just a blurred vision. What if there was a tumor? Well, the opto didn't say tumor, she mentioned lazy eye, but tumor was the only thing that came to my mind because I don't know anything about lazy eye and wasn't familiar with other eye issues, and my late sister, Melody, had brain tumor, so I was really terrified.
Besides, if you've seen too many episodes of hospital tv series like I have, you probably can't help it either!
It was already late in the afternoon when we saw the optometrist, so we went scrambling for an ophthalmologist in the clinics within the mall, but none were available. There were a couple of ophthas available on Saturday afternoon in one of the clinics, so we decided that I would take Judah the very next day.
It's good that my parents has a stay out helper that comes in every Saturday. My father is still recovering from his leg surgery and still can't walk normally, so having someone to assist him and mom when we're not home was a relief.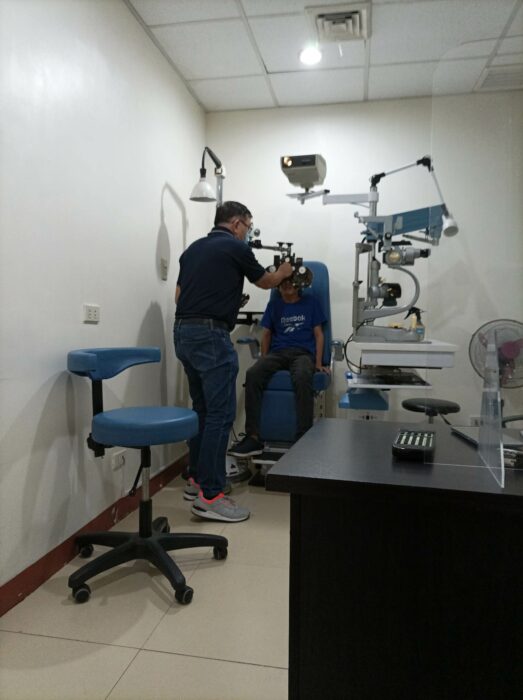 The Ophthalmologist
I took Judah to the clinic at 1:30PM. Since it will be our first time to meet this Dr. Renato Jose, I kept praying that he is kind and wise, skilful and very knowledgeable in what he does, but mostly, I prayed that Judah's case can be corrected and that it's nothing serious or fearsome.
When we came in, he asked us why we were there and how we found out that he had vision problems. I told him about the APE and the visit to the optometrist. He, then, proceeded to test Judah. We were in his office far longer than the patients that went in before us. He was very patient and careful in testing Judah, which gave me a bit of assurance that we are in good hands.
Dr. Jose confirmed that Judah has lazy eye. He said he checked for glaucoma, cataracts or other issues, there was none. His lazy eye is caused by an underdeveloped retina.
Judah's left eye grade is 350, his right eye does not need a graded lens, but for the left, he only prescribed 150 because giving him 350 with the other eye at 20-20 will cause him dizziness and nausea. He said there are no guarantees, but that hopefully, there will be some improvement within 6 months, so he can be given proper graded lenses.
Dr. Jose said that the condition was not caused by Judah's gadgets use and is more of an inborn thing. Nevertheless, he discouraged too much gadgets use and recommended to do more reading of printed material instead. He has to wear his glasses at all times, except, of course, when sleeping and taking a bath.
Like I said, Dr. Jose made no promises, but I did some research online and read that there is hope for many lazy eye patients, including older children, to have their visions corrected; as long as we are consistent in bringing Judah in for monitoring and in following through with the recommendations of our ophthalmologist, we can still hope.
Dr. Jose didn't say it, in fact, he made no promises, but my faith is for my sons, Pablo included, to have their visions restored completely. After all, Jay and I only needed reading glasses when we hit our 40's.
I decided to share this because I think that it's important that we check our children's eye health regularly. Since Judah's lazy eye is inborn, he has gotten so used to it, so we didn't notice it. He never complained about it. We only took him to have glasses fitted when we realised he was having problems reading a page. That was four years ago, the pair that we discarded when we thought his sight was completely restored. I am so thankful to God that we had the chance to go to our APE this year and found this out. God is really so good that he did not let this go under our noses.
Opto versus Ophtha
I also learned that it is better to visit an ophthalmologist regularly, instead of going straight to an optometrist to fit eyeglasses.
Ophthalmologists have longer, more intensive training in eye health and vision disorders, some even specialise in certain cases. If we've faithfully brought our kids to the ophtha after our APEs, we would have had Judah treated at the onset. This is why we sent all our lab results to our family doctor, Dr. Rachel Gabato, this year, and I'm glad we can now afford that. Prevention is always better than cure!
I am still thankful to the female optometrist at Ideal Vision Center in SM Southmall who didn't mince words and made sure we understood that Judah's case is urgent. It was a bit of a scare, but thank you. Who knows what would have happened if we didn't find this out soon enough!
I don't want to sound religiously fanatic, but I believe that God leads us to the right people at the right time. I believe that it was the hand of God who led us to the APE center (we went to the center near St. Luke's, we could've gone to another!), to this optometrist (we planned to go to EO but was attracted to Ideal Vision's Kathryn Bernardo cutout that ads their Php 998 sale on eyewear) and eventually, to Dr. Renato Jose. Thank you, LORD, for the intervention!
"There is surely a future hope for you, and your hope will not be cut off" Proverbs 23:18.
"But I will restore you to health and heal your wounds,' declares the LORD" Jeremiah 13:17.