Leveraging loans and credits
Up until 2016, I thought all debts are bad and we must avoid it like a plague. It was when I joined a 10-day workshop on personal finance management that I learned that not all debts are the same.
The flat definition of a good debt that I picked up from the workshop was when you take a loan to invest in a profitable venture, such as business and stocks.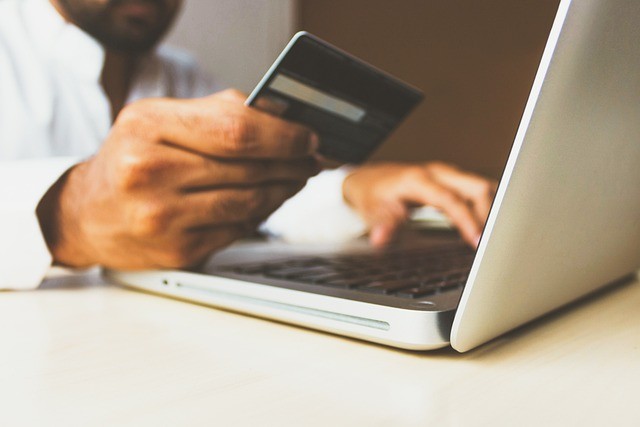 Using loans for investments
During the lockdown, I attended an online workshop on investing in Forex wherein the speaker was confident enough to encourage us to use our credit cards to invest in the trade since they will provide us with a coach who will teach us and help us navigate through our investment.
I also attended a book publishing workshop wherein a coach was encouraging me to take a bank loan to invest in publishing my book. They will, of course, provide a coach who will teach me how to market and sell my book and speaking engagements.
Assessing all the information I've gathered from these companies, while I know they are also after their profit, I know that these can be lucrative ventures, if done right and if within favourable factors. In fact, Robert Kiyosaki mentioned using loans to invest in business and real estates instead of using his own money, in his widely popular book, Rich Dad, Poor Dad. The only reason I did not bite was that I wasn't ready to commit fully, I will have to do the work and give it a lot of my time to make things happen for me.
What good thing all these studying on personal finances and business has given me is the courage to go for certain things and not be afraid to leverage loans and credits to achieve certain things for our family. For example, our first family home is only weeks away from completion. This would not have been possible had it not been for the accessibility of housing loans.
I am fully aware that real estates aren't always considered assets, especially when it is not earning and we will be paying for the loan for several years, but another finance expert, Rose Fausto, with whom I sat with once at an event, encouraged me to consider building our own house. (I was so much against taking a housing loan that time!)
I think it's the mother in her that prompted her to tell me the positive effects of owning your own home to your children – the confidence and security boost it gives them.
Good credit, Bad Credit
One of the other things I've learned to leverage are our credit cards. We've gotten into bad credit in the past because of mismanagement on our part. We were so burnt that we did away with credit cards for a few years.
But now that we know better, we have reapplied for CC's that we use for our groceries, paying our bills and paying our kids' homeschool provider fees, and other important bills.
I do not consider my credit card as an emergency fund, but sometimes, it helps that stores would give us payment plan options when we use our credit card to purchase items that we need. That way, we can spread out the payments in amounts that are much more easier on the pocket.
Even online stores have something like this now. I bought a new queen size bed frame through one of my favourite online stores and I used their payment plan. Instead of paying 84 USD in one go, I'm only paying less than 9 USD every month for 12 months, which allowed me to purchase other things we needed for our house in cash.
These store credits are just a few of the many credit options that are made available for most everyone, aside from the ones offered by banks and and other loan companies, and many online lending institutions .
Speaking of lending institutions, I remember a time when my parents were hospitalised one after the other and we weren't financially prepared to help out. We loaned from a government-run lending program via their online systems a small amount to help in paying their bills.
It's what you call life.
That's the thing about us, common folks! Sometimes, life kicks us in the face and we need a little help to get us us through the bumps.
A word of caution, do not use money you do not have or have yet! But don't count out loans and credits just yet. It's really a matter of managing your finances properly, and having the right mindset and perspective on it.
Read books, join seminars, listen to podcasts, do whatever it takes to learn about finance management. There's no confidence better than being fully equipped in both knowledge and skills in handling your money.