Kids learning Business at Kiddo+Preneur
I have a divergent. Well, I consider all my kids divergents, but I have a divergent-divergent, haha! Our youngest son, Judah, is not much into performing arts. He loves music, he likes being in front of the camera, but he's really more interested in the things he's actually doing, like cooking, hosting, or doing Science experiments, than in the broadcast.
It's been easier for me to manage the dynamics with my two older boys because they practically do the same things. They go to the same dance classes together and even attend the same Bible study group.
Because the two boys are older, their ballet training has been upped to 5 days a week, so they're out often. Meanwhile, Judah stays home with us. His activities has been limited to Sunday Kids Church and an online huddle group, and lately, I've become increasingly aware that I need to give more time and attention to him to help him along.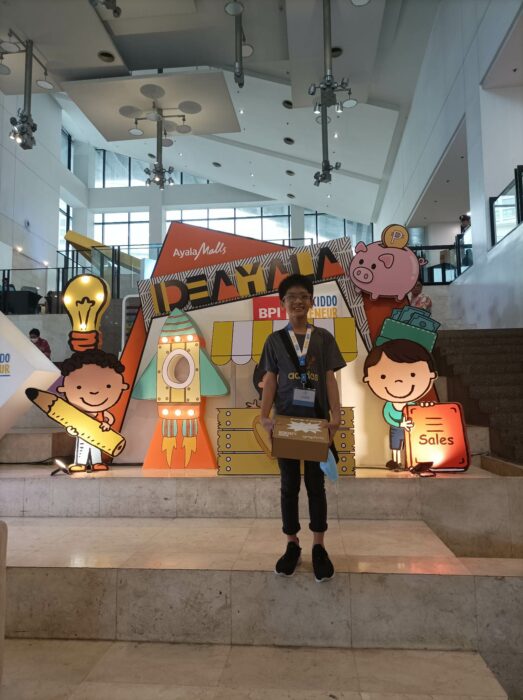 Among our three children, Judah is the only one that has no clear trajectory. Pablo is obviously working on being a dancer (and a choreographer, he says), and he's now learning business from a friend of his. Lukas is following suit. His aspiration as a writer is currently put on hold, and we both agreed that he needs a little bit of help, so he's signing up for a few writing courses online for it.
As with Judah, all we know is that he loves chemistry and physics, and that he loves discovering and exploring. He's a spontaneous host. He's very smart and has quite an expansive vocabulary.
He just doesn't know yet what he wants to be when he grows up and that's okay. It's a good opportunity for us to introduce him to many different things so he can explore his possibilities.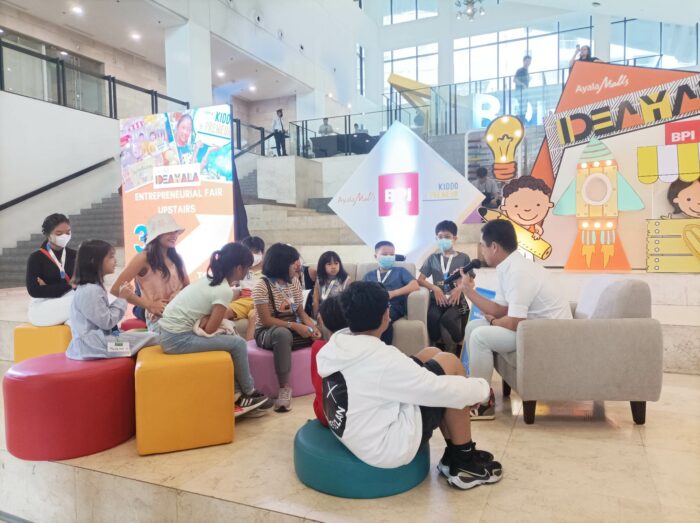 Build-a-Brand Workshop
And that's what I've prayed for and was glad when the opportunity to join a Kiddo+Preneur event at Greenbelt, Makati this month!
I may have come across Kiddo+Preneur in the past, but we've not tried joining one yet, and was so happy that Judah got a slot in their Build-A-Brand workshop. There were two batches, one for 6-9 year olds and another for the pre-teens.
The workshop was free, we only had to pay Php 200 for the kit which came with a set of markers, crayons, , pencil, glue and an unlabeled bottle with real shampoo in it.
Build-A-Brand workshop is a marketing and sales workshop for kids. In the discussions and the collaterals they were provided, they were encouraged to create, not just a label, but to also identify who their target customers are and why they should buy their products.
The bottle of shampoo they were provided was to be their practice. They had to think of a brand name for their shampoo and think about what sets their shampoo apart from other shampoo brands in the market.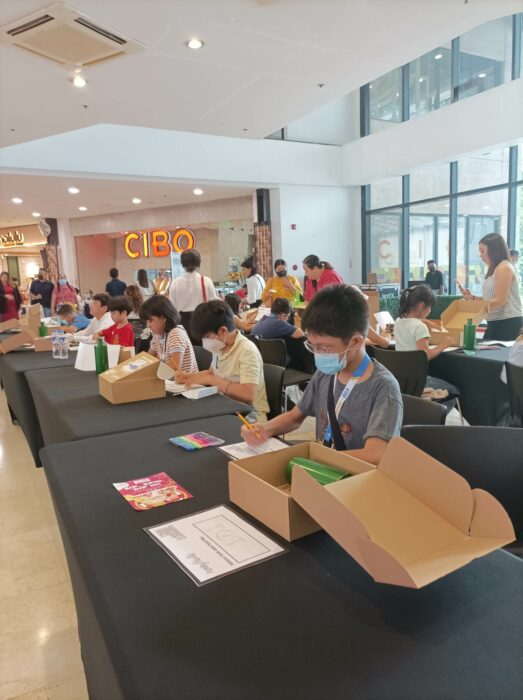 They had to make a label and stick it to their bottle and present it to the group (and to the audiences gathered at the mall). The event was in partnership with Ayala malls, so it was held in a place in the mall that's accessible to shoppers.
Judah named his shampoo -Gabriel and had a tag line, the Angel has come. It's the corniest thing ever, but I'm not about to rain on his parade, hahaha! Gabriel is his second name, by the way. All our kids' second names are archangels.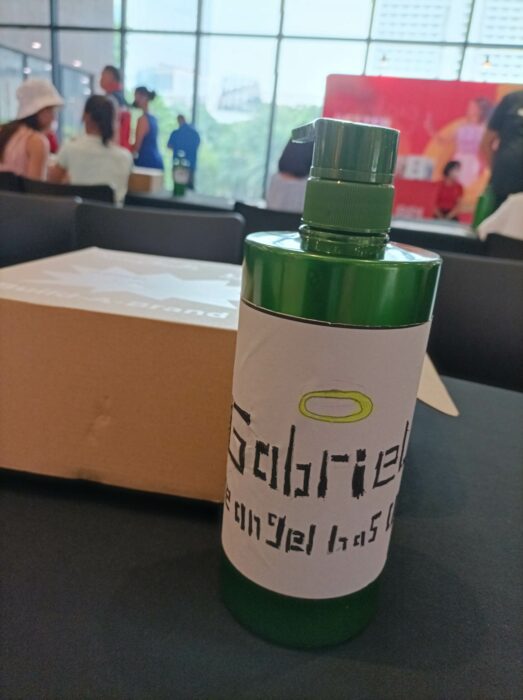 Anyway, Judah said that his shampoo is organic and reasonably priced –  a typical middle class family can easily afford to buy it. He also said that it isn't just shampoo for the hair, he says that it is a full hair and body wash, so you don't need to buy a separate soap.
The brand name is meh, but the qualities of his product is outstanding, in my opinion. I don't even know how he came up with that. I really tried not to intervene in the process, I just took pictures of the event and just made sure he was following along the instructions. He didn't have time to transfer his design to a sticker paper, so the girl assisting the participants told him to just cut it out and stick it on his shampoo bottle with the glue stick — which worked for him.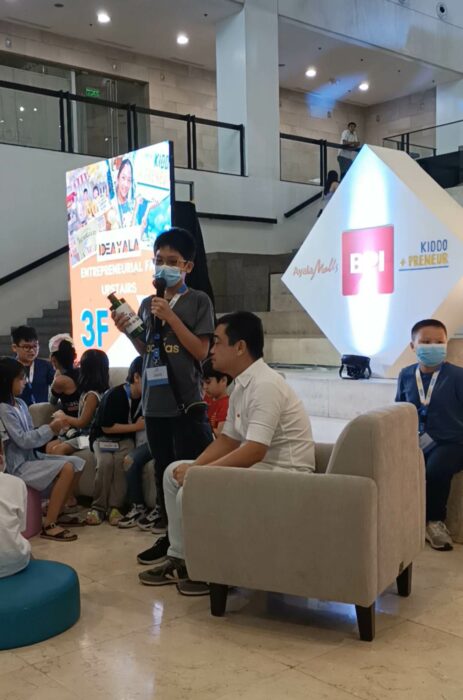 Learning from Business Champions
It was a two-day event, actually. The first day was the Build-a-Brand workshop, the second day was when the founder of Mary Grace Cafe, Grace Dimacali, and Jollibee CEO, Ernesto Tanmantiong came to share their inspiring stories to the aspiring young entrepreneurs.
Grace Dimacali talked about how she started by selling fruit cakes and eventually, her famous cheese rolls. She also talked about going to baking school and a business school, which helped her learn business management and the marketing side of the business.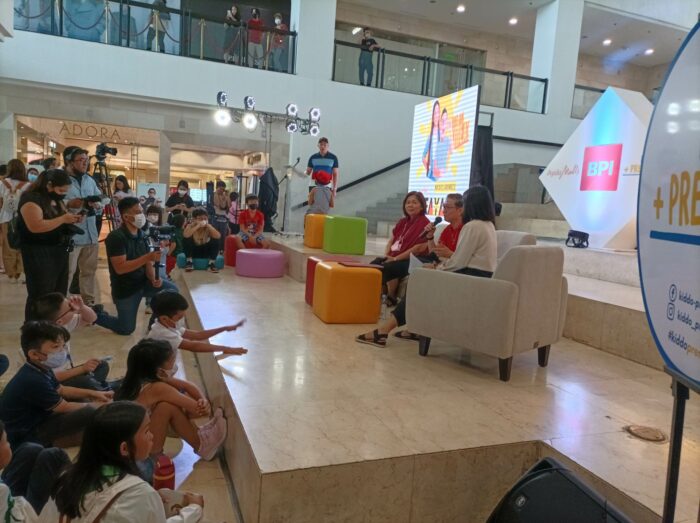 Ernesto Tanmantiong shared about how Jollibee started as an Ice Cream parlor and how it transitioned into the famous chicken and burgers fast food that we now know and love so well.
He talked about listening to their target market and how they continue to develop the taste of their products based on what their customers are saying. He also told the story on when fast food giant, McDonald's was about to enter the Philippine market and they, among other small restaurants, were encouraged to close down. He said that they realized that they know Filipino taste buds and used that to their advantage.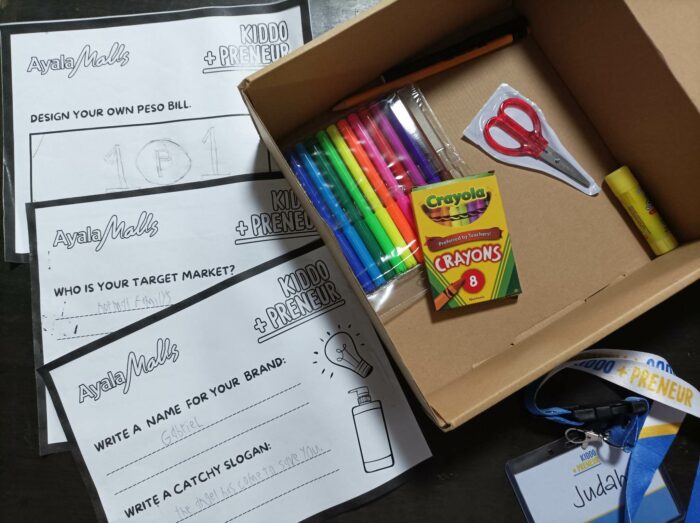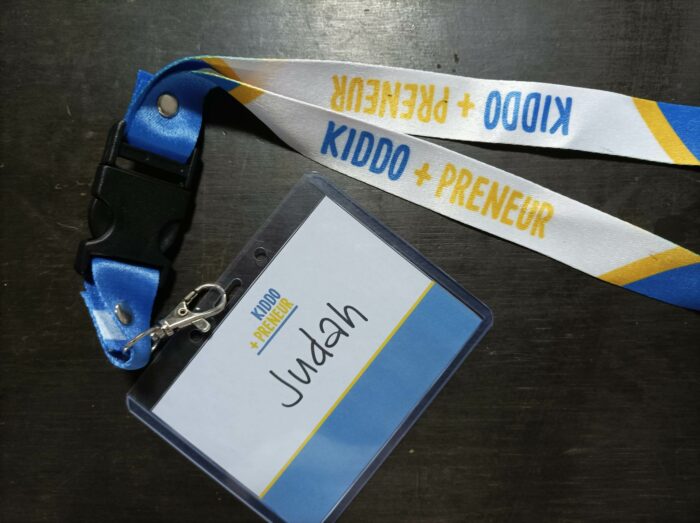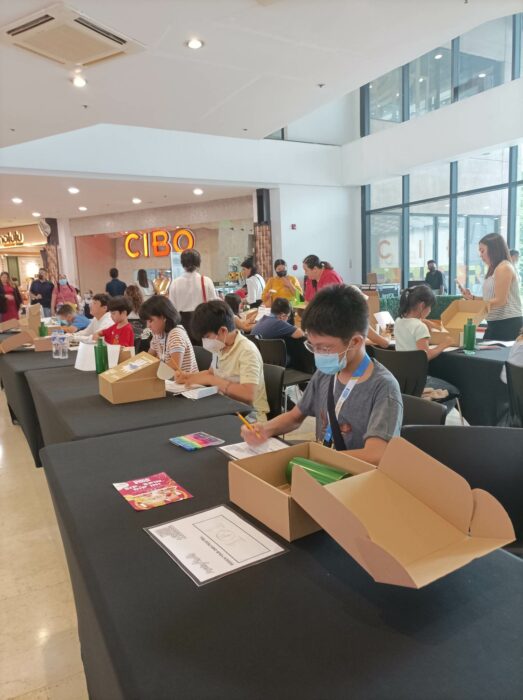 At the moment, Jollibee is not only ahead in the Philippines, but also in Asia, and is now working on conquering the international market.
Very inspiring!
Kids in Business!
The main event of Kiddo+Preneur aren't really the workshop or the talks, but the bazaar. For two days, kids tried their hand in business and sold products at the event bazaar.
Judah and I visited stalls and supported a handful of these young entreps. We bought a shirt, cookies, sugar free drinks and slime.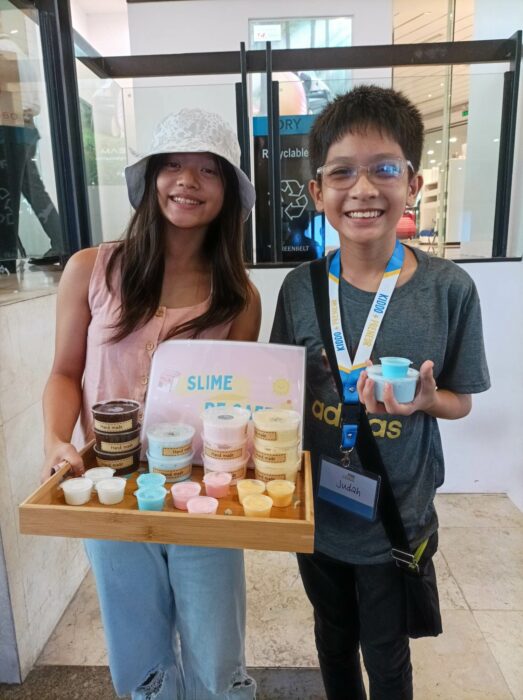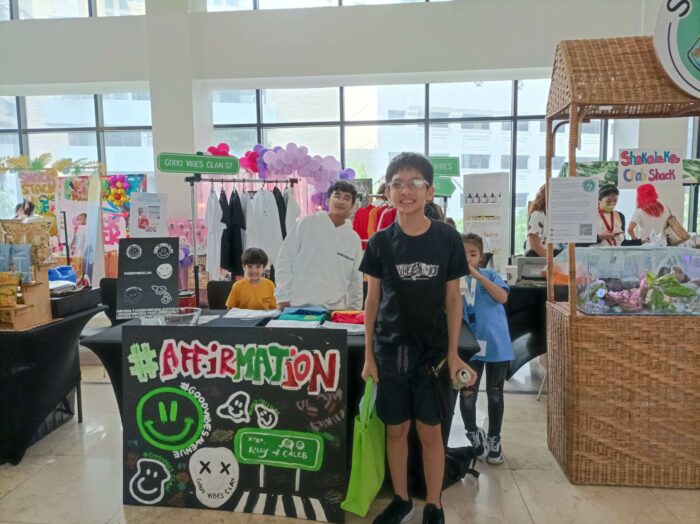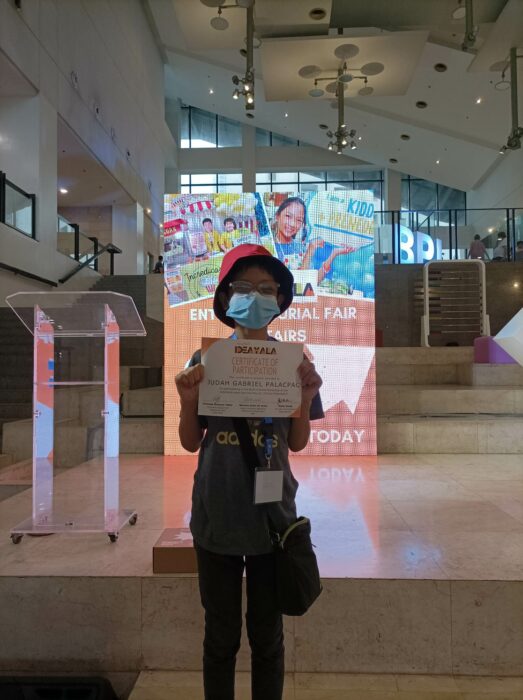 I didn't know about the bazaar, only about the workshop, so we didn't get to sign up. But it inspired Judah. He is currently working on a food business that he plans to launch online in a few weeks.
His brothers are jumping in to help with marketing work. Pablo is tasked to help Judah create a simple promo video and Lukas will be creating his business pages on socials. We're making it part of our homeschooling.
And if everything falls into place, maybe we'll consider giving gratitude to every colleague who would help us along the way since I have seen these amazing custom promotional products from Viviamo Concepts .
View this post on Instagram
Kiddo+Preneur is ongoing!
Kiddo+Preneur is currently open for registrants for their kids bazaars from August to October of 2023!
According to friends who've done this before, it's really an awesome opportunity for kids to experience entrepreneurship firsthand.
We look forward to joining their events in the South, but if you would like for your kids to join Kiddo+Preneur in Trinoma, you may check out their Instagram post above for more details.
Personally, I think that the earlier we teach our children about business, the better chances they have at becoming successful in it.
Special shoutout to fellow homeschooling mom, Ilene Riego, who actively shares activities that homeschoolers in our community can engage in.