Our eldest son has been a Lego fan for years. We purposely introduced him to it when he was four and he started getting hooked on it a couple of years later. Nowadays, he would spend hours in their play room creating robots, ships and other structures with them.
If it's a matter of skill, our son has become pretty good at it, more than the ones you'll see in his first videos, actually. He stood a good chance with the best of them at the Lego Building Competition we took him to yesterday and it pretty much showed during free play.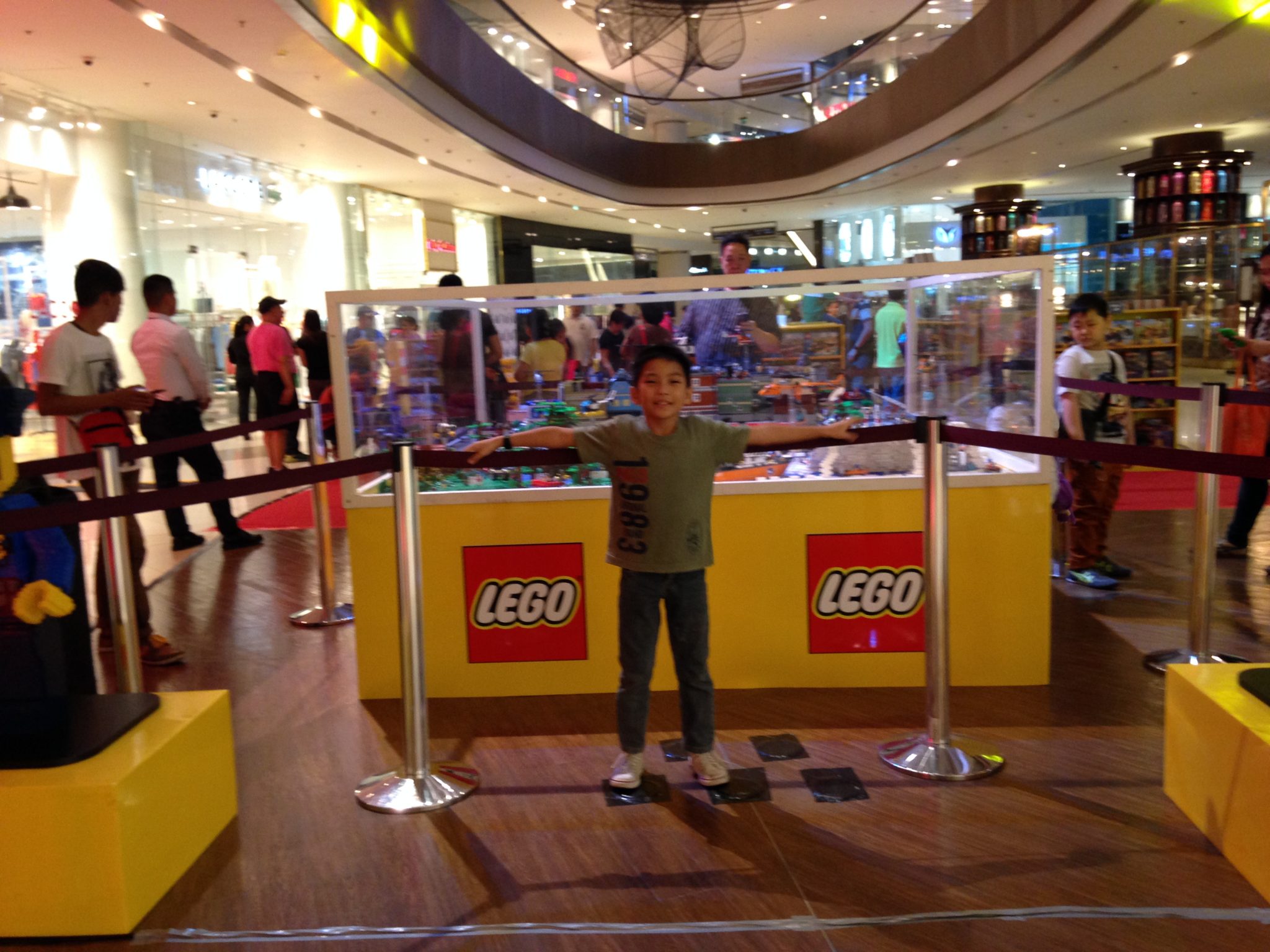 But he didn't place. It was an opportunity to teach him some really valuable lessons. Let me share with you some of them:
1. Success is more than just having skills.
The one who won paid attention to instructions and had a deeper, more mature insight of what was being asked of them. For their category, they were asked to create a gift that they can give their parents. The first place winner was a 11-year old who created a simple graduation hat made of black bricks and a two-toned pencil. The 11-year old said that he was graduating from 6th grade and that was his gift for his parents.
It was a simple, yet brilliant move.
Our son made a submarine swordfish. It was impressively detailed but it did not answer the question.
2. Train yourself to focus.
Our son was aware of the theme and started to build something else, but when one of the kids beside him went, "I'll build a ship!, it quickly changed his mind. He started building his submarine swordfish and completely forgot about the instructions.
He also kept talking all throughout the build.
Distractions happen everywhere all the time. Sometimes, you just need to find a way to focus on what you're supposed to do especially if it's something important to you.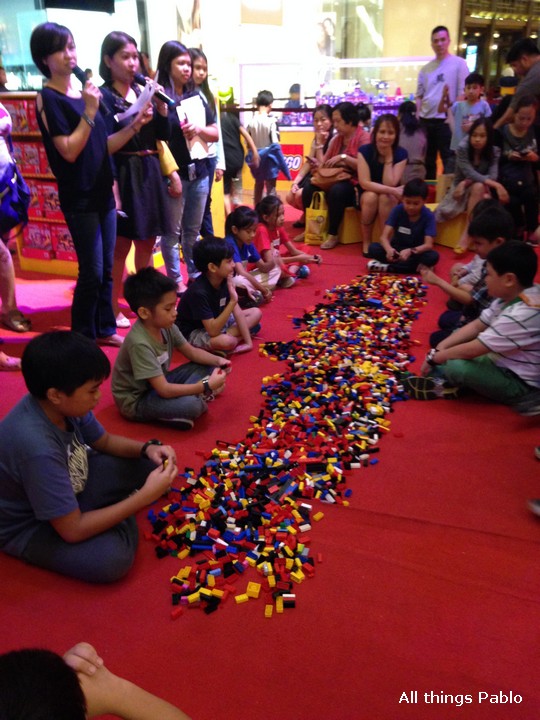 3.  There are others as good as you are or more skillful at some things, and that's fine.
There was one kid who was really good with Lego. He and my son hit it off well. They admired and discussed each other's works during free play. He even wished my son "good luck!" before the competition started.
During his group's turn, his work stood out from among the rest. He created what looked like a real ladies' handbag! He even tried to add in a wallet made out of Lego in it.
How I wish I can show you a photo but when I checked my camera, another child's head blocked his creation in my photo. I wish I tried hard enough.
The child could have placed given the level of skill and creativity. Unfortunately, nearing the end of their time, while he was trying to add in the wallet, it fell apart and he wasn't able to put it all back together in time.
Anyway, as a parent, I think it's important for my children to be aware that they are not the only ones who can do the things they do or that there are others who may even be better at it. I think it keeps them grounded and it teaches them to balance confidence and humility.
As the Bible says, "Do nothing from selfish ambition or conceit, but in humility count others more significant than yourselves" Philippians 2:3.
4. If you want something, do your part.
My son wanted to win the prize which was a 3K worth of Lego toys but he admitted that he didn't do his best to win. He created something he "wanted" instead of creating something they were asking for. He didn't like the pressure of having to follow the instructions and chose to deviate. I asked him if it was worth it, he sadly said "no."
5. Don't fall into the blaming culture. Take responsibility for the results of your decisions.
At first, my son was trying to justify why he didn't follow instructions by putting the blame on the set of bricks they had to work on. If you're familiar with the Lego corner table you find in toy stores, that's basically what they had.
He also blamed the 20-minute time limit.
But I wasn't going to let my son make excuses for himself. I could have easily agreed to make him feel better but I would rather that my children learn to analyze their situations more objectively and learn from their mistakes.
I don't want them to move on from experiences just because they felt better about themselves, I want them to move on taking with them valuable lessons that will benefit them and other people.
After some thought, my son admitted he had enough time and resources to work on and resolved to make the best out of them the next time.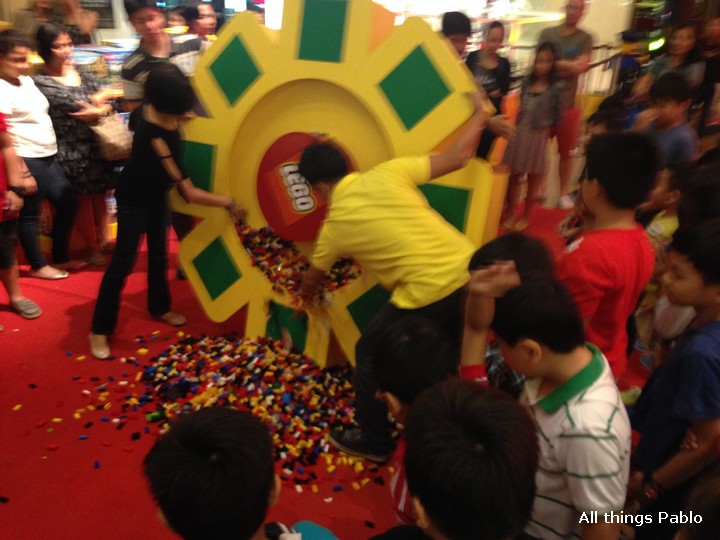 While waiting for the announcement of winners, my son was sort of sulking despite the gelato I gave him. I had to pull him aside and remind him that there were many other things he should be thankful for about the event.
For instance, we've been surfing for months for Lego building competitions but found none online. We were just happy that this year, Hobbes and Landes decided to host one.
And they were all given consolation prizes. Each participant received a Php 2,500 worth of portrait sessions at Picture Company in Shangri la.
Plus, it was a really fun event. He had fun being around fellow young Lego enthusiasts. That's a great thing and something to be thankful for.
This took a while to sink in because he really wanted to the Lego prize, but eventually he lightened up and admitted that he did have fun.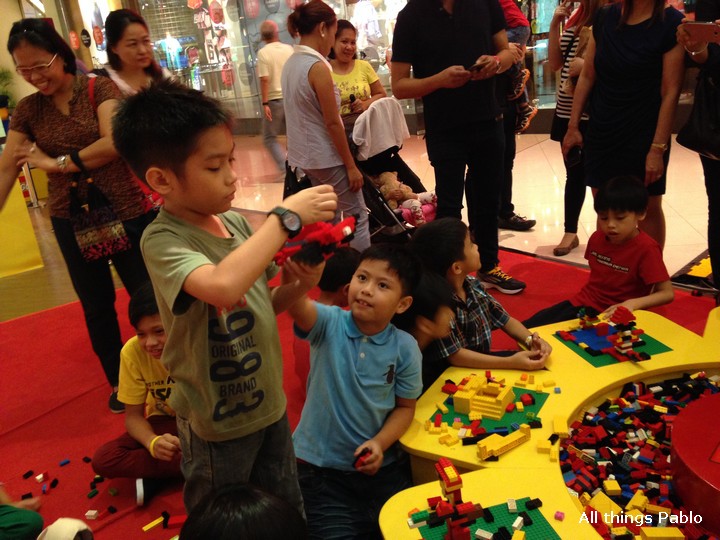 7. Competitions have winners
I remember what Sara Gilbert said once on The Talk. She said that one of the flaws about awards and competitions is that there can only be one winner, but it doesn't mean that the others don't deserve to win.
I discussed it with my son. I reminded him that there were other entries that were pretty good, like the gold watch a kid created or the wall clock that had moving hands, but they didn't win the prize. The ladies' bag really stood out in terms of skill, but that didn't win as well.
I told him that losing in competitions does not mean that you're not good at what you do. It only means that someone else won and it's okay if it wasn't you.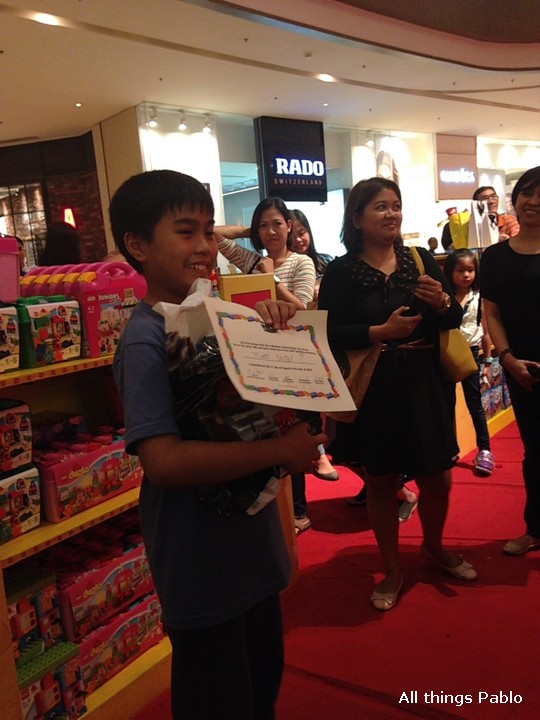 8. Good sportsmanship.
After the winner had been announced, I encouraged my son to congratulate him.
I knew it was hard for my son to do but he tried anyway. The winner was much too excited to hear him but I assured my son that it's okay. I urged him to be happy for the winners, after all, he became friends with them, too.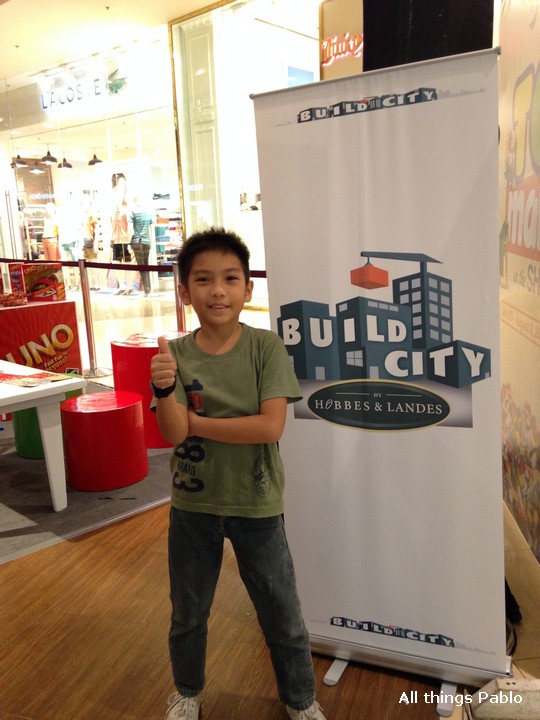 On the train home
My son was very disappointed to have lost and I'm glad that I was there to see him through it. He held on to me tight and I did the same to him as we walked to the train station to get a ride home. I kissed him and told him that he was not a disappointment to us and that we are still very much proud of him. It broke my heart but I had to let him go through the experience so he can grow from it.
Then I reminded him of something else to look forward to – the video about the competition that he's putting out. It cheered him up. He started talking about how it was just his second time to ride the train and how glad he was that this time, it wasn't too crowded.
Congratulations to all the winners! We look forward to another Lego building event next year that we hope Hobbes and Landes will sponsor again.
Special thanks to the parents who posted about the event in our homeschooling communities and to my friend, Marwena Anewor for tagging me to it!