Chocolate Secrets From Asia's Chocolate Prince, Chef Lawrence Cheong Jun Bo
So I missed one of the events I've been looking forward to: The Chocolates and Truffle-making demonstration at the Academy of Pastry and Bakery Arts, the first international baking school in the Philippines, last September 4.
Asia's Chocolate Prince Chef Lawrence Cheong Jun Bo is one of the Master Chefs that I told you about in my previous blog .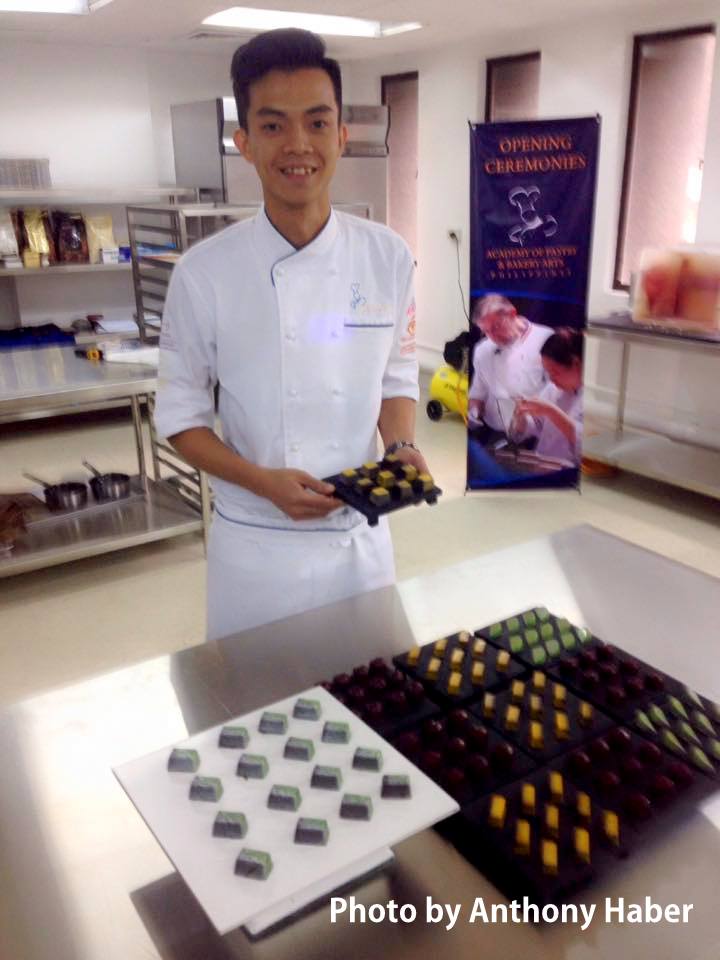 Remember? Every 15 days, a world-class Master Chef will fly in share their knowledge and raise the next generation of Master Chefs. Chef Lawrence will be teaching the academy's students the techniques of a chocolate master.
Didn't I say the chocolates they gave us the last time were really heavenly? My kids ate most of them, but I did get to enjoy the divine goodness of at least 3 pieces of them. They're unforgettable.
Anyway, I'm fortunate enough to have been given the information on the chocolates by Charmaine Pahate, their PR coordinator. I'm excited to share them with you here on Fully Housewifed.
A little chocolatey history
Before anything else, let's talk history. Just a few trivia questions on the origin of the Chocolates that we have now grown to love!
1. Did you know that chocolates originated near the equator?
There was a tree called Theobrama cacao found near the equator that grew pod-like fruits covered in white pulp.
2. Did you know that in the 16th century, South American Aztecs drank chocolate bitter?
It was a cold, bitter beverage that was a mix of roasted, ground and foamed cocoa. They called it Xocolatl or Bitter Chocolate.
3. Did you know that the first solid chocolate was produced in the 19th century?
It was first made by an Englishman named Joseph Fry.
4. Did you know that the original milk chocolate was mixed with condensed milk?
Yup, in 1875, Swiss chocolatier, Daniel Peter did that.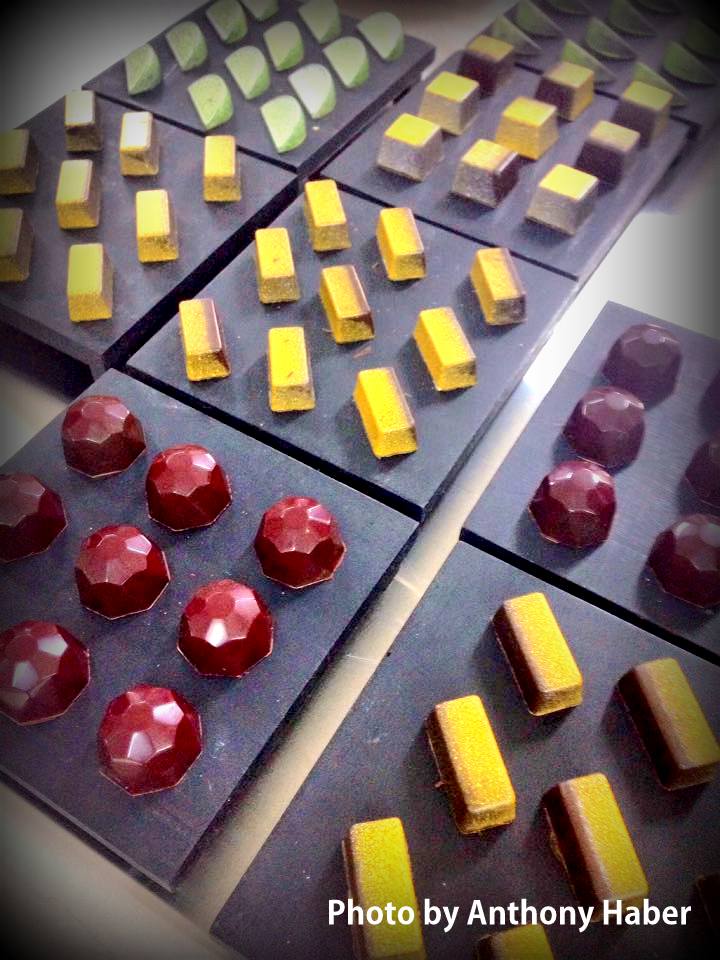 How to make chocolate
Let's see if you can do this.
First, crack open the pods, scoop out the seeds, ferment and dry them. Then, clean, roast and ground them into a paste called chocolate liquor.
Afterwards, press, roll, mix them with sugar and other ingredients, heat and cool them until they yield into delicious chocolates.
Ready to make your own chocolate? Just kidding, haha!
Okay, so the first part is done by Cocoa bean Farmers. You have to thank them for working so hard to gather these pods so we can have our chocolates for what they are.
I once saw a video of cocoa bean farmers who tasted chocolates for the first time. They never knew what the cocoa pods were for. They've never even seen what chocolates looked like. All they knew was that the cacao pods were bought by their brokers.
It was a really interesting video and I love how they enjoyed their first taste of chocolates and how simple their joy was!
Here, watch the video if you want to see it for yourself.
Now the second part, of course, where there's pressing and rolling and all that, that's done with machines, so they happen at the manufacturing companies.
How to choose your chocolate
Your choices are:
Real Chocolate contains cocoa butter, which is an expensive substance extracted from cacao beans. It has undergone tempering required by its distinct nature.
Compound Chocolate contains vegetable oil and did not undergo tempering. It's affordable and easier to use than real chocolate.
There are three types of chocolates: Dark, Milk, and White Chocolate. Among the three, Chef Lawrence prefers using dark chocolates, most especially for competitions, because it has the "taste of real chocolate."
He's also big on Belgian chocolate such as the Calebaut.
"In choosing a chocolate, what's important are the taste and the texture," he says. He reminds though that the type of chocolate you choose to serve should match the occasion.
High quality chocolates are darker in color, glossy and they don't fall apart easily, while low quality ones are light-colored, matte, and easily crumble.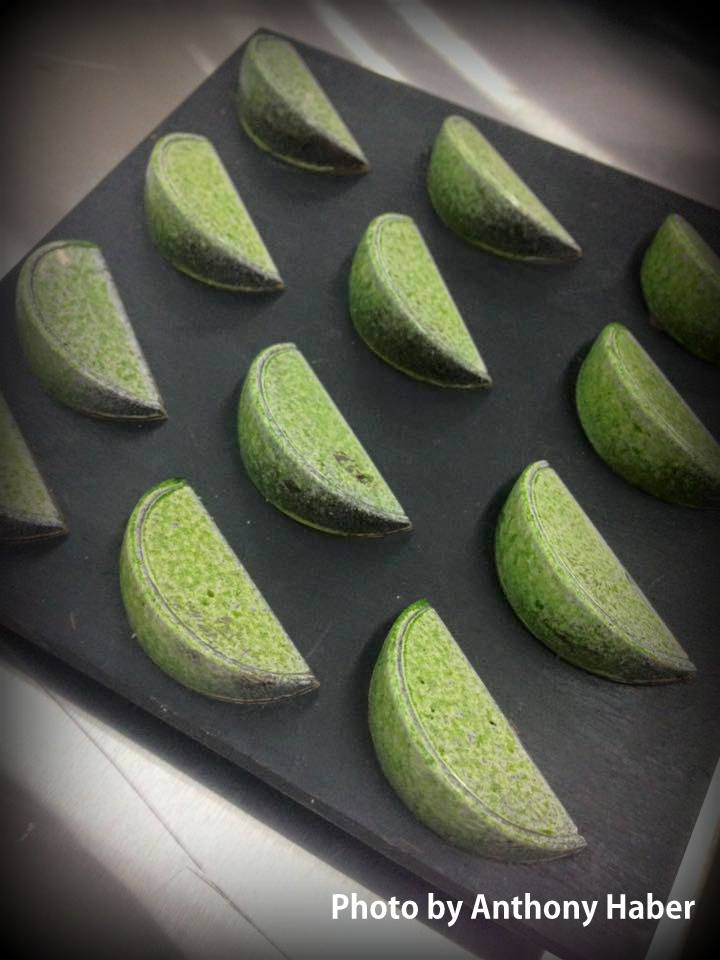 Tips on making your chocolate creations:
1. Don't let your chocolate come in contact with water while you're melting it
Water droplets will cause it to turn hard and lumpy. Even a little moisture or damp spoon will affect its thickness.
2. Use a thermometer!
Use indirect heat or do short intervals in a microwave. Avoid overheating your chocolate or it will ruin taste and texture. Keep a thermometer while melting the chocolate!
You need to have an understanding of the relationship between temperature and crystallization.
3. No to wooden spoons!
Wood retains odor AND MOISTURE! You'll destroy your chocolate that way.
4. Temper with utmost caution
Melting your chocolate is the most critical part of the chocolate-making process. If you do it wrong, it will form what you call "Fat Bloom" which is a white coating you don't want to see on your chocolate!
(Read: Meeting the Master Chefs of the Academy of Pastry and Bakery Arts)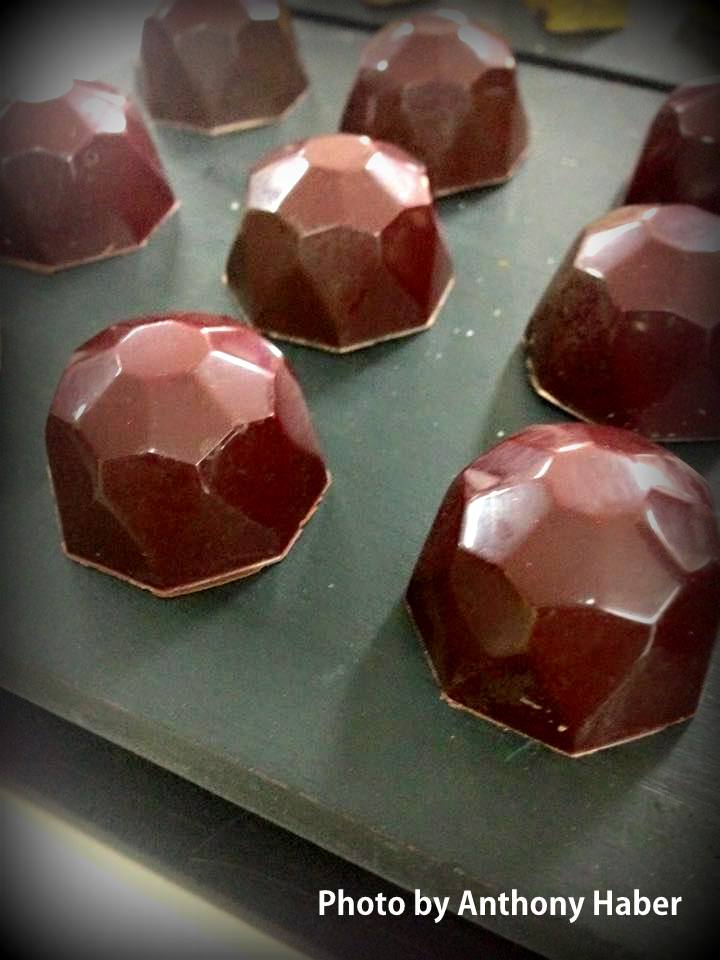 Chef Lawrence started out as a simple baker in Malaysia. He completed his course, Food Science and Technology and Bakery in Taiwan, and since then, had worked in prominent hotels in Malaysia such as One World, Renaissance, Hotel Maya, and Impiana KLCC.
Chef Lawrence has garnered gold medals in chocolate showpiece categories in the Culinaire Singapore Food and Hospitality Asia in 2012 and Culinaire Singapore Food and Hospitality Asia 2013. Early this year, he won the Coupe de la du Monde de Patisserie 2015 (World Pastry Cup 2015 Lyon) held in France.
He is only one of the Master Chefs of the Academy of Pastry and Bakery Arts, where once you complete your course and pass the final examination, will earn you recommendations from world-class and world-renowned Master Chefs.
So if you're dreaming of baking the best pastries, breads, cakes and creating top quality chocolates in the world, this is the school to enroll at. Interested? Call them!
Academy of Pastry and Bakery Arts
4th Floor Metro House Bldg, Gil Puyat Avenue
Makati City
Contact numbers: 0917-2039089; 0947-7558979
Website: http://www.academyofpastryartsphilippines.com