Money Matters: Choosing Insurance Policies at 40
We have most often welcomed financial advisers wanting to present insurance policies to us in our home to hear what they have to say. Through the years we've been visited by financial advisers from PRULife UK, Manulife, and quite a handful of them from Sun Life Financial haha!
And I thank them for it. As we keep listening and asking our questions, it becomes clearer and clearer to us what we can do to secure our children's financial future and save up for our retirement.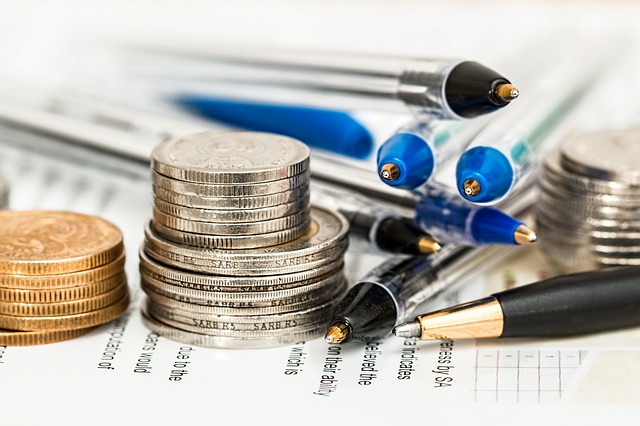 I've said it once before, we started out with our financial journey a little late. But all's good because we found out that there are still some things that we can do to augment that.
The sense of urgency at 40
The first thing Jay and I had to do was to accept our realities:
We have about 10-20 years to work on our retirement fund and have something prepared for our children's future.
Only Jay has a stable source of income right now, mine can be inconsistent (for instance, a contract with a client ended this morning).
We have three young children whose needs we have to provide for.
We're 6 months away from being credit card debt-free.
On a side note, I mentioned a couple or so Sun Life Financial products here because those are the ones I know a bit more about. Feel free to look into insurance policies from other companies. The more you find out, the better you can decide on what's best for you and your family.
Here are 3 things I learned from talking to seasoned financial advisers:
1. We have other options other than Mutual Funds
You see, one of the things about shedding off the initial negativity on financial advisers and actually listening to them, you realized that although it is "business" for them (they have to earn too you know), they can also show you other options.
The entire time I thought that Mutual Funds was the only thing we can afford to put money into. It turns out that there are other low risk policies such as Variable Universal Life or VUL, there's also Life Assure and Term Insurance among others (from Sun Life).
VUL is a combination of a Life insurance and savings investments. If I get into an accident, went through a critical illness, or suddenly dropped dead, my beneficiaries will receive a reasonable amount of money.
How reasonable? Of course the more money you invest, the higher the returns. That goes for any insurance policy and it's only logical.
Now, if you don't die, get seriously sick or get into an accident, your policy can become an investment fund.
By the way, don't assume you need big money to be able to pay for VUL. That was one of the reasons we were afraid to talk to Financial Advisers before. We thought we'd be embarrassed by our finances. The proposal that my friend Che generated for me based on my age and financial capability (and other data) is just about Php 3K+ every quarter. That's not bad at all!
I would not have known about this if I kept warding off insurance people from presenting to me.
2. We have to figure out the hierarchy of our priorities

The reason why all the financial advisers that came to us ask us the same question "what are your goals?" is for them to help us figure out what policies are not only befitting for our goals and financial capability, but to also figure out what investment to start with.
For instance, Jay and I cannot pay for several policies all at once. We have to start with one so we have to choose the most logical one to put our savings into.
Oh we want many things! We want to have money when we retire, we want to leave an inheritance for our children when we die, we want to buy a house and a new car, we want to travel. WHO DOESN'T?
Again, we have to go back to being logical about this. Take for example, a house is only an asset when you already own it, but if you are looking at 15 years or more of payment ahead of you, that is not an asset yet but a liability.  A debt is a liability.
That goes the same with a car.
(Read: Should we buy a house?)
After some serious discussion last night, it makes more sense for us to work on the first two I mentioned – retirement and funds for our kids. For the rest of it, I'm sure God will help us figure that out along the way.
At the end of the day, we don't want to enslave ourselves just to be able to do these things. Of course there are sacrifices we have to make, but not to the extent that we sacrifice our children, our marriage and other things that matter to us for one or two goals.
We're working on what we have and this is what we have right now. We're thankful. I've said this again and again – God is faithful.
(Read: Teaching Kids to Manage their Money)
3. You have to choose the right investment partner
As a mom, I say this from the bottom of my heart. The money I earn is precious time away from my children and energy spent outside the people I love. It may be small, but it's all I've got.
I understand that there are risks – everything money is a risk, but I want to do it with someone whom we feel will give us and our kids the best fighting chance at it.
I don't want to regret when I'm 60
When you're starting out at 40, looking at the figures I've been presented can somewhat be discouraging, but I'm keeping my chin up.
In my opinion, starting late is better than not doing anything at all. I may regret the earlier years that I had not been responsible with my money, but I don't want to reach 60 and regret even more.
——————————————————————-
"A good man leaves an inheritance to his children's children, but the sinner's wealth is laid up for the righteous" Proverbs 13:22.

"Precious treasure and oil are in a wise man's dwelling, but a foolish man devours it" Proverbs 21:20.
"Commit your work to the LORD, and your plans will be established" Proverbs 16:3.
Special thanks to my dear friends, Che Gernandizo and Dads Valencia  for the great chats on this last night!