Tiny Living: Moving our family of 5 into a tiny home
I was in hiatus from blogging for a while because December had been such a busy time for us. As you know, we made a decision to go for Tiny Living and moved first week of December. I had to find homes for our old furniture which did not fit the size of our new place. I also had to do most of the packing, all the while trying to complete my last few articles for a marketing company I wrote articles for for almost six months.
Jay was busy as well with all the events at work while doing his regular duties. We were not able to do a lot of our annual family Christmas tradition activities except for our Thank you Jesus night which we did at KFC because half our unit was still piled up with boxes and celebrating Jesus' birthday with a cake and a simple dinner as a family on the 25th.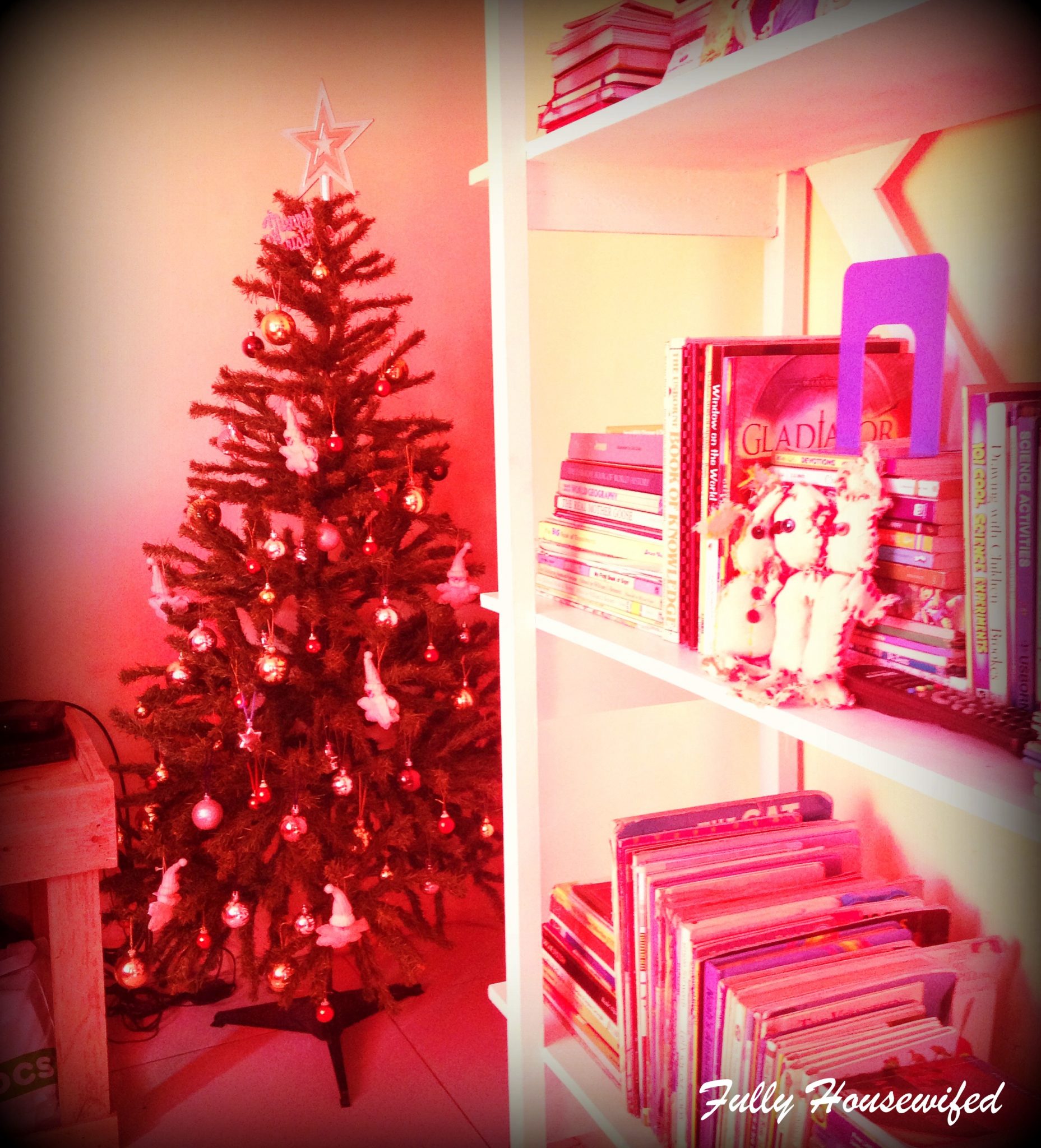 The only activities we were able to take the kids to were our Christmas eve dinner with my side of the family and the annual Happy Birthday Jesus party at a friends' house in Las Pinas.
Why we decided to go for Tiny Living
It's not our first time to go for a 21 square meter house, but unlike our first experience, we were ready this time.
It's funny how some of our friends were quick to assume that we must be going through a financial crisis of some sort to do this, but really, we're fine. It's different for us this time.
We're not in the best financial place yet, but we're not in a bad place either. The decision came about as a realization that we were living way beyond our means.
We calculated Jay's salary and it was just enough to cover all of our basic bills and needs. If we are serious about investing for our children's future and for our retirement, we had to make some pretty drastic decisions.
Me bringing in income to help pay our bills didn't work for us. I already have my hands full with the kids and their homeschooling and taking on heavy workload maxed me out.
Jay will just have to take care of that part and I go back to my original role in our team.
Big surprises in unexpected packages
We didn't go looking for a condominium unit as that would surely cost as much or even more than our previous rent. We found the perfect unit a few streets away from the gated subdivision where we used to live. Our new neighborhood is a typical barangay in Makati where the streets are very much awake until midnight. You'll have to pass through a narrow esquinita, walk between houses, and climb up 70 steps from the street to get to our unit.
It's not something I'm accustomed to growing up, and I had my hesitations during our first few weeks; but now I can say this much — I think that Bayanihan is still alive this part of the city and that the people around here gave me the impression that they are more reliable than most of the neighbors we've had through the years.
We did get a few warnings from some people who have been living in the area for a while, but a lot of what they're saying to us are hearsay, not actual experiences.
My take on it is for us to just be cautious but not paranoid. We do know of people who've lived here that have no bad experiences at all, so it's a matter of weighing things out reasonably.
Anyway, we've been tiny living for more than a month now and it's been such a joy for all of us. We are so grateful to God because not only do we have a wonderful view of the city from our balcony, our unit is also brand new.
Remember when I blogged that it's so hard to rent because you can't make any changes in the house? Well, I'm a woman of simple dreams and all I really wanted were freshly-painted walls and nicely-tiled floors. When we came here to check on the house the first time, the carpenters were still putting it together. That's how new it is.
So I'm so happy here that my kids no longer walk around with dust-blackened feet, haha! Plus, the old houses we've lived in before must have accumulated some germs that we were all going through some skin problems that started to heal when we moved here. I kid you not!
(Read: Should we buy a house now?)
Not without expenses
Going for tiny living was a huge decision and was intended for long term. This is the only reason why we considered getting new furniture to fit the place.
This time is so unlike when we moved to our first tiny home three years ago. We only intended to stay there for a year so we only spent on the necessary – a clothes cabinet, had the main rooms repainted and installed window screens.
We made do with the stuff we had and made it work.
But here, we wanted to make it as comfortable as possible because we planned to stay until we can.
The unit had some unusual dimensions and measurement, so we paid to have a custom-sized dining table and double-deck bed built at a local furniture shop.
We also hired a carpenter to put together an 7-feet high clothes cabinet to fit our clothes.
A large bookshelf was necessary given the number of books we had to keep, but because we needed to scrimp on the budget, Jay was the one who built it himself and I'm so happy at the outcome.
He also reused our old bed's wood to fashion a TV stand for our outdated TV set and to hold the toiletries in the bathroom.
Moving will cost you money. You have to pay for your last bills at your previous rented house, and in our case, we had to pay for the village association dues that accumulated to Php 4,000, as well. Plus, we needed to transfer our internet and cable TV subscriptions.
Then we had to pay two months in advance for the unit we were moving into.
I'm just happy that we were able to budget our finances to cover those that needed to be covered before Christmas. It was pretty hard to function in a tiny space without them.
Again, the operative word here is "long term". We considered the expenses because we planned to use these furniture for a long time.
A Good Decision for a New Season
We just entered a new season as a family. Our children would ask us if we will ever buy this house (they like it). Sometimes they ask us why we don't buy a house.
I tell them that they can buy properties of their own when they get older. Right now, we should all study how to be good stewards of money first before we start thinking about buying this and that.
At this point, if you ask me and my husband, we are both at peace, happy even, and relieved that we are finally going the right direction.
It's like driving to a destination we've only heard about and we're just trying to follow a map. Then after travelling for hours, we start seeing the landmarks that tell us that we've been steering to the right direction all along. You know what I mean?
Sure we went through a roller coaster of emotions while we were in the process of making this decision, but eventually, as things began to unfold, we realized that this may yet be one of the best decisions we have ever made.
This isn't just about making our life as a family better. We plan to be move in alignment to God's plans for us this year and be a blessing to those He calls for us to bless.
I have not been able to greet you a Merry Christmas last December except on Facebook, but let me greet you now a Happy New Year. Here's to clearer roads this 2016!
"I am not saying this because I am in need, for I have learned to be contentwhatever the circumstances. I know what it is to be in need, and I know what it is to have plenty. I have learned the secret of being content in any and every situation, whether well fed or hungry, whether living in plenty or in want. I can do all this through him who gives me strength" Philippians 4:11-13.