Art and AirBnB: Celebrating Judah's 6th Birthday
Since we enjoyed our first AirBnB experience, we thought that celebrating our youngest son's birthday with another AirBnB booking was a great idea. This time, we decided to book a unit owned by our friends, Martel and Alelie, at SM Light Residences.
Alelie told us ahead that the unit is so much smaller than the one we previously booked, but we didn't mind. I read the feedback their very satisfied clients left on the site about their unit so we were confident that the place would be nice.
(READ: A Birthday and an AirBnB staycation)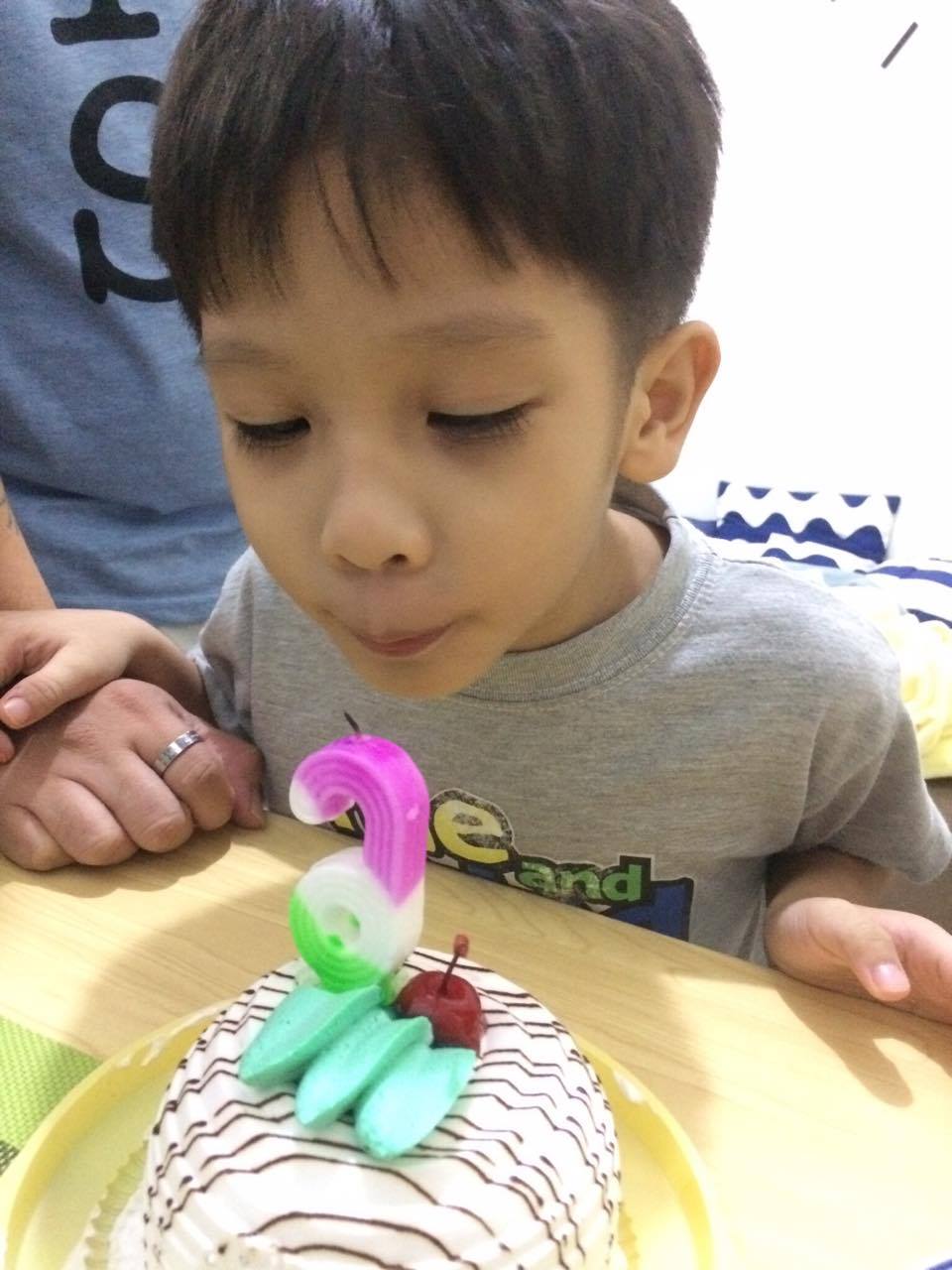 Besides, smaller's fine with us. We're only after the playground and the swimming pool anyway, haha!
Simple birthday plan
Our itinerary was simple. Although we had lunch at Savory when we arrived at the establishment, our plan was just to cook something the kids actually like to eat and have ice cream. We also got a very small cake at a bake shop so Judah could blow his candle, but everyone was too busy enjoying the ice cream to be interested in the cake, haha! Our main activity was swimming in the afternoon and playing Despicable me Monopoly after dinner.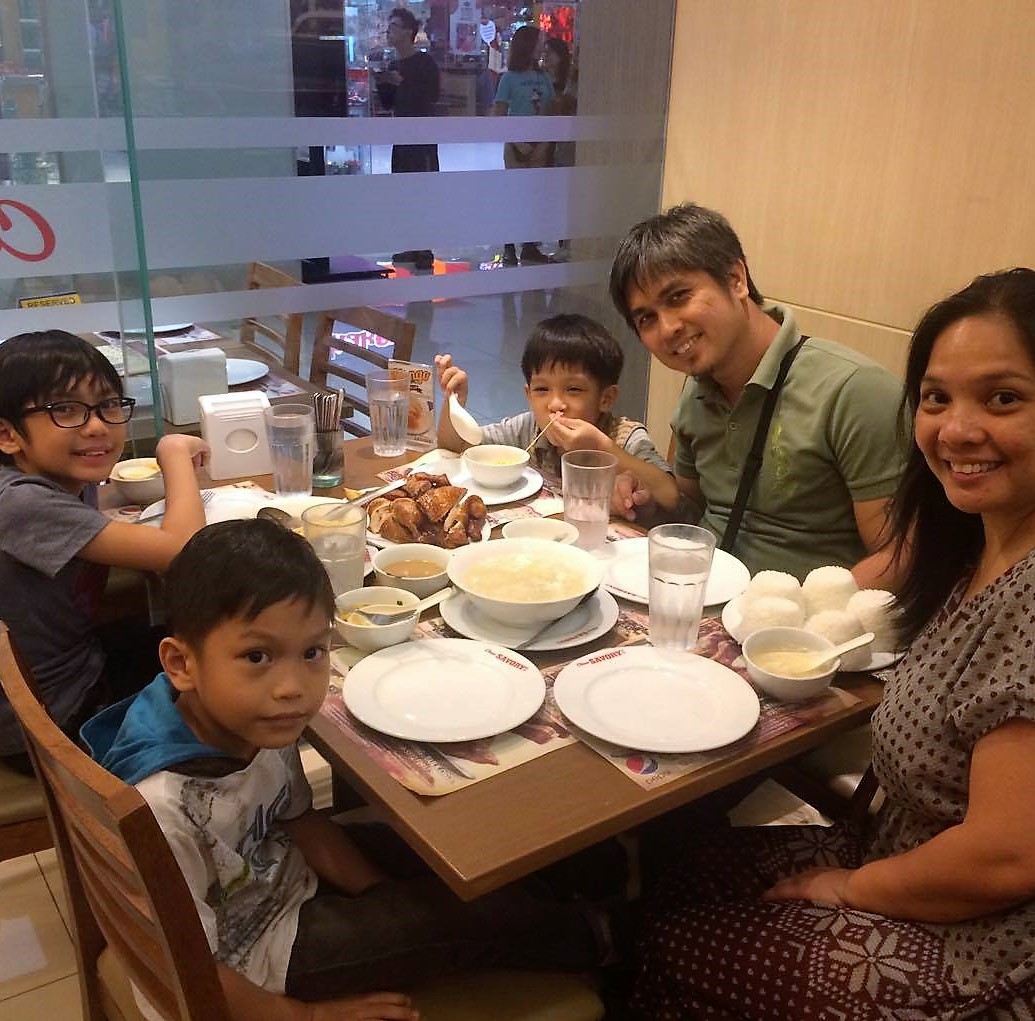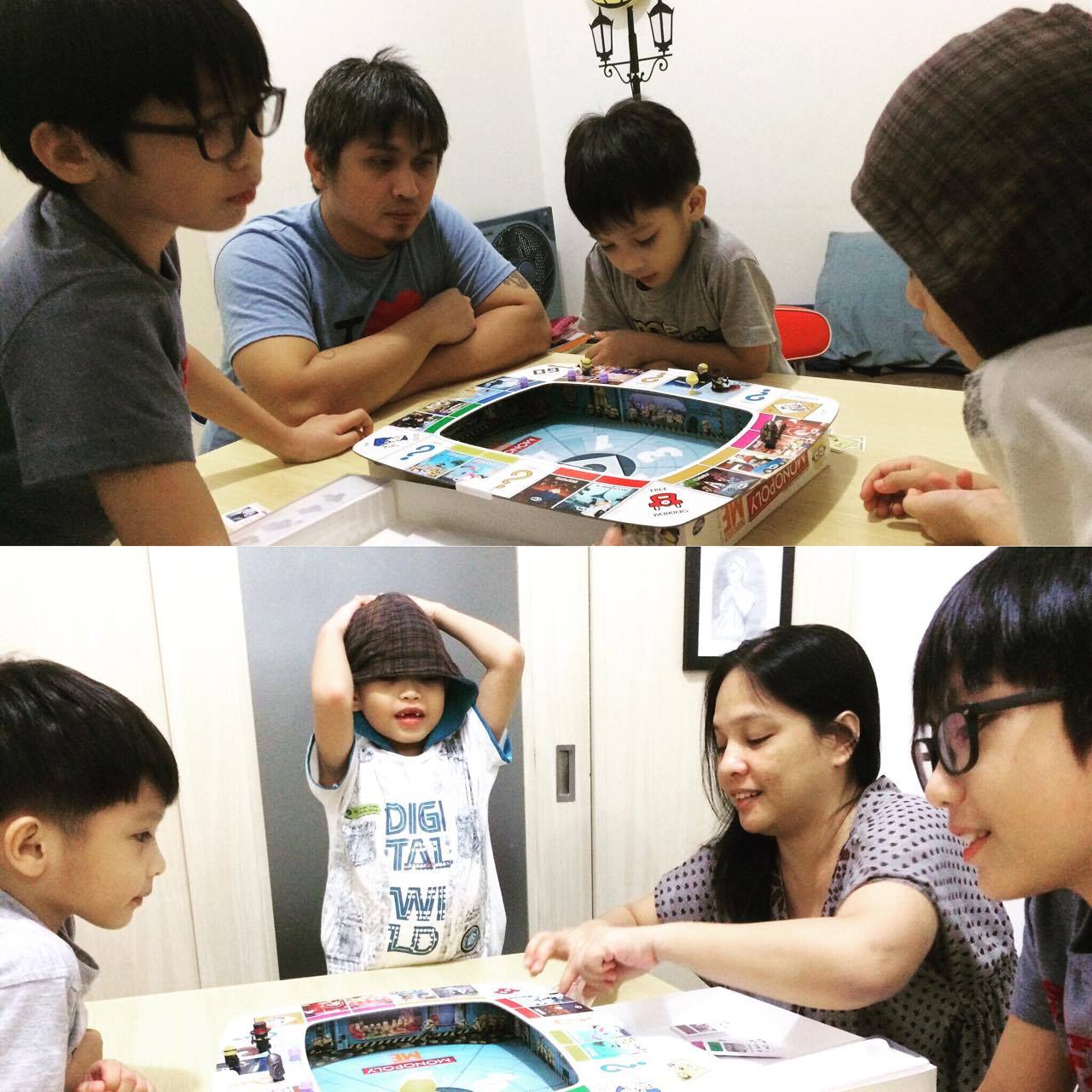 The place was indeed smaller than the one we rented in BGC. It has one bedroom at the opposite end and a nice T & B. Mind you, Alelie made sure to stock up on body wash, shampoo and toothpaste for their guests.
The bedroom has a bed that could fit all our three kiddos and there's a medium-sized sofa bed across the dining table where a small, flat screen TV hung on the wall.
That's where Jay and I cuddled under comfy blankets, hihi. You see, it was colder where we slept than in the room.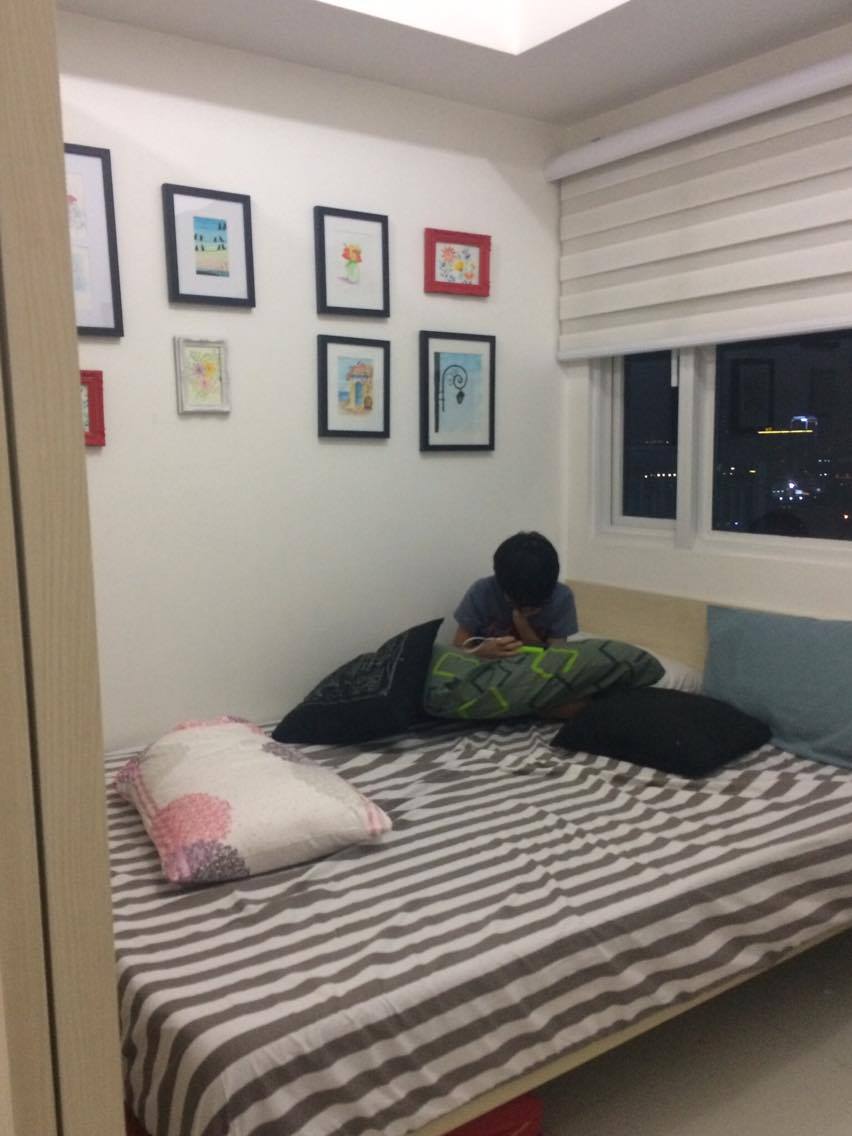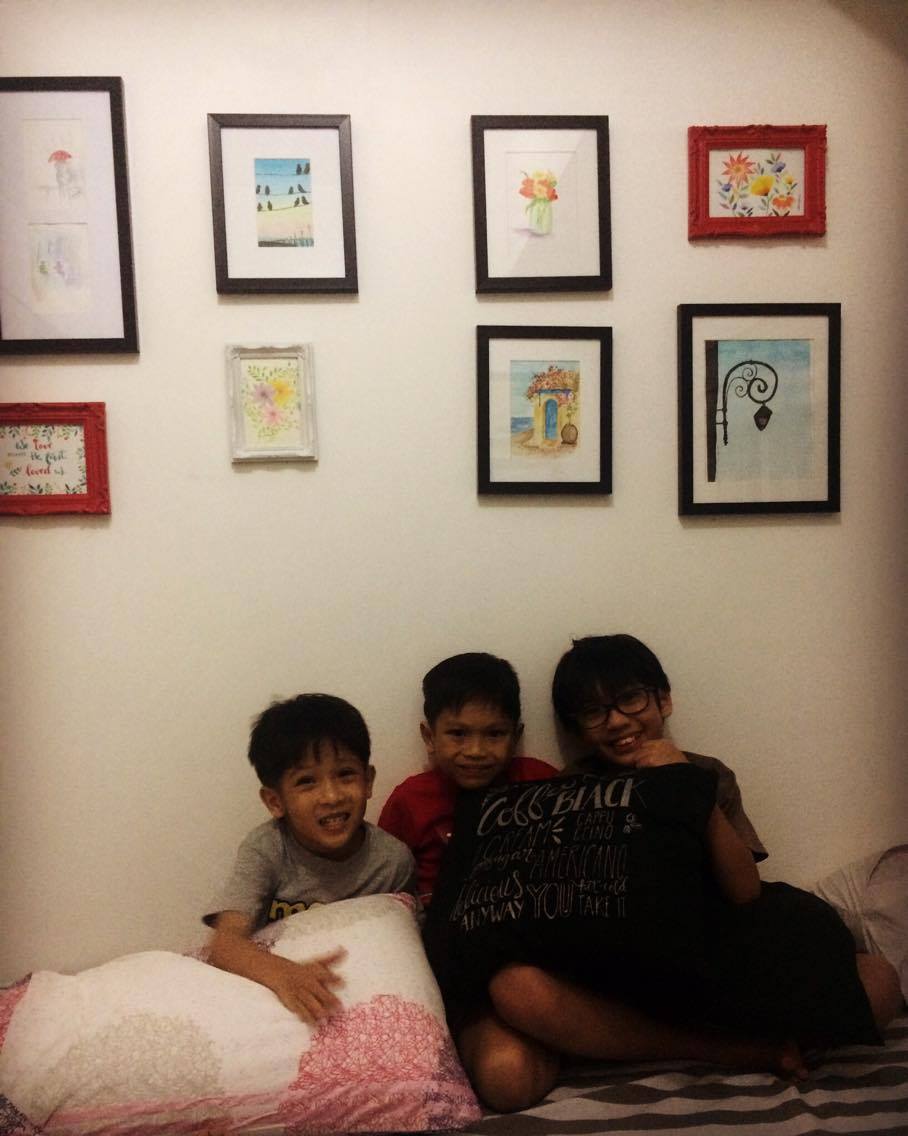 The best part for me was that there was a fully functioning kitchen and pots, pans, condiments and spices to go with it. With a supermarket in the same building, we were able to buy groceries and execute as we planned, and didn't have to go out to eat, hooray!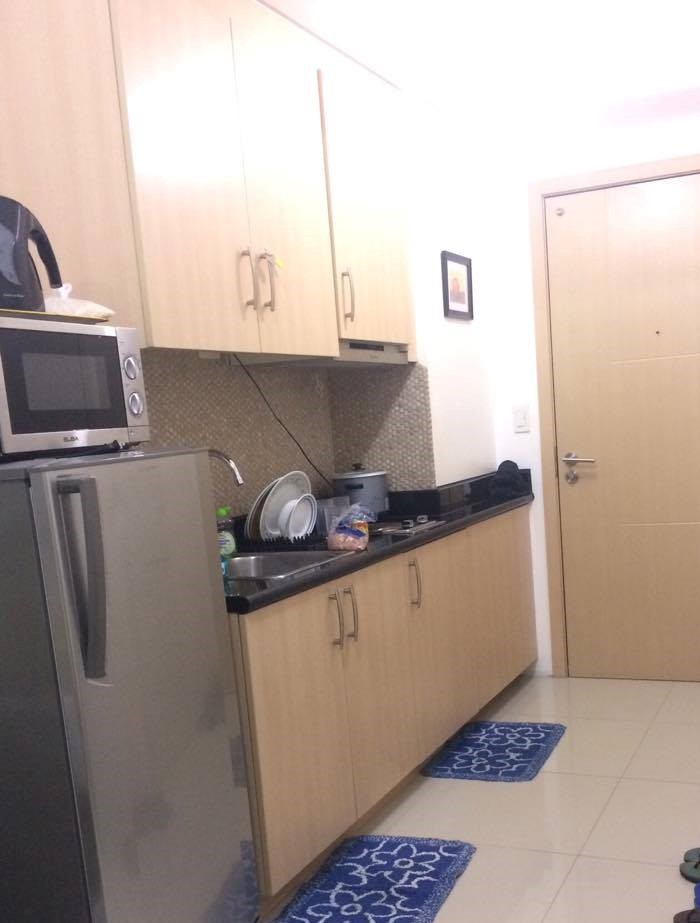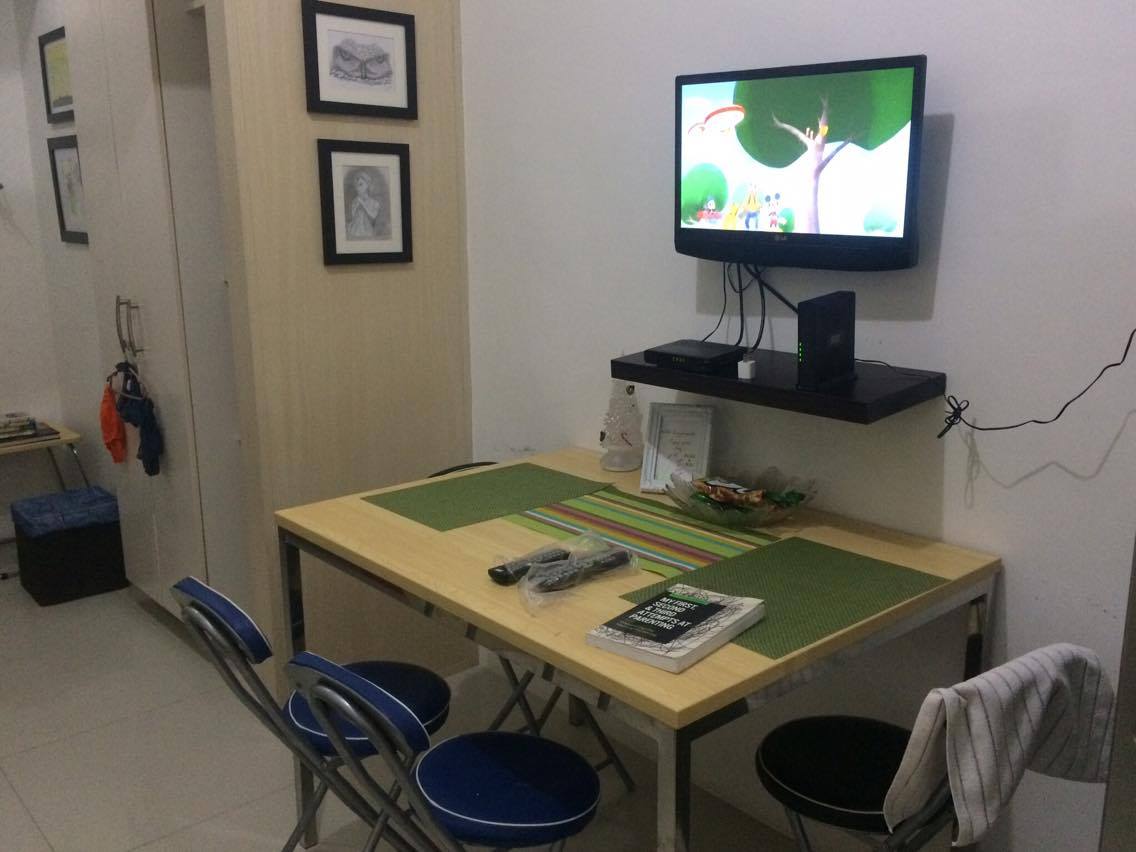 Personal touches
Here's what I really want you to know about Martel and Alelie's unit — it's very personal.
There was a welcome note on the table when we arrived and Alelie's watercolour works were on the walls.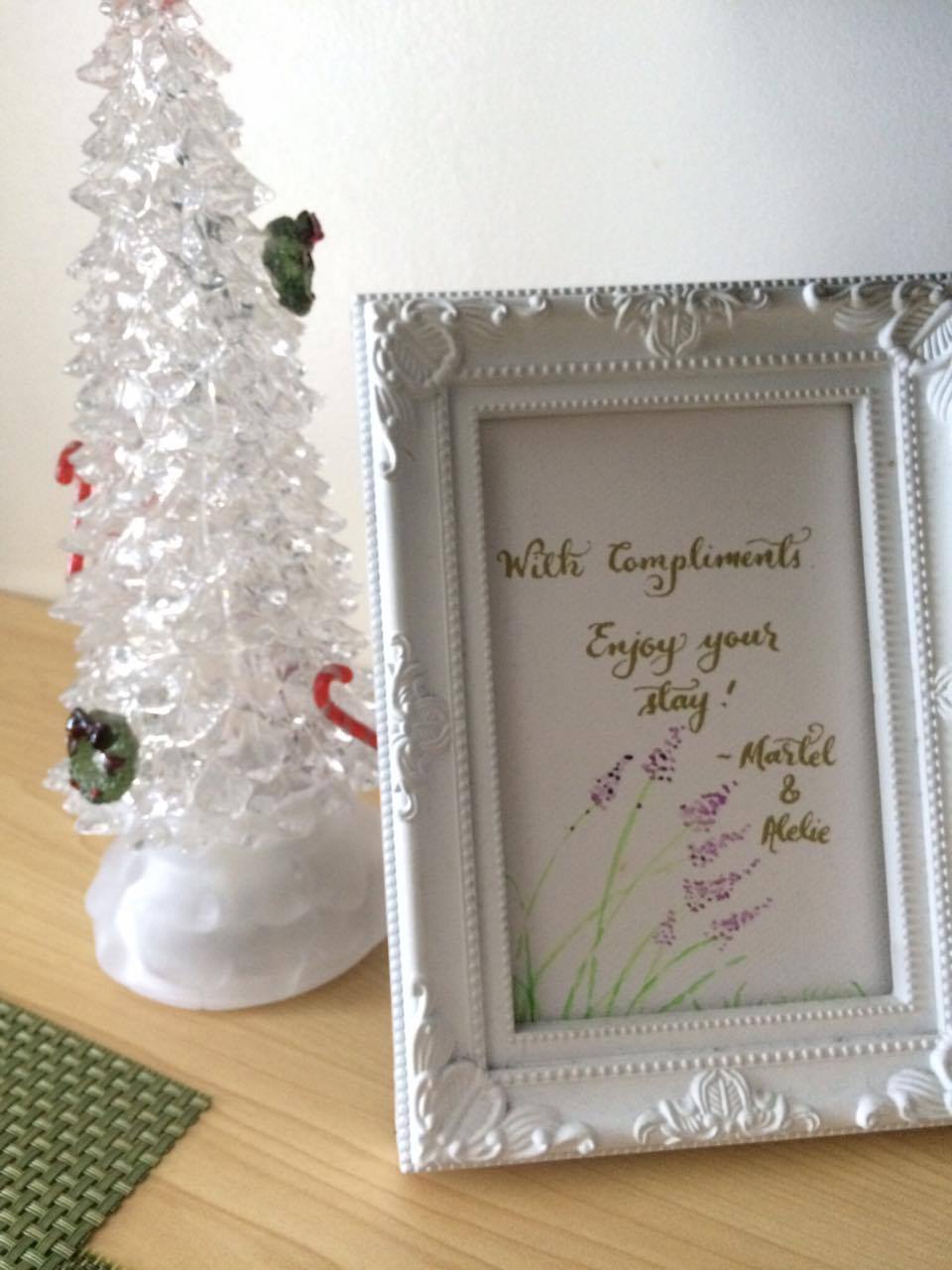 And before you check out, there's a notebook where you can leave the owners a personal note alongside the ones that other occupants have written.
Martel and Alelie really made a lot of effort to make their guests feel they're in a home away from home, and I could tell from the notes that the people before us wrote that they felt the same way we do about the place.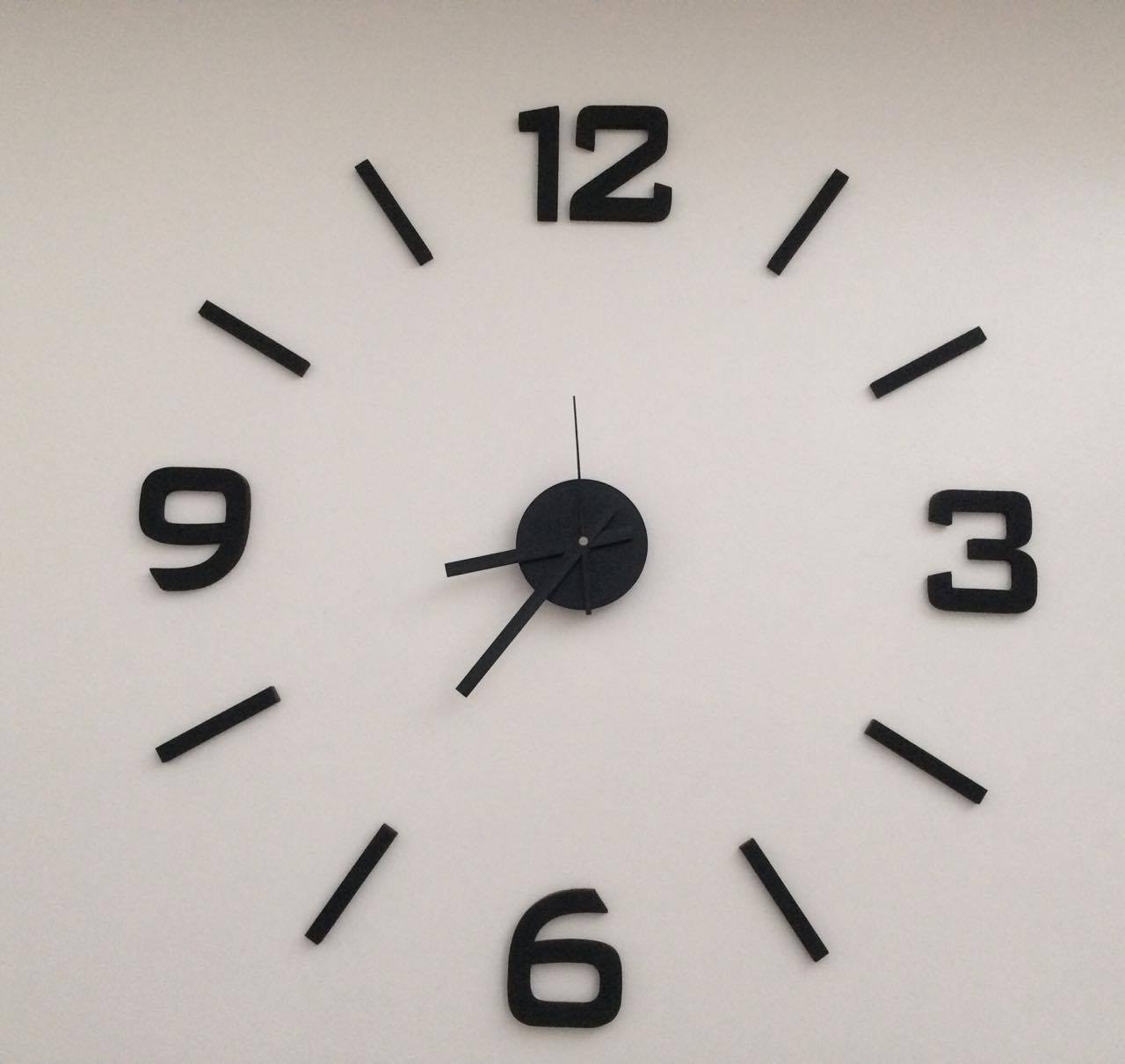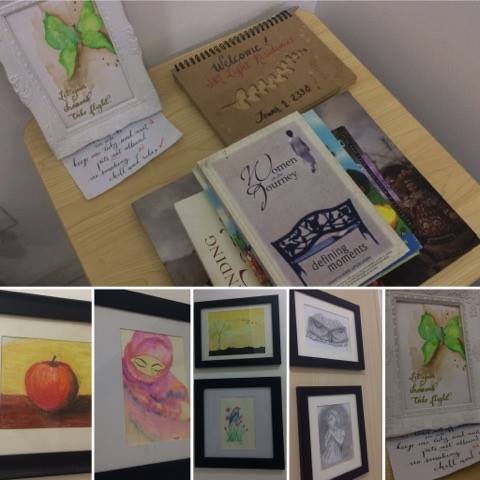 January chill
There are two large pools for adults and 2 kiddie pools of the same length and width. Since it was in January and the air was chilly, so were the pools.
We didn't get to stay long in the water because we were shivering in the cold, but there were a couple of play areas where the kids spent a lot of time, while I lounged like a Senora by the deck chairs.
As for Judah, he was very happy and kept saying how it was his "best birthday ever."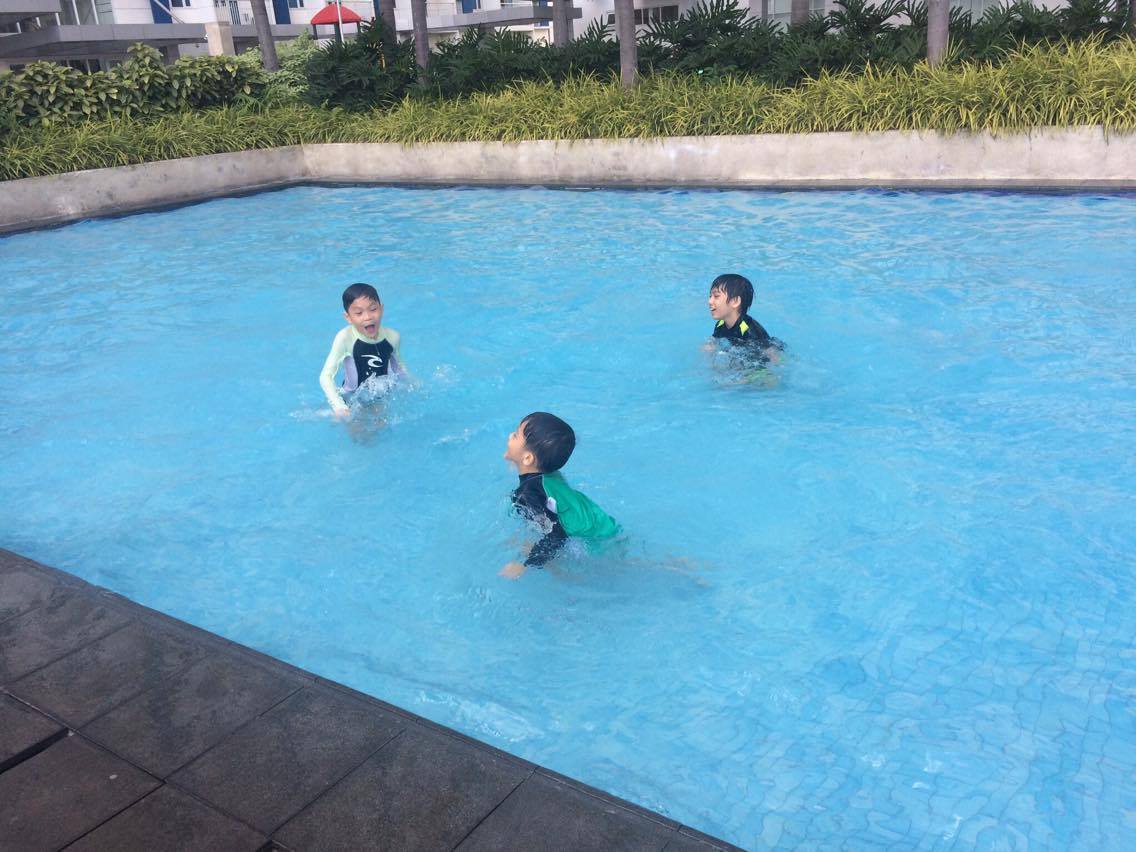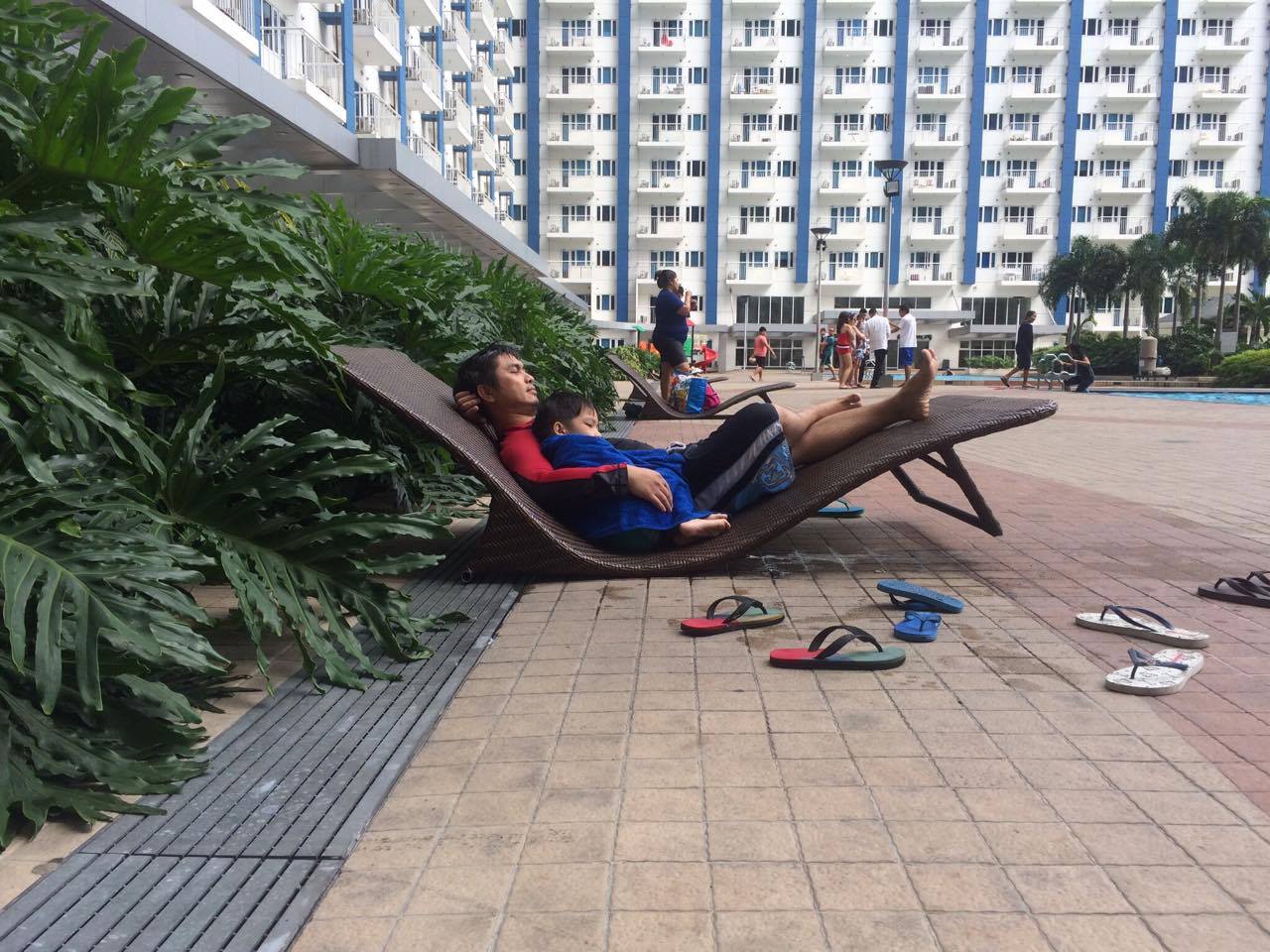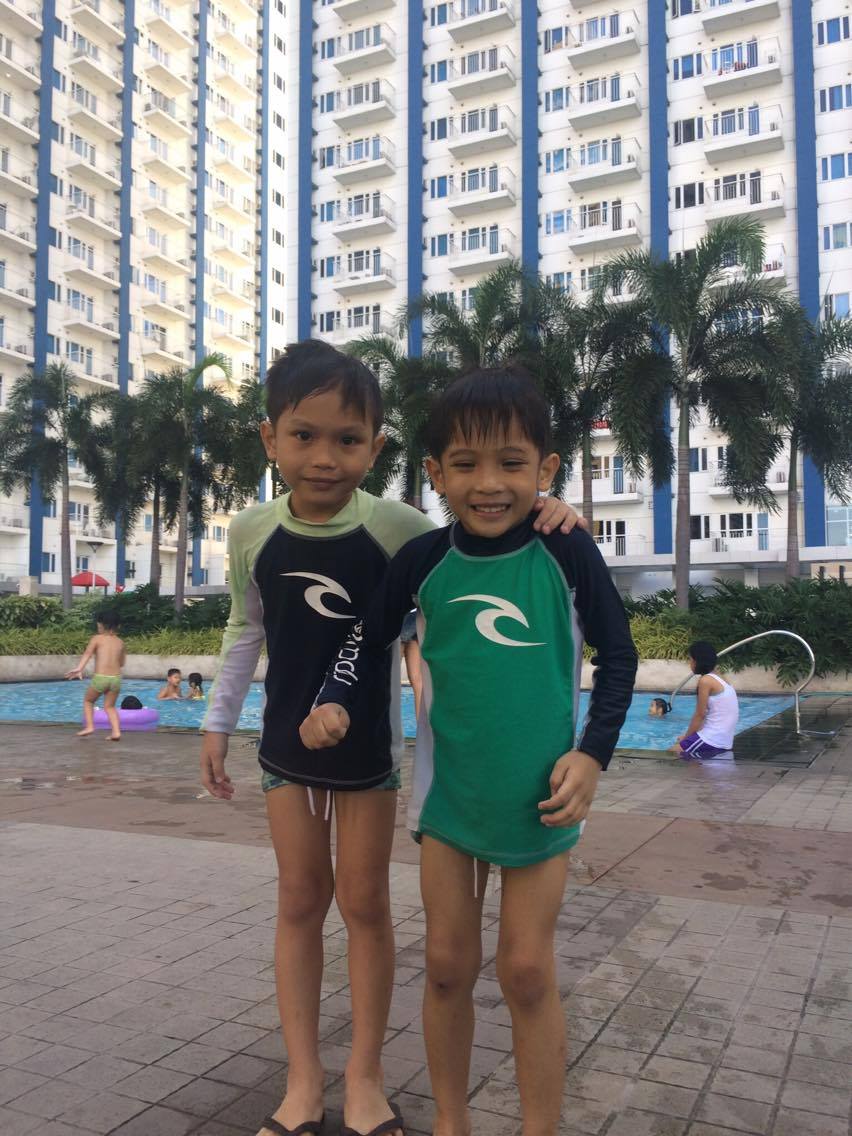 There was just this one incident when a little boy punched Lukas several times in the stomach and the chest, and shooed him away from the slide. It was a good thing that I was nearby and saw what was happening. I was able to inform his mom who immediately called her son to admonish him.
Otherwise, our stay was very pleasant. What I love most about it, honestly, is the fact that it has a mall within the same establishment. I can imagine booking myself there for a few days when I finally get to find the time to write my stories. (wink!) It feels safe and everything you need is conveniently within reach.
Did I tell you there's a National Bookstore too?
We'd definitely recommend the place if you want to have your own staycation. It's currently being rented out at Php 1,812 a day via AirBnB.
The aircon is great, the cable TV's good, and the wifi's the best. So affordable for such quality stay!
By the way, here's Php 1,100 OFF on your first AirBnB stay.
Enjoy!
Thank you Alelie and Martel for such a very enjoyable stay at your unit in SM Light Residences!