Kinky Boots Manila is proof you shouldn't judge a musical by its title
At a glance, it's easy to assume that the musical, Kinky Boots Manila, is all about LGBT and it can easily be taken as that especially if you have not seen the show and have only seen the pictures on social media and read some reviews.
I've watched the show four times before I caught on with some of the dialogues because, well, it's easy to get diverted to the fabulous entertainment right before you. But in my humble opinion, to say that it's only about LGBT undermines the genius of playwright Harvey Fierstein.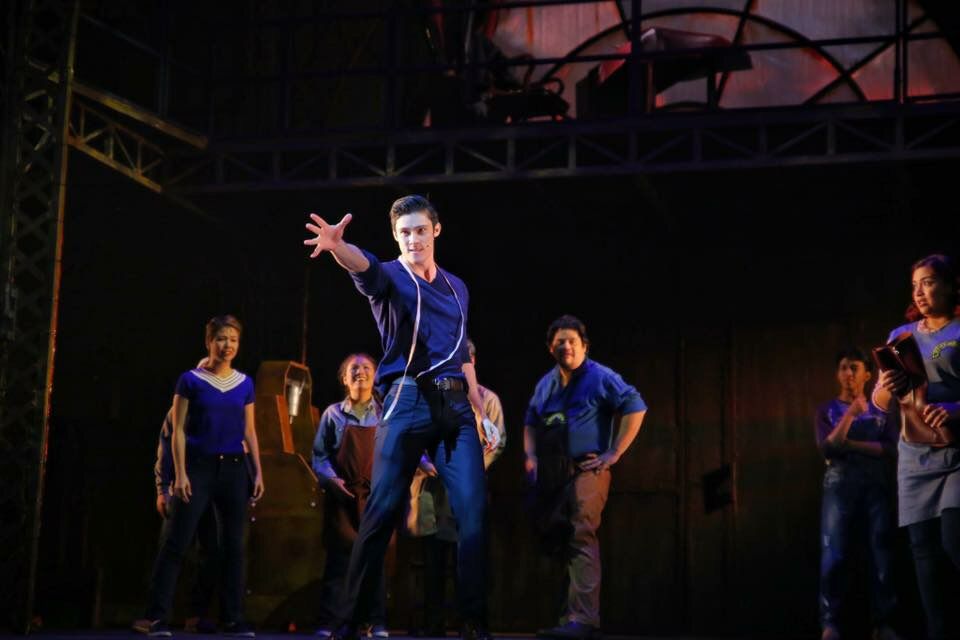 How do I put it? For me it's like saying it's all he can talk about. Nothing about family, nothing about friendships, or the books he's read and the places he's traveled, his other ideas, his other passions….you catch my drift? I'd give the man more credit than that. After all, isn't he the same playwright for Newsies?
I have not seen the movie and I've only read the script once, but to me, Kinky Boots the Musical presents a much bigger picture of a much wider demographic to its audiences.
What I watched was a story on growing up, making adult decisions, facing life's challenges, the reality of living in a world of diversity and differences, forgiveness, family and friendship.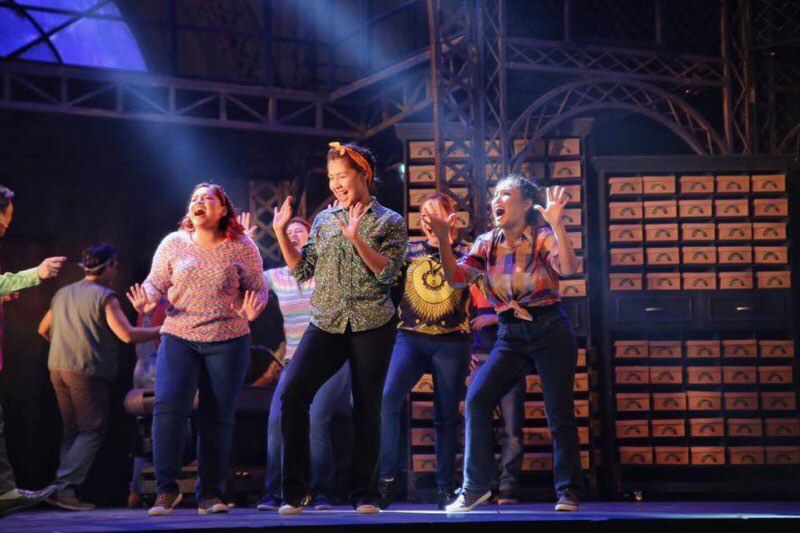 As a Christian, there were certain values that I do not agree on (if you think about it, for any independent thinker, that goes for any show. Why? Do you agree to every principle in every movie you watch?). For instance, one of the show's slogans "Let pride be your guide." To some people, it sounds like a wise advice, but the Bible clearly says that "Pride goes before destruction, and a haughty spirit before a fall" Proverbs 16:18.
We don't always have the same faith with every person we meet; not at first, at least. But here's what we're trying to teach our children: "But in your hearts revere Christ as Lord. Always be prepared to give an answer to everyone who asks you to give the reason for the hope that you have. But do this with gentleness and respect" 1 Peter 3:15.
That said, I do agree that we can change the world when we shift our mindsets.
So why Kinky Boots?
Kinky Boots centers on the unlikely friendship forged between a reluctant shoe factory heir, Charlie, played by Laurence Mossman, and drag queen, Lola, played by the astounding Nyoy Volante.
Price & Sons, the shoe factory in question, was about to go bankcrupt. In an attempt to save the company and the jobs of the people he grew up with, Charlie hires Lola to design boots that they can exhibit in a fashion show in Milan.
What it is, really, is today's culture in business that profits on selling sexy. Lola sang The sex is in the heel to explain this to Charlie and the rest of his staff. Charlie then begs Lola to stay and design a line of shoes for him which he suggested to call "Kinky Boots" should Lola take on the challenge, hence, the title.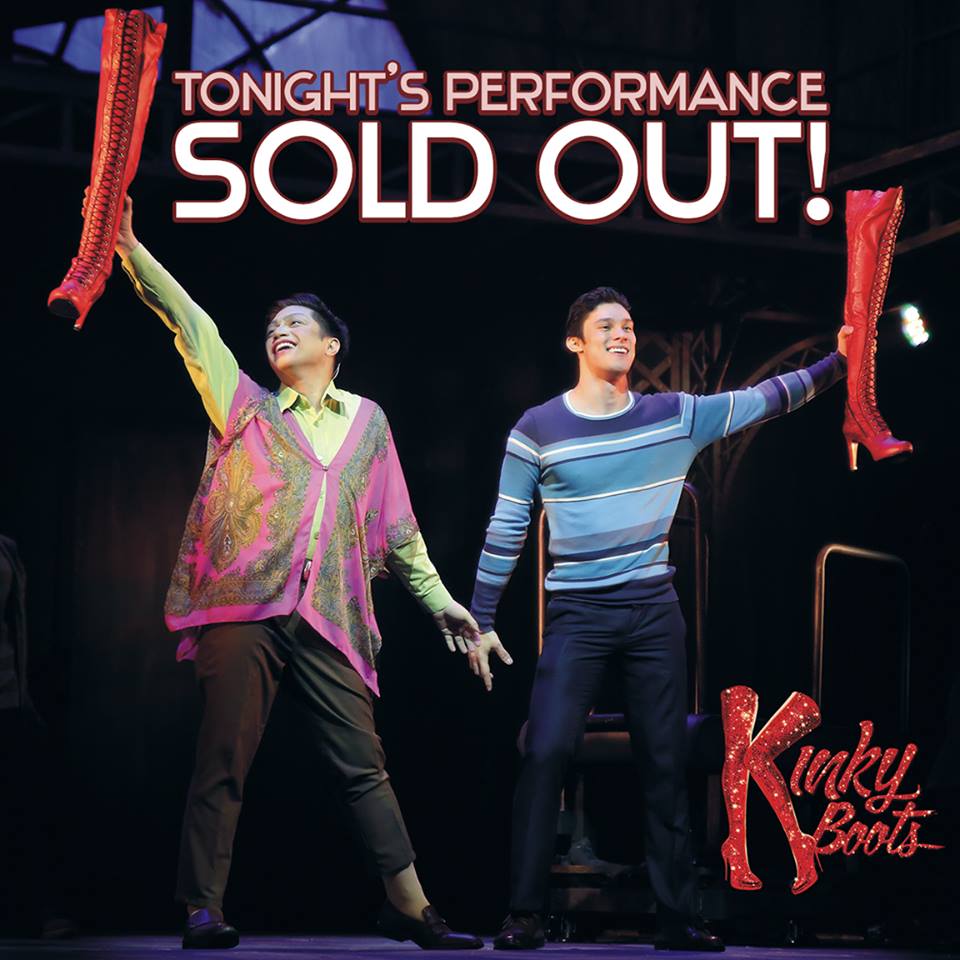 I can't tell you any more than that because the show has a rerun on March 2018. You can buy your tickets from Ticketworld once they're released and find out the rest of the story for yourself.
All I can tell you is that Lola has a reveal near the end of the show, but the key is keep your ears tuned to the dialogues all throughout to figure that one out.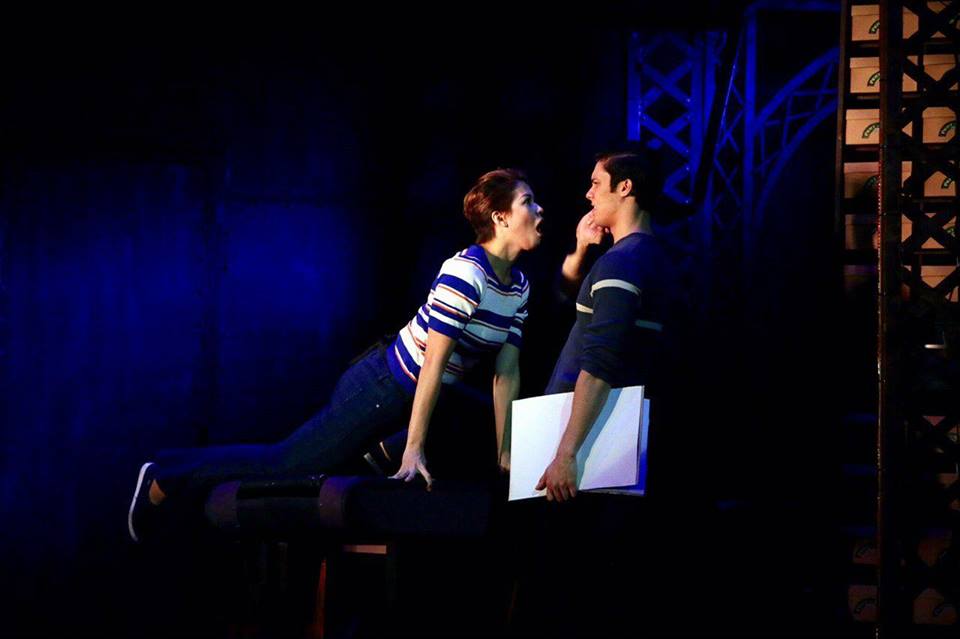 Outstanding cast
You've probably read the slew of great reviews that came out about the show and one of its leads, Nyoy Volante. And he deserves every praise he's received for his performance because he was astounding as Lola!
Nyoy worked his character with such authenticity. Lola was quick-witted, graceful, passionate, soulful and hilarious all at the same time. If you're going to look for Nyoy onstage, you won't find him because he totally disappears into the character. Lola is all you're going to see.
What's more impressive is that Nyoy managed to keep his star shining the brightest against the "angels" played by the electrifying Ritz Beltran, Jazztin Cacayan, Michael Jahnke, Jorge Jahnke, Mark Pineda, and Gerhard Krysstopher who are all accomplished professional dancers.
Only someone with genuine star power can hold up to their glitter.
My favorite part of the show was when Lola sang I'm not my father's son, a number he shared with the other lead of the show, Charlie. Ah, that one struck a minor chord in the heart of the child in me. Cyndi Lauper, who created the music and lyrics for Kinky Boots, has done me in with that song.
Laurence Mossman has the ability to charm his way into your heart, not just with the songs he rendered, but with the rawness of his presence onstage. Charlie was vulnerable as he should be. You'll see him grow up before your eyes, from the time he moves to London, to when he finally experiences acceptance from among his childhood friends. I guarantee you, you will fall in love with him.
And then there's also Yanah Laurel who plays lovestruck Lauren. She gets to win her man (Charlie) in the end, yes, it's a happy ending. But her refreshing and downright uproarious rendition of The History of Wrong guys will be your LSS for the time being.
I only wish Tricia Canilao-Buser, who played Charlie's London-bound girlfriend, Nicola, had a longer solo. But you do get a vocal treat when she belts some parts in some of the numbers.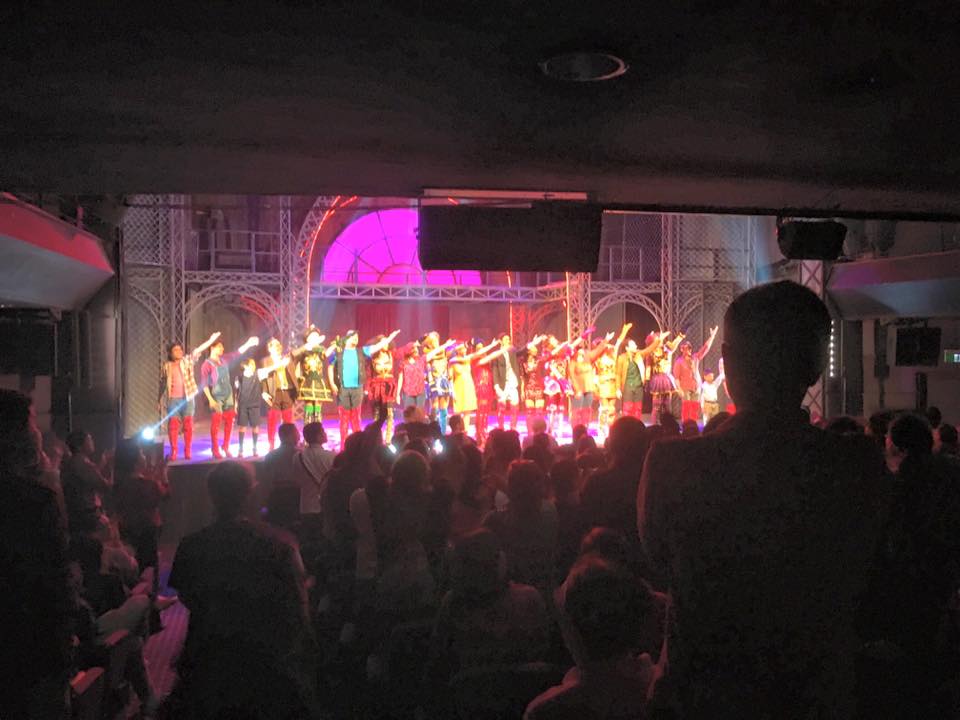 Not to miss are the rest of the outstanding ensemble – the powerful vocals of Christine Flores, Sarah Facuri, whose voice cuts through the wind, Nel Gomez, Rhenwyn Gabalonzo, Japs Treopaldo, Juancho Escoto, the beautiful Jill Pena, Ron Gohel, the incredible Jamie Wilson, and Steven Conde who plays the endearing factory manager, George. Albert Silos and Rocco Canilao-Buser alternated as Young Charlie, Teddy Velasco and Pablo Palacpac, alternated for the role of Young Simon.
I don't know much about directing to critique on that. All I have is respect for Kinky Boots Manila director, Bobby Garcia, and his works.
Kinky Boots Manila has a rerun on March!
Kinky Boots Manila, which was staged at RCBC Makati, closed with a massive bang last July 23. The show will have a limited run on March 2-18 next year. Again, tickets will be sold at Ticketworld Manila.
Kinky Boots is a Tony, Olivier and Grammy Award Winning Musical. It is based on the Miramax movie, Kinky Boots, written by Geoff Deanne and Tim Firth.
Kinky Boots Manila is staged by Atlantis Theatrical Entertainment Group (ATEG).