Parenting: When words matter
My eldest son Pablo became involved in musical theater this year. As people close to me know very well, the stage has been my passion for several years, until I was won over by another – family. So I am "stage mother" as stage mother can get, haha!
Part of what we do in supporting Pablo's very young career is taking him to auditions and preparing him for them. Coming from a background that knows the demands of the industry, I tend to be very firm with his daily vocalizations, and would go through the scripts with him constantly so he can process his lines.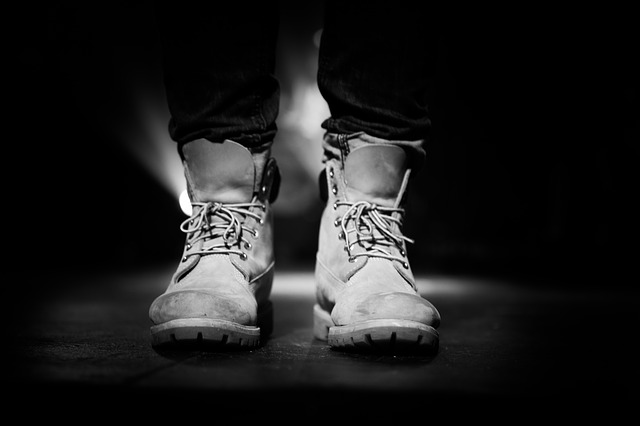 Perhaps it's because of what I have gone through personally and for what I have failed to achieve that I tend to come off a little too strong sometimes.
Pablo and I have locked heads many times that I decided to seek the help of a dear friend and seasoned voice coach, Thania Amper-Alcantara, to at least take his vocal training off my hands. She can teach him so much more than I could, anyway.
(READ: Music & Discipline)
The auditions
Going back to the auditions, one afternoon, while we were talking about a particular one, I asked him, "did it scare you to see kids being sent home during the auditions?"
"A little, but not so much," he answered.
"Why not so much?" I prodded.
There was a certain quietness in the way he answered my question, "You know, when you told me that I was good enough, and that I was right for the role, it made me less afraid. It made me feel confident."
What a humbling moment!
We always want what's best for our kids and I believe that as parents, we have the capability to see their utmost potential, but I know for a fact that my ways or my words are not always encouraging. I can't begin to tell you how many times I've come to my son to say I was sorry if I had been a bit harsh.
To know that I hit the mark that one time I did right by him was such a huge pat in the back.
Inner voice
I once read that how you speak to your children becomes their inner voice.
How frightening! I have my issues which often makes it hard to parent gracefully. I've lost my temper ever so often, it can get so frustrating especially when your intention is to correct your children and to train them to do what is right.
PARENTING IS HARD! I keep making mistakes no matter how hard I try to be a good mother. Truth be told, it's crossed my mind more than once to run away before I end up ruining my children's lives completely.
But God's grace is sufficient. He humbles me and reminds me that he knew what he was doing when he made me their mom. He assures me that he's at work in my kids even as he continues to work in me.
(READ: The world will teach them)
Let me end by sharing with you the conversation I had with Pablo on our way to one of his auditions. He told me that he read in the Bible about Moses speaking to the Israelites, warning them not to think that they won the promised land by their own righteousness.
I asked him how the story spoke to him, and he said "I think that God is telling me that the roles that I get are not because of me, it's because of Him."
I have yet to master motherhood and I give it all I've got, but that wasn't my voice that spoke to my son.
It was God's.
And my son listened.
————————————————————————————–
"For the word of God is alive and active. Sharper than any double-edged sword, it penetrates even to dividing soul and spirit, joints and marrow; it judges the thoughts and attitudes of the heart" Hebrews 4:12.
"The voice of the LORD is over the waters; the God of glory thunders, the LORD, over many waters" Psalm 29:3.
"But you must see to it that this right of yours does not become a stumbling block for those who are weak" 1 Corinthians 8:9.
"But he said to me, "My grace is sufficient for you, for my power is made perfect in weakness." Therefore I will boast all the more gladly of my weaknesses, so that the power of Christ may rest upon me" 2 Corinthians 12:9.