Easy Recipes: Mushroom and Garlic pasta
I just might be sharing more easy recipes in the next few weeks here on my blog until after my son's season with Matilda ends. (Yep, he's in the show alternating as Nigel and it's been crazy for us schedule-wise the past few weeks)
Sorry guys, being a stage mother takes a lot of your energy)
That's actually how I ended up cooking Mushroom and Garlic pasta today. We're due to visit the supermarket but I feel too lazy to go out and do so and I didn't consider Honest Bee because we've got a tight budget this week. Hello 13th month pay! Are you on your way? Haha!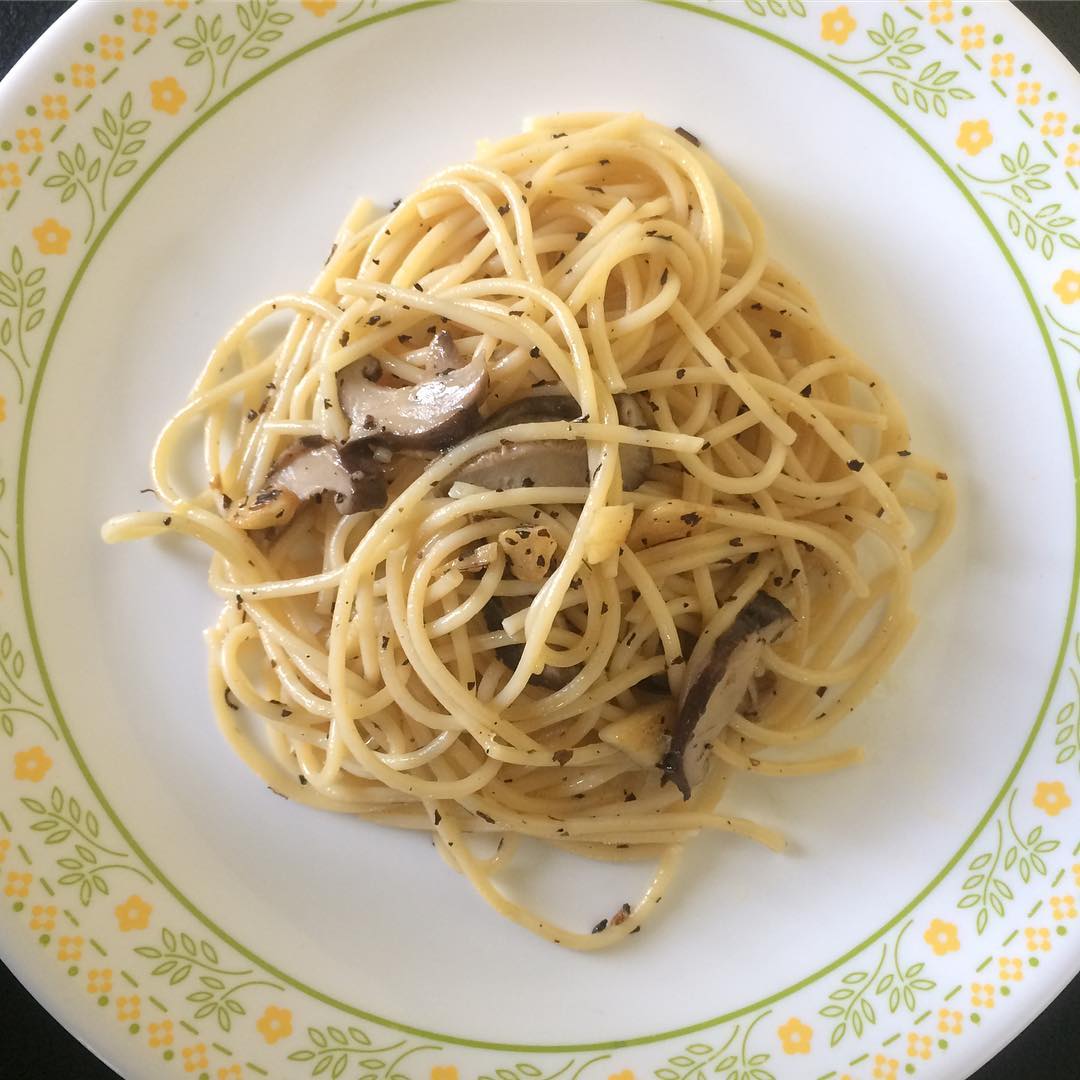 So anyway, I remembered we still have canned shiitake mushrooms from Jolly and found pasta in the cupboard, so I googled the internet for anything I can probably put together with what we have in and found this.
Before I ramble on and on, here's the recipe I got from Genius Kitchen, but with a few changes here and there. It's funny but I missed the part with the olive oil haha! And we don't have parsley right now, so that didn't happen.
Ingredients:
Dona Elena Al dente Spaghetti pasta (I only used half of the pack)
1 Tbsp or half a stick of butter
Garlic (chopped)
Jolly Shiitake mushrooms (1 can)
Basil
Salt
Pepper
How to cook:
1. Cook pasta as per instructions printed in the pack. Set aside.
2. Saute garlic in butter until slightly browned.
3. Add in the Shiitake mushrooms.
4. Add in Basil (I used McCormick)
5.  Add salt and Pepper.
6. Mix until ready, then put the cooked pasta in and mix thoroughly until ingredients are distributed evenly among the pasta.
7. Serve!
(READ: Spicy tuyo pasta recipe)
I thought it was delish! This is the kind of dish that reminds me of that movie by Queen Latifah when she thought she was dying and went all out in living her life? She made friends with the chef and he told her that the secret to any dish is butter. Hah! Not those expensive oils but butter.
My husband Jay came home for lunch and loved the smell of garlic sauted in butter wafting in the air as soon as he entered the door. The only thing I think I missed is that I should have artisan bread ready any time. But oh well, next time.
This was our Sunday lunch, what was yours?