Christmas Traditions: The Festival of Lights
It's our fifth year (I think!) to include The Festival of Lights in our Christmas Traditions itinerary. The past two years, we've made sure to pass by it after our kids' annual school musical which they've been staging at the RCBC theater in Ayala. Since we're already in the area, I thought we might as well scoot over and see the beautiful lights dance at Ayala Triangle the same day.
Family Christmas Traditions came really late for us this year. Pablo's show, Matilda, closed on December 10 and Lukas' and Judah's school musical, All About that Baby, was staged yesterday, December 16.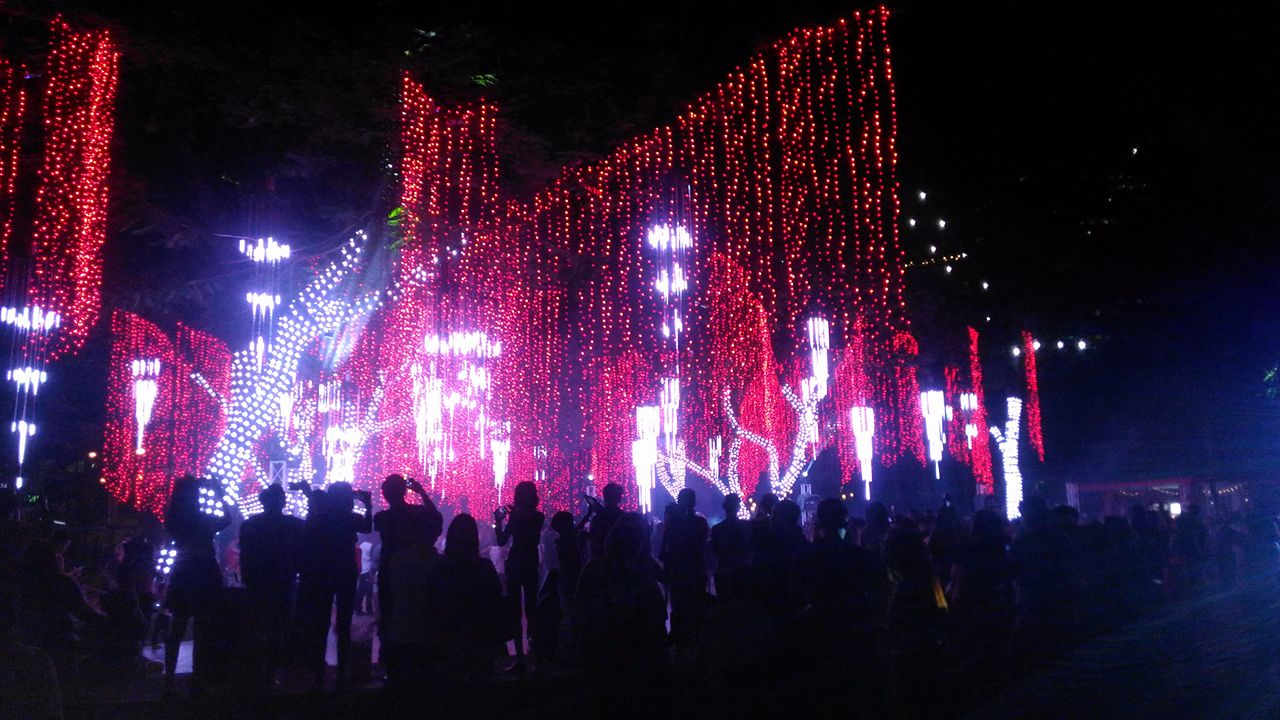 We've been so busy the past few months, we couldn't even complete painting the walls for the season yet. Hopefully, Jay completes it by tomorrow because there's no way I'm putting up the Christmas decors and the tree with the house looking the way it does now!
As my close friends know well, Christmas is big deal for me. I don't mind living in a tiny space, but that tiny space better be dressed up for Christmas, haha! I like my home having a bit of the Christmas vibe every December.
Anyway, as I've mentioned in my past Christmas Traditions posts, we don't follow a daily list of Christmas-themed activities. My super powers have never been enough to muster that. But I usually come up with a list of activities to do for December where our family can bond and we can worship Jesus together.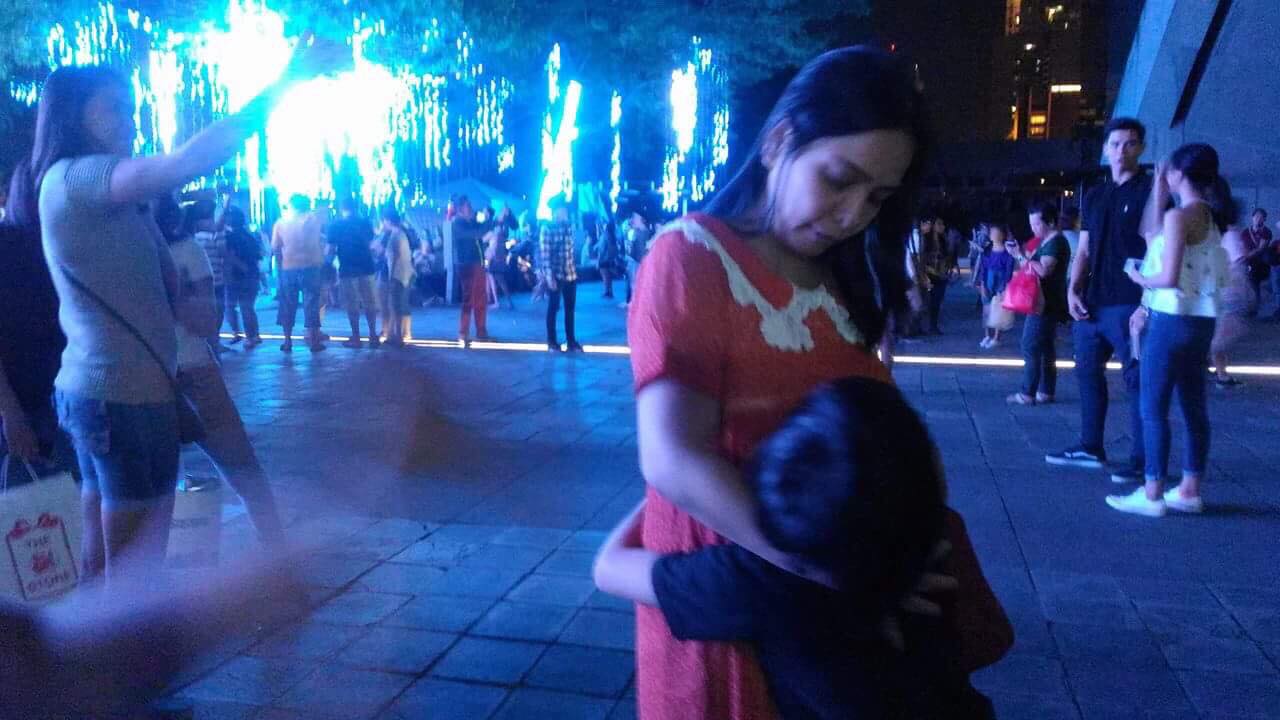 What I love about the Festival of Lights, apart from the creativity and skill it took to put the 10-minute music and lights show together (and the fact that it's FREE entertainment for the family), is that it reminds me of the verse in the book of Timothy about contentment —
1 Timothy 6:6-12 "But godliness with contentment is great gain. For we brought nothing into the world, and we can take nothing out of it. But if we have food and clothing, we will be content with that."

Financially and materially, we're way better off now than we were a few years ago, but every time I recall those much simpler times, our struggles pale to the joy, peace and contentment we had as a family. We appreciated the little things, and yes,  especially the free family entertainment brought by things like the Festival of Lights. We were content and very, very thankful.
And I want us to stay that way. Thankful, I mean. (not the lacking part, haha!)
Yes, we aim for a more comfortable life for our children and for ourselves. But to have "the peace that passes understanding" (Philippians 4:7) in whatever circumstance or season in our lives is simply immeasurable!
I am thankful that we can now afford simple resto dinners for our kids. We used to just prepare peanut butter sandwiches and bring our own bottles of water when we took them to see the lights back then. Really.
I pray that our children will look back to these times and remember how faithful God has been to them…to us!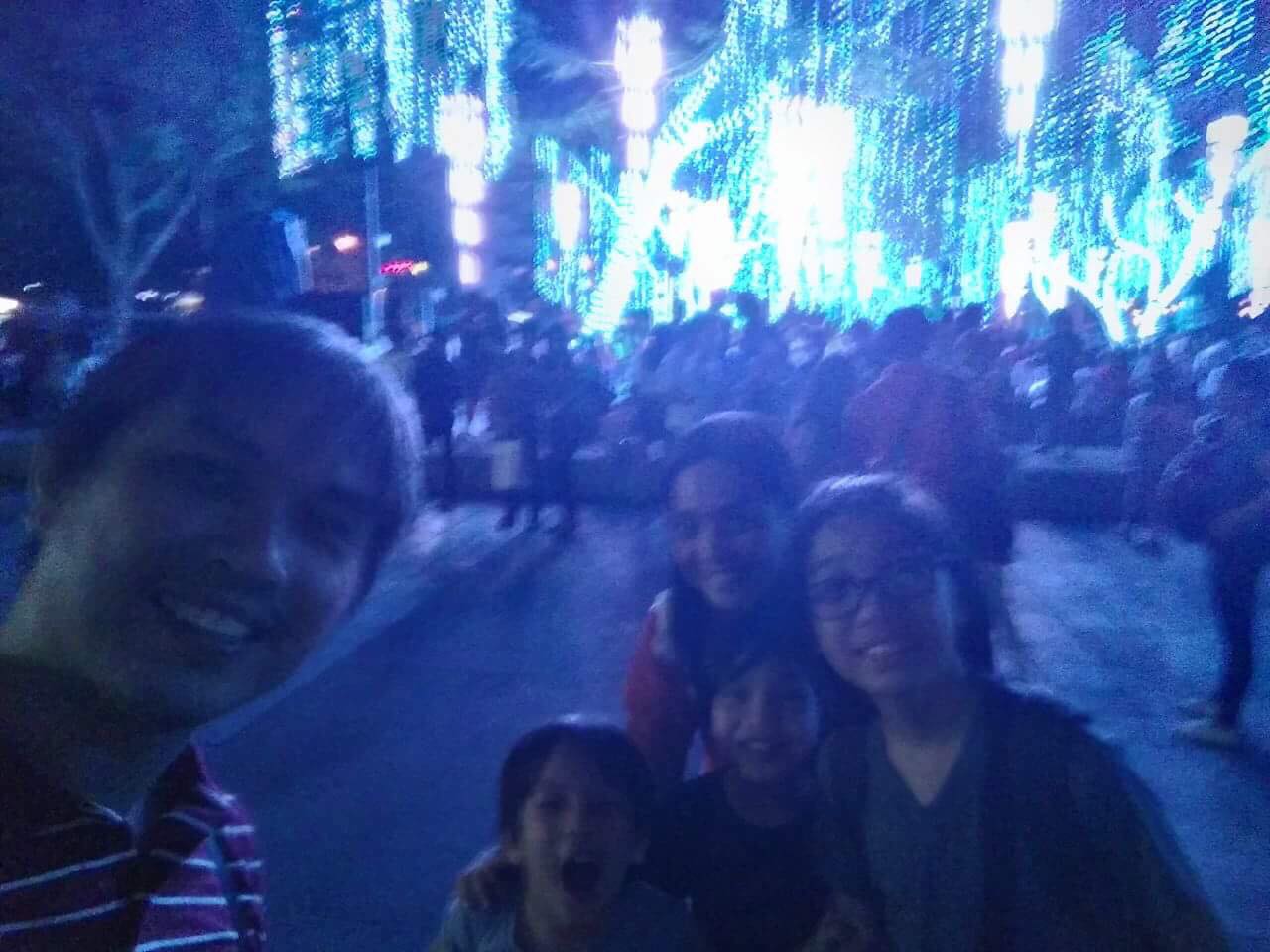 When you go and see the Festival of Lights, may you will also be reminded that God's provisions abound beyond the material. And that no matter where you are in your finances, or what stage you are in your life, you know that the ultimate Source of EVERYTHING, from our basic necessities to the fulfillment of our biggest dreams, is God.
And if you ever feel weak in faith at times, that's okay. I am that way. It's okay to admit you're weak sometimes. Being "Christians" doesn't mean we're super humans devoid of feelings. We ARE humans, imperfect, and weak to ourselves, that's why we need Jesus in the first place.
I will be sharing more of our Family Christmas Traditions in the coming days. We've got a short list for this year, but our hearts are big and full.
Let's enjoy the season, friends. May we all have a CHRIST-centered Christmas this year and forward!
WAIT A MINUTE!!!!!
UPDATE! Ayala Triangle brings the Festival of Lights online this year which is so timely because of the pandemic. Go, grab your cocoa and have fun watching with the family!
"But as for me and my household, we will serve the Lord" Joshua 24:15.